Researchers Developing Color-Changing Test Strip That Stick On Face Masks To Help Detect COVID-19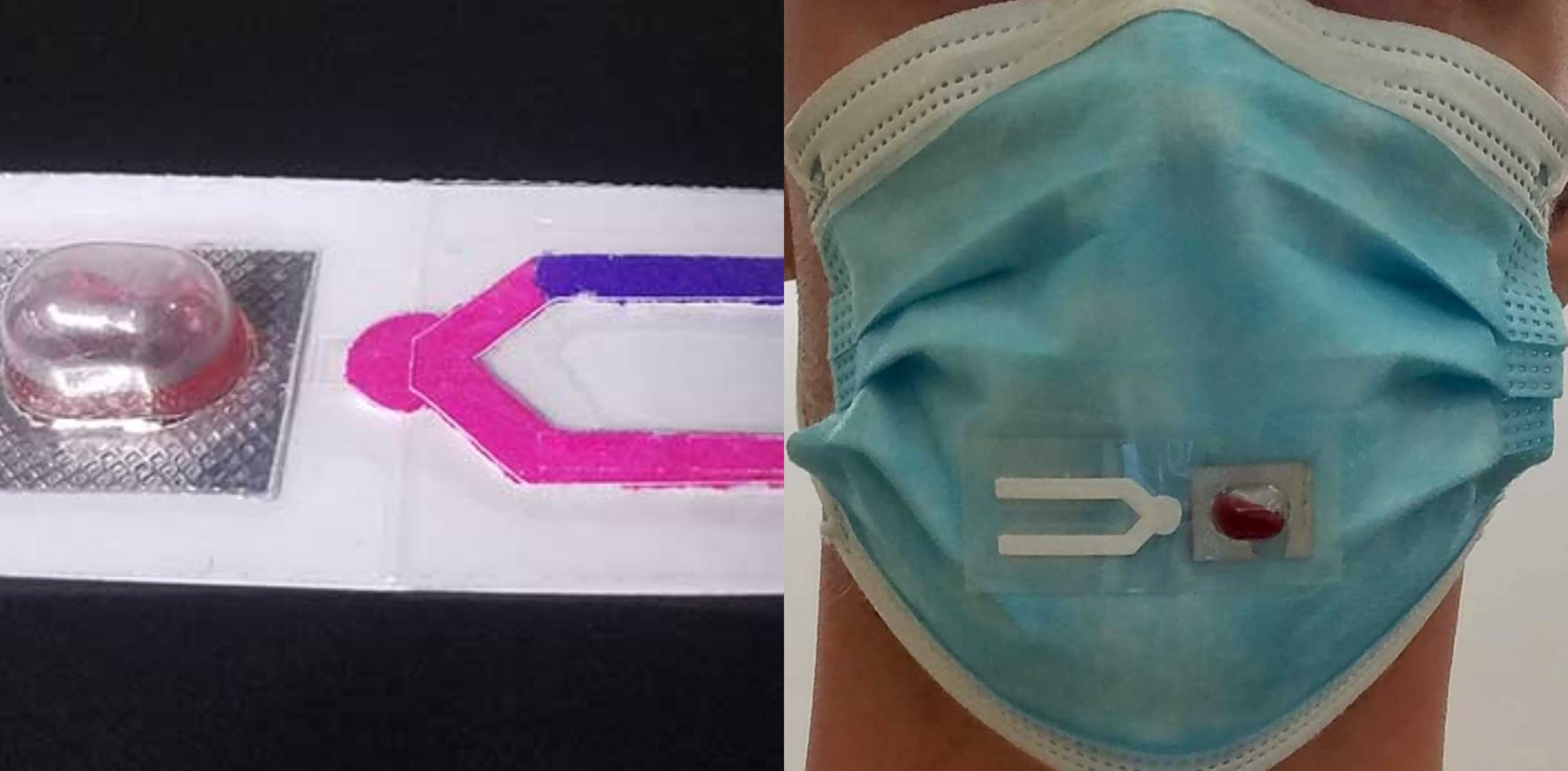 A new method for COVID-19 tracking could be right under your nose one day. A color-changing test strip that can be stuck on a mask and used to classify SARS-CoV-2 in the breath or saliva of a user is being developed by researchers at the University of California San Diego (UCSD).
The project, which obtained $1.3 million from the National Institutes of Health, aims to provide easy, inexpensive, and accurate testing for infections with COVID-19 that can be conducted daily and easily in resource-poor environments. It is part of the RADx-rad (Rapid Acceleration of Diagnostics Radical) program for COVID-19 by the NIH.
"In many ways, masks are the perfect 'wearable' sensor for our current world," said Jesse Jokerst, professor of nanoengineering at the UC San Diego Jacobs School of Engineering and lead principal investigator of the project.
"We're taking what many people are already wearing and repurposing them, so we can quickly and easily identify new infections and protect vulnerable communities."
The team will develop test strips or stickers that can be added to any mask (N95, surgical, or cloth). They will be designed to detect the presence of protein-cleaving molecules, called proteases, formed by the SARS-CoV-2 virus infection.
The concept is that particles, like SARS-CoV-2 proteases if the user is contaminated, will collect in the test strip as the user breathes through the mask. The user can administer the test at the end of the day or during a mask shift. In the presence of the SARS-CoV-2 proteases, the test strip is fitted with a blister pack that the consumer can pinch, releasing nanoparticles that alter the color.
A control line on the test strip will show what a positive result should look like. It would be similar to checking the results of a home pregnancy test.
"Think of this as a surveillance approach, similar to having a smoke detector in your house," he said. "This would just sit in the background every day and if it gets triggered, then you know there's a problem and that's when you would look into it with more sophisticated testing."
The test strips can be easily mass-produced via roll-to-roll processing. This would keep costs down to a few cents per strip.
"We want this to be affordable enough for daily testing," Jokerst said. This would allow facilities at high risks such as group homes, prisons, dialysis clinics, and homeless shelters to monitor for new infections earlier and more frequently to reduce spread, he said.
Potential tool against future outbreaks
This technology can translate to future coronavirus outbreaks, Jokerst said. "The proteases we're detecting here are the same ones present in infections with the original SARS virus from 2003 as well as the MERS virus, so it would not be too far of a stretch to imagine that we could still benefit from this work, later on, should future pandemics emerge."
And even with the ongoing vaccination campaigns, this surveillance strategy may be deployed in areas of the world where the delivery of vaccines is not yet available or is still limited.
Source: UCSD News
Penang Govt Wants Local Authority Staff Classified As Frontliners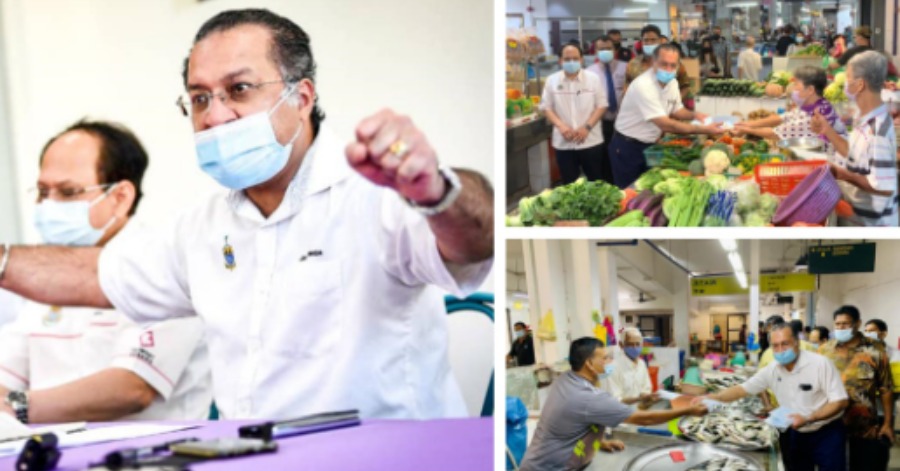 GEORGE TOWN, March 2 — The Penang government has urged the federal government to recognise local government staff as frontliners under the National COVID-19 Immunisation Programme.
State Housing, Local Government, and Town and Country Planning Committee chairman Jagdeep Singh Deo said these workers have always been on the ground to check on premises to ensure the standard operating procedures (SOPs) are strictly followed since the first nationwide Movement Control Order (MCO) was implemented on March 18 last year.
He said both the Penang Island City Council (MBPP) and Seberang Perai City Council (MBSP) were also involved in conducting joint public health and security operations with the Royal Malaysia Police and Ministry of Health (MOH).
"In this regard, I will be raising this issue at the 77th Local Government National Assembly meeting this afternoon which will be chaired by Senior Minister (Works) Datuk Seri Fadillah Yusof, and hope to get an explanation of this matter," he said in a press conference after conducting SOP checks at Chowrasta Market here today.
Jagdeep was commenting on the guidelines for the definition of frontliners in the National COVID-19 immunisation programme issued yesterday by the Special Committee for Ensuring Access to COVID-19 Vaccine Supply (JKJAV).
According to him, the guidelines classify frontliners under two categories, with Category One for those involved directly in providing medical treatment to patients and Category Two for individuals from healthcare, defence, security and essential services sectors.
He said representatives of the local government office were not under Category Two of the guidelines.
"We hope the JKJAV would also refine this issue and include local authorities throughout the country in the list of frontliners under Category Two of the guidelines," he added.
Sources: BERNAMA
RM1.2 Million Successfully Raised In One Day For Premature Malaysian Baby Born In Singapore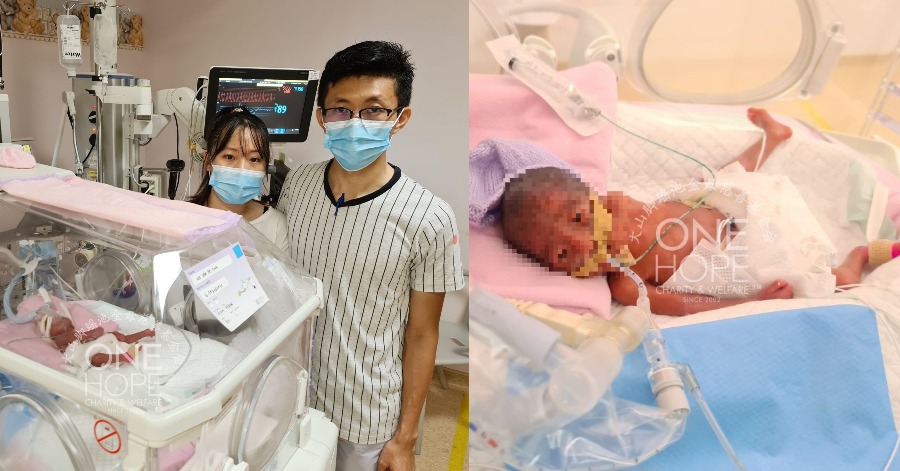 Even though the situation nowadays may seem like it is a very hard world to live in, but people have to still got faith and hope because there are still many kind-hearted people out there who are willing to help anyone. This is what happened towards a family when great people all around the world have raised a total of RM1.2 million for a particular Malaysian premature baby born in Singapore. Surprisingly, the amount was achieved one day after the urgent fundraiser was announced.
The Penang-based organization that is the One Hope Charity & Welfare said in a statement, "Both her parents and the public from all over the world have given the infant who was born at just 24 weeks the faith to fight for her life".  The specific charity has achieved its goal within 29 hours of announcing the donation campaign on its website.
The statement mentioned that the donation did not only received from donors in Malaysia, but contributions also came from Singapore, Brunei, Taiwan, the United States, and many other countries, giving blessings to the baby. The premature baby was born in Singapore at the age of 24 weeks old after her parents who worked there did not manage to return to Malaysia in time before the baby got delivered.
The parents have actually planned to deliver the child back in Sungai Petani, Kedah when the baby was at least 32 weeks pregnant. Unfortunately, the plan did not go well because, on the 22nd of February, the mother went through preterm labor at only 24 weeks after a few days of experiencing abdominal pain. She was then rushed to a hospital in Singapore where her daughter was delivered in an emergency.
The premature baby weighed only 670g and was the size of an adult hand when delivered. Even though the body of the baby appeared to be fully developed, they said many of her internal organs such as her lungs and also her brain were not functioning well. She was admitted to the hospital's neonatal intensive care unit (NICU) immediately to be placed in an incubator and be given breathing aid.
They said, "Her skin was nearly transparent so that her bloodstream can be seen with the naked eye. Not only must she be taken great care of, she has to be constantly monitored even for the most minute changes". The doctors then advised the parents that the baby has to stay in an incubator until she reaches an appropriate gestational age and that may take another 160 days. Because of that, the new parents seek the help of 'One Hope Charity' when they found out the medical fee was estimated to be RM1.25 million for the whole duration.
So far, the baby's growth and development, fortunately, have been positive. The charity announced, "Her body weight has gradually increased, and the baby can be safely incubated until her growth development is stable". They also added, "If her condition is stable, the hospital can arrange for her transfer back to a hospital in Malaysia for observation".
Sources: One Hope Charity & Welfare.
Differences Between 'Expiry Date', 'Use Before' And 'Best Before' On Food Labels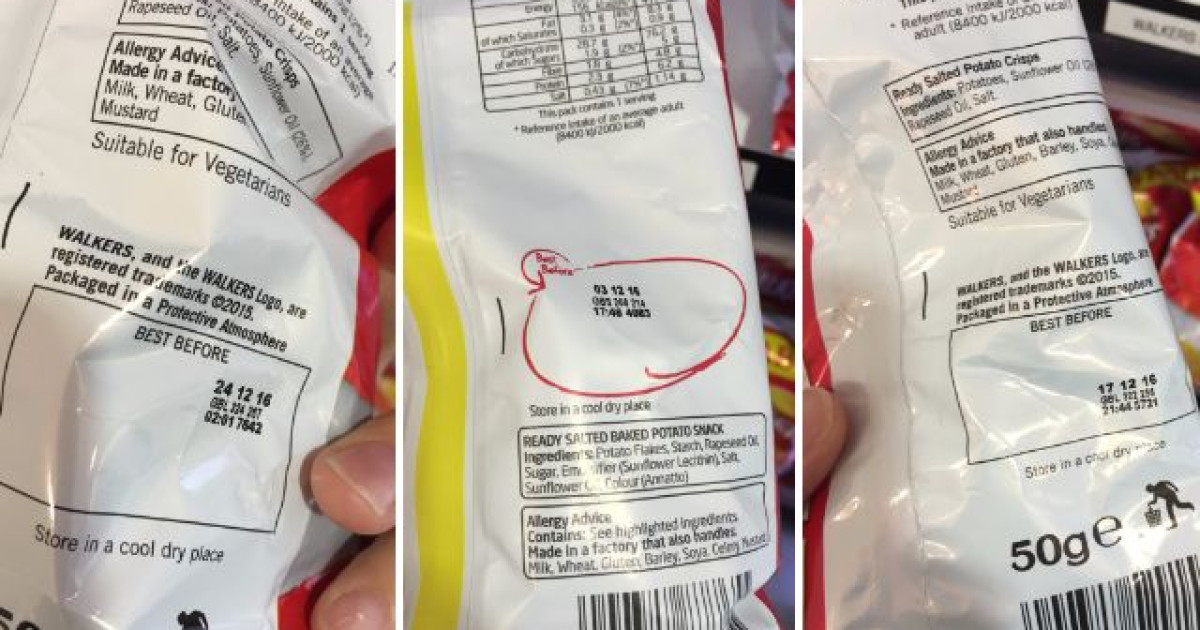 Every food product ever made in this world that involves food either dry or even wet must have specific labels that state the duration of the food is suitable for use. But if anyone ever notices, there are actually 3 different types of terms that are often used by food manufacturers. The 3 types are the 'Expire Date', 'Use Before / Use By' and also the 'Best Before'.
It is very important for everyone to understand the different types of dates and also advice on different food packaging that are made. The differences for these 3 terms are:
1) 'Expiry Date'
'Expiry Date' refers to the expiration date of the food which is also means it is the deadline for the food product to be used. If it is beyond the shown date, the food product can no longer be used by anyone. This label is commonly used in liquid food products as well as formula milk. Expiration dates tell the consumers the last day a product is safe to consume.
2) 'Use Before/Use By'
The term 'use before/use by' means that the product made can only be eaten until the specified date. If it is beyond that date, food is at risk of spoilage and is no longer safe to use. Products with this label can be eaten or frozen until the date stated only. Among them are frozen products such as meat, fish, and salads. This date on food is actually about the safety of consumption for a human beings. This is the most important date to remember. For the 'use before/use by' date to be a valid guide, the storage instructions must be carefully followed. 
3) 'Best Before'
The term 'best before' is about the quality of the foods. This 'best before' product only refers to the best quality of the product. Meaning, foods that exceed the 'best before' date are still safe to eat. Foods that use this label are usually dry foods, canned foods, and frozen foods. The 'best before' date guarantees certain properties of the product to be effective up to this point. Once the date has passed, it may just lose its freshness, taste, aroma, or nutrients. But it does not necessarily mean that the food is no longer safe to eat.
Sources: Food Standards Agency, FreshMag.