The World's Oldest Olympic Champion, Agnes Keleti Will Turn 100 Years Old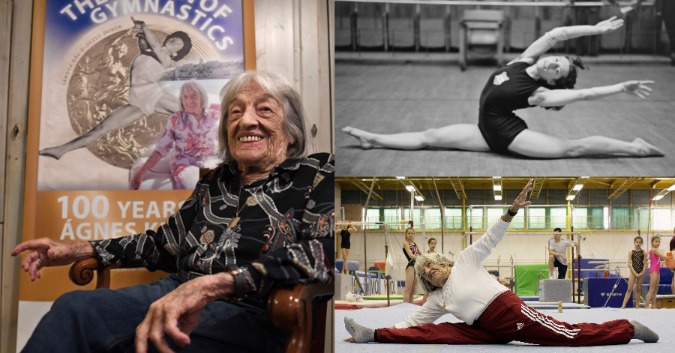 Hungarian gymnast Agnes Keleti, who is also the oldest Olympic champion, will celebrate her 100th birthday tomorrow.
Keleti, a five-time Olympic champion, is considered a great gymnast in Hungary as well as one of the most outstanding Jewish athletes in history.
When found at her home decorated with an Olympic medal display, she joked about not being allowed to perform the full-leg splits anymore.
"I'm told by my caretaker that it's not good for me at this age," she said while laughing.
"I feel good, but I don't look in the mirror, that's my trick! Then I remain young!" Keleti told AFP in Budapest in November.
Although the age factor caused her memory to be affected, the woman's fighting spirit remained high.
Aside from her success at the Olympics and being a survivor of the 'Holocaust' disaster, the life story of this senior citizen does not change like a gripping Hollywood movie script.
Born in 1921, she overall won 10 gymnastics medals, five in Helsinki (1952) and Melbourne (1956) the majority of which were achieved after the age of 30, including fighting with much younger competitors.
"I did sport not because it felt good but to see the world," Keleti told AFP in a 2016 interview.
Placed in the national team in 1939, she held her first Hungarian title the following year, but a year later was banned from participating in any sports activities due to her Jewish background.
After the German Nazi conquest of Hungary in March 1944, she survived being deported to a 'death camp' after obtaining fake documents with the identity of maid Piroska Juhasz.
"I stayed alive thanks to Piroska with whom I swapped not only clothes and papers, but also the way she talked," added Keleti.
The father and several members of the Keleti family were killed in Auschwitz, while his mother and brother were rescued by Swedish diplomat Raoul Wallenberg.
Keleti later emigrated to Australia in 1957, a year after the failure of the anti-Soviet uprising in Hungary, before settling in Israel where he married sports coach Robert Biro in 1959.
They were later given birth to two children.
After retiring from participating in the competition, she worked as a physical education teacher and became the head coach of the Israeli national gymnastics team.
He then returned to his hometown in Hungary after the 1983 World Athletics Championships and has been living in his current home since 2015.
"It was worth doing something well in life, considering the attention I have received, I get the shivers when I see all the articles written about me," Keleti says.
Source: France24, Times of India
Education City, Ahmad Bin Ali Stadiums To Host FIFA Club World Cup 2020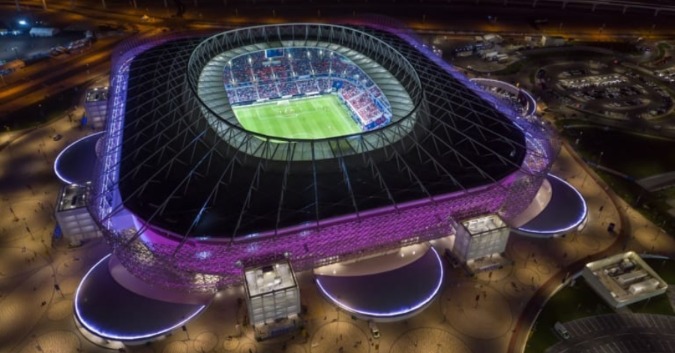 ZURICH, Jan 19  — FIFA announced an amendment of the schedule for the FIFA Club World Cup Qatar 2020 matches after New Zealand club Auckland City FC confirmed their withdrawal from the tournament in light of the quarantine measures required by the New Zealand authorities related to the COVID-19 pandemic.
In a statement released on Monday, FIFA confirmed that the current format of the competition will remain unchanged, with the opening match forfeited, which was scheduled for Feb 1 between Auckland City FC and Al-Duhail SC, Qatar News Agency (QNA) reported.
It said the tournament will now be staged at Education City and Ahmad Bin Ali Stadiums, while Khalifa International Stadium, which was originally due to host two games, will not be used.
It added that the Ahmad Bin Ali Stadium will stage the first match on Feb 4 at 5pm Doha time and the FIFA Club World Cup champions will be crowned at Education City Stadium on Feb 11m at  9 pm Doha time.
The tournament will be contested by Al-Duhail SC, Al Ahly SC, FC Bayern Munich, Ulsan Hyundai FC, Tigres UANL and the winners of the CONMEBOL Libertadores final scheduled for Jan 30.
Following the withdrawal of Auckland City, Al-Duhail SC, will move directly to the second round.
The draw to finalize the pairings will take place in Zurich on Jan 19 at 6 pm Doha time.
Source: BERNAMA
Khabib Nurmagomedov Might Making A Comeback To UFC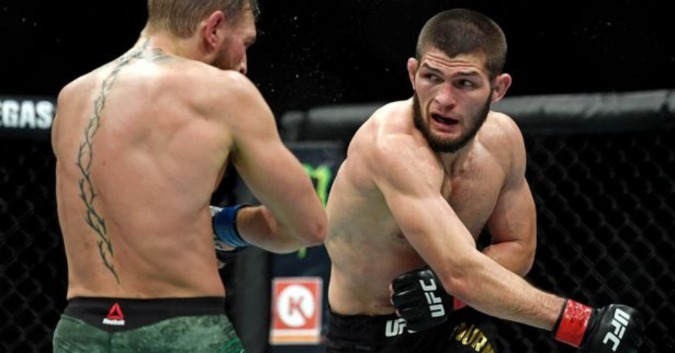 UFC President Dana White has revealed that Khabib Nurmagomedov might not walk away from mixed martial arts just yet because he has left the door open for a possible UFC comeback.
Khabib Nurmagomedov is reportedly open to trying to bring his professional record to 30-0 with a 30th fight inside the Octagon. Dana White said, "Basically, the way that he feels right now is that he's accomplished everything he set out to accomplish".
According to President Dana White, if the two lightweight fights next week that are (Conor McGregor vs. Dustin Poirier) and also (Dan Hooker vs. Michael Chandler) are spectacular, Khabib Nurmagomedov would consider coming back to fight one of the winners.
"So next Saturday, we've got the (Conor McGregor – Dustin Poirier) fight and also (Michael Chandler- Dan Hooker) fight on there. His words to me were, 'I'm going to watch this fight', 'I would never tie up the division' … 'these guys do something spectacular, show me something spectacular and make me want to come back and fight', said Khabib Nurmagomedov".
Khabib Nurmagomedov is one of the most prominent Muslim athletes in the world, and Dana White met in person backstage during a UAE Warriors MMA event Friday night in Abu Dhabi that was co-promoted by Khabib Nurmagomedov's new Eagle FC organization.
Sources: ESPN
'If We Won 1-0, I'd Think It Was Completely Fine' – Klopp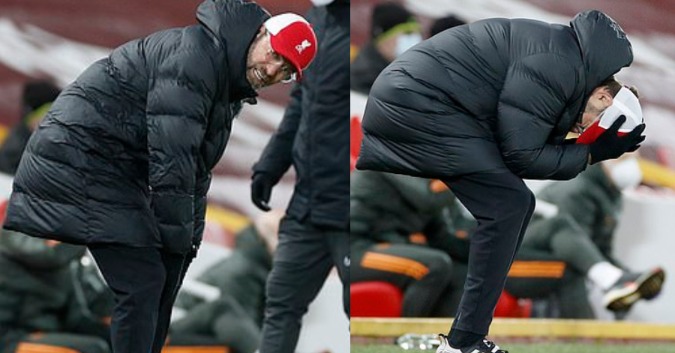 Jurgen Klopp could not say anything about why Liverpool failed to score in three consecutive league games for the first time in 16 years after a 0-0 draw at home against Manchester United.
The defending champions needed the agility of goalkeeper Alisson Becker to save an unbeaten record in the Premier League at Anfield to 68 games when the Brazilian goalkeeper denied attempts by Bruno Fernandes and Paul Pogba.
Klopp's side has now failed to win in the last four games of the league and then fall to fourth place, three points behind United.
"If we won 1-0, I'd think it was completely fine," Klopp said.
"You can't deny Manchester United chances for 90 minutes. You never could. They're in a good moment.
"With all the things said before the game – they're flying and we're struggling – my boys played a good game tonight. But we didn't score. That's the most important thing in football," he added.
In the match that took place early this morning, Liverpool dominated the match in the first half before United bounced back in the second half, but their attack was successfully denied by Manchester United goalkeeper David de Gea.
Source: ESPN