Trump Declares Emergency In Washington DC Ahead Of Inauguration — White House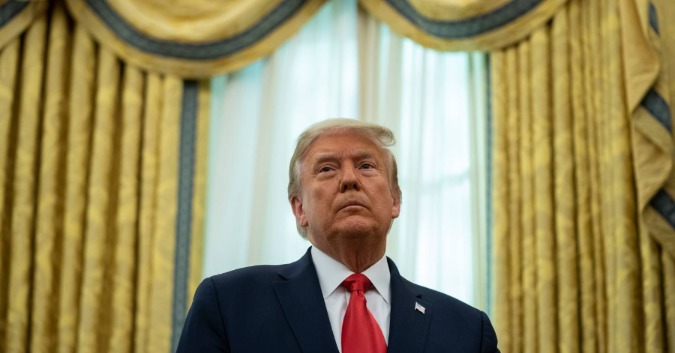 WASHINGTON, Jan. 12 —US President Donald Trump has declared a state of emergency in the nation's capital ahead of President-elect Joe Biden's inauguration on January 20, reported Sputnik news agency.
"Today, President Donald J. Trump declared that an emergency exists in the District of Columbia and ordered Federal assistance to supplement the District's response efforts due to the emergency conditions resulting from the 59th Presidential Inauguration from January 11 to January 24, 2021," the White House said in a press release on Monday.
Earlier on Monday, media reported that the FBI is warning that armed protests are being planned in all 50 US state capitals, including the US Capitol building, in the final days leading up to President-elect Joe Biden's inauguration on January 20.
The Department of Homeland Security and Federal Emergency Management Agency (FEMA) are authorised to help ensure public safety and to protect property as part of an effort to lessen the threat of a catastrophe, the release said.
On January 6, a group of Trump's loyalists stormed the US Capitol building, clashing with police, damaging property, seizing the inauguration stage and occupying the rotunda. The unrest took place after Trump urged his supporters to protest what he claims is a stolen election.
Source: BERNAMA
Penang MAQIS Seizes RM517,700 Worth of Arabica Green Coffee Beans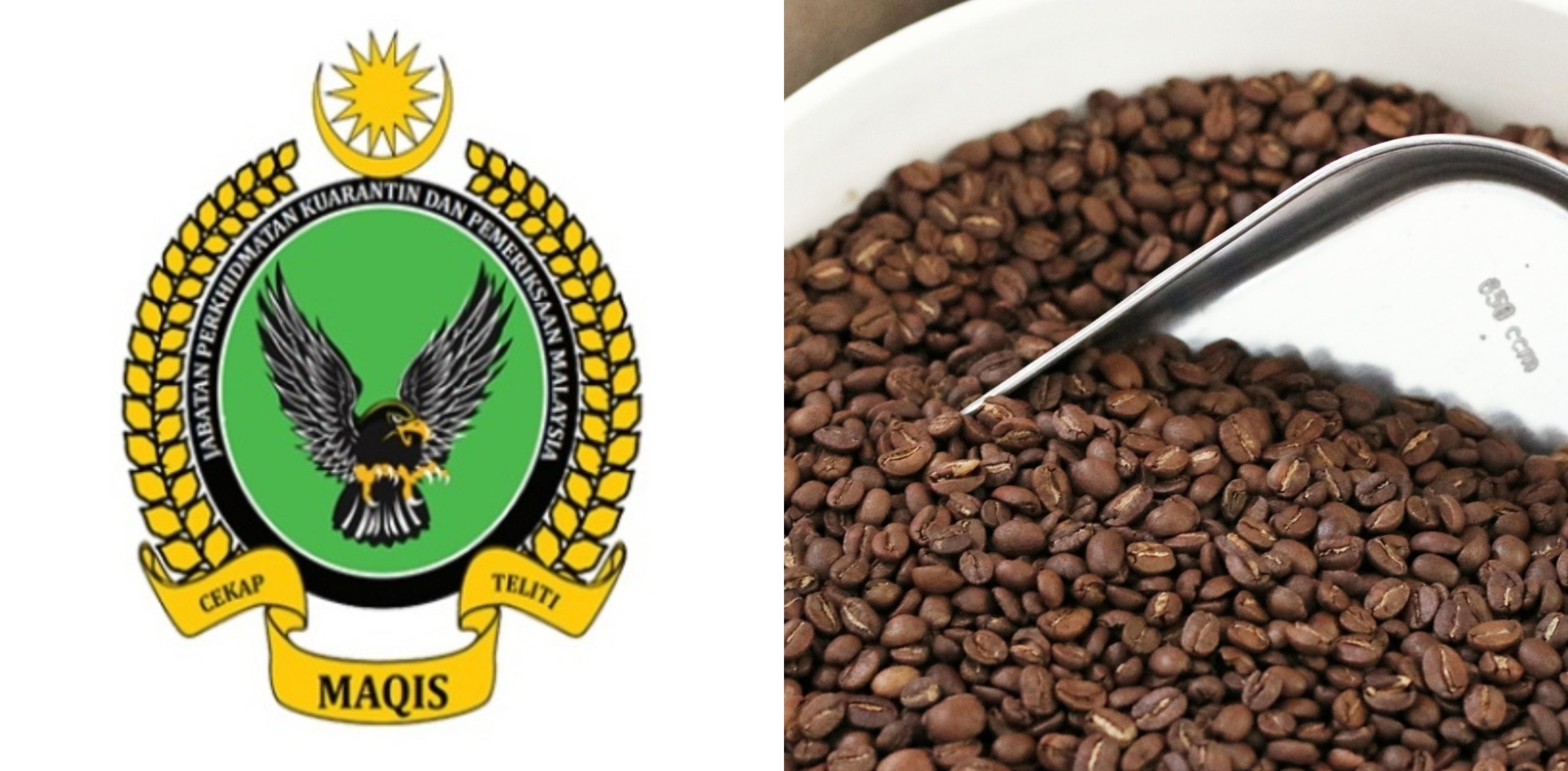 BUTTERWORTH, Jan 19 — The Malaysian Quarantine and Inspection Services Department (MAQIS) seized 19.2 tonnes of Arabica green coffee beans worth RM517,700 which did not meet import permit conditions at the North Butterworth Container Terminal (NBCT).
Penang MAQIS director Zarina Ramli said the department found 640 gunny sacks of coffee beans when its officer inspected a container from Kenya at 4.45 pm last Sunday.
"All the coffee beans are being investigated for not complying with 3P certificate (grading, packaging and labelling)," she said in a statement here today.
The case is being investigated under Section 15(1) of the Malaysian Quarantine and Inspection Services Act 2011 (Act 728), and those found guilty will be fined not more than RM100,000 or jailed for up to six years, or both,
Zarina said MAQIS will continue to take serious steps on issues related to food safety, disease control and risk of pest entry, which can affect the country's agriculture industry.
She added MAQIS is committed to ensure every agricultural product entering the country meets the terms and conditions set by the government.
Source: BERNAMA
COVID-19 Vaccine In Line With Means To Prevent Diseases, Avoid Harm – Jakim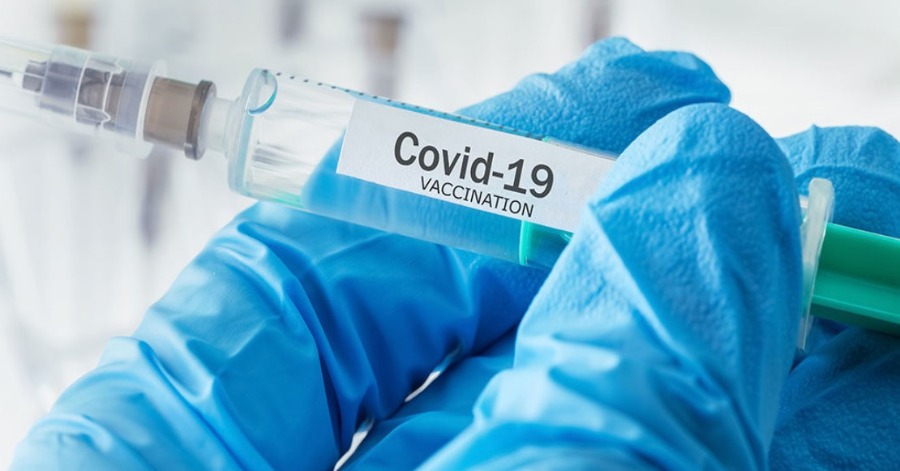 KUALA LUMPUR, Jan 19 — The use of the COVID-19 vaccine is in line with Islamic law as a means to prevent diseases as well as to protect others from harm.
A research officer in the Prime Minister's Department (Religious Affairs) Fahmi Rusli said the vaccination is necessary for those who have been identified by the government, among them the frontline workers and high risk groups including the elderly.
"The COVID-19 vaccination is similar to the administration of injected vaccines on babies to prevent the spread of various diseases such as polio and so forth," he said when appearing as guest in the Tanya Jakim segment titled `What's With the COVID-19 Vaccine' which was live-streamed on the Department of Islamic Development Malaysia (Jakim) Facebook page today.
Fahmi said, Islam promotes disease prevention as according to a hadith from Prophet Muhammad SAW it was mentioned that "He who eats seven ajwa dates every morning, will not be affected by poison or magic on the day he eats them."
He said, Islam encourages its followers to prevent diseases or seek treatment early before a disease is spread to others, adding that refusing to take the COVID-19 vaccine can cause a person to infect others and this is contrary to Islamic teachings.
Earlier, Bernama reported that the Special Muzakarah Committee of the National Council for Islamic Religious Affairs had agreed that the use of COVID-19 vaccine is compulsory for groups that have been identified by the government and permissible for others.
Minister in the Prime Minister's Department (Religious Affairs), Senator Datuk Seri Dr Zulkifli Mohamad Al-Bakri was quoted as saying that the ruling had been communicated to the Conference of Rulers.
Prime Minister Tan Sri Muhyiddin Yassin when announcing the Malaysian Economic and Rakyat's Protection Assistance Package (PERMAI) on Monday said the government expects  to receive the first batch of vaccines by the end of February with the first  group to be vaccinated      by early March.
The COVID-19 vaccination programme will run in stages over a 12-month period and almost 27 million or over 80 per cent of the population are expected to receive the vaccine by the first quarter of next year.
Sources: BERNAMA
Frozen Message In A Bottle Found In Norway, 16 Years After It Was Tossed Into The Sea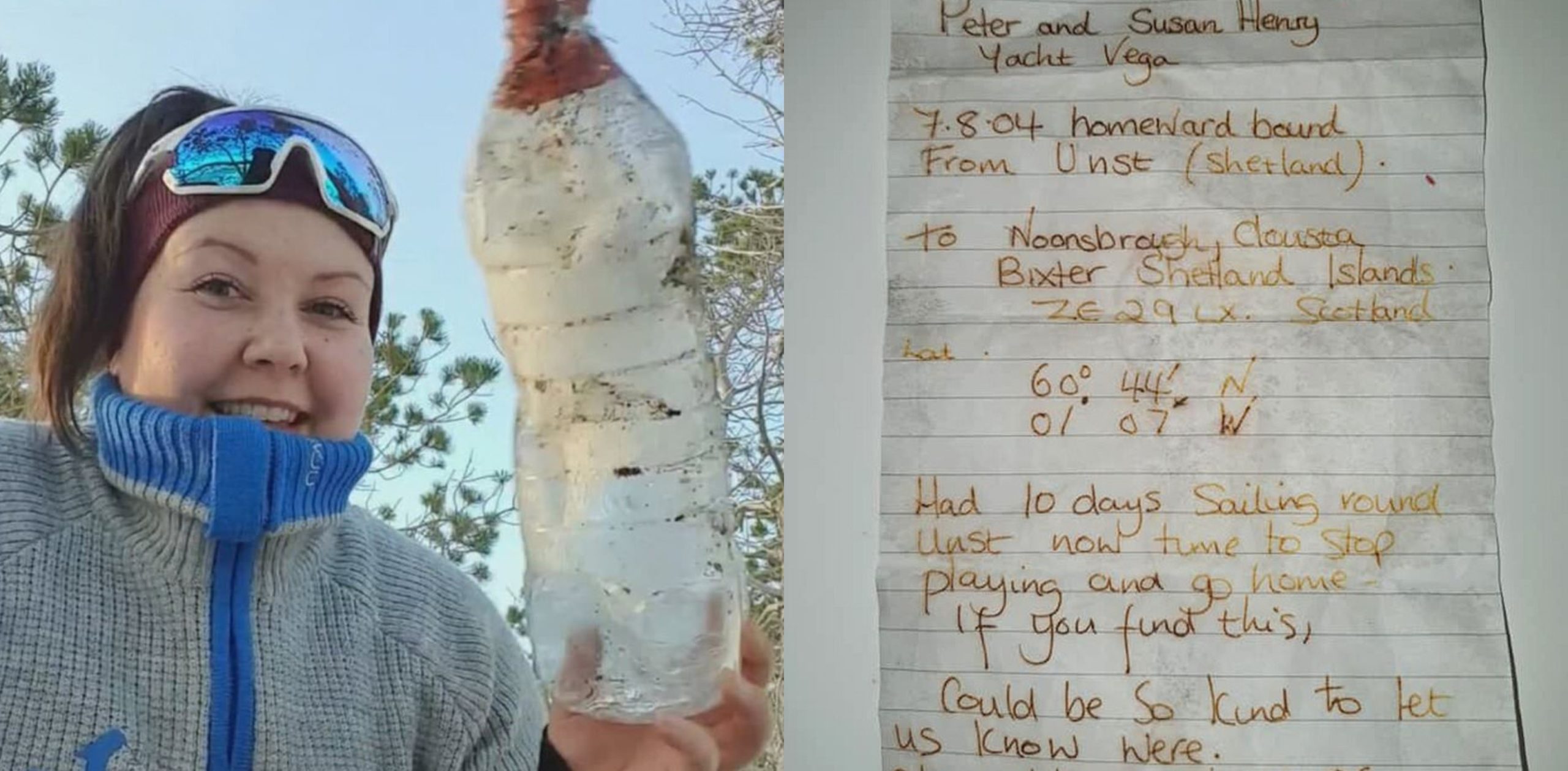 A frozen message in a bottle was washed off the coast in Norway 16 years after a couple from Shetland threw it into the sea while sailing.
When Helene Hundeide, from Måløy, found the frozen bottle, the 24-year-old was searching for a place to set her hammock up and make a fire.
Inside, she noticed a message posted by Peter and Susan Henry from Noonsbrough on August 7, 2004.
The message said that the couple were on the Vega yacht, returning home after 10 days sailing around Unst – and asked anyone who noticed the note to contact them.
"It was very exciting," said Ms. Hundeide. "I have never found a bottle mail before, and that it would be as old as 16 years – wow!
"That was absolutely incredible."
Ms. Hundeide, who manages power lines, attempted to contact the couple via the email address on the note but discovered that it was out of use.
She then posted the photo on a local Facebook group and shared it on the page Stories n Photos o Maritime Shetland, where its senders were recognized by several people. The story was also picked up in Måløy by the Fjordenes Tidende newspaper.
Ms. Hundeide was able to reach Mr. Henry within an hour with the help of Facebook users.
"He was surprised that the bottle post had been found after so many years," said Ms. Hundeide.
Ms. Hundeide has also talked to Mrs. Henry and says that when the pandemic is over, they are both "very nice people" whom she wants to meet in Noonsbrough.
"It looks like a beautiful place," she said. "I love to travel, so that's the next destination I will visit."
In the meantime, Ms. Hundeide says she plans to frame the message.
"It is in good condition, so this is a memory for life," she added.
Source: Daily Mail