Tuanku Muhriz Calls On Government Leaders, Rakyat To Unite, Together Defend Country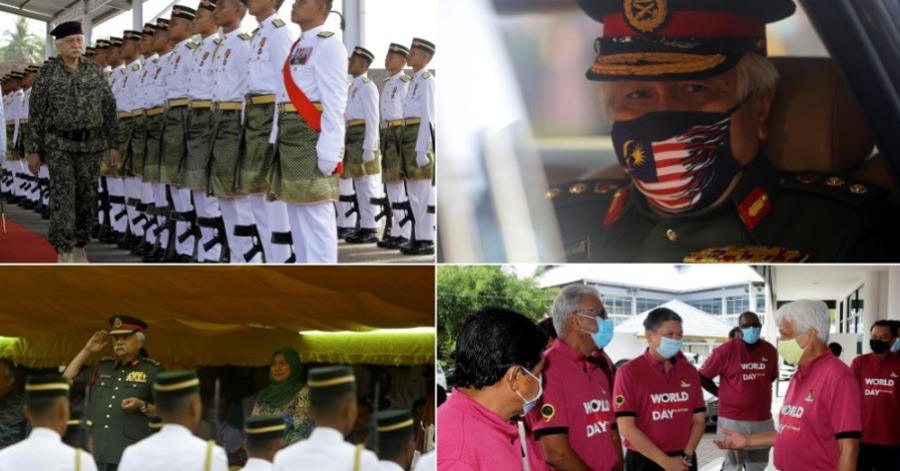 SEREMBAN, Jan 14  — The Yang Dipertuan Besar of Negeri Sembilan Tuanku Muhriz Ibni Almarhum Tuanku Munawir today called on government leaders at all levels and the people to unite and always give their undivided loyalty, defend and protect  the country, especially in facing the challenges of COVID-19.
"In realising the impact of the pandemic on the economy, I also urged the state government to remain strong in steering the state administration and creatively devise a more dynamic strategy in  developing the state  towards economic recovery," he said.
Tuanku Muhriz said this in a statement that was issued in conjunction with his 73rd birthday today.
Tuanku Muhriz said he was proud of the government's success in controlling the COVID-19 pandemic.
"Compared with countries that are considered more advanced in terms of expertise and health system, the success of controlling the spread of COVID-19 in Malaysia is very impressive.
"I am proud and  appreciate very much the commitment and dedication shown by all health frontliners, the police and military personnel, as well as volunteers from private agencies and non-governmental organisations and also  individuals who have provided assistance in various ways," he added.
He also called on the people to appreciate and be grateful for the swift action taken by health agencies in the country in laying the plans and strategies to ensure  the spread of the COVID-19 epidemic could be contained.
Meanwhile, Tuanku Mukhriz also reminded the people of various races, religions and from various cultures to always work together and set aside differences to maintain  harmony in the community.
"This spirit of unity should be  practiced by the community at all times and not just in crisis situations," he added.
He also called on the people to make hygiene and cleanliness a culture.
"From my observation,  there are some people who took lightly the importance of cleanliness by disposing rubbish wherever they like.
"The quality of waste management system should be improved, but it is not a real solution because what is more important is the society's attitude towards cleanliness.
"To ensure hygiene and cleanliness become a culture in the society, exposure should begin with children, as early as when they are in preschool and at home, and continued until they finish school, " he said.
Tuanku Muhriz  also congratulated all the recipients of the state awards and medals, which, he said, should be safeguarded as they are closely linked to the dignity of the  Negeri Sembilan royal institution.
"Therefore, every recipient is entrusted to ascertain the nobility and recognition bestowed by safeguarding their image, manners, behaviour and personality ," he added.
Sources: BERNAMA
In The Brink of Extinction, Unique Bird That Is Called 'Large Frogmouth'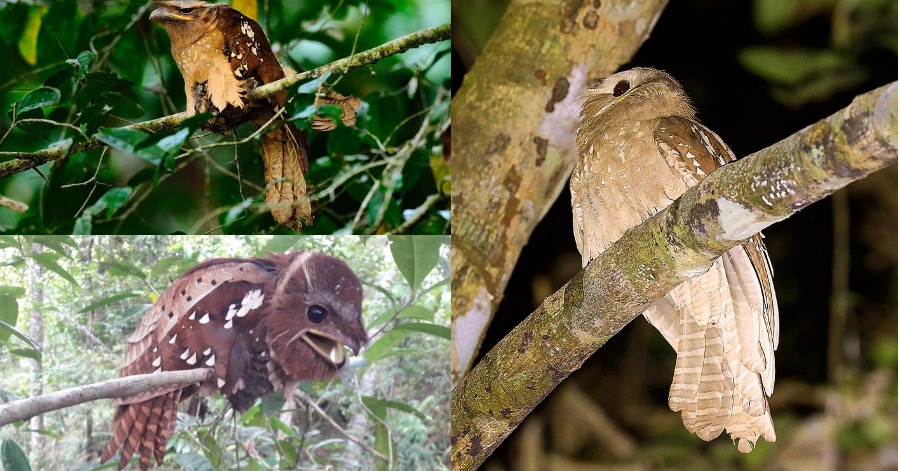 The 'Large Frogmouth' is actually a species of bird that comes from the family of Podargidae. It can be widely found specifically in Brunei, Indonesia, Malaysia, and also Thailand. Their ecosystem is usually in subtropical or tropical moist lowland forests. Nowadays, logging of its habitat poses a risk to its own survival, and the International Union for Conservation of Nature has listed this particular species as being 'near-threatened'.
It is considerably larger than other members of its genus and grows to a length of about 42 cm. The sexes are similar and the coloring is rather variable, the upper parts being mainly chestnut and blackish-brown, barred and spotted with white and buff. The underparts are dull brown or pale rufous, the belly being paler than the breast. The beak is horn-colored with a darker tip, the gape being yellow, the irises are some shade of light or dark brown, and the legs are a dull yellow.
The behavior of this bird is not well known. It hunts by night, on the ground and in the canopy, feeding on insects such as grasshoppers and cicadas. It roosts by day, perching on a branch or hidden in a hole, singly or possibly in pairs. On one occasion an individual was mobbed by a greater racket-tailed drongo until it flew off into dense cover. Sings, mainly by night, from a perch in a tree, its voice being variously described as a repeated 'deep hollow-sounding tremolo' or as a 'series of four to eight loud, liquid trills'.
The 'Large Frogmouth' usually lays a single egg on a pad of down covered with lichens and also spiderwebs. The nest is firmly attached to a slender branch of a shrub or small tree. It consists of a circular cushion down on which the single egg is balanced. The egg would fall off were it not for the incubating parent bird which crouches lengthwise along the branch rather than across it.
Sources: eBird
Football Fans Will Be Allowed To Enter Darul Aman Stadium Tonight – Exco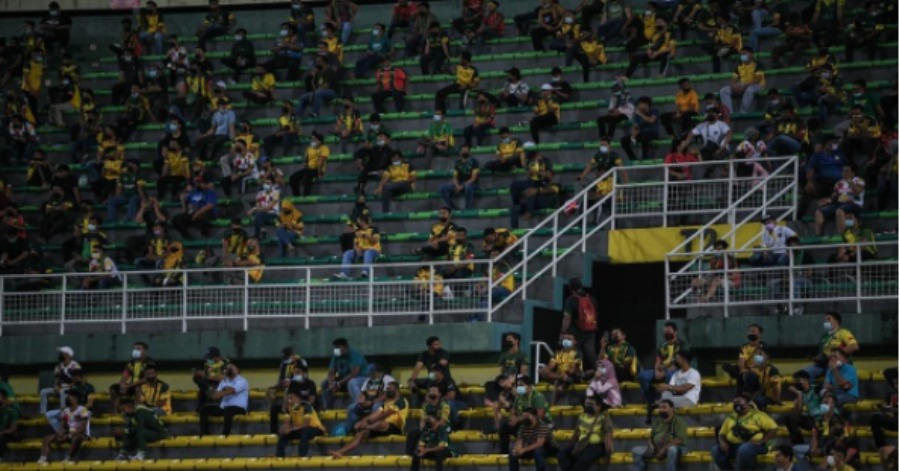 ALOR SETAR, April 23  — Football fans will still be allowed to enter the Darul Aman Stadium to watch the Super League match between Kedah Darul Aman FC (KDA FC) and Kuala Lumpur City FC tonight.
State Tourism, Arts and Culture, Youth and Sports, Entrepreneur Development and Cooperatives Committee chairman, Mohd Firdaus Ahmad, said that thus far, no directive to cancel spectators' admission has been issued, and those who had bought tickets to watch the match would be allowed to enter the stadium.
"The entry of 6,000 spectators, is approved by the Malaysian Football League (MFL) and the National Security Council (MKN), with adherence to the strict standard operating procedures (SOPs)," he said when contacted by Bernama here today.
Mohd Firdaus said this when asked whether spectators would still be allowed to enter the stadium to watch KDA FC's match against Kuala Lumpur City FC, as the Kota Setar district has been declared a red zone yesterday due to a spike in COVID-19 positive cases.
A Bernama check on social media platforms found that there were football fans in the state who voiced concerns over whether they would be allowed to watch the match at the stadium, as the Kota Setar district recorded a sharp increase in positive cases.
KDA FC, which will face Kuala Lumpur City FC tonight, is expected to field import player, Brazillian Renan Alves for the first time this season, after he recovered from an injury.
Sources: BERNAMA
Canada Bans Flights From India And Pakistan For 30 Days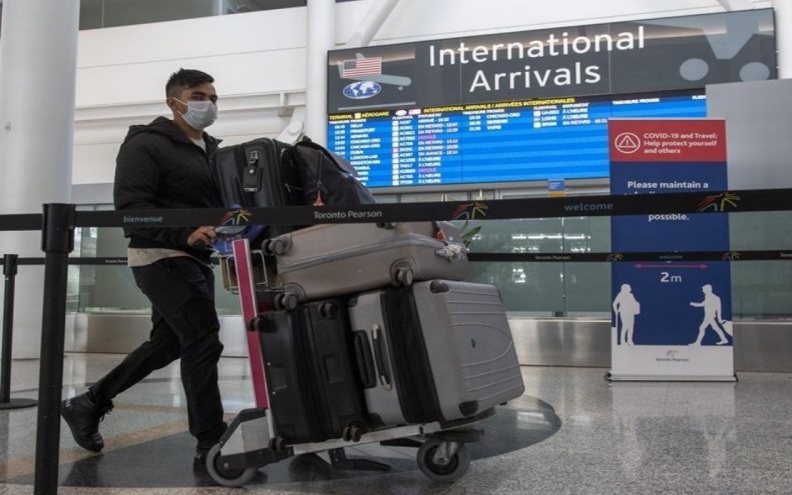 OTTAWA, April 23 – Canada announced a 30-day ban on all flights from India and Pakistan effective Thursday as COVID-19 cases continue surging in the two countries, reported Xinhua news agency.
"Given the higher number of cases of COVID-19 detected in air passengers arriving in Canada from India and Pakistan, Transport Canada is issuing a notice to airmen, or NOTAM, to halt direct passenger air traffic from those countries," said Canadian Transport Minister Omar Alghabra at a joint press conference with other Canadian ministers on Thursday.
The minister said the ban is implemented as more passengers arrive in Canada with positive test results from those two South Asian countries.
If travellers departing from those two countries take an indirect route home, they will be required to show a negative PCR test at their last point of departure. Once they arrive in Canada, they will  follow the standard protocols, unless exempt, including taking another test and booking a stay at a designated government hotel while they await their results.
Health Minister Patty Hajdu said the ban will allow Canada's public health experts to collect more data about the epidemiology in those regions.
"I want to say that our hearts are with the citizens of India, Pakistan, indeed the whole region during these incredibly difficult times. In the meantime, we'll continue to apply stringent testing and quarantine measures for all passengers arriving in Canada," she said.
In a letter to Canadian Prime Minister Justin Trudeau earlier on Thursday, Both Ontario Premier Doug Ford and Quebec Premier Francois Legault called on the Trudeau government to cut the number of international flights arriving in Canada and impose greater restrictions at the Canada-U.S. land border.
Also on Thursday, the House of Commons passed a motion to have the government immediately suspend non-essential passenger flights from countries with high rates of COVID-19 variants infections.
Source: BERNAMA