(Video) Best 5 Jim Carrey's Movie of All Time That You Must Watch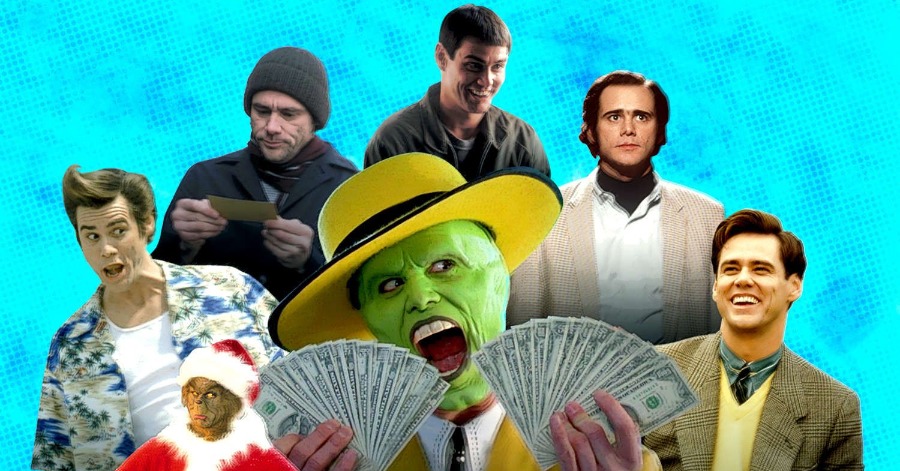 Jim Carrey is a Canadian-American actor, comedian, and writer. He is famously known for his one and only energetic slapstick performances in all of his movies.
Throughout his life, he has starred in a lot of great movies that are so worthy to be watched. His dramatic skillset is award-winning, from an everyday man in an artificial world to a heartbroken guy purging his memories.
Celebrating his 59th birthday recently, let see some of Jim Carrey's movies that should be on your to-watch list:
1) The Truman Show (1998)
The Truman Show is about a guy named Truman Burbank. He is a man who grew up living an ordinary life that unbeknownst to him takes place on a large set populated by actors for a television show about him. Eventually, he discovers the truth and decides to escape. This particular movie is still giving "hope and joy and inspiration to millions".
2) Eternal Sunshine of the Spotless Mind (2004)
Eternal Sunshine of the Spotless Mind is a movie that follows an estranged couple who have erased each other from their memories. The title of the film is a quotation from the 1717 poem, Eloisa, to Abelard by Alexander Pope. It's imperfect, painful, flaky, impulsive, and stubborn. It's the break, ache, fury, grief, and recovery of the heart.
3) Dumb and Dumber (1994)
Dumb and Dumber is about two dumb but well-meaning friends from Providence, Rhode Island, who set out on a cross-country trip to Aspen, Colorado, to return a briefcase full of money to its owner, thinking it was abandoned as a mistake though it was actually left as ransom money. These are timeless comedy moments among many, many others, sewn into a ridiculous tale of brotherhood on the open road.
4) Liar Liar (1997)
Liar Liar is a movie about an attorney who is both dishonest at work and at home and is taught a lesson when his son wishes that he be forced to tell the truth for one whole day. It is a witty, fresh movie, equipped with a contorting, exhausting, incredible turn from Carrey at the very height of his powers.
5) Man On The Moon (1999)
Man on the Moon is about the late American entertainer that is Andy Kaufman. The story traces Kaufman's steps from childhood through the comedy clubs and television appearances that made him famous. This movie is his most personal performance that is possessed, captivating, and illusory all the same.
Sources: UNILAD.
(Video) Parents Hold Banner With Their Child's Name Near School Gate, Make Many People Entertained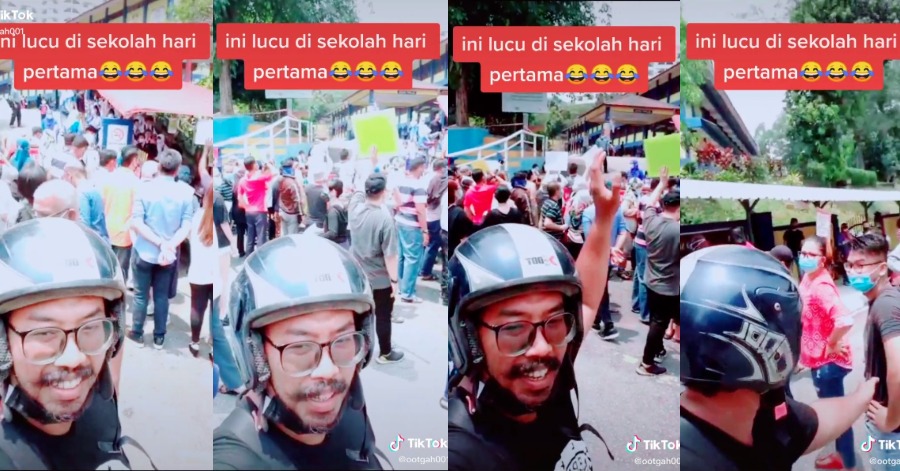 Picking up children back from school has become a normal routine for parents. However, since the existence of the Covid-19 pandemic in our country, all schools have had to close in order to curb the spread of the epidemic. Recently, the government has allowed school sessions to reopen after positive cases were seen declining day by day.
But, less than a week after the school has opened, there was a funny video that went viral on the TikTok social platform. The video shows how the parents behave when they took their children back from school and it literally stole the attention of many netizens.
kelakar weiii hari pertama sekolah😂😂😂😂
Through the video uploaded by a TikTok user named FIRDAUS77, it can be seen parents are flooding the outside of the school are waiting for their children. However, what is more, funny is when most of the parents carry a banner with their child's name on it.
The situation looks very familiar like they are in a riot in front of the school and Firdaus also had time to make a joke about it in the noisy atmosphere as if he was in a demonstration event. Most of the citizens were also find it hilarious to see the video and said the atmosphere was like outside the airport compound where the tour guide held a banner with the customer's name.
Sources: TikTok Firdaus
Did You Know? Four Times More People Speak English As A Second Language Than Native Speakers?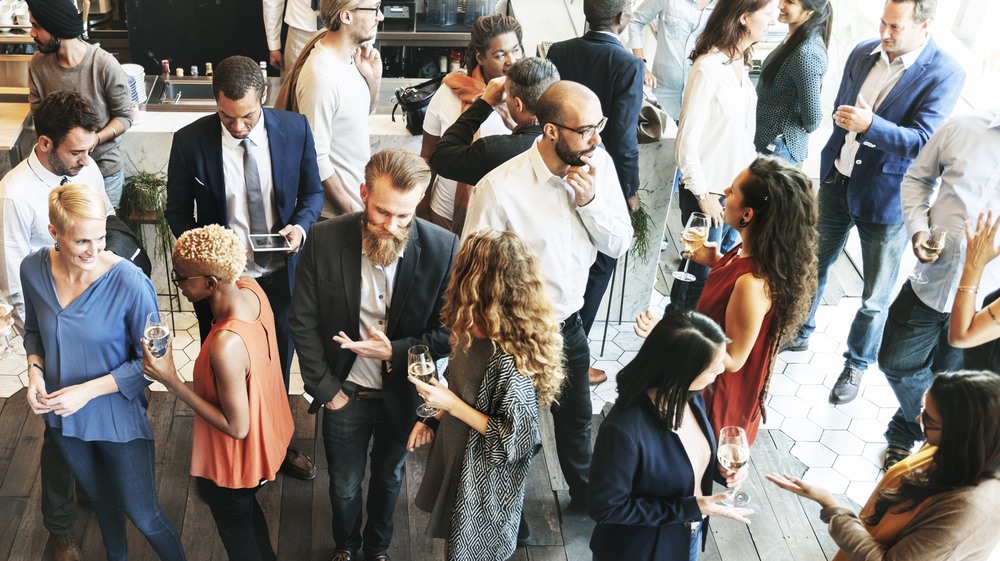 English is possibly the world's most accessible language due to its massive presence in the media and the internet. It is also the most widely spoken language in the world given history and accessibility. English grammar is also quite easy to learn to start in comparison to most other languages. Albeit, top-tier fluency in English is still quite hard to achieve but never impossible. The accessibility of the language made it that there are more non-native speakers than native speakers currently exist in the world.
English has various functions in our daily lives. English is the dominant language on the internet. Nearly 54 percent of the content on the internet is in English. Russian, at 6 percent, is a distant second. More than 50 percent of the world's technical and scientific periodicals are in English.
People from 118 countries speak English and 59 countries recognized it as an official language.
Since the British Empire spread its wings for centuries, many countries forced to adapt the English language. But since the colonies gained independence, many still maintain English as part of their lives. Like in Malaysia, students learn English as a second language.
In total, are 378 million native speakers in English-speaking countries and 743 million non-native speakers in the world whether it is ESL (English as a Second Language) or EIL (English as International Language.
It's fair to say that you will probably meet people that speak better English than you, native speakers or non-native speakers. The accessibility and wide-spread of the language are definitely proof of the language capabilities of the people.
Source: St George International, Lemon Grad
Shop Review: 'TRASH4CASH' Helps You To Make Cash With Trash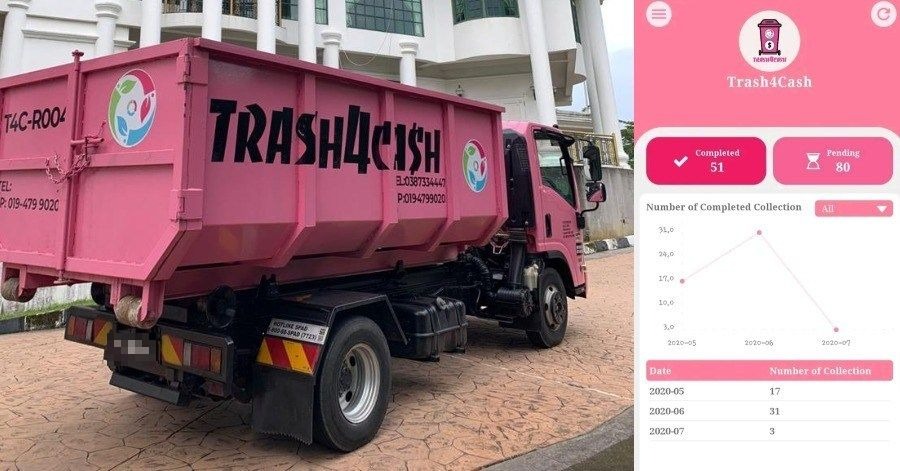 Everybody in Malaysia has definitely been taught of the 3R that are reduced, reuse, and also recycle. But sometimes it can be quite a hassle for many people to go to the recycling center to dispose of all the reusable materials that we have collected in our eco-friendly efforts. Worry no more because now, there is a free service that will come to you and collect any recyclable items instead of heading to a recycling center.
'TRASH4CASH' is a company that comes with an app that will allow you to call in the experts to collect and remove domestic and non-hazardous waste from your homes, commercial areas, and other locations. Users can just simply need to download and install the T4C app on their phones and have an adorably pink T4C truck come straight to your door to weigh, collect and pay you for your recyclable trash.
'TRASH4CASH' Services:
1) Collection Services.
Trash4Cash collection services cover the regions of Kuala Lumpur, Selangor, Kedah, and Perlis.
This includes domestic and non-hazardous waste from households, commercial areas, and other premises are covered. This service consists of kerbside collection of recyclable waste such as cardboard, newspapers, papers, plastic containers, and glass bottles from residential and commercial areas.
2) Construction & Demolition Waste Collection
Construction and demolition waste (C&D) is generated during the construction, renovation, and demolition of buildings or structures. These wastes include materials such as concrete, bricks, wood and lumber, roofing, drywall, landscape, and other wastes. Much of this waste can be recycled or reused.
3) Food Waste Management (Chicken Feed)
Food waste is a serious problem that deserves serious attention. The amount of food wastage in Malaysia is enough to feed 12 million people three times a day which equivalent to 16,688 tonnes per day (2017).
In 'TRASH4CASH', we provide expertise in food waste management and one of the solutions is to convert the waste info chicken feed on large scale.
4) Paper Shredding Services
At Trash4Cash, we guaranteed that all confidential documents are destroyed and recycled safely. We provide on-site paper shredding services in Malaysia for all your small to mountain top volume of documents. A Certificate of Destruction will be issued after the paper destruction process is completed. You can rest assured.
5) Green Waste Management (Composting)
Composting is the natural decomposition of organic material (from plants and animals) by microorganisms, into a dark brown crumbly organic substance called compost. Compost mixed with soil is beneficial for growing plants as the compost retains soil moisture, improves soil structure, and provides nutrients.
Soils are the foundation for food production, and composting is a great way to build up the health of your soil while also diverting green waste from the landfill.
At T4C, we provide solutions for green waste management through composting.
6) Bins & Containers
Trash4Cash provides bins and containers.
'TRASH4CASH' users can also check the price of recyclable materials directly on the app and are recommended to separate their items accordingly such as cardboards, newspapers, papers, plastic containers glass bottles and other materials.
The service is available for Malaysians living in Kuala Lumpur, Putrajaya, Selangor, Perak, Penang, Perlis, and Kedah, and users can receive their payments straight to their bank accounts.
Sources: TRASH4CASH Website.