Want A Scented Candles At Home? Here Are 5 Benefits That You Need To Know About It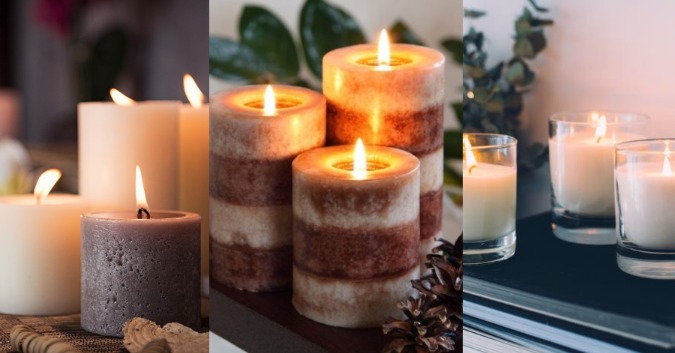 Scented candles are actually some of the most ordinary household items that have been around for a very long time. In many regards, they are completely and utterly forgettable by everyone up until the pandemic happens and everyone is suggested to stay safe at home.
Because of this pandemic, scented candles have become a category of home good worth splurging on by everyone in this whole wide world. According to a report, makeup sales fell in the year 2020 compared with the year before while fragrances that include candles and perfume have been increasing.
Andrew Meslow who is the CEO of Bath And Body Works company said, "In the pandemic, customers are searching for new scents". Nowadays, scented candles are entering that territory where the purchase of one can feel like both a form of self-care and self-expression. Buying yourself a nice candle is a small comfort at a time when days blend into each other, stringing themselves together to form one huge, interminable bummer.
They also serve the additional purpose of helping delineate time and space. Since March, for those who can shelter-in-place, our worlds have collapsed into one – the living room becomes where you go to work, pop into a happy hour, take a barre class, or cry during therapy. These are 5 benefits of lighting a candle that people around it can definitely obtain:
1) Can Increase Focus.
According to a study, there could be certain scents that can help to stimulate your mind to be more focused than you usually are. Some of the major aromas such as mint, lemon, orange, rosemary, and also cinnamon are proven to invigorate your senses and give you that extra boost you need to stay on top of your work and off your phone.
2) Help Remember Positive Memories.
Emotions and also memories can easily be triggered by some of the scents and will provide a feeling of happiness if it is relatable with a particular time in your life. There are plenty of behavioral studies been done that prove smells are more likely to trigger vivid emotional memories and also can instantly lift your mood better if you're feeling down.
3) Can Improve Mood
According to a study that was done in Japan towards 12 participants who were depressed that later stated the smell of lemon could help to lower their dosage of antidepressants, boosted their immune function, and regulated hormone levels.
4) Provide More Restful Sleep.
Shutting your light off earlier and then living by candlelight can actually help you to feel calmer earlier in the evening and also reset your natural sleep rhythms. This action can help you to have a more peaceful and wholesome sleep.
5) Alleviate Stress.
Certain scented candles that are available actually used during aromatherapy to help with anxiety and depression, improve quality of life and sleep, and even ease some of the side effects of cancer treatments like nausea and pain.
Sources: The Chill Times.
COVID-19 Vaccine In Line With Means To Prevent Diseases, Avoid Harm – Jakim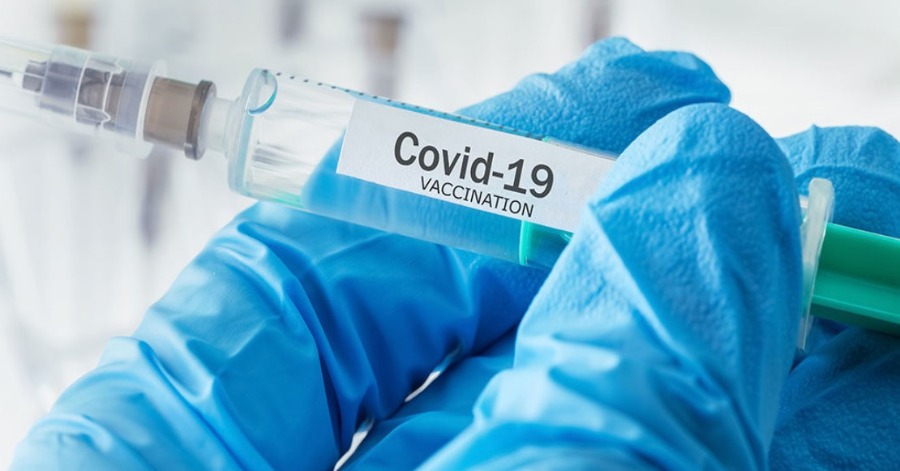 KUALA LUMPUR, Jan 19 — The use of the COVID-19 vaccine is in line with Islamic law as a means to prevent diseases as well as to protect others from harm.
A research officer in the Prime Minister's Department (Religious Affairs) Fahmi Rusli said the vaccination is necessary for those who have been identified by the government, among them the frontline workers and high risk groups including the elderly.
"The COVID-19 vaccination is similar to the administration of injected vaccines on babies to prevent the spread of various diseases such as polio and so forth," he said when appearing as guest in the Tanya Jakim segment titled `What's With the COVID-19 Vaccine' which was live-streamed on the Department of Islamic Development Malaysia (Jakim) Facebook page today.
Fahmi said, Islam promotes disease prevention as according to a hadith from Prophet Muhammad SAW it was mentioned that "He who eats seven ajwa dates every morning, will not be affected by poison or magic on the day he eats them."
He said, Islam encourages its followers to prevent diseases or seek treatment early before a disease is spread to others, adding that refusing to take the COVID-19 vaccine can cause a person to infect others and this is contrary to Islamic teachings.
Earlier, Bernama reported that the Special Muzakarah Committee of the National Council for Islamic Religious Affairs had agreed that the use of COVID-19 vaccine is compulsory for groups that have been identified by the government and permissible for others.
Minister in the Prime Minister's Department (Religious Affairs), Senator Datuk Seri Dr Zulkifli Mohamad Al-Bakri was quoted as saying that the ruling had been communicated to the Conference of Rulers.
Prime Minister Tan Sri Muhyiddin Yassin when announcing the Malaysian Economic and Rakyat's Protection Assistance Package (PERMAI) on Monday said the government expects  to receive the first batch of vaccines by the end of February with the first  group to be vaccinated      by early March.
The COVID-19 vaccination programme will run in stages over a 12-month period and almost 27 million or over 80 per cent of the population are expected to receive the vaccine by the first quarter of next year.
Sources: BERNAMA
A Baby Survives COVID-19 And Liver Transplant Just Before His 1st Birthday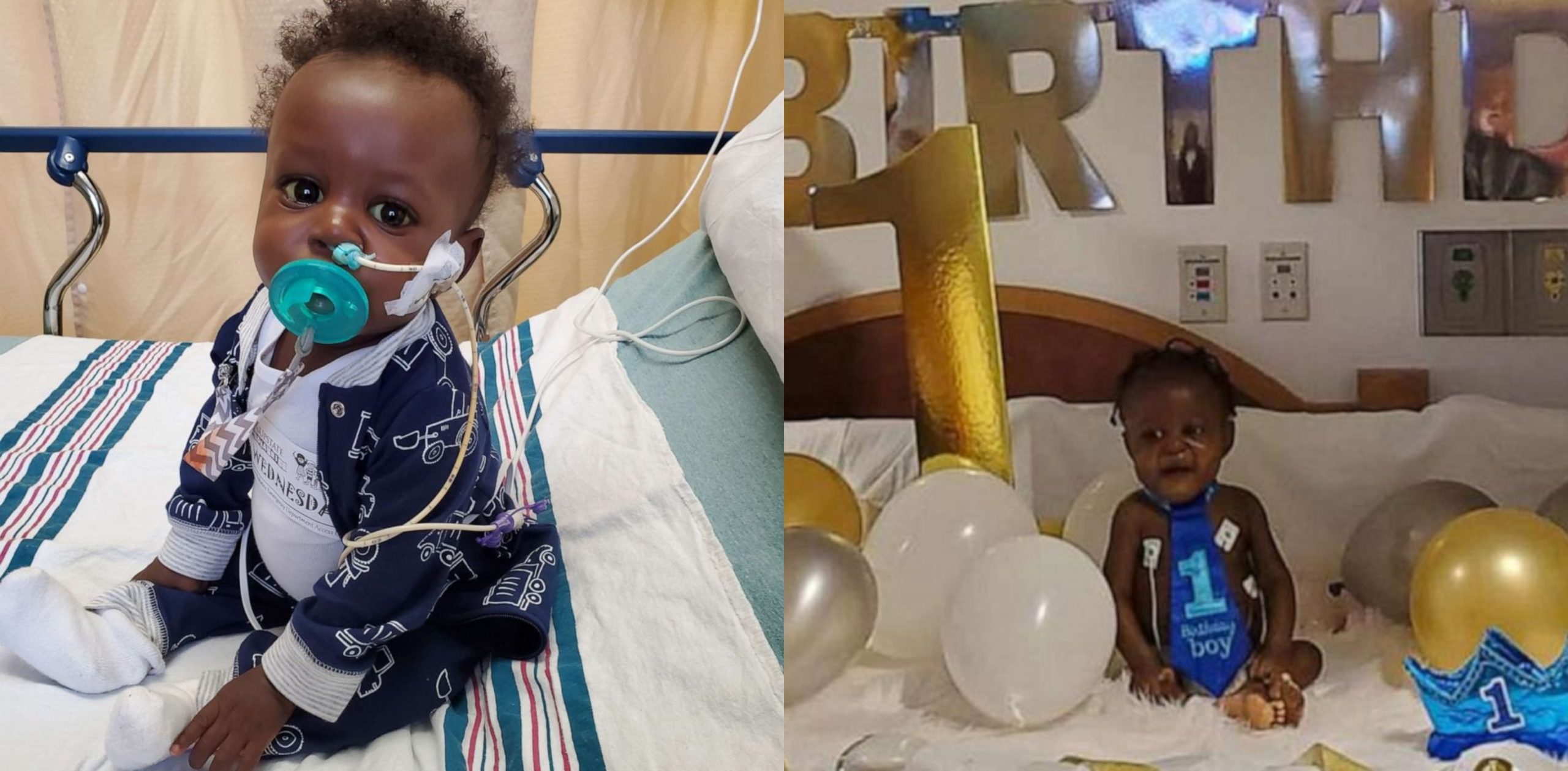 Having survived both COVID-19 and a liver transplant, both before his first birthday, Kasen Donerlson is considered a "miracle baby."
"It's been very, very stressful," Kasen's mom, Mitayah Donerlson, told "Good Morning America."
"But his recovery right now is going so sweet and so smooth that I can't ask for anything more."
Kasen, of Syracuse, New York, was born, according to Donerlson, on Jan. 14, 2020, weighing a healthy eight pounds. Due to respiratory problems and jaundice, he spent a few days in the neo-natal intensive care unit (NICU), which Donerlson said doctors told her would change as he grew older.
Donerlson said she pursued further tests for her son when Kasen's health did not improve. The baby was diagnosed with a serious case of biliary atresia around two months after his birth, a disorder in which, according to the National Institute of Diabetes and Digestive and Kidney Diseases, bile ducts in and around the liver are scarred and blocked (NIDDK).
Kasen underwent emergency surgery just a few days after his diagnosis to restore his bile ducts. But the operation proved ineffective, according to Donerlson, who soon discovered that a liver transplant would be necessary for her son.
"We had endless hospital visits and we would be there for five or seven or 10 days because of the severity of the disease and the complications that Kasen was having," said Donerlson, adding that Kasen had to be placed on a feeding tube. "He would have fevers that wouldn't come down."
At UPMC Children's Hospital of Pittsburgh, about a five-hour drive from the family's Syracuse home, Donerlson, who also cares for her 4-year-old son and 5-year-old niece, was able to get Kasen on the transplant waiting list.
In November, Donerlson said she, her significant other, her niece, and Kasen all tested positive for COVID-19 as Kasen was waiting for a liver to become available.
According to Donerlson, who, along with her family members, did not experience any complications from COVID-19, Kasen spent about three days in the hospital, but his only complication was a fever.
Just two weeks later, at the beginning of December, Donerlson received the call she'd been waiting for for months—that Kasen had a liver.
According to Dr. George Mazariegos, chief of Pediatric Transplantation at UPMC Children's Hospital of Pittsburgh, when Kasen underwent the transplant in early January, he weighed just about 10 pounds more than his birth weight.
After the nearly 10-hour transplant operation, Donerlson said she found an instant improvement in Kasen.
Prior to his first birthday, Kasen Donerlson, of Syracuse, N.Y., survived both COVID-19 and a liver transplant.
Kasen is supposed to have a long, normal, and healthy life with his new liver after he spent most of his first life sick and hospitalized, according to Maraziegos.
On Jan. 14, he celebrated his first hospital birthday and is now gaining weight. Donerlson described him as more active and "perkier"post-transplant.
"They made a way for Kasen, a way for my baby, to have a second chance at life, a life that he was not promised to see," said Donerlson. "I'm just thankful for them."
Source: Good Morning America
MOH Committed To Ensuring Safety Of Registered Vaccines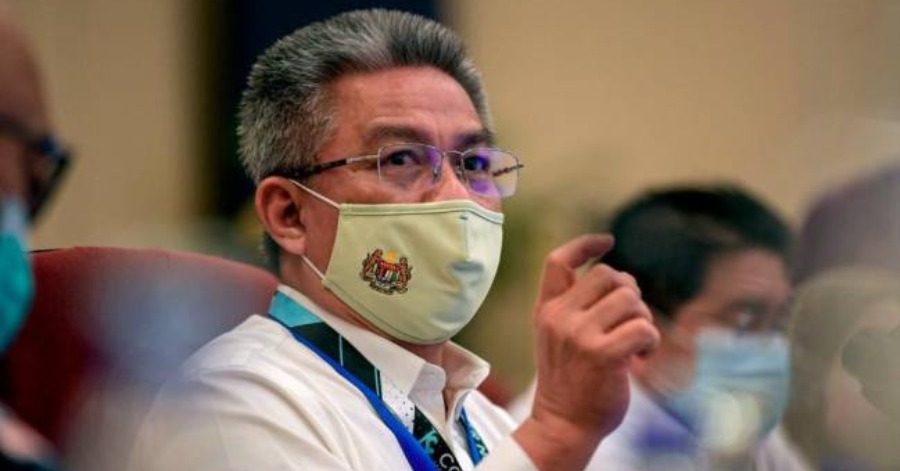 KUALA LUMPUR, Jan 18 — The Ministry of Health (MOH) is always committed to ensuring the quality, safety and effectiveness of vaccines and registered medicines are always guaranteed through the quality product monitoring program and also the pharmacovigilance.
Its Minister Datuk Seri Dr Adham Baba, in a statement today said the ministry would notify the public of the latest developments on the registered vaccines, from time to time.
"Those who experience adverse effects after receiving a vaccine can lodge reports to any healthcare facilities that administer vaccines or submit them to NPRA (the National Pharmaceutical Regulatory Division) through its website at https://npra.gov.my," he said.
He was commenting on a report by the Norwegian Medicines Agency (NMA) on the death cases associated with the Pfizer-BioNTech vaccine in Norway.
Dr Adham said NPRA is seeking detailed information from Pfizer (M) Sdn Bhd as the product registration holder and closely monitoring the development of the issue, including actions taken by other international regulatory bodies such as the European Medicines Agency (EMA).
"Based on the initial report issued by the NMA, the deaths were among the elderly with illnesses and had history of chronic disease.
"Autopsies showed that the recipients (of the vaccine) had suffered fever, nausea and diarrhoea which are normal adverse effects after receiving immunisation and following that vaccination information updates are being carried out to take into account the recipient's age and health condition," he said.
Dr Adham said the COVID-19 vaccine produced by Pfizer-BioNTech, COMIRNATY Concentrate For Dispersion For Injection received conditional registration from the Drug Control Authority (PBKD) on Jan 8, this year.
"The efficacy and safety data for this vaccine was obtained from its third phase clinical trials conducted on 44,000 volunteers, including those aged above 75.
"The trials have shown a 95 per cent success rate of the vaccine in preventing symptomatic COVID-19 infection when it is given in two complete doses within 21 days. Clinical research shows that the adverse effects are tolerable and only temporary," he added.
Sources: BERNAMA