Washington Monument Closed Until Joe Biden's Inauguration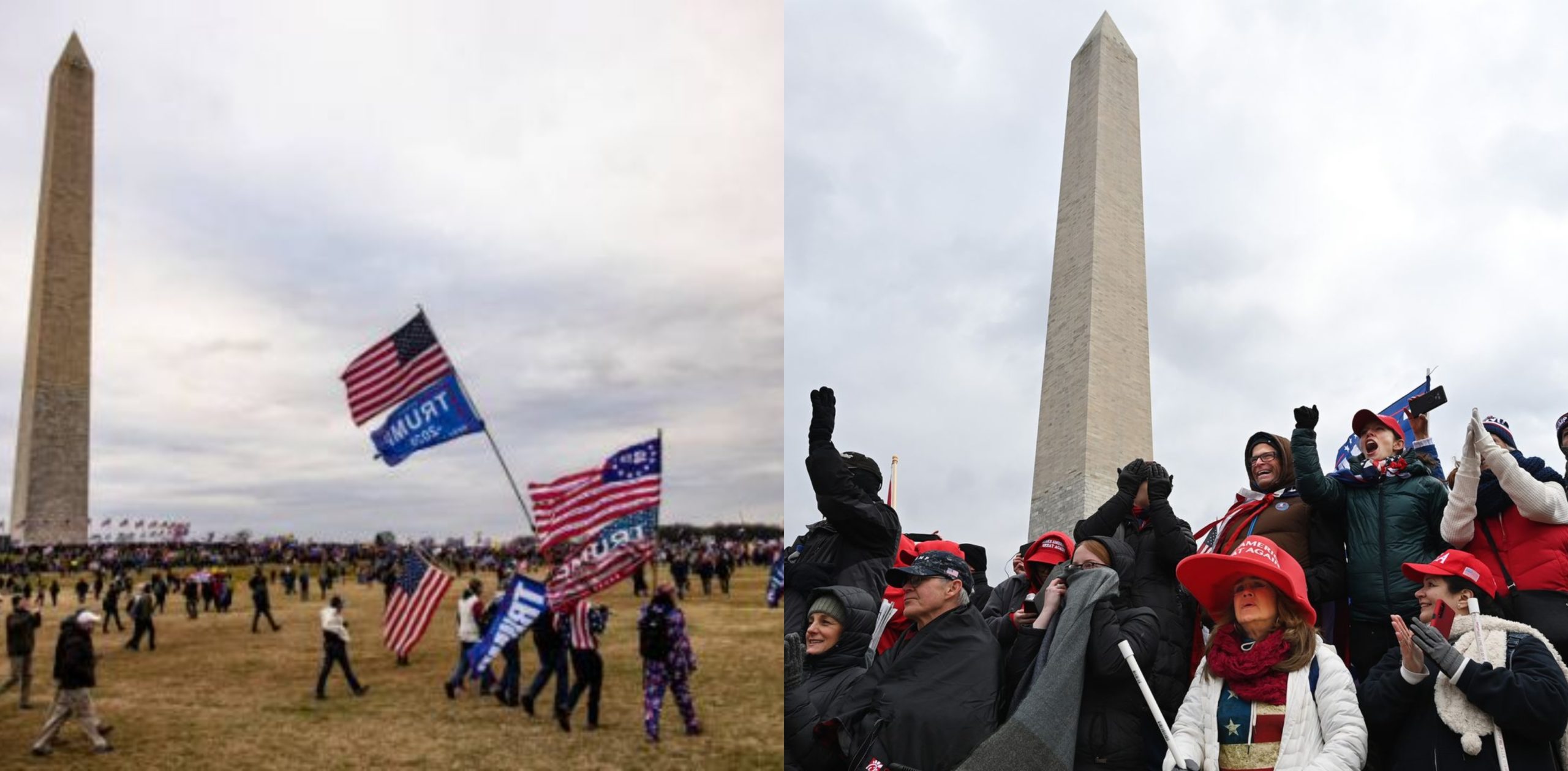 In the wake of riots in the U.S., the Washington Monument will be closed and tours suspended on Monday before President-elect Joe Biden is inaugurated. Capitol this week.
According to a note from Jeffrey P. Reinbold, superintendent of the National Mall and Memorial Parks, the monument will be closed until Jan. 24.
"Groups involved in the January 6, 2021 riots at the US Capitol continue to threaten to disrupt the 59th presidential inauguration on January 20, 2021," Reinbold wrote.
"This includes the set up and execution of inaugural events, which occur in several park areas."
The National Parks Service, which operates the National Mall and Memorial Parks, may also temporarily close roadways, parking lots and restrooms "if conditions warrant, to protect public safety and park resources."
"These temporary closures are based upon a determination, in consultation with the local authorities, that such actions are necessary for the maintenance of public health and safety," Reinbold wrote, noting the closures may be extended.
After a three-year refurbishment project, the Washington Monument reopened in October 2019 to visitors. But like many attractions, when the coronavirus pandemic struck, the 555-foot marble obelisk that honors America's first president was closed; after six months, it reopened Oct. 1.
It was then closed for several days in December, after the coronavirus was tested positive by Interior Secretary David Bernhardt, who led a private tour of the monument.
Usually, hundreds of dignitaries, including former presidents, Supreme Court justices and members of Congress, attend presidential inaugurations and hundreds of thousands of spectators spread out across the National Mall to watch the ceremonies.
The audience was estimated at a record-shattering 1.8 million at Barack Obama's first inauguration.
Biden said he wants people to celebrate his inauguration, but because of the pandemic, several activities were already scheduled to take place.
Source: USA Today
Role of Parents In Online Learning Crucial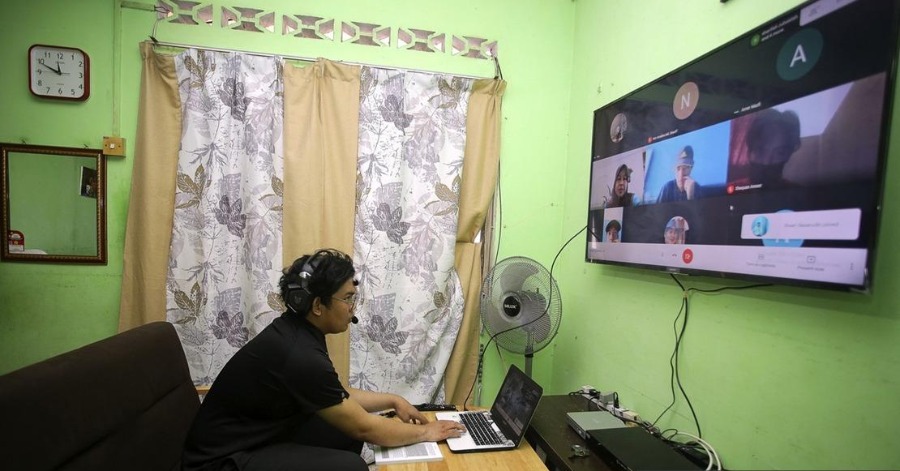 COVID-19 and the Movement Control Order (MCO) have changed the way we socialise, work, shop and study, making us adhere to new ways of doing things termed as the new normal. Education and learning has had a share of this disruption resulting from the MCO.
This October semester, universities across the country would be welcoming students back to campus for physical F2F lectures, while others would be having hybrid lectures. Meanwhile, there are universities which would still carry on with online lectures. Likewise schools would be receiving pupils for STPM, second semester. The remaining pupils would continue with online learning.
So far talks and workshops have been organised on skills for lecturers in managing online teaching and learning. The irony is that less attention has been given to parents and the learning environment of the students who are mostly at their various homes due to the spread of COVID-19 and the Movement Control Order (MCO).
It's therefore time that attention is given to parents in order to raise awareness of their crucial roles in facilitating online learning of their children and, at the same time, playing a motivator role.
Similar to the conventional learning environment, a parent's role and influence on student success is as well important in the online learning environment. Parents serve as a coach for their students, at any age, and support them through their learning process. The same way parents can mentor and encourage students who travel nearby for school, a parent also plays a crucial role in a student's online learning.
The roles parents play in online learning
Online learning is continuously complimented for its ability to reflect individual needs and reflect a conducive environment at a per-person level, especially during pandemic leading to closure of institutions. Online learning can create high achievers given an appropriate environment, especially for younger students, setting a stronger scenario for success.
Students should see their parents as mentors and coaches, knowing that they won't be misleading or overly positive, but constructive and goal-oriented. They need to emphasise the bigger picture and understand how the responsibilities of today point to the larger intention.
Students who see their parent's role as a secondary educator will often become confused or challenged with weighted opinions. A parent who is authoritative in his or her approach to task-oriented actions can also rid a student of his or her independent learning style. Matching the objectives of a parent and a teacher can build hostility or demotivate. Hence, finding the balance of grooming a performer for long-term success as opposed to seeing education as a chore, is critical.
In addition, there are cases where parents fail to have empathy, especially for university students, ordering and assigning them with house chores and disrupting the students' online learning. This adds up to the stress of online learning the students are already experiencing.
Finding the appropriate parent coaching behaviour can vary at different age groups and parents are required to adapt to the changing needs of their growing child in the way they learn and how they respond to learning, especially in an online environment.
Parents set the standard
Parents have the advantage in controlling the online environment since their children stay with them at home. They should be instrumental in setting the pace, building a physical space intended for online learning and continuing to encourage in the absence of a daily face-to-face interaction.
Parents and teachers have different roles. While a teacher or instructor serves as a guiding force in subject matter, a parent knows when to lean in and lean out of their children's experience. They are not meant to serve as the home-schooler in conjunction with online course leaders. Instead, they offer support to the learning structure, and reinforce the goals that can be accomplished in and out of school with education.
Accessibility is important. Online learning affords students their own pace and exploration, and heightened accessibility to their instructors. However, often, a student, especially those at younger ages, can't diagnose issues they are having in the online learning environment. Setting a monitoring schedule or allowing check-ins can keep a parent up to date and knowledgeable of when their input might be necessary.
By designating an area of the home for learning, parents can also keep an eye on progress and learning styles. Noting behaviours, opportunities and barriers allow parents to adapt or adjust the standard as necessary to create the ideal path and learning environment for their children.
Parents live by example
As parents are well aware, children are quick to point out the discrepancy in their behaviour with their parents. Action they say speaks louder than words. This is not different in education.
Positioning education as an incredible accomplishment can reinforce the importance of doing well in school, regardless of their own background. Setting an increased value for education and learning can come through in how a parent dictates online learning time, prioritises needs and the personal attention they can provide.
Educating in an open environment like the home, children can watch behaviours in their parents. If parents push online learners to remain committed and work hard, parents must reflect this in their own behaviour. Children are apt to adopt behaviour they feel beneficial. Setting a similar pace and expectation in whatever a parent's emphasis to a child's learning pattern can build work styles and expectations for a student to follow.
Parents have a direct impact on the education their students receive, especially in an online learning environment. Hence, being a coach and reinforcing values through difficult times where we are experiencing new normal can empower students and ensure positive impact.
Sources: BERNAMA
Temenggor Lake Reopens For Business Friday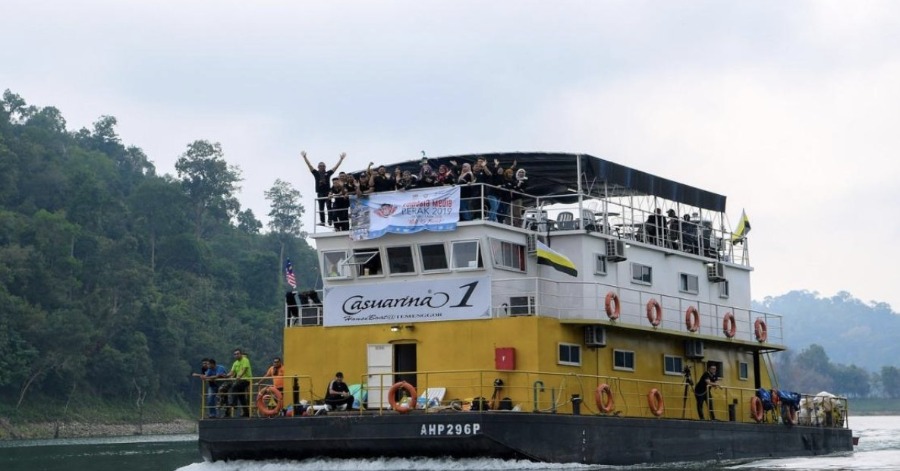 IPOH, Oct 8  — After 19 months of closure due to the COVID-19 pandemic, tourism activities in Temenggor Lake, Gerik, located some 170 kilometres away from here, have finally reopened today.
Tourism Perak Management Berhad, in a statement, said the reopening of the sector would bring a ray of hope to houseboat operators and indirectly help to boost the economy of the local community.
However, it said the relaxation for tourism activities is subject to several conditions that need to be adhered to by houseboat operators, in addition to the standard operating procedures (SOP) stipulated by the National Security Council.
"Among the requirement is that any houseboat operators who wanted to resume operation need to register with the Hulu Perak District and Land Office and the Fisheries Department," the statement read.
It added that disinfection and sanitation works should be carried out three times a day during operation hours, especially at public areas such as surau, restrooms, storeroom and counters, and all quarters are required to observe other SOPs including physical distance and wearing face masks during activities.
According to Tourism Perak Management Berhad, overnight stays in houseboats were also allowed for three days and two nights, provided that the boat is within the area of the Royal Belum State Park.
"The maximum number of passengers in a boat, including the helmsman, should not exceed 50 per cent of the original capacity and only individuals aged 18 to 60 are allowed to participate in the activities," it said.
Meanwhile, it said visitors and tourism product operators who wish to enter the Royal Belum State Park are required to follow the SOP set by the Perak State Parks Corporation including no overnight stays for fishing activities and to only accept visitors from Perak.
"Operators and visitors who have been fully vaccinated are required to present their COVID-19 vaccination certificate and permit application forms.
"The boat passenger capacity is 50 per cent of the original capacity while visits to the Orang Asli villages are not allowed," it said, adding that the SOP was subject to changes announced by the government.
Sources: BERNAMA
Sindumin Assemblyman Yusof Yacob Quits Warisan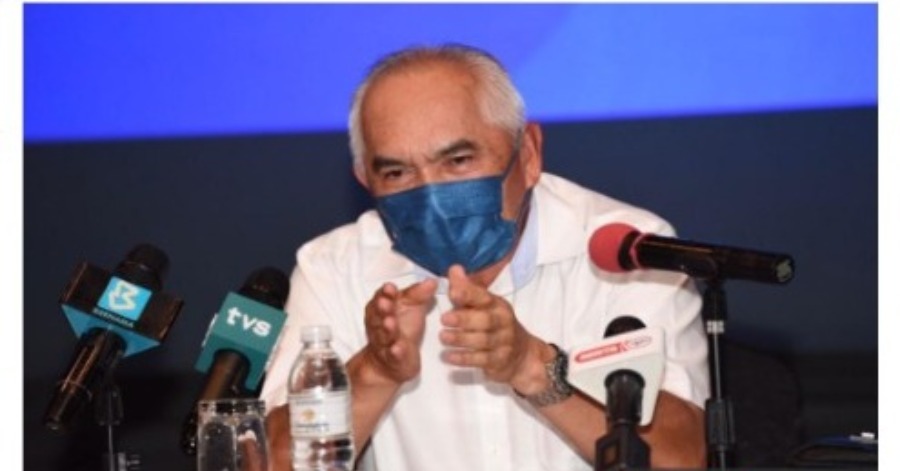 KOTA KINABALU, Oct 8  — Sindumin assemblyman Datuk Dr Yusof Yacob today announced that he has quit Parti Warisan Sabah (Warisan) and is now an independent who will support the Gabungan Rakyat Sabah (GRS)-led state government.
The former Warisan Information Chief said he made such a decision as he wanted to help the people in the Sindumin state constituency and Sipitang district resolve various problems as well as to bring development to the area.
"My action is a personal decision without any pressure and influence from anyone. I want to focus on working for the people I represent and not just talking around in coffee shops without doing anything for them," he told a press conference here.
In the 14th General Election in 2018, Yusof, 66, won the Sindumin state seat with a majority of 760 votes in a three-cornered fight and retained the seat at the 16th Sabah State Election last year with a 424-vote majority in a six-cornered fight.
With the latest development, Warisan now has 20 state seats after Bugaya assemblyman Manis Muka Mohd Darah died in November last year and Sebatik assemblyman Hassan A Gani Pg Amir quit the party last February. Warisan won 23 seats in the state election last year.
Elaborating, Yusof said he had discussed his intention to quit Warisan with party president Datuk Seri Mohd Shafie Apdal and the Semporna Member of Parliament offered no objection.
"We discussed as friends and he has no objection because, in politics, this is just the way it is. I personally do not want to be enemies with anyone, I only want to take care of the people and the state.
"I have no issues with Warisan and I am ready to face any action after this. I will also send an official notification to the State Assembly Speaker (Datuk Kadzim M Yahya)," he said.
Asked about the reaction of the Sipitang Warisan division and Sindumin voters, he said it was up to them to say anything or follow in his footsteps.
Commenting further, Yusof said by being an independent assemblyman, he could work with anyone including politicians as well as government agencies and departments without any restriction.
"I can meet and discuss with the Chief Minister (Datuk Hajiji Noor), state Works Minister (Datuk Seri Bung Moktar Radin), GRS or any parties to resolve my people's problems such as water issues and the Pan Borneo (highway).
"Our people have been struggling for a long time, especially during this COVID-19 pandemic. Therefore, we have to work for them. I only have four years left (as an elected representative), so I want to focus on helping the people," he said.
Sources: BERNAMA