Often Feeling Angry? Follow These 6 Steps By MOH To Overcome It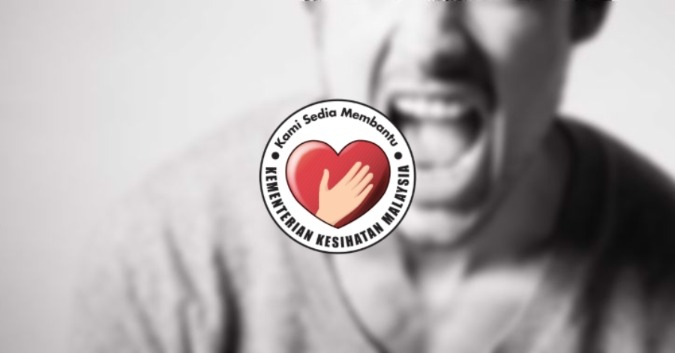 Anger; a completely human emotion. Some might experience it on a day-to-day basis especially during this MCO period. However, unpredictable outbursts could be destructive if not managed well from their roots. It can lead to problems in your work and personal life.
Before it escalates to be something worse, here are some tips for you to control your temper according to the Ministry of Health (MOH).
1. Calm down…inhale and exhale slowly
Sometimes, breathing is all that it takes. And it really is. According to Mayo Clinic, breathing is a relaxation technique and can reduce the activity of stress hormones. It is highly useful during anger because your body is giving signals that it is in crisis. Proper breathing techniques will tell the body that you are fine. This is why breathing control is important.
2. Go somewhere else to control your anger
If you're angry while sitting, you should stand up. If you are angry while standing up, you should move away from the area. The further the better. Traveling to take your mind off the environment or people that are triggering your emotions will help greatly.
Changing the environment will help your mind to gain a new perspective in looking for the source of your anger. Pacing or walking around or even exercising will help you focus your stress hormones elsewhere (plus making yourself healthier). Since we're in MCO, we could focus our energy on activities around the house, playing games, cleaning, or gardening.
3. Identify the cause of your anger
Ask yourself the question; What triggered it? Where does it come from and is it rational? For instance, should you be angry for your parents questioning your whereabouts when they are actually concerned about your well-being?
Identifying and labeling the rationales of your anger is the first step. Everyone is responsible for their own emotions and learn to not always take everything to heart. Acknowledging that you might have the wrong perception might help you put your feelings into perspective and learn the point-of-view of others.
4. Discuss with family members or friends
If you have an issue, then open up to your family and friends. Repressing your feelings will create long-term issues and unpredictable outbursts. Once you identify your triggers, discuss your thoughts with the people around you. A good emotional support system is the best in dealing with mental and emotional issues. Maybe they could help you identify the root of the problem and what you need to do.
5. Get advice from others
Professional help might be the thing you need. A mental health expert might help you work through your anger and identify any underlying issue. Through anger management treatment or behavioral control, you can get your anger in control. Nowadays, you can get professional advice on the internet or through the phone like with Befrienders.
Sometimes, working through the issue alone might be daunting and lonely. Attending support groups could also help with relating to others and makes you feel less awkward in confronting your issue.
6. Get used to forgiving and accepting that human beings also make mistakes
Everyone has different experiences in life. Before we judge anyone, we should try to understand the other's perspective and walk a mile in their shoes. Relive the story as they saw it to gain understanding. This will help you forgive the other person. Holding on to anger for long periods of time is very unhealthy. This would damage yourself in return.
The real strength of a person lies in their ability to forgive and takes a lot of emotional skill. Expanding your empathy to others is among the best way to lessen your anger issues and grow as a more emotionally stable person.
6 cara untuk anda atasi perasaan marah. pic.twitter.com/JHH03143CD

— KKMalaysia🇲🇾 (@KKMPutrajaya) February 9, 2021
Source: MOH, Mayo Clinic, Healthworks
"MySejahtera App Has Been Doing A UI Update…" – Khairy Jamaluddin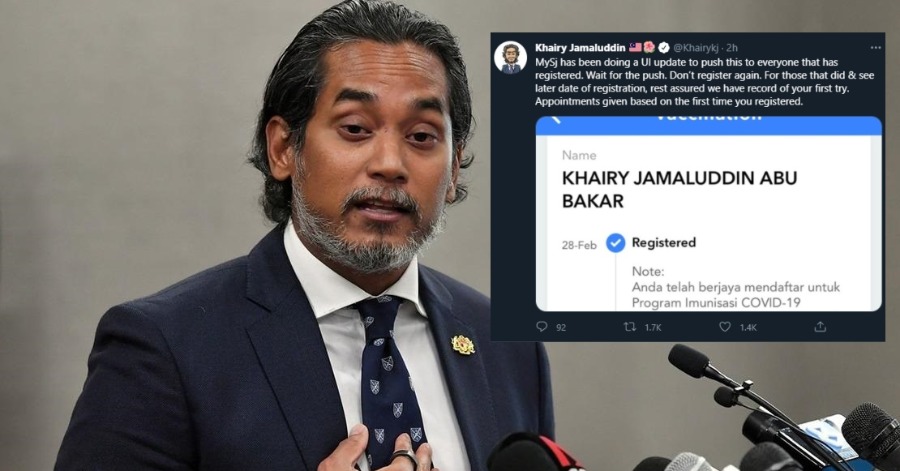 Recently, the MySejahtera App has been doing a UI update for the vaccination of the COVID-19 program. The display for the vaccination is different now to show the simpler flow of the process for everyone that has successfully registered for the vaccine through the MySejahtera App.
According to Khairy Jamaluddin, "This UI update is to push the new display to everyone that has registered".
MySj has been doing a UI update to push this to everyone that has registered. Wait for the push. Don't register again. For those that did & see later date of registration, rest assured we have record of your first try. Appointments given based on the first time you registered. pic.twitter.com/NkBgEW7tUE

— Khairy Jamaluddin 🇲🇾🌺 (@Khairykj) March 4, 2021
For some people, this new display does not show up even though they have registered before. For that problem, Khairy Jamaluddin explained, "Wait for the push. Don't register again". But do not be worried if you have to register again because the first registration has been recorded.
He stated in the tweet, "For those that did and see later date of registration, rests assured we have a record of your first try. Appointments are given based on the first time you registered". The appointment order would not be disturbed as it is given according to the registration done the first time.
Sources: Twitter Khairy Jamaluddin.
Sweden Confirms First Case of Baby Infected With COVID-19 In Womb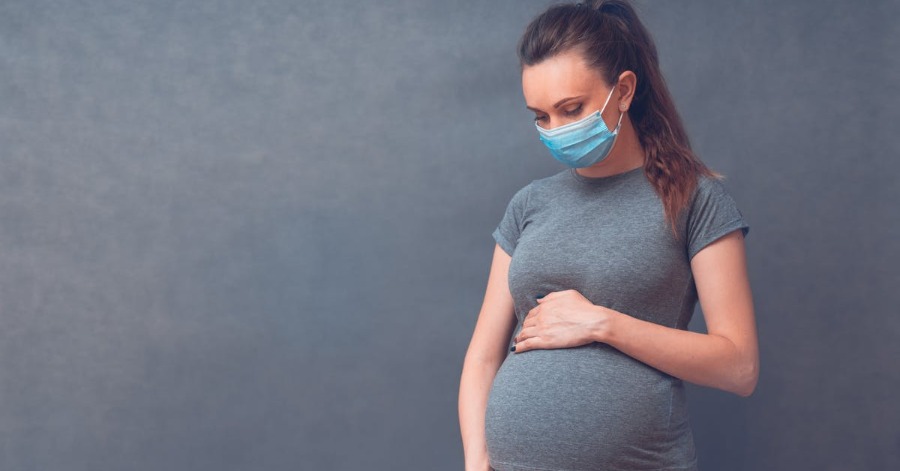 STOCKHOLM, March 4  — A baby, who tested positive for COVID-19 two days after birth, was confirmed infected in the womb, reports Xinhua news agency quoted the Swedish doctors on Wednesday.
This is the first case in Sweden that a baby got infected with COVID-19 during the mother's pregnancy, and subsequent tests showed that the baby surprisingly had developed its own antibodies.
As there are very few cases where babies have been confirmed infected in the womb, the findings have now been published in the scientific journal British Journal of Obstetrics & Gynaecology.
The 27-year-old mother was admitted to the university hospital in Malmo last year after displaying COVID-19 symptoms. She also had abdominal pain and the fetal movements were reduced. The baby showed signs of lack of oxygen and declining heart sound and it was decided to perform an emergency cesarean section.
"We had no reason to believe that the child was infected, but it is routine to test after two days if mother has COVID-19. We were surprised when we got the test result, as the child was otherwise fine," Philip Tannenberg, a doctor in paediatrics, said in a press release.
Subsequent tests proved the baby was infected in the womb, said another doctor at the hospital, Mehreen Zaigham.
"We studied the placenta under a microscope and could observe viral protein in all the areas of the placenta that were most affected. We also noticed that the placenta was infected on both the baby's and the mother's side," Zaigham said.
"Until two weeks before the mother fell ill, the fetus' growth was normal and routine check-ups did not show any infection. Therefore, we see a clear connection between the infection and the effect on the placenta."
Zaigham said the case proved that the placenta can be affected even if the mother has only a mild infection. "It may be that we need to rethink the monitoring of pregnant women who have COVID-19 and consider them a clearer risk group than we do today."
This echoes a recommendation that the Swedish National Board of Health and Welfare issued last week: Pregnant women who are infected in week 22 or later should be considered as belonging to a risk group, as they risk giving birth prematurely.
The case also revealed other valuable information, as other tests showed the baby had developed its own antibodies, Tannenberg said.
"During the first year, children are usually dependent on antibodies from the mother, but here we were able to show that the child formed its own antibodies against the virus."
Source: BERNAMA
Texas Governor Greg Abbott Ends Mask Mandate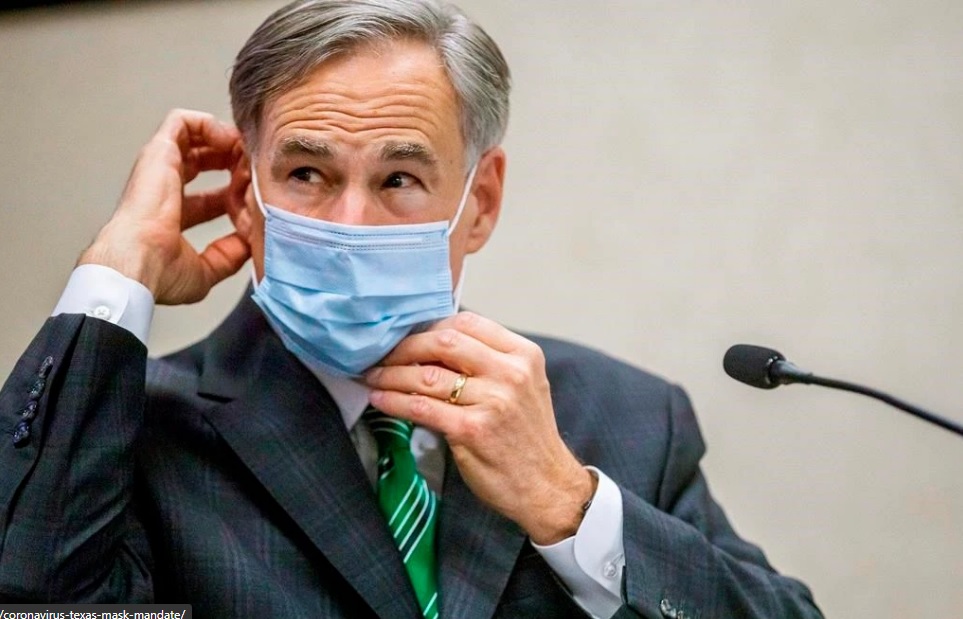 The largest state in the USA is to end its mask mandate, effective on March 10. "It is now time to open Texas 100%," the Republican said on Tuesday.
President Joe Biden has made it clear coronavirus restrictions are still necessary.
Similar rules were lifted in other states, including Michigan, Louisiana, and Mississippi. The undergoing vaccination program has boosted confidence for pre-pandemic lives in those states.
Yet the decisions put the main administration and senior health officials at odds with the Lone Star state and its companions who have reacted with dismay over the decision.
The director of the US Centres for Disease Control and Prevention (CDC) warned of a "potential fourth surge of cases" if the country lapsed into complacency. Covid-19 data shows that, while infections and deaths have declined, they are still at high levels relative to other countries.
The new executive order lifts all mask requirements and forbids local authorities from penalizing residents who do not wear a face covering.
"Too many Texans have been side-lined from employment opportunities," Mr. Abbott said in a speech at the Chamber of Commerce in the city of Lubbock. "Too many small business owners have struggled to pay their bills. This must end."
He is confident with the improved treatment and vaccinations, it is now in a "far better position".
He said that with increased vaccinations and improved treatment for Covid-19, the state was "in a far better position now". Texas has recorded more than 43,000 Covid-19 deaths making it the third-highest state toll in the country.
Political
The Republican leadership favored former President Donald Trump's relatively relaxed approach to imposing restrictions. But the approach created tension with other cities leaning toward Democrats.
To the states, it was more political. It was the choice between disease control and the economy, mask requirements and personal liberties. And from the outsiders' perspective, many parties are taking advantage of this situation through the clash of ideologies.
With a year of quarantine did not bring much change, Governor Abbott decides not to follow the science. Despite warnings from health experts, the governor switches his focus to reviving the economic state.
President Biden – in contrast with his predecessor Mr. Trump – has made fighting the virus a priority for his administration.
On Tuesday, Mr. Biden said he was upbeat about the vaccination program. However, he urged Americans to remain vigilant in wearing masks and observing social distancing.