A Crocheted Bernie Sanders Doll Sold At $40,000 In An Online Auction For Charity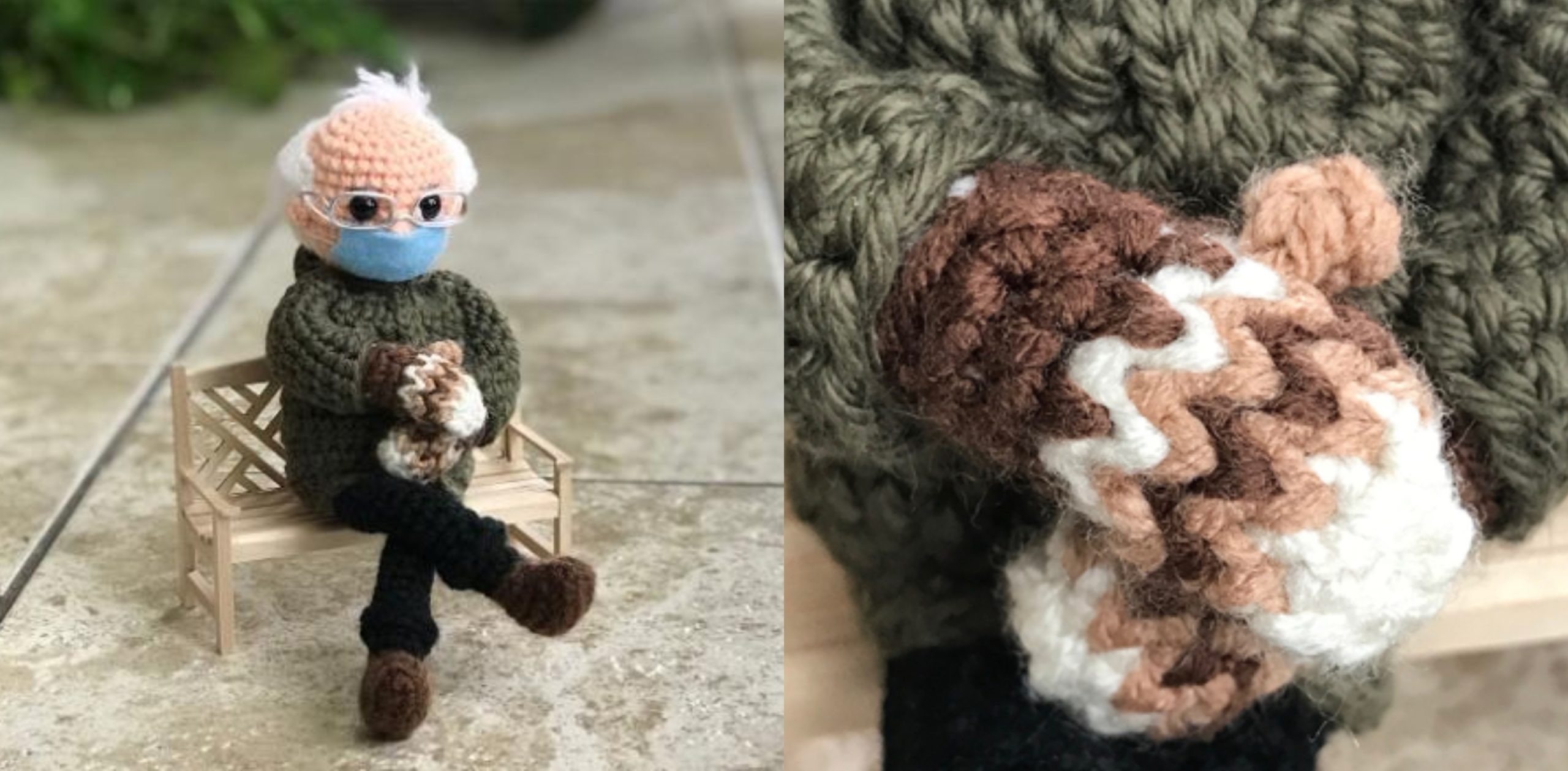 A handmade crocheted doll inspired by Sen's viral inauguration meme. When it was sold at an online auction Tuesday, Bernie Sanders raised more than $40,000 for Meals on Wheels America.
The doll's owner, Tobey King, put it up for sale on eBay, offering the charity 100 percent of the profits.
"I was talking with another crafter friend who told me Bernie had just sold some hoodies and donated all the proceeds to Meals on Wheels Vermont, and I knew that that is what I wanted to do with the doll I made," said King, owner of Tobey Time Crochet.
"With the attention, it was getting I was hopeful Meals on Wheels would get a good donation."
The starting bid for Saturday's handmade doll was just 99 cents, but the item had 167 bids by Tuesday with a winning bid of $20,300. In a statement, an eBay spokesperson told CNN that King's decision to donate the proceeds "inspired" it and that the company would match the winning offer to "help support even more people in need."
That means more than $40,000 is the total earned from the auction.
The Sanders campaign store began selling sweatshirts last week with the picture that inspired the endless memes, and all the proceeds go to Meals on Wheels programs in Vermont, Sanders' home state.
"Amid the pandemic, the demand for Meals on Wheels has skyrocketed as more vulnerable older adults find themselves homebound and in need of this vital lifeline," said Young in a statement earlier this week. "The awareness for our cause is needed now more than ever, and on behalf of the entire nationwide network, we greatly appreciate the support."
Much like the Sanders meme, when she posted pictures of her creation on social media, King's concept and images of her handmade doll went viral last week. She told CNN it took her seven hours to crochet the 9-inch doll that was designed to sit down, and it included a small wooden bench.
As he ran for president in 2020, King, from Corpus Christi, Texas, patterned it off a previous doll she made of Sanders. This time, along with a blue felt facial mask, she added the now-famous brown and white knit mittens.
According to her website, the mother of two began crocheting when she quit her job to be a stay-at-home mom. Before deciding to try her hand at making a doll for her daughter, she began making scarves and dresses. Since then, King has created dolls influenced by popular people, from the singer Selena to the cast of "The Golden Girls."
Source: CNN
(Video) Raya Songs Keep On Playing, 3 Interesting Facts That You Might Not Know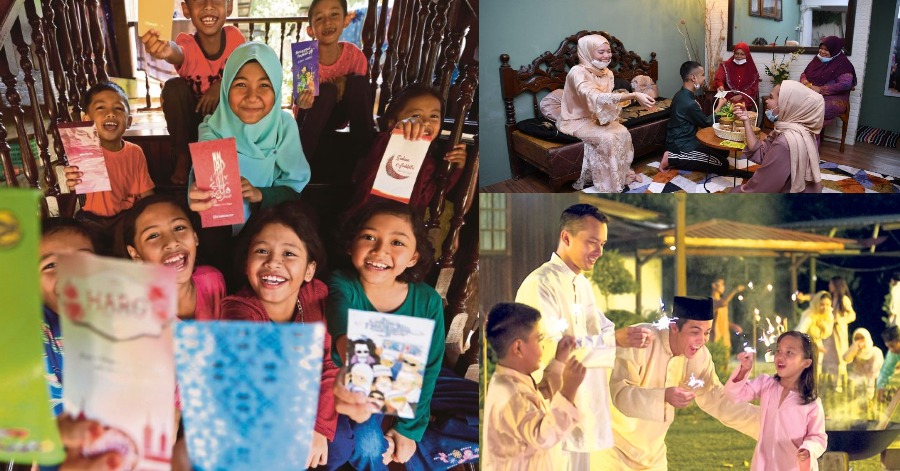 When the Hari Raya Aidilfitri celebration is getting near, there must be a lot of Raya songs that will get played on the radio. It actually does not matter if it is old songs or even new songs. However, despite the beauty of the songs that you know, there are interesting facts behind them that many people might not know about.
All of these facts might be shocking and also mind-blowing for some people who might just be heard about it the first time. These are 3 interesting facts that you might not know about Raya songs.
1) This Song Is The First Raya Song In Malaysia
Published in the year of 1936, the song got titled 'Selamat Hari Raya' and it was sung by Allahyarmah Aminah Nani, an aristocratic singer also known as Miss Aminah is said to be the first Hari Raya song ever recorded in the region.
2) The 'Balik Kampung' Song Was Originally Not A Raya Song
The Raya song titled 'Balik Kampung' by the late Sudirman was actually not recorded for Raya because according to the study, each song of this singer has its own theme. 'Balik Kampung' is intended for graduates who are excited to return to the village and the song is also chosen as a Raya song because the harmony is able to cheer up the festive atmosphere.
3) 'Selamat' Hari Raya' Song Actually Aims To Start A Strike
This Ahmad Jais song was actually created by the late P. Ramlee and also Jamil Sulong in 1957 to support the struggle of the film workers who went on strike on Hari Raya that year. In March and April 1957, employees of the Shaw Brothers' MFP (Malay Film Productions) film studio went on strike to demand more reasonable wages. Their strike lasted until Hari Raya which fell on May 1, 1957. One of the activities carried out by PERSAMA is to organize a charity concert to raise funds to help the struggle of workers who are on strike. In conjunction with Hari Raya that year, P. Ramlee and Jamil Sulong composed a new Raya song to be sung during the charity concert and only took 10 minutes to write the lyrics of the song.
Sources: YouTube dezydizzy, YouTube matwe5353, YouTube vil irik
Shop Review: 'Big Fish Small Fish' Where You Got Served Variety Of Delicious Fish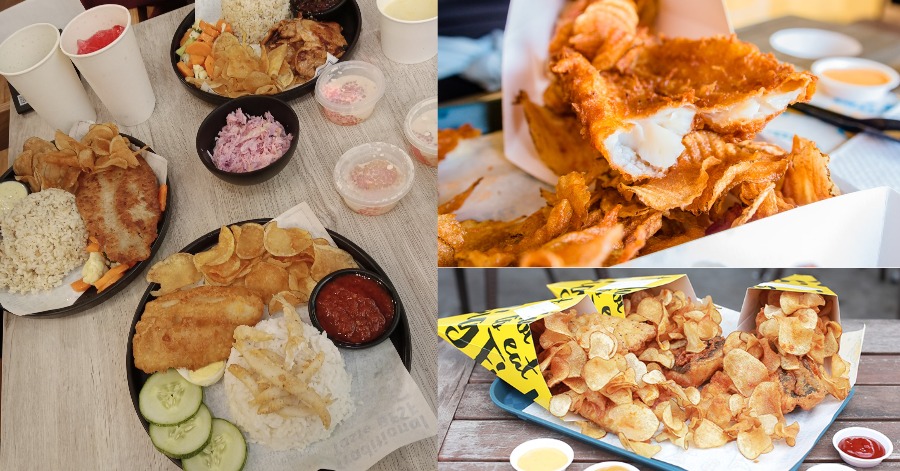 Big Fish Small Fish is a particular restaurant that offers a variety of fish in their menu. It offers the best Fish and Crisps meal. Fish fillet are battered and served with freshly sliced potato crisps or premium skin-on fries. You can choose anything from a typical Dory to premium choices like Hoki, Salmon, Halibut and Haddock. This eatery offers one of the most value-for-money fish and chips.
One unique feature for this particular eatery is that they have a counter where you can help yourself to all the sauces available, including cheese, salted egg, and spicy sauces. Disposable gloves and paper table covers are also provided to keep your hands clean.
Their menu has gone beyond their signature Fish & Crisps, offering everything from Classic Fish & Chips to special Kids' Meals that make dining out with your little ones a breeze. Their limited-time Chef's Creation menu even includes poached and baked options. For their Fish & Crisps, you can choose between 6 different types of fish, but don't worry if you're unsure. The menu has a useful infographic describing the texture and taste.
The Classic Fish & Chips are served with a lemon wedge, homestyle Tartar Sauce, and 2 free sides. The haddock was lean and firm, yet fell apart smoothly. The sweetness of the fish went really well with the sweet and tangy Tartar Sauce and of course, you can drizzle lemon juice over the fillet if you like it a bit more sour. What really stood out was the batter it was super crispy. The batter was golden-brown with a satisfying crunch and crispiness.
Sources: Facebook Big Fish Small Fish, Big Fish Small Fish.
Mao Mao: A Feline Professional Car Model That Earns More Than Most Humans
A cat in China is a professional cat model and earns between 5,000 yuan (RM3,183) to 10,000 yuan (RM6,366) per appearance. Mao Mao is a two-year-old British Shorthair from Chongqing, China.
Her rise to stardom was actually an accident. Zheng, her owner put the feline on one of the cars he was promoting in an auto show. This immediately drew a crowd of people who are excited to snap a photo of the cute kitty. That meant more exposure for the car brands. Since then, Zheng started promoting Mao Mao as a cat model to car brands looking for extra attention. Nowadays, the cat is a household name at auto shows and routinely lands a few appearances per month.
Like the human equivalent of the job, it's all about looking cute and attracting attention. Mao Mao is a natural. With her pouty face, nonchalant attitude along with the costumes, Mao Mao is irresistible. While most cats are shy, Mao Mao loves attention.
Animal lovers have no worries about her welfare as the owner loves her very much. Zheng only accepts three or four events per month, which still adds up to a pretty penny. Zheng makes sure to reward his pet for her "effort", buying her only the most expensive cat food and pampering her like the star that she is.
Source: Oddity Central