Be Careful! These 10 Unhealthy Lifestyle Practices Could Risk Your Kidney – MOH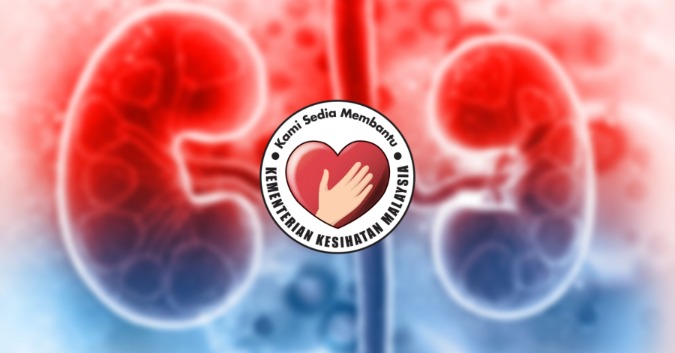 Did you know? About 15% of the people in this country suffer from chronic kidney disease at various levels. Most of them are not aware of the disease because there are no symptoms at an early stage. Unhealthy lifestyle practices are among the causes of kidney damage.
That is why many people have to be aware of some of their daily activities that could give negative consequences on their kidneys.
Kira-kira 15% rakyat negara ini menghidap penyakit buah pinggang kronik pelbagai peringkat.

Sebahagian besar mereka ini tidak sedar menghidap penyakit ini kerana tiada gejala di peringkat awal.

Amalan gaya hidup tidak sihat antara punca kerosakkan buah pinggang. @rafidah72 pic.twitter.com/ZJo601mTVR

— KKMalaysia🇲🇾 (@KKMPutrajaya) February 22, 2021
These are 10 daily activities that could put your kidney at risk:
1) Drink Less Water
Dehydration can cause a build-up of wastes and acids in the body, and it can clog the kidneys with muscle proteins that are called myoglobin. All these things can hurt the kidneys.
2) Excessive Intake Of Salt 
A high salt diet will alter this sodium balance, causing the kidneys to have reduced function and remove less water resulting in higher blood pressure. This puts a strain on the kidneys and can lead to kidney disease.
3) Excessive Intake Of Sugar
Once the blood sugar level gets high, the kidneys start to spill sugar into the urine. The higher the blood sugar, the more sugar comes out in the urine. If your kidneys are normal, this usually isn't a problem, but if you have diabetes, too much sugar can cause kidney damage.
4) Holding Your Urine
Holding your urine for extremely long periods of time can also cause urinary tract infections due to bacteria build-up. In addition, it can increase your risk of kidney disease.
5) Lack Of Vitamin And Mineral In Daily Diet
Lack of vitamins and also minerals in your daily intake of food could lead to kidney failure because it does not get enough nutrition that it was supposed to get every day.
6) Excessive Caffeine Intake
Caffeine causes a short but sudden increase in blood pressure. Research has not shown that drinking 3-4 cups of coffee a day increases the risk of kidney disease or increases the rate of decline of kidney function.
7) Excessive Protein Intake From Animal Sources
High dietary protein intake can cause intraglomerular hypertension, which may result in kidney hyperfiltration.
8) Abusive Usage Of Pain-Killer
Many analgesics should not be used if there is decreased kidney function because they reduce the blood flow to the kidney. Also, long-term use with higher doses may harm normal kidneys.
9) Lack Of Sleep
Kidney function is actually regulated by the sleep-wake cycle. It helps coordinate the kidneys' workload over 24 hours. Nocturnal patterns can affect chronic kidney disease and that people who sleep less usually have faster kidney function decline.
10) Excessive Alcohol Consumption
Alcohol causes changes in the function of the kidneys and makes them less able to filter the blood. When alcohol dehydrates the body, the drying effect can affect the normal function of cells and organs, including the kidneys.
Sources: Twitter MOH
Two Individuals Infected With Nigerian Covid-19 Variant In Malaysia Discovered – MOH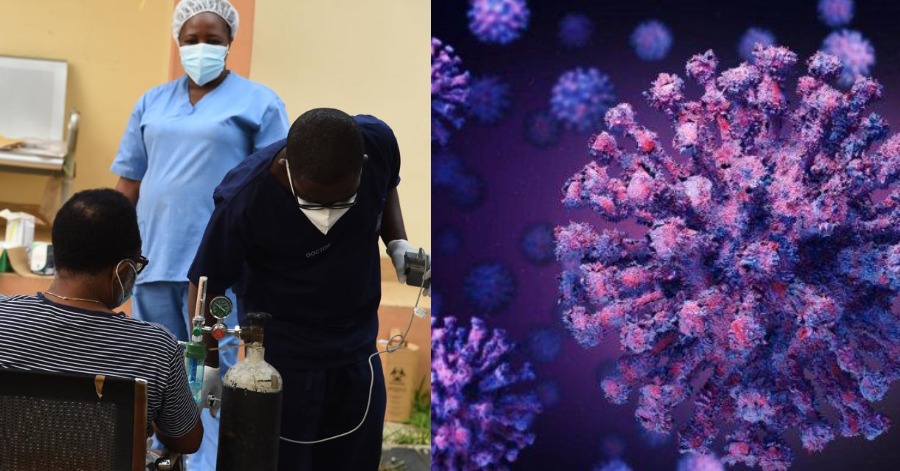 Recently, the Ministry Of Health Malaysia (MOH) has discovered the first two cases of individuals that got infected with the Nigerian Variant of SARS-CoV-2 or also known as B1.525 in this country. The detected cases are actually from two foreigners who just arrived in Malaysia from Dubai, United Arab Emirates. Both of them were found to be tested Covid-19 positive through the RT PCR Covid-19 swab test.
For a better recognition, The Institute for Medical Research (IMR) then performed a full genome sequencing as it takes into account both of the foreigner's travel history. The Nigerian COVID-19 variant was first detected in the UK and also Nigeria in the month of December 2020.
KKM telah menemui dua kes pertama individu yang dijangkiti Varian Nigeria SARS-CoV-2, yang juga dikenali sebagai B1.525, di Malaysia – @DGHisham

— KKMalaysia🇲🇾 (@KKMPutrajaya) March 5, 2021
MOH also stated that these discovered Nigerian variants can cause an increase in the likelihood as well as a possible decrease in the immune response. Worry not because MOH reassured that IMR and CPRC will continue to monitor the development of the virus mutation and to inform the public from time to time.
Other than that, they also reminded that even though the national immunization program is going smoothly, public health actions are still required as herd immunity has still not been achieved yet.
Sources: Twitter MOH
UK To Fast-Track Modified Coronavirus Vaccines To Fight New Variants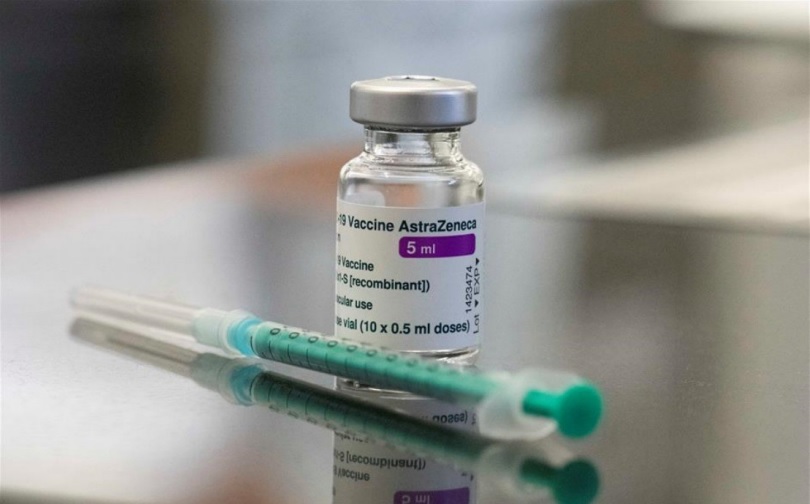 LONDON, March 5 – Future vaccines that have been tweaked to deal with new coronavirus variants will be fast-tracked for authorisation, Britain's medicines and health care regulator announced Thursday, reported Xinhua news agency.
"We have a clear goal that future vaccine modifications that respond to new variants of coronavirus can be made in the shortest possible time without compromising safety, quality or effectiveness," June Raine, chief executive of the Medicines and Healthcare products Regulatory Agency (MHRA), said in a statement.
According to the new guidance, the three-phase safety trials required for the original coronavirus vaccines won't be needed but manufacturers must provide robust evidence that the modified vaccine triggers an immune response.
Christian Schneider, chief scientific officer at the MHRA, said: "The public should be confident that no vaccine would be approved unless the expected high standards of safety, quality and effectiveness are met."
Currently, both the Oxford-AstraZeneca and Pfizer-BioNTech vaccines have reportedly shown to be effective against the variant that first emerged in Britain late last year.
However, experts have raised concerns over the efficacy of current vaccines in the variants rst found in South Africa and Brazil, which have both been detected in Britain.
Six cases of P1 variant related to Brazil have been found in Britain, including three in England and three in Scotland.
More than 20.7 million people in Britain have been given the first jab of the coronavirus vaccine, according to the latest official figures.
At present, England is under the third national lockdown since the outbreak of the pandemic in the country. Similar restriction measures are also in place in Scotland, Wales and Northern Ireland.
On Feb 22, British Prime Minister Boris Johnson announced his long-anticipated "roadmap" exiting the lockdown. Schools in England will reopen from Monday next week as the first part of the four-step plan, which Johnson said was designed to be "cautious but irreversible".
To bring life back to normal, countries such as Britain, China, Germany, Russia and the United States have been racing against time to roll out coronavirus vaccines.
Source: BERNAMA
"MySejahtera App Has Been Doing A UI Update…" – Khairy Jamaluddin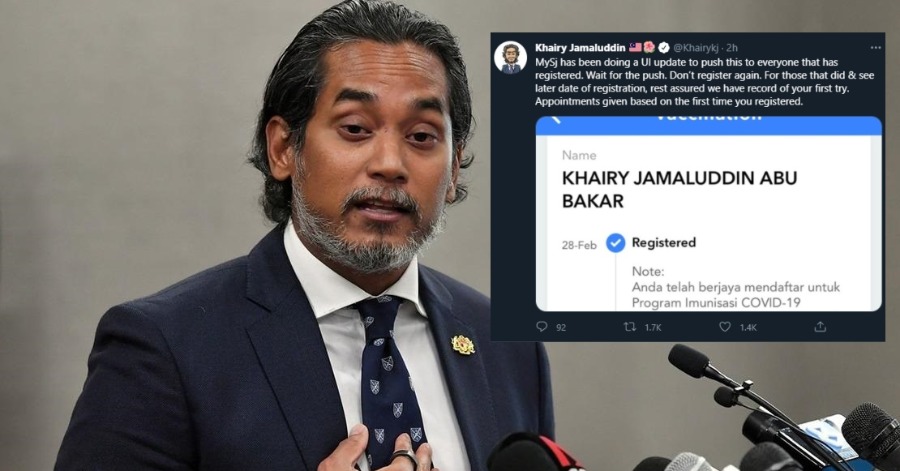 Recently, the MySejahtera App has been doing a UI update for the vaccination of the COVID-19 program. The display for the vaccination is different now to show the simpler flow of the process for everyone that has successfully registered for the vaccine through the MySejahtera App.
According to Khairy Jamaluddin, "This UI update is to push the new display to everyone that has registered".
MySj has been doing a UI update to push this to everyone that has registered. Wait for the push. Don't register again. For those that did & see later date of registration, rest assured we have record of your first try. Appointments given based on the first time you registered. pic.twitter.com/NkBgEW7tUE

— Khairy Jamaluddin 🇲🇾🌺 (@Khairykj) March 4, 2021
For some people, this new display does not show up even though they have registered before. For that problem, Khairy Jamaluddin explained, "Wait for the push. Don't register again". But do not be worried if you have to register again because the first registration has been recorded.
He stated in the tweet, "For those that did and see later date of registration, rests assured we have a record of your first try. Appointments are given based on the first time you registered". The appointment order would not be disturbed as it is given according to the registration done the first time.
Sources: Twitter Khairy Jamaluddin.