Feature: Palestinian Woman In Gaza Shares Donated Money By Cooking Food For Hungry Neighbours
GAZA, Feb 26 – Samira Abu Amra, a Palestinian woman from al-Zaitoun neighbourhood in the east of Gaza city, cooks a massive amount of food twice a week for the neighbouring families in need.
She came up with the idea after a benefactor from Kuwait donated her some money that she decided to share with neighbours by providing them with free food, according to Xinhua News Agency.
"The people here rarely eat meat because they cannot afford it, so I am trying to pamper them with delicious meals," the 48-year-old woman said, while holding a large spoon and stirring a potato soup.
Gaza is home to thousands of needy families that lack the basic necessities of life such as food, clothing and housing.
On Mondays and Thursdays, dozens of children queue in front of Amra's house to enjoy her dishes.
Mohammed Ahmed, 12, gave an ear-to-ear grin when it was his turn to get the ration for his 10-member family.
"My father does not work and we do not have money to buy meat," the boy told Xinhua.
"We live in a forgotten area. No one remembers us here. Only Samira does. She is a poor woman and knows our feelings," Ahmed said.
"I feel happy when I see the smiles on the children's faces when they take their food," Amra said, adding she knew "how it hurts when you cannot find food."
As one of the most densely populated areas in the world, the Gaza Strip has been under a tight Israeli blockade since the summer of 2007, when Hamas forcibly seized the Palestinian coastal enclave from the forces loyal to the Palestinian Authority.
The 2007 crisis also further severed Gaza's access to humanitarian assistance. In September 2020, the UN Special Rapporteur on the situation of human rights in Palestinian Territory commented that Gaza was on the brink of being unliveable.
Amani Sayed, a mother in her 30s, expressed her happiness that she was able to feed her children with Amra's assistance.
"It is not easy to see your children (hungry) without food, but what can we do amid these unprecedented economic crises?" she lamented.
Sayed said her husband lost his job a year ago when the coronavirus started to spread in Gaza and the Hama authorities imposed lockdown on the enclave.
"In the past, my husband and I were able to keep our children aoat, but now everything has changed and the situation has deteriorated," she told Xinhua.
According to official Palestinian statistics and the World Bank, the unemployment rate in Gaza, which had reached 46 percent in early 2020, is among the highest in the world.
In addition, the poverty rate and the extreme poverty rate in Gaza have risen to 53 percent and 33.8 percent respectively, according to the latest statistics issued by the Palestinian Central Bureau of Statistics.
Source: BERNAMA
Separated Since Babies, This Identical Twins Finally Reunite After 36 Years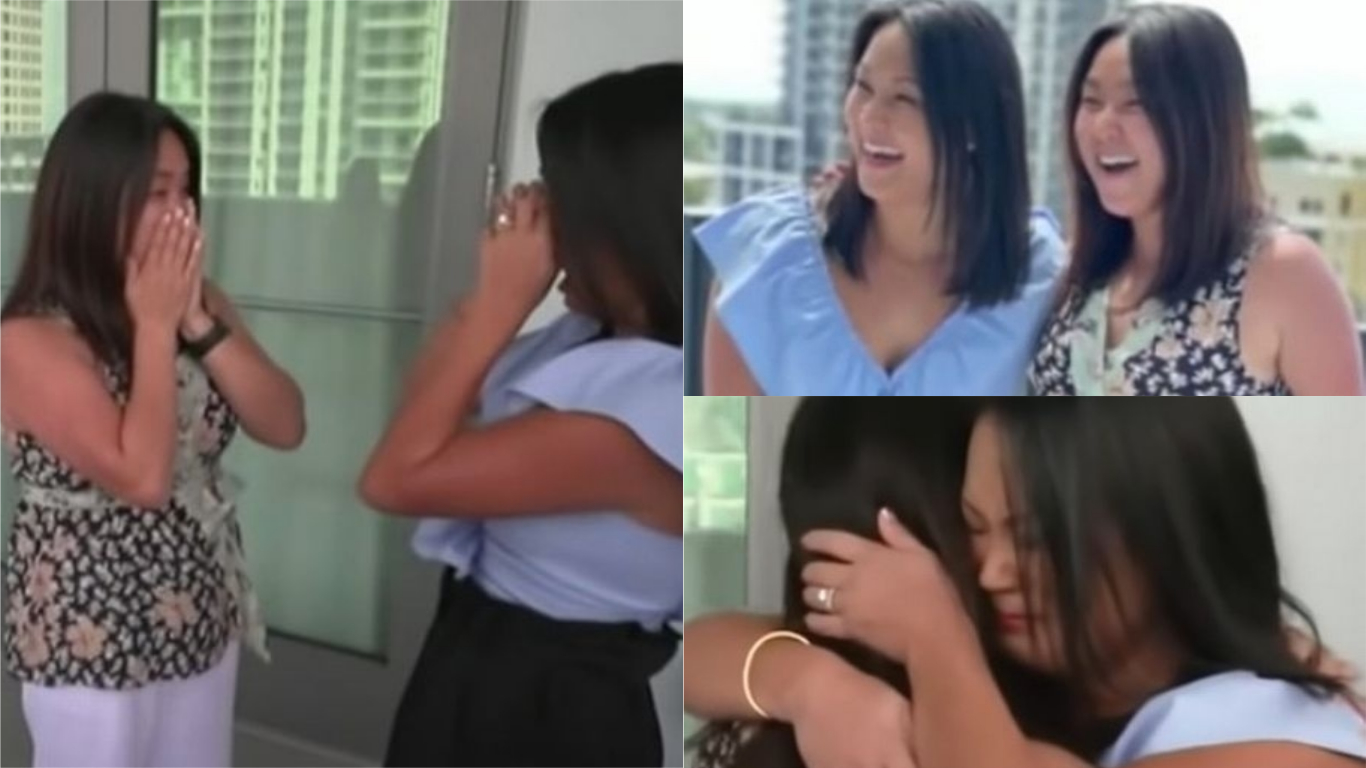 Identical twins Molly Sinert and Emily Bushnell were separated at birth in South Korea and adopted by different families. Molly went on living in Florida while Emily in Pennsylvania. The siblings spent most of their lives totally unaware of each other's existence and little information about their birth family.
But everything changes after Emily's 11-year-old daughter, Isabel wanted to make a DNA test to explore her heritage.
Isabel said, "I wanted to do the DNA test because she was adopted. I wanted to find out if I had more family on her side."
Meanwhile in Florida, Molly also decided she wanted to take a DNA test to find out more about her mother's history. The database confirmed her relations with Emily.
"(The results said:) 'You share 49.96% DNA with this person. We predict that she's your daughter'. This is obviously not right because I've never gone into labor, I don't have children."
Shortly after, she figured out that she must be her sister. They contacted each other but decided not to have a video call until they met in person.
Even though Emily didn't feel comfortable taking the test, but finding out about her twin makes everything so clear.
"Although I have family who loves me and has been wonderful, there was always a feeling of disconnection. Finding out that I had an identical twin sister just made everything so clear. It all makes sense."
As the twins got to know each other, they discovered more and more similarities between themselves.
Emily added: "Our senior prom picture…we were both wearing a beaded dress with a strapless style and our hair was exactly the same.
Emily concluded by describing the reunion as 'the happiest moment of her life'.
Source: Daily Star
'Sinomacrops Bondei', The Newest Species of Pterosaur Found In China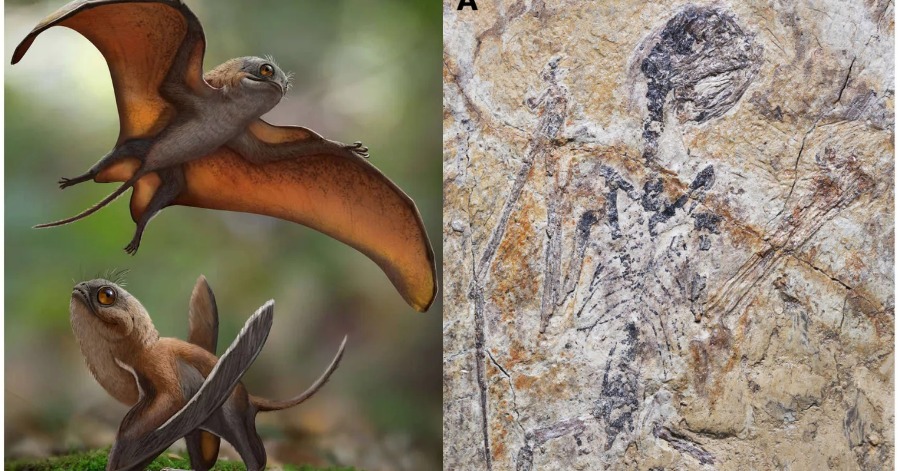 Paleontologists in China have discovered the fossil skeleton of Sinomacrops bondei, a new species of pterosaur. Scientists, mostly from China and Japan, found the fossil skeleton of the ruined creature in a rock preserved in China's Hubei Province and realized that it was a new species of pterosaur.
The name Sinomacrops bondei is taken from the Greek word for Chinese which is Sino, combined with the words for large, macro, and eyes.
The researchers chose Bondei in honor of paleontologist Niels Bonde, for his many scholarly contributions and for being an inspiration to us.
Using x-ray imaging, the team was able to reconstruct the long-extinct pterosaur and illustrations were made to show how it looks like.
"Despite being crushed to the point of obliterating many details, the specimen is rather complete and provides new information for the group," wrote the researchers on their reports.
The illustration made depicts the creature that looks like a flying squirrel but instead of a rodent's body, its shaft looks more like a salamander with large membrane wings protruding from each side. This new species also has gaping eyes, a wide smile, and a small tail between a pair of legs.
Sinomacrops bondei are also likely to be hairy but not with hair or feathers. Scientists argue that it is covered by tufted 'pycnofibers', a completely different shape of the cover and evolving independently.
A paleontologist from Baylor University in Texas, Megan Jacobs who was not involved with the research, said the findings are interesting because pterosaur fossils are so rare because their thin, hollow bones cannot be preserved like other creatures.
"It's very round with large, forward-facing eyes. Most pterosaurs of this period have elongated snouts full of little teeth.
"Finding these early pterosaurs really gives us an insight into how they started to adapt and alter aspects of their skeletons," said Jacobs.
Source: 9Gag, New York Post
Government Amends National Trust Fund Act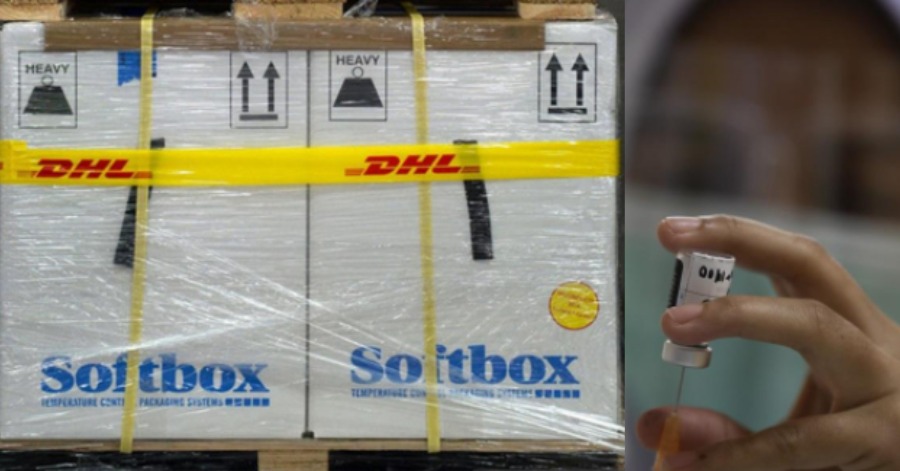 KUALA LUMPUR, April 21  — The government has approved amendments to the National Trust Fund (KWAN) Act 1988 (Act 339), which allows funds from KWAN to be used for the procurement of vaccines and any expenditure incurred in relation to the vaccines.
This is based on the Emergency (National Trust Fund) (Amendment) Ordinance 2021, which comes into operation today, through the Federal Government Gazette published by the Attorney General's Chambers today.
The ordinance, amended in Section 6, was promulgated by the Yang di-Pertuan Agong, Al-Sultan Abdullah Ri'ayatuddin Al-Mustafa Billah Shah, on April 14 pursuant to Clause (2B) of Article 150 of the Federal Constitution.
The Yang di-Pertuan Agong is satisfied that immediate action is required to amend the National Trust Fund Act 1988.
The new subsection states that "the procurement of vaccines and any expenditure incurred in relation to the vaccines for an epidemic of any infectious disease as specified under the Prevention and Control of Infectious Diseases Act 1988 (Act 342)".
On Jan 12, Istana Negara, in a statement, announced that the Yang di-Pertuan Agong consented to the Proclamation of Emergency to be implemented nationwide until Aug 1, as a proactive measure to curb the spread of COVID-19 in the country.
Sources: BERNAMA