Holistic Mechanism Needed To Prepare Sabah For Virtual Learning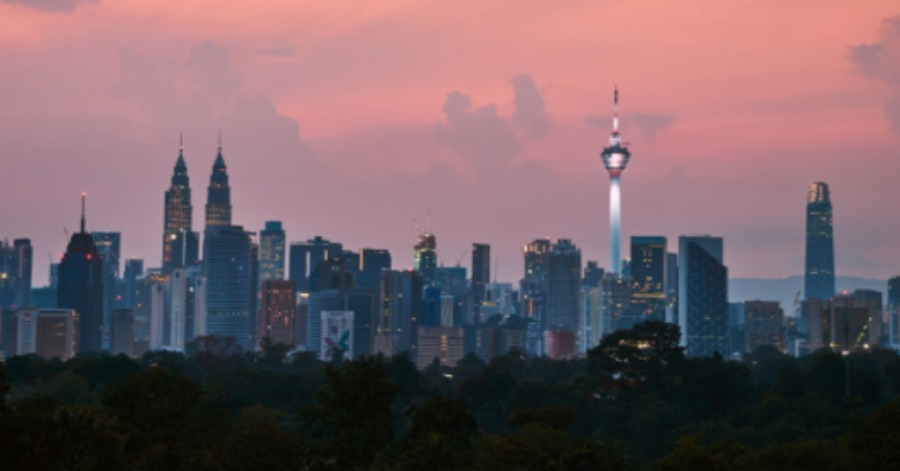 KOTA KINABALU, Feb 25– Schools nationwide are set to reopen in stages starting from March 1 although Malaysia is still reporting four-digit new COVID-19 cases every day.
However, the resumption of face-to-face teaching and learning sessions does not mean that teachers, students and parents can bid goodbye to online classes.
Like it or not, coupled with the unpredictable COVID-19 situation and other unexpected eventualities in the future, virtual learning is here to stay and educators and students have no choice but to master the workings of digital education for their own good.
As has been widely reported, Sabah's education sector faced immense pressure after home-based teaching and learning (PdPR) was implemented in March last year, following the enforcement of the Movement Control Order, due to poor Internet connectivity, particularly in rural and interior areas, and lack of electronic devices such as smartphones, laptops and tablets among students.
Remember the case of Universiti Malaysia Sabah student Veveonah Mosibin,18, from Kampung Sapatalang in Pitas, Sabah, who was forced to climb a tree to get an Internet connection so that she could sit for her online examination?
Veveonah, who shared her experiences on a YouTube video that went viral last year, unwittingly became the "face" of Sabah students who lagged behind in their studies due to poor Internet access and lack of mobile devices such as smartphones and laptops.
STRATEGIES
Sabah State Education Department director Datuk Dr Mistirine Radin was quoted as saying last year that 52 percent of Sabah students did not have access to the Internet and smartphones, computers or other mobile devices to enable them to participate in PdPR sessions.
About 70 percent of schools in Sabah are situated in rural and interior areas.
To assist students without Internet access, the State Education Department, in collaboration with school headmasters, principals and teachers, embarked on an initiative to send teaching and learning materials directly to the homes of the students or, in the case of interior areas, to a transit centre such as the village headman's house.
Despite the constraints faced by schools and students, the strategies employed by the department to ensure minimal disruption to teaching and learning activities seemed to have borne fruit.
According to news reports, as of Jan 27 this year, more than 70 percent of secondary school students in Sabah were able to participate in online PdPR sessions. Another 20 percent of secondary school students followed offline PdPR and five percent a combination of online and offline PdPR.
As for primary school pupils, 46 percent of them followed online PdPR, 45 percent offline PdPR and nine percent a combination of online and offline PdPR.
HOLISTIC MECHANISM
Meanwhile, the dean of the Psychology and Education Faculty at Universiti Malaysia Sabah (UMS) Associate Prof Dr Sabariah Sharif called for a holistic mechanism to prepare Sabah for the transformation that is now taking place in the education sector.
She said the teaching and learning process should embrace the cybergogy concept in order for virtual learning to be implemented more effectively.
Cybergogy is a teaching and learning concept in education pedagogy spurred by the use of information and communication technology. In short, cybergogy is a virtual learning environment for the advancement of students' cognitive, emotional and social learning.
However, for Sabah to implement this approach, it would need to undertake preparations in a more comprehensive and structured manner, Sabariah said.
"Cybergogy is not impossible to implement but implementing it will be very difficult as long as shortcomings, such as lack of knowledge, experience, infrastructure and funds, exist. Also important is the support of parents and society and the readiness of all the parties concerned to adapt to the transformation.
"As of now, Sabah's education sector is not ready to move towards cybergogy because it would entail learning in a fully virtual environment," she told Bernama.
Head of UMS' Education with Economics Programme Associate Prof Dr Abdul Said Ambotang said the educational approach utilising the principles of cybergogy has already been in use "for a long time but only in certain schools".
PRACTICAL
Commenting on PdPR, Sabariah said since an Internet connection is the basis of digital learning, the provision of high-speed broadband networks alone is insufficient – service providers should also provide some form of flexibility in terms of the rates they charge for the low-income group.
She said to ensure that all students get to participate in the teaching and learning process, the most practical way to implement PdPR would be through the use of these three approaches: online, offline and off-site.
Teachers certainly play an important part in creating a more comprehensive, constructive and effective PdPR environment. In terms of their teaching materials, she added, the teachers must take into consideration the abilities, constraints, needs, knowledge and interest of their students as there is no "one-size-fits-all" approach.
"To ensure optimal PdPR outcomes, the best strategies and approaches must be used. Hence, the role of the teacher in creating teaching and learning formats becomes more crucial and critical to the success of PdPR," she said.
Asked what is the best way to evaluate the level of mastery of a PdPR student, she said it would depend on which of the three domains of learning (cognitive, affective and psychomotor) need to be evaluated.
According to Sabariah, project-based assessments are the most appropriate as they allow all three domains to be measured through the use of rubrics, tests, questionnaires or interviews.
INTERACTIVE TEACHING MATERIALS
To improve the effectiveness of PdPR, Sabariah suggested that the Ministry of Education work closely with universities to develop modules and teaching aids using the latest technologies.
She said teachers should also collaborate through the Professional Learning Community to develop modules using advanced technologies such as augmented reality to create a more meaningful, interesting and interactive learning environment.
Augmented reality is an enhanced version of the real physical world that is achieved through the use of digital visual elements, sound or other sensory stimuli delivered via technology.
"Such interactive learning modules can be developed through collaboration by Ministry of Education and university experts," she added.
Both the federal and state governments have been doing their part to reduce the digital gap in Sabah and enable more people to enjoy Internet services.
Sabah is set to be the biggest beneficiary of the RM2.4 billion National Digital Network (JENDELA) initiative announced by the federal government in August 2020.
Under the initiative, 419 new towers will be built in the state while 1,972 existing transmitters would be upgraded to 4G, which will improve Internet connectivity and provide wider broadband access in Sabah.
Sources: BERNAMA
(Video) Raya Songs Keep On Playing, 3 Interesting Facts That You Might Not Know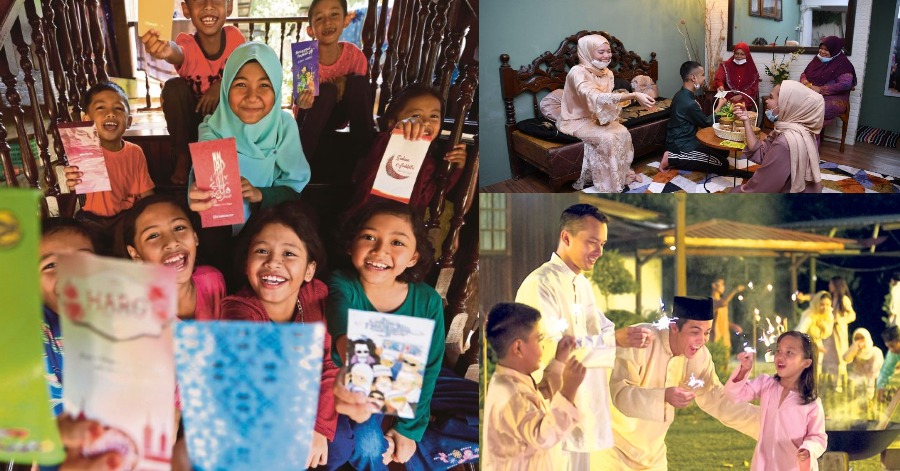 When the Hari Raya Aidilfitri celebration is getting near, there must be a lot of Raya songs that will get played on the radio. It actually does not matter if it is old songs or even new songs. However, despite the beauty of the songs that you know, there are interesting facts behind them that many people might not know about.
All of these facts might be shocking and also mind-blowing for some people who might just be heard about it the first time. These are 3 interesting facts that you might not know about Raya songs.
1) This Song Is The First Raya Song In Malaysia
Published in the year of 1936, the song got titled 'Selamat Hari Raya' and it was sung by Allahyarmah Aminah Nani, an aristocratic singer also known as Miss Aminah is said to be the first Hari Raya song ever recorded in the region.
2) The 'Balik Kampung' Song Was Originally Not A Raya Song
The Raya song titled 'Balik Kampung' by the late Sudirman was actually not recorded for Raya because according to the study, each song of this singer has its own theme. 'Balik Kampung' is intended for graduates who are excited to return to the village and the song is also chosen as a Raya song because the harmony is able to cheer up the festive atmosphere.
3) 'Selamat' Hari Raya' Song Actually Aims To Start A Strike
This Ahmad Jais song was actually created by the late P. Ramlee and also Jamil Sulong in 1957 to support the struggle of the film workers who went on strike on Hari Raya that year. In March and April 1957, employees of the Shaw Brothers' MFP (Malay Film Productions) film studio went on strike to demand more reasonable wages. Their strike lasted until Hari Raya which fell on May 1, 1957. One of the activities carried out by PERSAMA is to organize a charity concert to raise funds to help the struggle of workers who are on strike. In conjunction with Hari Raya that year, P. Ramlee and Jamil Sulong composed a new Raya song to be sung during the charity concert and only took 10 minutes to write the lyrics of the song.
Sources: YouTube dezydizzy, YouTube matwe5353, YouTube vil irik
Shop Review: 'Big Fish Small Fish' Where You Got Served Variety Of Delicious Fish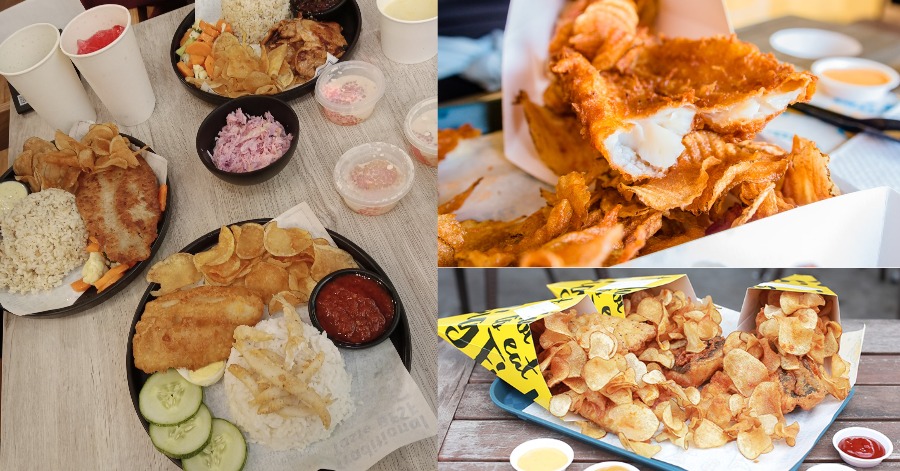 Big Fish Small Fish is a particular restaurant that offers a variety of fish in their menu. It offers the best Fish and Crisps meal. Fish fillet are battered and served with freshly sliced potato crisps or premium skin-on fries. You can choose anything from a typical Dory to premium choices like Hoki, Salmon, Halibut and Haddock. This eatery offers one of the most value-for-money fish and chips.
One unique feature for this particular eatery is that they have a counter where you can help yourself to all the sauces available, including cheese, salted egg, and spicy sauces. Disposable gloves and paper table covers are also provided to keep your hands clean.
Their menu has gone beyond their signature Fish & Crisps, offering everything from Classic Fish & Chips to special Kids' Meals that make dining out with your little ones a breeze. Their limited-time Chef's Creation menu even includes poached and baked options. For their Fish & Crisps, you can choose between 6 different types of fish, but don't worry if you're unsure. The menu has a useful infographic describing the texture and taste.
The Classic Fish & Chips are served with a lemon wedge, homestyle Tartar Sauce, and 2 free sides. The haddock was lean and firm, yet fell apart smoothly. The sweetness of the fish went really well with the sweet and tangy Tartar Sauce and of course, you can drizzle lemon juice over the fillet if you like it a bit more sour. What really stood out was the batter it was super crispy. The batter was golden-brown with a satisfying crunch and crispiness.
Sources: Facebook Big Fish Small Fish, Big Fish Small Fish.
Mao Mao: A Feline Professional Car Model That Earns More Than Most Humans
A cat in China is a professional cat model and earns between 5,000 yuan (RM3,183) to 10,000 yuan (RM6,366) per appearance. Mao Mao is a two-year-old British Shorthair from Chongqing, China.
Her rise to stardom was actually an accident. Zheng, her owner put the feline on one of the cars he was promoting in an auto show. This immediately drew a crowd of people who are excited to snap a photo of the cute kitty. That meant more exposure for the car brands. Since then, Zheng started promoting Mao Mao as a cat model to car brands looking for extra attention. Nowadays, the cat is a household name at auto shows and routinely lands a few appearances per month.
Like the human equivalent of the job, it's all about looking cute and attracting attention. Mao Mao is a natural. With her pouty face, nonchalant attitude along with the costumes, Mao Mao is irresistible. While most cats are shy, Mao Mao loves attention.
Animal lovers have no worries about her welfare as the owner loves her very much. Zheng only accepts three or four events per month, which still adds up to a pretty penny. Zheng makes sure to reward his pet for her "effort", buying her only the most expensive cat food and pampering her like the star that she is.
Source: Oddity Central