How To Register For The COVID-19 Vaccine On MySejahtera App? Follow These Simple Guides
As everyone knows, the COVID-19 vaccines have finally arrived in Malaysia and the government is trying its best to speed up the process of vaccination. According to the news, Prime Minister Muhyiddin Yassin will be vaccinated on a live broadcast on the 24th of February 2021 then Phase 1 of the vaccination will begin with the frontliners.
Recently, MySejahtera has also received its newest update which includes the registration for vaccination icon in it.
When the 'COVID-19 Vaccination' icon got clicked, you will be directed to a particular page with 3 options. The options are:
Vaccine for (your name)
Vaksin Covid website
Covid-19 Vaccine Information
If you clicked on the Covid-19 Vaccine Information, you will be able to access the information sheet, FAQS, and also the Vaccine Consent Form. For the other option, if you clicked on the (Vaccine for [your name]) option, you will be asked to verify your own personal details.
After that, you will be informed that they are currently in Phase 1 of the vaccination program which is targeted at the frontliners. You will have to click on the (CLICK HERE) option on the page to provide additional details for your personal registration.
That's it. You are officially registered to receive the vaccine for COVID-19. The vaccination will be carried out in three different phases that would target different groups of people.
Phase 1 (February – April 2021) for 500,000 frontline and essential workers.
Phase 2 (April – August 2021) for 9.3 million people that are above the age of 60 and/or those deemed high risk.
Phase 3 (May 2021 – February 2022) for 13.7 million people who are above 18.
Sources: MySejahtera
Don't Believe Fake News About COVID-19 Vaccines – Senior Citizens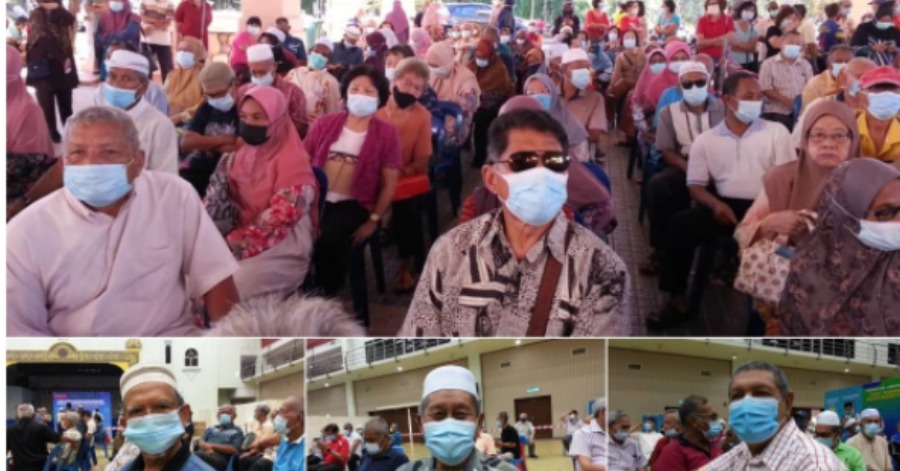 KANGAR, May 11  — Senior citizens who successfully completed two doses of COVID-19 vaccine under the National COVID-19 Immunisation Programme yesterday urged the public to stop worrying about getting vaccinated.
Nearly 1,000 senior citizens who received the vaccine at the Dewan 2020 vaccination centre (PPV) expressed their gratitude for not being easily swayed by the spread of fake news on social media claiming that the second dose of COVID-19 vaccine shot causing complications to the recipients.
The Ministry of Communications and Multimedia (KKMM)'s Quick Response Team's statement described the claims as untrue and advised the public not to disseminate such information which could cause confusion and anxiety among the community.
Meanwhile, one of the vaccine recipients, Shukor Shamsuddin, 74, from Taman Guru Jaya, hoped that the public would not be affected by the negative claims as the vaccine administered was safe.
"I wonder why there are still those, especially educated people, who are still afraid to get vaccinated. In fact, there are still many who have yet to register," told Bernama yesterday.
Shukor, former director of the Perlis Social Welfare Department, said he did not feel sick during or after receiving the second or first dose of the vaccine.
Another recipient, former Perlis footballer, Salim Muhamad, 72, appealed to those affected by the negative claims to immediately register for vaccination as it would not only save themselves but also helps others to form group or herd immunity.
"Those who are afraid of getting vaccinated are lying to themselves as we all know that we need to put efforts when facing a disaster or disease," he said.
Former lorry driver, [email protected] Hassan, 73, from Nesam, Bintong said he wondered why many urban residents and educated people were afraid to get inoculated, while he and many friends who were lorry drivers and farmers were responding positively to the government's call to get vaccinated.
"For us villagers, in our minds, if we don't get the vaccine shot then we will be more susceptible to COVID-19 virus. If we contract the virus, it will not only threaten our own lives but also the lives of our family members, neighbours and the general public," he said.
Sources: BERNAMA
China's CoronaVac Vaccine Safe: Azerbaijani Acting Health Minister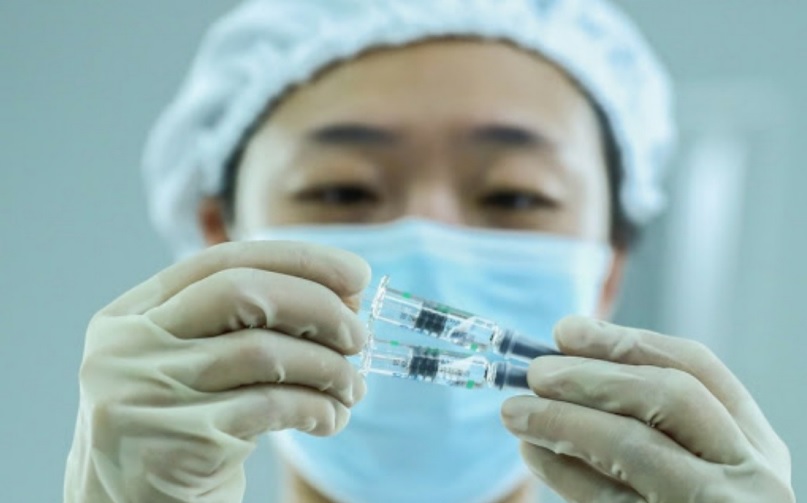 BAKU, May – Azerbaijan's acting health minister Teymur Musayev on Thursday said the CoronaVac vaccine made by China's biopharmaceutical company Sinovac Biotech is fully safe.
Speaking at a press briefing of the operational headquarters for COVID-19 prevention and control, Musayev said that 1.6 million people in the country have got their first dose of the Chinese-made vaccine so far, while 600,000 people have received both.
According to Xinhua news agency, Musayev said Azerbaijan enrolled the CoronaVac vaccine for mass vaccination, describing it as "completely safe."
Infection cases among those who received both doses were minor, he said.
"We embark on a new phase of vaccination against COVID-19 in Azerbaijan from May 10 that will enable citizens above 18 to be vaccinated. This means we now have sufficient quantities of the jab," Musayev said.
Azerbaijan launched the mass vaccination in January.
Source: BERNAMA
COVID-19 Developments Remain Complicated In Regional Countries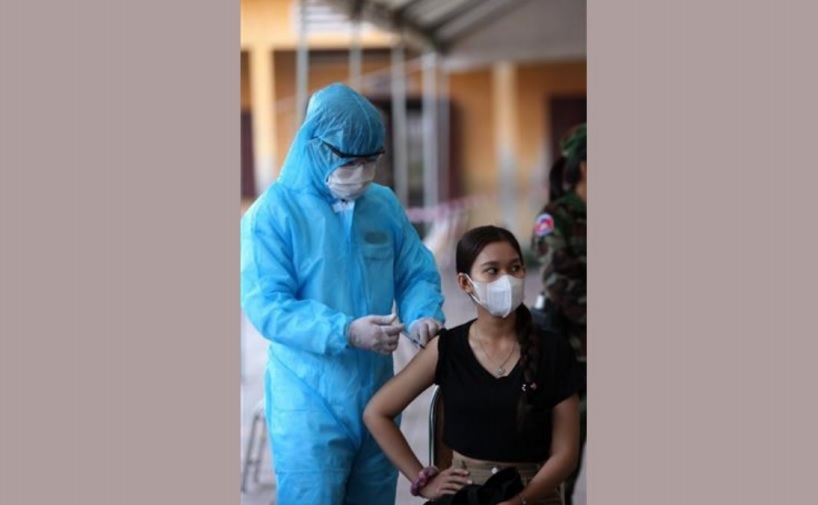 HANOI, May 6  — The COVID-19 development in several countries in the ASEAN region remain complicated, Vietnam News Agency (VNA) reported.
In Laos, the Health Ministry had confirmed 46 new COVID-19 cases on May 5, mostly in Vientiane and Bokeo province with 19 and 15 cases, respectively.
From May 4, the Lao government decided to apply lockdown for additional 15 days until May 20.
So far, Laos has discovered 1,072 COVID-19 cases, including 99 recoveries and no death.
Meanwhile in Thailand, the pandemic is still developing complicatedly with 2,112 new cases confirmed on May 5 and 15 deaths, raising the total cases to 74,000 cases, with 318 deaths.
Bangkok is still a hot spot of COVID-19 with 789 cases, VNA reported.
In Indonesia, 155,000 soldiers and policemen will be deployed within the framework of Operation Ketupat Jaya 2021 from May 6 to 17 to minimise the spreading of COVID-19 during the Muslims Eid al-Fitr holidays from May 13 to 14.
Some 4,276 personnel will be stationed in the capital city and its adjoining areas. The Jakarta Police will deploy these personnel at 14 isolation points and 17 check points.
The Operation Ketupat Jaya 2021 is being conducted to block access to and from Jabodetabek, to maintain security, and to monitor the implementation of health protocols to stem the transmission of the coronavirus disease before, during, and after Eid al-Fitr, among others.
Meanwhile, spokesperson for the COVID-19 Handling Task Force Wiku Adisasmito armed that all forms of homecoming activities, including the local homecoming, are banned during Ramadan and Eid al-Fitr to lower the rate of COVID-19 infection.
At the same time, Malaysia's capital city of Kuala Lumpur will re-apply movement control order (MCO) from May 7. This will be the third time the city is placed in MCO to control the COVID-19 pandemic.
Malaysian Defence Minister Ismail Sabri Yaakob said that the order is given after 17 new clusters were recorded.
The order will be applied until May 20. Food premises, such as restaurants, food trucks, hawkers and kiosks, are allowed to operate from 6am to midnight only. Dine-ins are not allowed and food served are for delivery and takeaways only.
Malaysia on May 5 logged 3,744 new cases in the last 24 hours to bring the total to 424,376. There were 17 more deaths, bringing the total fatalities to 1,591.
The MCO was applied for the first time on March 18, 2020 and the second time on January 13, 2021.
The same day, Executive Secretary of the Philippine Presidential Office Salvador Medialdea said that the Southeast Asian country will ban tourists from Pakistan, Nepal, Sri Lanka and Bangladesh from May 7 to 14 as part of efforts to prevent the entry of SARS-CoV-2 variants found in India.
Travellers coming directly from those countries, or with a history of travel to any of them within the last 14 days, would be barred from entering, he said.
Earlier, the Philippines banned travellers from India from April 29 to May 14.
On May 5, the country confirmed 5,685 new COVID-19 cases and 178 deaths, raising the count to more than 1 million with 17,800 deaths.
In Cambodia, VNA reported that Prime Minister Hun Sen had on May 5 ordered to vaccinate more than 52,000 people in all areas in the red zones of Phnom Penh with COVID-19 vaccines, with the administration of the rst dose to be completed soon and the second dose to commence once the stipulated time frame has been
reached.
To date, more than 1.5 million people have been vaccinated with either Sinopharm, Sinovac or Covishield (AstraZenacca vaccines) since February 10.
The same day, the Cambodian Ministry of Health confirmed 672 new cases, raising the total cases to 16,971, including 110 deaths.
Source: BERNAMA