Interesting! These Are The 4 Best Destinations In Asia For You To Travel In The Future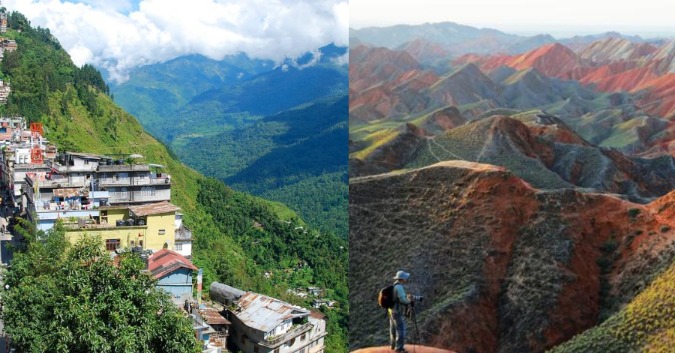 With the arrival of the vaccines in our country, travelers out there must already be planning their dream destination once the travel ban lifts.
To help you get started, here is the four underrated travel destination to go to in Asia. It might be prudent to avoid touristy areas even with the vaccine. It'll help that these places are not fatal to your purse strings.
1. Gansu, China
China is not just about The Great Wall. The giant of Asia certainly has plenty to offer in its wide land. From historical sites to nature lovers, Gansu is a great choice for all. And it's crowd-free too!
The government has upgraded the transportations to further promote tourism in the area. One of must-see the Rainbow Mountains of Gansu as the natural formation is absolutely rare and spectacular.
2. Puerto Galera, The Philipines
When it comes to the former Spanish colony, many would think of Bohol, Cebu, or Boracay for its islands. While those three can be very touristy especially during peak season, Puerto Galera offers a quieter and more budget-friendly option.
This island was 2005's Most Beautiful Bay in The World by Les Plus Belles Baies Du Monde. It has a variety of activities to do as well as beautiful marine life like its other more popular island. The difference is, you will have no trouble getting nice pictures from your Instagram. You can lounge at either the lively White Beach or the quiet Talipanan Beach, hike to Tamaraw Falls and others as well as island hopping. For sure, you won't have any trouble relaxing here.
3. Chiang Rai, Thailand
You may take a direct flight from KL to the city or take a slow but relaxing train and bus ride from Bangkok for a more seasoned traveller. This city is near the Thai border with Laos and is home to many temples, museums, and wats displaying Lanna culture. And yet, plenty of location for insta-worthy shots.
If you're looking to relax, this small but enchanting city is far from boring. It still offers many options in activities with outstanding accommodations with good value and amazing local cuisine.
4. Sikkim, India
It's located in the Himalayas, you will have a mix of cultural experiences between India and Tibet. India is known for its cheap transportation so getting there is not a problem. While it is a crowded country, Sikkim offers an escape from the crowd (and heat).
This caters to those interested to visit Buddhist monasteries while hand-gliding across the snowy slopes. For those interested in something more extreme, then you may sign up for the trek to Kanchenjunga Base Camp. Sikkim is definitely for nature lovers seeking adventure and experiencing spectacular views.
Source: Escape, Tripadvisor
(Video) Japanese Guy Creatively Created A Video of Malaysia And It Looks Super Amazing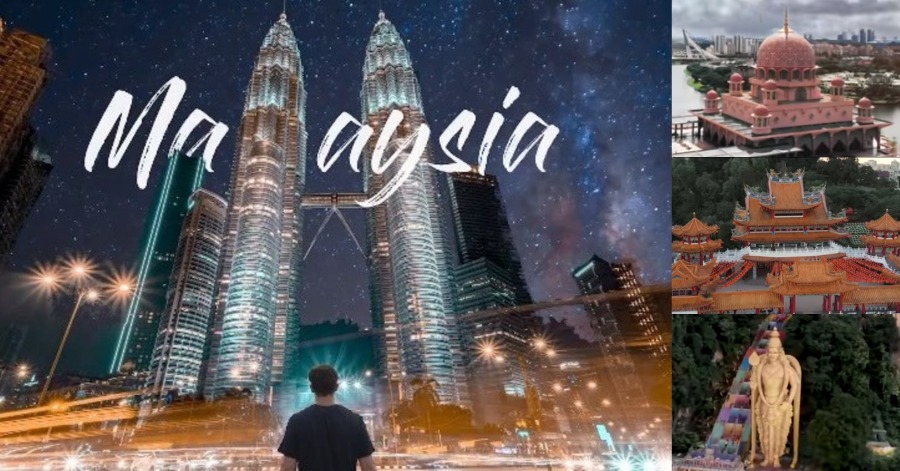 Malaysia is truly a beautiful country to be visited by other people and all Malaysians should be absolutely proud of their own country. This is because even tourists are amazed by Malaysia as there are so many things to be proud of. One of them would be this Japanese YouTuber that is named Aki and he has been living in Malaysia already for several years now. He used to be an English high school teacher and now has ventured into becoming a professional video creator.
Aki has shared a lot of his different experiences living in Malaysia in most of his posted videos and also vlogs. Some of them are his experiences on learning Bahasa Melayu within three weeks during the Movement Control Order, how to make teh tarik, trying out Ramly burger, and many others. There is one particular video posted by him that really makes all the Malaysians really proud of the country and would really influence other tourists to visit Malaysia.
The particular video is titled 'Malaysia Cinematic – Like You've Never Seen Before' and the full video has been posted on his YouTube channel named 'Aki From Japan'. Of course, many netizens are amazed and praised his video because it does look super amazing.
Sources: YouTube Aki From Japan, Instagram hmotoaki.
Italy's New Way To Combat Overtourism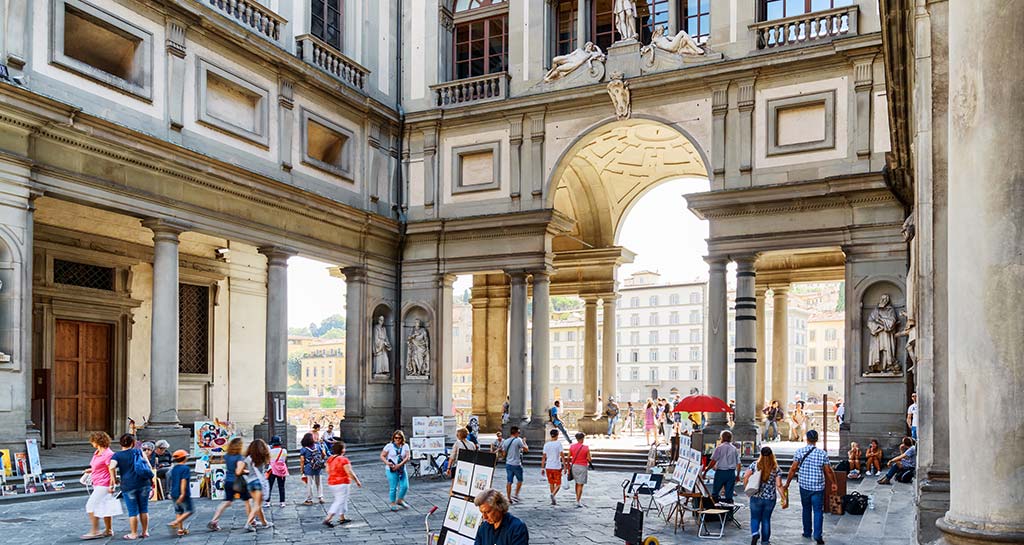 Italy being one of the top travel destinations in the world, the country is definitely suffering from overtourism especially with the Uffizi Gallery.
With 12,000 visitors per day during peak hours, travelers from all over the world desecrate the artistic legacy in Italy. From a selfie in front of Botticelli's Venus to close-ups of David's manhood, it would not be a pretty sight. Although it is the place you have to visit once in a lifetime. But the experience would be stressful enough that you might decide to take a rain check.
Therefore, the Uffizi director wants to change things by reducing visitor concentration on Florence. With the Uffizi Diffusi (Scattered Uffizi) artworks will be shown in the surrounding area of Tuscany turning the region into a big "scattered" museum.
Uffizi director Eike Schmidt told CNN Travel that the idea had come to him during 2020's lockdown.
"Art can't survive on big galleries alone," he added. "The Uffizi is not an isolated museum in the middle of nowhere, but is the culmination of a landscape full of marvel and art and natural beauty."
Although details are still under wraps, Schmidt is planning 60-100 exhibition places across Tuscany with historical buildings all over. As Florence braces for the return of mass tourism, Schmidt wants to take the focus off Florence, and help disperse the crowds.
It will also help create new jobs and improve the economy. He also wishes Tuscans closer to their heritage as the current system is too biased on overseas tourism.
This project will bring to 3000 artworks that nobody can see due to overcrowding to a "calmer, more intimate setting".
Covid: Qantas Launches 'Mystery Flights' To Boost Tourism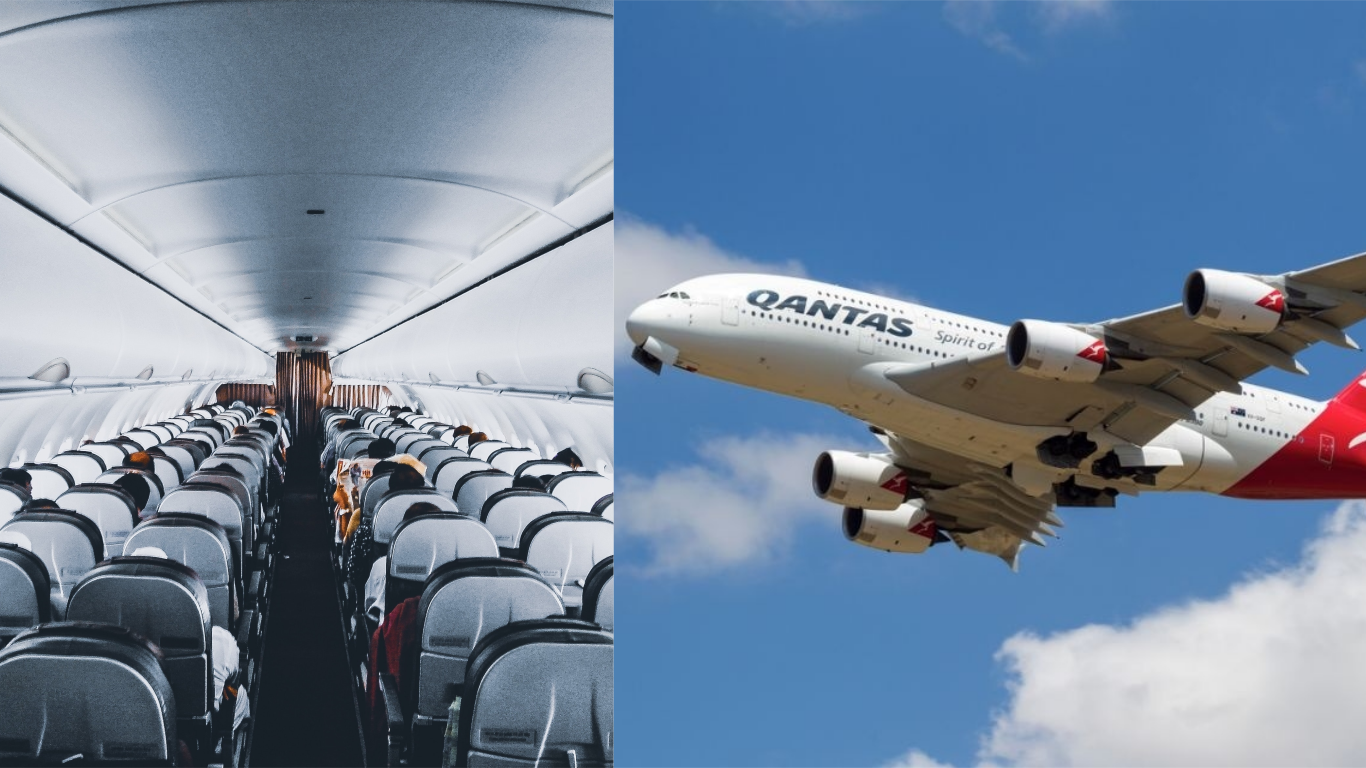 In the 1990s, mystery flights; day-trips with unknown destinations were popular. Airlines nowadays are coming up with various strategies to tackle the pandemic travel slump. Airlines and travel companies worldwide are taking a big hit. Thai Airways announcing its workforce slash by 50%. Fireflies and Malindo having to lay off a large bulk of their workforce. This downturn has led to government bailouts, company collapses, and huge job cuts with a severe drop in passenger numbers.
According to the Association of Asia Pacific Airlines (AAPA), companies are trying hard to cope despite 'the uneven roll-out of vaccinations across the world'. This will only delay the full reopening of borders.
As the latest tactic to market flights to passengers, Qantas offers to revive the 90's trend of mystery flights. The flight takes off and land at the same airport after low-level fly-bys of iconic Australian landmarks.
International borders are unlikely to reopen until 2022. Therefore, the company had discussed with the government for domestic travel now that vaccination programs are underway.
Flights will be on one of three Qantas Boeing 737 planes from Brisbane, Melbourne, or Sydney. Economy fares beginning at A$737 (RM2,334.97).
This all-day package includes various activities. For instance, wine-making, gourmet lunches, and snorkeling.
Qantas group executive Andrew Parker said, "Travellers are confused by a patchwork of rapidly changing restrictions and are understandably worried about being locked out of their own home state or intended destination."
In conclusion, with this effort, the tourism industry in the island continent could flourish again. This is to help boost people's motivations in these trying times.