It's Important For Us To Know! These Are The Signs of Child Abuse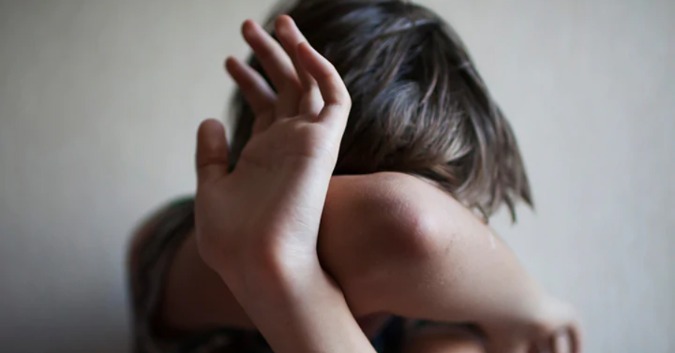 Recently our country was shocked by the death of a boy who was later suspected of being abused by his biological mother and stepfather.
Child abuse is not always obvious which causes it to be often neglected or ignored. Furthermore, children suffering from abuse may not tell anyone or do not understand what is happening.
Without adult awareness and monitoring, children are unlikely to get protection and help. So it is very important for the community to understand child abuse, the signs of abuse, and how to provide support.
Child abuse can have a negative impact on a child's social and psychological growth. Here are some types of abuse that can occur:
Physical abuse – Children are abused or placed in danger
Sexual abuse – Doing any sexual activity with children
Emotional abuse – Involves verbal or emotional attacks, such as shouting, swearing, ignoring
Health abuse – If a child is deliberately left to get sick, it is considered health abuse, because it puts the child in danger of injury
Neglect – Children are not given adequate food, shelter, love, education, or medicine.
Here are some signs you can see to know that the child is being abused, among them are:
Children isolate themselves from friends and normal activities
Easy to become angry, aggressive, or hostile
Shows poor performance in school
Shows signs of depression or unusual fear, loss of confidence
Frequently absent from school or social activities
Often rebellious or fond of cheating
Trying to commit suicide
Signs of physical abuse
Physical abuse can be categorized into either intentionally or unintentionally wanting to injure the child involved. It can take the form of inappropriate discipline and punishment. For example: using a belt on a child. Children who are physically abused will have the following symptoms:
-Injury that is difficult to explain or with reason
-Medical medical and dental problems
Signs of sexual abuse
Sexual abuse is a complicated matter because the victim will feel guilty and ashamed. Because of this, child sexual abuse is rarely reported. It should always be remembered, sexual abuse does not mean it involves physical contact. Exposing children to sexual situations and content is also considered sexual abuse. Here are some signs of sexual abuse:
-Having inappropriate sexual behavior
-Pregnant or having a sexually transmitted problem
-Having problems with genitals, such as pain or having trouble walking or sitting
-There are traces of blood on the underwear
Signs of emotional abuse
Emotional abuse can affect a child's mental health and social development, leaving scars on the entire psychological life. While emotional abuse may not show any physical symptoms, here are some signs you may notice:
-Loss of self-confidence or self-esteem
-Experience depression or anxiety
-The headache or abdominal pain is significant and inexplicable
-Separate from social activities, friends, or parents
-Desperate to find attention and love
-Developed emotional development
-Frequently absent from school or a decrease in school performance, loss of interest
-Avoid certain situations
-Lost existing development skills
Signs of neglect
The problem of child neglect is difficult to identify. This neglect is the failure to provide protection to children. Parents or adult individuals may not be able to provide protection due to disability, health problems such as depression, or serious injury. Here are some signs of child neglect:
-Children are indifferent
-Problems of personal hygiene
– Growth problems; weight and height
-Lack of physical needs such as clothing
-Theft of food or money
-Performance declines in school
-Lack of care from medical and-psychological aspects
-Eat a lot or often hiding food
-Emotional disorders; easily angered and frustrated
-Excessive weight loss
There are times, signs of child abuse can be seen in parents and teachers. Such as:
-Allows physical discipline and encourages other individuals to do the same
-Ignore children's physical or mental discomfort
-Provide illogical reasons related to child injuries
-Preparing the child for every mistake, cursing, and using negative calls or terms
-Want attention and care from children, and become jealous when the child involved exaggerates other individuals
-Denying all problems that exist at school or at home, or blaming the child for the problems that exist
-Claiming inappropriate level of physical or academic performance
-Limit the association or relationship of children with other individuals
If you find that your child or other children are beginning to show the above symptoms, it is best for you to seek help and support from other individuals, such as a doctor or police officer as soon as possible.
Source: HelloDoktor
Use These Healthy 'Sahur' Tips By A Certified Dietitian For Everyone To Practice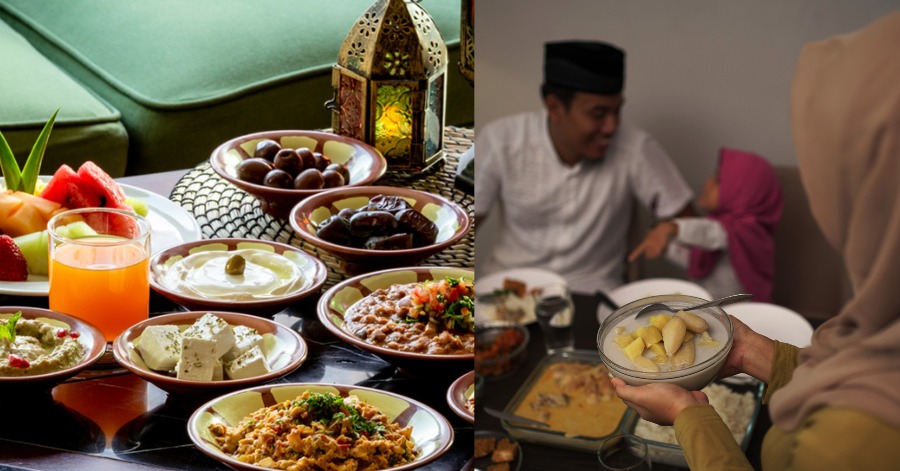 When the holy month of Ramadan arrives, many people definitely cannot wait to finally go to the Ramadan bazaar to buy their favorite food. Well, it is not often to see this kind of situation because the food that got sold in the Ramadan bazaar is actually difficult to get on a normal day and some of them are very popular during this month alone. Because of that, many people decided to buy a lot of them to be eaten during break fast and some others also eat the food that they bought at that time and eat it during 'sahur'.
This kind of attitude usually will make them feel tired so much faster because they did not take the right type of food or even did not take the right amount of food that they need during 'sahur'. In fact, calories are usually less so the nutrients are taken less when fasting. Let us see the healthy 'sahur' tips that have been shared by Salsabila Aznan who is a certified dietitian on her own Twitter page.
TIPS SAHUR SECARA SIHAT
Ramadan dah dekat jadi nak share tips sahur nutrient friendly gitu.

Almaklumlah bila berpuasa, kalori biasanya makin kurang jadi nutrien pun terambil kurang. So, ni thread utk sahur nutrient friendly.

— Salsabila Aznan (@SalsabilaAznan) April 11, 2021
1) Compulsory Intake Of Quarter Half Portion
Some may say that eating rice could make us becomes hungry even quicker. It is true if you only eat rice with egg, you will get hungry quickly. Make sure half of the plate is vegetables and not rice. Vegetable fiber helps to make you feel full longer when you are fasting.
2) Take Source Of Protein
Protein is also slow to digest. If you want to eat dates, add a glass of milk to get a minimum of protein and carbohydrates. If you eat rice, you can take fish, chicken, tofu, or even eggs.
3) Reduce Processed Foods
Avoid eating nuggets, sausages or even burgers during 'sahur'. The one who loves to eat 'budu' and also 'cencalok', try to reduce the intake. Foods that are high in salt make you thirsty quickly.
4) Minimum 2 Glasses Of Water During Sahur
This is just a suggestion. You can drink more than 2 glasses of water if you want to. Make sure to drink enough water during 'sahur' so that you are energized during the day.
5) Variate 'Sahur' Every Day
Nutrients depend on the variety of food types. Don't just take oats every 'sahur'. Or salad every day. Diversify the intake of carbohydrates, proteins, and also vegetables.
Sources: Twitter Salsabila Aznan
Johnson and Johnson Jab May Cause Unusual Blood Clotting
BRUSSELS, April 21 – The European Medicine Agency (EMA) confirmed on Tuesday that there could be a link between Johnson & Johnson vaccines and very rare cases of blood clots, Anadolu Agency reported.
"A warning about unusual blood clots with low blood platelets should be added to the product information for COVID-19 Vaccine Janssen," the EU regulator announced in a statement following the investigation of its safety committee.
But the EMA upheld its recommendation to use the jabs and confirmed that its benefits outweighed possible risks.
The investigation also concluded that "blood clots occurred mostly at unusual sites such as in veins in the brain (cerebral venous sinus thrombosis, CVST) and the abdomen (splanchnic vein thrombosis) and in arteries, together with low levels of blood platelets and sometimes bleeding."
According to the EU agency, over seven million people received the product of the Johnson & Johnson pharmaceutical company and it caused serious blood clotting in eight cases.
The cases were very similar to the side effects of AstraZeneca's coronavirus disease (COVID-19) vaccines.
In March, several European countries – including Sweden, Germany, France, Italy, Ireland, the Netherlands, Denmark, and Norway – suspended the use of AstraZeneca jabs for a while after blood clots were reported in some vaccinated people.
The EMA's investigation also concluded on Apr. 7 that there could be a possible link between AstraZeneca vaccines and very rare cases of blood clots.
Similarly, the EU regulator upheld its recommendation on using the jabs since its benefits outweighed the risks.
Source: BERNAMA
(Video) TikTok's Latest Food Trend, Have You Tried It?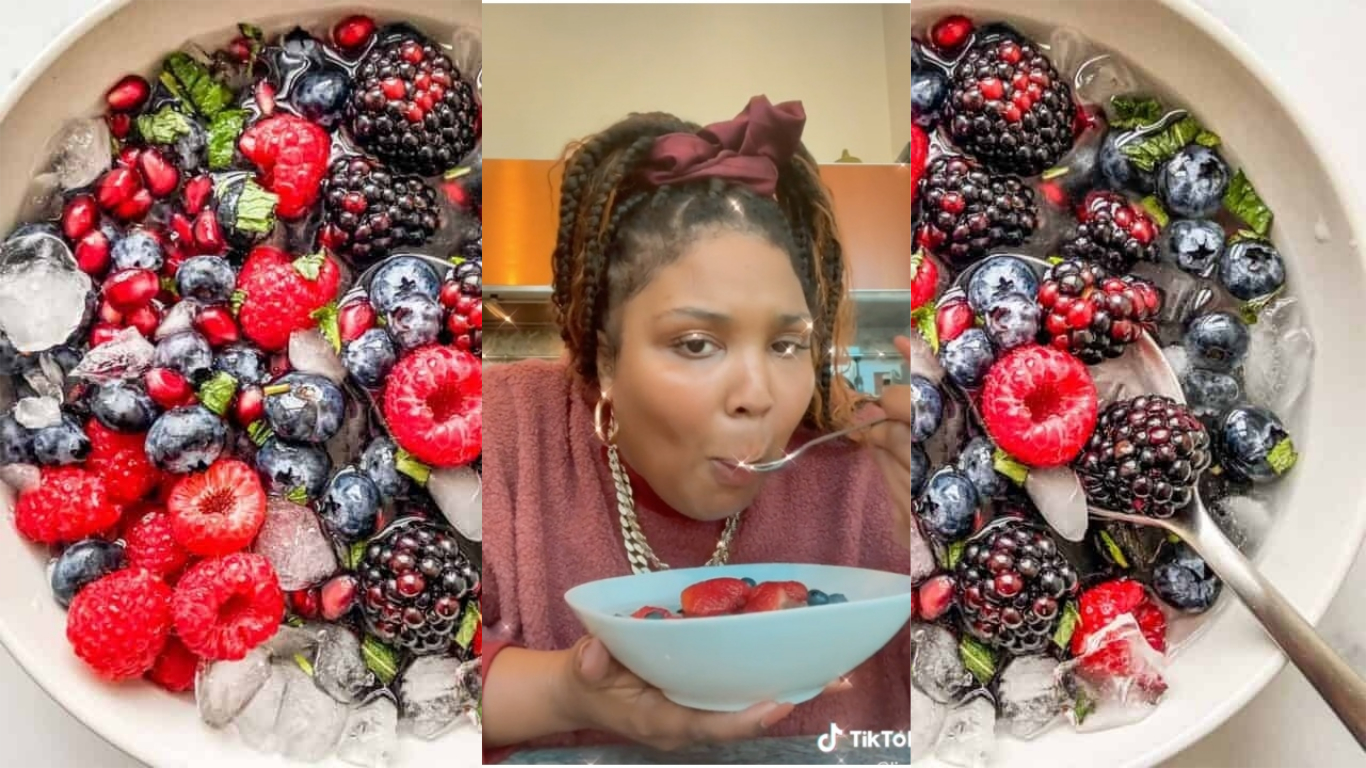 In this time of the pandemic, everyone is trying to practice a healthier lifestyle at home. There recently a new food trend circulating on TikTok that acts as a substitute for morning cereal.
Dubbed 'nature's cereal' by its creator @natures_food it is a concoction of red berries, pomegranate seeds, blueberries, strawberries, and blackberries with coconut water.
Rather than sitting down to a bowl of sugar-laden breakfast cereal, the internet is going wild for this healthier alternative. To add more crunch, just add ice cubes.
The concept got a further boost from the singer Lizzo, which makes it gains more success.
Source: @natures_food, People, Lizzo