Movie Review: 'Over The Moon', Movie That Celebrates Chinese Culture For This CNY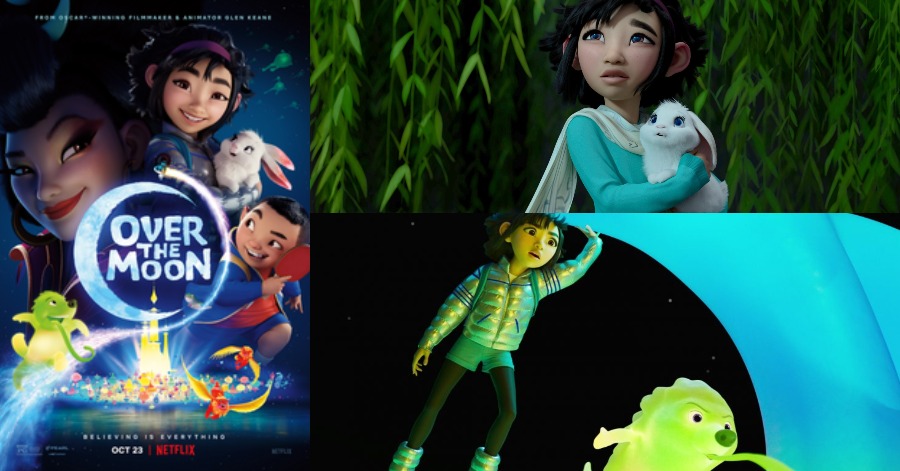 'Over the Moon' can be said as a turning point in that push for world domination because it is not just another tiny toon and animated movie entry on Netflix's slate but it definitely is a major Disney-level production overseen by a major with Disney-level talent. 'Over The Moon' celebrates Chinese culture as no mainstream American toon has before. But it does so in a way that's so formulaically Western that it feels like the creative team took 'Coco' and dressed it up in another country's colors, customs, and costumes.
'Over the Moon' is a 2020 American-Chinese computer-animated musical family fantasy film. The film was produced by Pearl Studio and Netflix Animation, and also animated by Sony Pictures Imageworks.
What "Over The Moon" Is About
It is about a girl named Fei Fei who suffers the horrible grief of losing her mother at a young age. Four years later, her father has moved on and is considering marrying again, sending Fei Fei for a loop. She's not yet processed the loss of her mother and now she's being asked to welcome another woman into that role, along with an annoying potential stepbrother.
Fei Fei panics and decides to basically explore her mother's favorite legend about a moon goddess who is waiting there for the return of her lost love. She builds a rocket and takes off into the stars, sucked into a magical world of helpful dragons and bright creatures inspired by the Chinese tradition of the Moon or Mid-Autumn Festival. In visual terms, this is a space trip as imagined by someone on a bulk candy bender, splashed with more vibrant colors than we typically see on the gray orb.
When Fei Fei gets to the moon, she finds the legendary Chang'e, but she's not exactly welcoming. Insisting that Fei Fei must bring her a gift, our heroine is sent on a quest to find the mysterious gift, which will be exchanged for a photo to prove the existence of Chang'e. If Fei Fei can show that the legend of a woman who has waited centuries for the return of her love is true then maybe dad wait a little bit longer to replace Fei Fei's mother. A character named Gobi ends up by Fei Fei's side almost as if someone yelled "Give me an Olaf!" during a production meeting and this was the result.
What Can Be Said About 'Over The Moon'
'Over the Moon' might be one of the most gorgeous animated films ever made but it's gorgeous in strange ways. It finds beauty as it whipsaws between wildly different tones and visual styles, working the contrast between the earthly and the celestial, between debilitating grief and gonzo fantasy. It's a fairy-tale about loss that becomes a boisterous techno-sci-fi extravaganza, and it takes place on two worlds that, at least at first glance, couldn't be more different. The cluttered story and the shifts in form might lose you from time to time, but the film conjures some genuinely powerful emotions.
For as long as children's animation has existed, it has been used to confront how children process grief. It's one of the greatest changes that a child can face, and the best family entertainment addresses it without talking down to young people. 'Over the Moon' doesn't exactly talk down, but it clutters its serious themes every chance it gets. The music is generally forgettable. The visuals of 'Over the Moon' is so polished and refined that it resembles a video game more than cinematic animation that stands the test of time. It's rich with color but thin on actual detail.
Sources: YouTube Netflix
Inspirational Story: Between Wealth And Determination, Meet Tan Sri Syed Azman Syed Ibrahim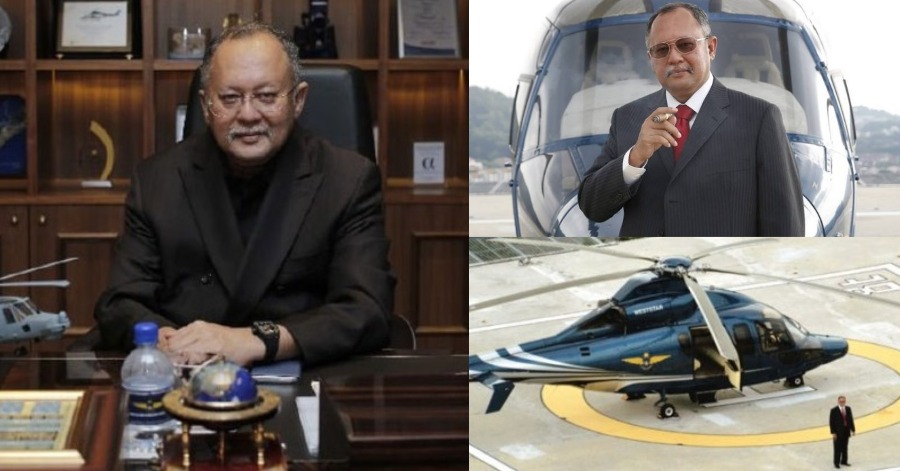 Being rich in life is definitely would be one of the dream goals for many people in this whole wide world. To be able to achieve that, they have to work hard in life so that everything will be worth it in the end. Despite all that, many people said that someone could change if they have become rich. They would turn to someone who is arrogant, stingy, and many other negative descriptions towards them.
Fortunately, there is a whole different story for this particular Malaysian billionaire who is ranked 25th in the Forbes list of 50 richest people in Malaysia. His name is Tan Sri Syed Azman Syed Ibrahim. There is actually a very inspiring story of how this specific native of Sungai Petani, Kedah started his journey before he finally becomes a billionaire. It is so amazing how this former military intelligence officer with the rank of Major and former used car dealer is so high in his fighting spirit in business that he can get to this point.
Based on his story, he and his wife started a used car business right after retiring from the Malaysian Armed Forces (ATM). In the early days of his business, Syed Azman traveled back and forth to London to buy used cars before selling them in Malaysia. At that time he did not have an AP (Approval Permit) but he shared the AP with friends who had the permit.
Over time, he also managed to own an AP from the government and his car business was gaining prominence. Soon the government decided to stop giving open APs and only offer AP franchises. To get the AP franchise, Syed Azman has to be appointed by a foreign car company as a distributor and then the permit is awarded to him.
Luck was on his side when he managed to gain the trust of Honda to appoint him as a distributor of several types of cars in Malaysia. Then Syed Azman got the right to distribute Chevrolet and Suzuki.
Syed Azman once said that he was bored because he spent a lot of time on the road while doing business. Then his friend suggested he buy a helicopter just to travel for his business. So in 2003, he bought a helicopter for the US $ 1.5 million for his daily use. When he did not use the helicopter, he only rented it to those who were interested.
It was then that he realized that the demand for these helicopters was high in Malaysia. Five years later, he managed to secure his first contract to provide helicopter services to bring oil and gas sector workers to the rig. Today, the owner of Weststar who is so humble has more than 40 helicopters, four private jets and he was also awarded a contract worth RM8 billion for oil rig workers to bring it among the richest men in Malaysia.
Although his wealth and assets reached billions of ringgit, Syed Azman declined to say the amount. Now, Syed Azman continues to spread his wings despite the bitter challenges he faces at a time when the world economy is in a state of uncertainty. Just as dozens of his helicopters flew high in the air, so did his spirit and determination.
Sources: Forbes
Don't Believe Fake News About COVID-19 Vaccines – Senior Citizens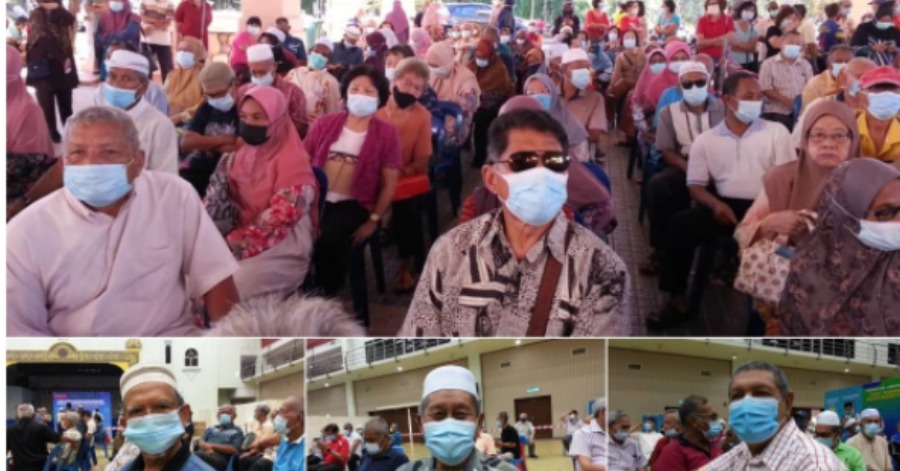 KANGAR, May 11  — Senior citizens who successfully completed two doses of COVID-19 vaccine under the National COVID-19 Immunisation Programme yesterday urged the public to stop worrying about getting vaccinated.
Nearly 1,000 senior citizens who received the vaccine at the Dewan 2020 vaccination centre (PPV) expressed their gratitude for not being easily swayed by the spread of fake news on social media claiming that the second dose of COVID-19 vaccine shot causing complications to the recipients.
The Ministry of Communications and Multimedia (KKMM)'s Quick Response Team's statement described the claims as untrue and advised the public not to disseminate such information which could cause confusion and anxiety among the community.
Meanwhile, one of the vaccine recipients, Shukor Shamsuddin, 74, from Taman Guru Jaya, hoped that the public would not be affected by the negative claims as the vaccine administered was safe.
"I wonder why there are still those, especially educated people, who are still afraid to get vaccinated. In fact, there are still many who have yet to register," told Bernama yesterday.
Shukor, former director of the Perlis Social Welfare Department, said he did not feel sick during or after receiving the second or first dose of the vaccine.
Another recipient, former Perlis footballer, Salim Muhamad, 72, appealed to those affected by the negative claims to immediately register for vaccination as it would not only save themselves but also helps others to form group or herd immunity.
"Those who are afraid of getting vaccinated are lying to themselves as we all know that we need to put efforts when facing a disaster or disease," he said.
Former lorry driver, [email protected] Hassan, 73, from Nesam, Bintong said he wondered why many urban residents and educated people were afraid to get inoculated, while he and many friends who were lorry drivers and farmers were responding positively to the government's call to get vaccinated.
"For us villagers, in our minds, if we don't get the vaccine shot then we will be more susceptible to COVID-19 virus. If we contract the virus, it will not only threaten our own lives but also the lives of our family members, neighbours and the general public," he said.
Sources: BERNAMA
Soon To Be Grandma, Krisdayanti Asks Personal Doctor To Be Prepared 24 Hours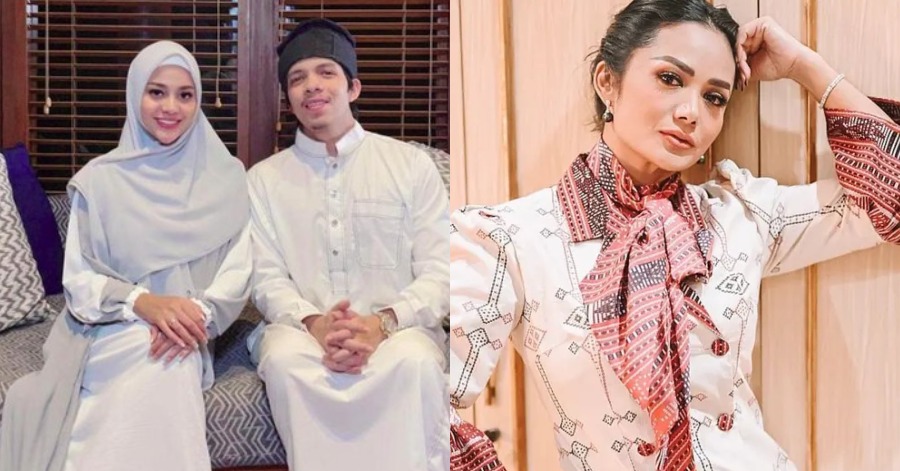 Famous Indonesian singer, Krisdayanti said she was happy and did not expect to have a grandchild and become a grandmother soon.
The pregnancy of her daughter, Aurel Hermansyah was welcomed by Krisdayanti who was said to be excited about the news.
"It is a happiness for everyone to go through this process, to be a wife than to be a mother and now to be a grandmother.
"It doesn't matter what gender the baby is as long as it is safe to be born. She (Aurel) once asked how old I was when she gave birth … I said 21 years old, the same age as her now. Hopefully, the journey will be better," said Krisdayanti.
Meanwhile, the popular singer also asked her personal doctor to monitor her child's pregnancy.
This is because she is worried that Aurel has previously undergone treatment for cysts.
"I just advised Aurel to be more proactive in communicating with her doctor to monitor the contents.
"I have also asked a personal doctor who can help 24 hours to give any good recommendations as they are a young couple.
"Plus Aurel has cysts, hopefully, everything is fine," he said.
Earlier on April 3, Aurel Hermansyah was married to the famous YouTuber Atta Halilintar and their wedding ceremony took place at the Raffles Hotel, Jakarta.
Source: Liputan 6