Movie Review: Reasons Why 'The Little Thing' Is A Good Movie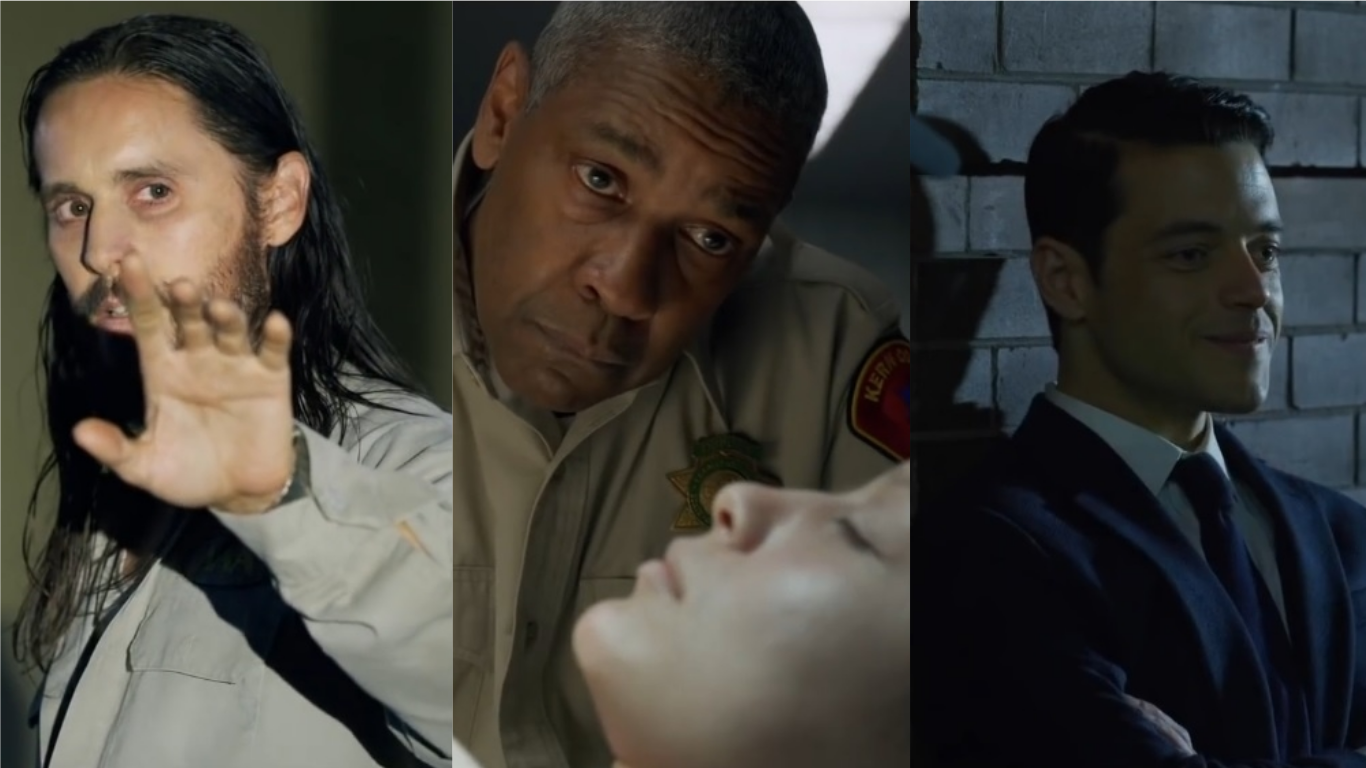 The Little Thing is a neo-noir crime thriller written by John Lee Hancock who has also written Snow White and The Huntsman and The Highwaymen. It stars Denzel Washington, Rami Malek, and Jared Leto and was released in late January on HBO Max.
The film received mixed reviews from critics and the audience. As one of the audience myself, I find it to be an interesting watch despite it feels like a cliché. It IS a neo-noir thriller and not many can stray from the formula. But that does not mean that it is not an interesting watch.
Here are the reasons why The Little Thing is at least a good movie in my books.
1.Solid casting
Denzel Washington has been known for his The Equaliser series and is no stranger to this genre of film. Academy Award Winner, Rami Malek also has shined in the popular drama thriller series, Mr. Robot, and Papillon. And Jared Leto (Suicide Squad's Joker aside) is an amazing actor other than a charismatic lead singer for 30 Seconds to Mars which use to highlight my school years.
If you don't believe me, trust his performance in American Psycho, Requiem for A Dream, Mr. Nobody, Blade Runner 2049 (my personal favorite), and The Outsider.
These men give an amazing performance and really looking like they are in their element. Jared Leto as the off-putting, narcissistic technician in suspicion of being a serial killer is no doubt the most unnerving of the three. He has definitely proven himself as a great actor and hopefully, people would move on from teasing him about his Joker.
2. The Emotional Hook
This story follows Denzel Washington's Detective Joe Deaken, a former LAPD homicide detective who works as a deputy in a small town. He really owns his character and you can see the weariness of the world in his eyes as a police officer emotionally burdened by the case.
Plus, you get to see a different side of Denzel in his twilight years. Growing up, I use to see him as an action-powered actor and it is really refreshing to see him take on a more subdued yet still maintain the charisma that we all know. I mean, the man is 66 years old. If you're a fan of him, this is one you have to watch.
3. It's the LITTLE details
Jared Leto's character is a serial murder suspect but here's the KICKER; he might've or might've NOT been the real killer. Remember Hereditary where you notice the cultists in the background stalking the family? Here, we will have to draw our own conclusion on what really happens.
Train your eyes to listen and look into every little detail. The movie really tests your attention to detail and definitely not for those who only use it as background noise while doing chores.
What can I say?
This movie might not try to revolutionize the genre but it is still a watchable movie. With its stellar performance and unnerving experience, fans of crime thrillers would want to put this on their list.
Sources: Youtube, Rotten Tomatoes
Food Review: Ferrero Rocher Ice Cream Stick Is Now Available In Malaysia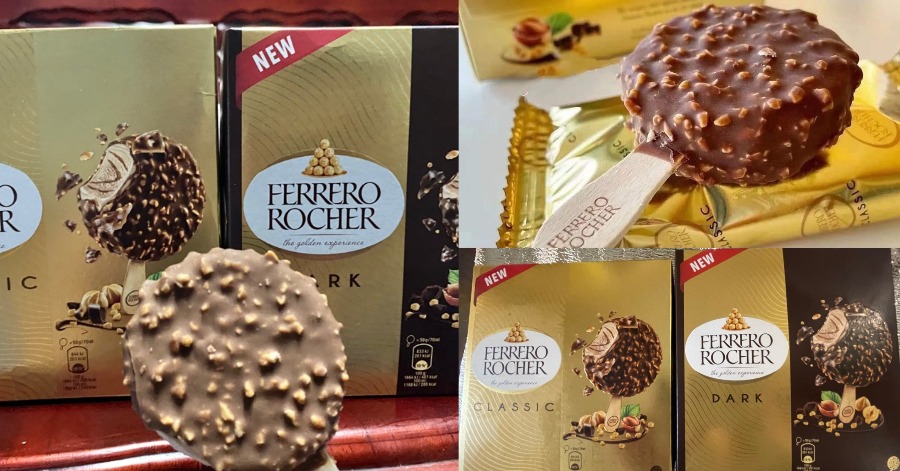 Chocolates have the power to uplift someone's mood and ice cream is perfect for a hot sunny day. But both combined, it is the perfect combination to ever exist. Snickers Ice Cream, Oreo Ice Cream, and Kit Kat Ice Cream are the usual stuff we find at our nearest grocery store but have you ever heard of Ferrero Rocher Ice Cream?
It has been sold for a long time but at that time, it was only available in certain European countries. Now, you can get this delicious treat from a local seller on Shopee!
This ice cream comes in three flavors. There are Original, Dark Chocolate, and White Chocolate but according to the local seller's page, it is available for people in Kuala Lumpur and Selangor only.
Head over here to place your order and get your Ferrero Rocher Ice Cream!
Sources: Shopee nowme_01
Food Review: 'Sambal Hitam', One of The Best Sambal That Can Be Eaten Anytime And Anyhow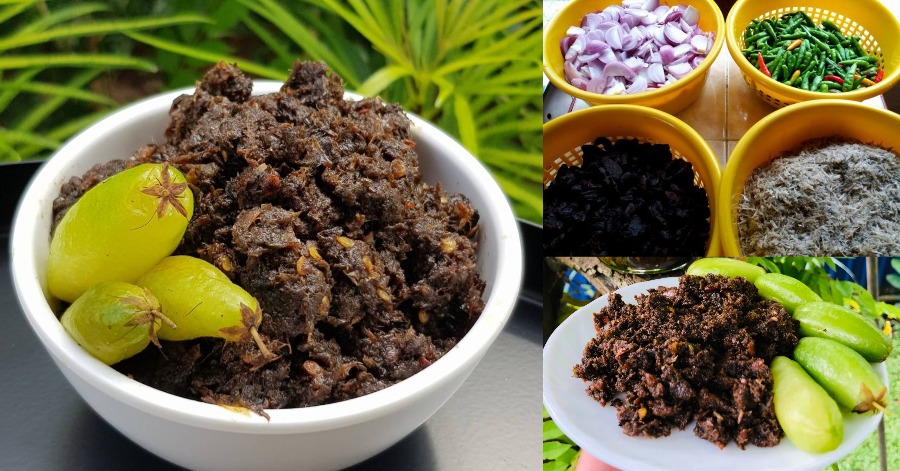 Sambal hitam would always be one of the most favorite alternatives for many people in Malaysia who loves to eat spicy food like any other sambal but they do not want it to be too spicy up until they have to feel regret eating the food. This particular sambal hitam is really well-known in the state of Pahang.
The texture of this sambal hitam is one of the reasons why many people love to eat it. Sambal hitam is really full of anchovies. It is so easy to be made by anyone because the recipe only takes 4 simple ingredients. The ingredients are belimbing buluh, red onion, anchovies, and also red chili.
According to many people, the process of making this sambal hitam would take a very long time to be done. There is a very special way to cook this sambal hitam from Pahang. It does not take an hour or two to cook but it takes hours. The manufacturing process is quite complicated and also time-consuming.
It goes well with steamed white rice, brown rice, or even porridge. This sambal hitam really enhances the taste of the food. Once you taste it, your mouth will definitely have a fusion of flavors and you will surely crave more of it.
Sources: Cookpad.
Step & Repeat, First-Ever Global TikTok Reality Show Based On Style Launched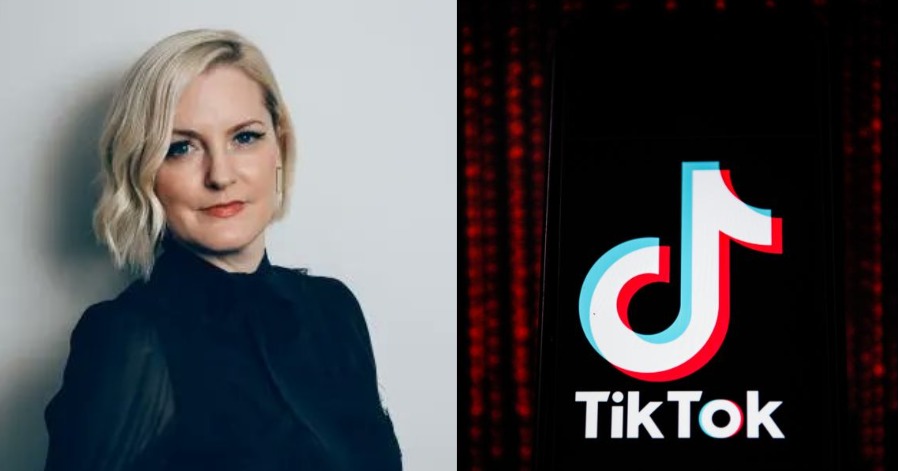 KUALA LUMPUR, June 18 — Glamhive and Mary Kay Global Design Studio have announced Step & Repeat, the first-ever style show launching on TikTok.
Step & Repeat is a five-week style competition and mentorship programme where wardrobe stylists, make-up artists, and hair stylists worldwide compete in the fast-paced environment of TikTok to drive their business success.
The international competition is open to all and goes live on June 22 on TikTok, according to a statement.
TikTok's community has been growing at an incredible pace since the start of the pandemic, and unique new talents are being discovered daily on the platform.
Step & Repeat is the first-ever global style competition on TikTok, giving structure, recognition, and rewards to winners weekly.
Glamhive and the Mary Kay Global Design Studio have partnered to create Step & Repeat as a global stage open to anyone who wants to explode onto the international scene and get recognised for their incredible talents in wardrobe, make-up, and hair styling.
Each week, Step & Repeat's host, Johnny Wujek will announce a theme-based challenge, and TikTok users will create their best wardrobe, make-up, or hair style look for that theme.
Videos will incorporate the show's custom sound, 'Step & Repeat', the hashtag #stepandrepeat, and the hashtag associated with each challenge, enabling all entries to be discoverable by the show's judges.
At the end of each challenge, Wujek will announce the winner in each category: wardrobe, make-up, and hair. Each winner will receive a cash prize and a one-hour mentoring session with one of the 19 industry leaders stepping up to provide mentorship.
At the end of the five weeks, Step & Repeat will announce one overall winner for each category, crowning it the very best in wardrobe, make-up, and hair based on entries from worldwide.
More details at https://www.glamhive.com/tiktok.
Sources: BERNAMA