My Mum's Silent Battle With Diabetes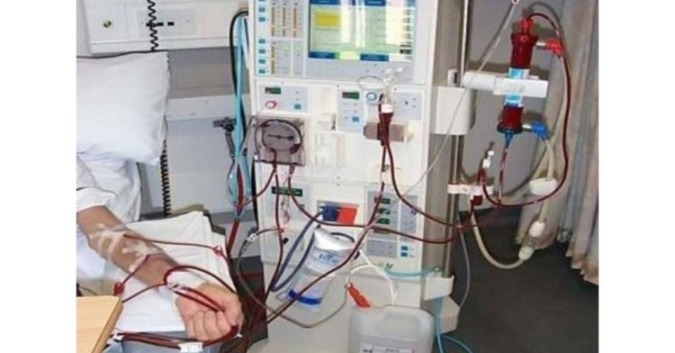 KUALA LUMPUR, Feb 15 — It must have been in the wee hours of Jan 11 that my diabetic mother, R. Indera Devi, passed away in her sleep, a handkerchief placed near her chest, and in the position she had always rested. She was 72.
Kidney failure, which mum had been diagnosed with almost five years ago, in 2016, and the unforgiving dialysis had literally drained her of the abundance of strength she possessed and, eventually, her life.
Mum had been an epitome of unconditional love, even in her weakest state. Her face will light up the moment she sees her children and grandchildren – there are  five of us children and four grandchildren.
We knew THAT day was coming. Her health had deteriorated drastically over the past six months. We were never prepared, though. No one will ever be, I believe.
Nevertheless, mum was ready to depart. Whenever we visited during the past few months, she will say, "I really want to go".
The physical and emotional pain must have been unbearable for her. But, never did she show that she was suffering. She got dad to promise not to let us know. Until her kidneys failed, we had no clue that she was already at Stage 3 or 4 of the disease.
Mum was diagnosed as a diabetic when she was 38. She thought that her parents were diabetic and so was she and that she had to reduce her sugar intake.
Little did she share any of that information until the day, in 2016, when her kidneys failed and she couldn't hide it any longer.
The sign of kidney failure was there two years earlier, in 2014. Even when she stayed with me then during my three-year stint as the Bernama correspondent in New Delhi, she was found to be anaemic.
She convinced me it was a common condition in diabetics. We went to a clinic, got the necessary medicine and life was back to normal. Only recently did I realise that it is an early indication of kidney disease.
Mum was fully aware of her illness. She knew her kidneys were slowly giving up. She had been warned by doctors a year before she came to live with me in India.
She didn't want any of us to know; she didn't want to burden us.
While making the arrangements for her final rites, I quipped, "Well, she went to her parents in her favourite month of Margazhi (an auspicious month for Hindus that falls between mid-December and mid-January in the Tamil calendar)."
Mum was a devout person. Margazhi, for her, was all about bhajans, prayers and, most importantly, her favourite act of drawing kolam, the traditional art of floor design.
She will wake up faithfully at 4 am every single day of the month, say her prayers and draw beautiful kolam in front of the house – a pleasing sight also acknowledged by neighbours and passers-by.
When she was much younger, she used to have what I would call a poultry farm, with 40 to 50 chickens and 10 to 20 ducks at any one time, in the "kampung house" where we lived. She would sell the chickens and ducks during festive seasons.
When visitors dropped in on weekends, which was more frequent than seldom, gutsy mum would cook meals for them. This was the case even during the last five years. So long as she was able to stand up, the kitchen belonged to her.
During one of the many admissions to hospital, mum told me she was not aware there was something called dialysis. Her understanding was that she will die once her kidneys fail.
Perhaps, there is not enough explanation or awareness on diabetics and diseases such as kidney failure that come with it or people, like my mum and I, were completely ignorant of.
Has diabetes become so common among Malaysians that the people have stopped taking it seriously?
According to The National Health & Morbidity Survey (NHMS) 2019, the prevalence of diabetes in Malaysia increased to 18.3 per cent in 2019 from 13.4 per cent in 2015, meaning that close to one in five Malaysians has diabetes.
According to reports, there are now about 50,000 people in the country living with dialysis or have had a kidney transplant.
Diabetes is, without a doubt, a life-endangering disease, albeit it kills slowly.
It was obvious that mum hated her four-hour dialysis three times a week, countless medicines and injections, and the physical and emotional pain she had to bear.
She must be at peace now – free of all the pain she endured in the last five years.
We should take diabetics and all illnesses linked to it more seriously, and advice family and friends of its seriousness. Lives can be extended. Early detection and care is always better.
Source: BERNAMA
Can't Handle Caffeine? These Are 4 Caffeine-Free Alternatives That You Can Try Now!
However, too much coffee can also be bad for you. Maybe some of us can't handle caffeine. Coffee can make you edgy or cause lack of sleep. However, that doesn't mean there are no alternatives.Here are four delicious yet caffeine free drinks for those who are not a fan or simply on a caffeine detox.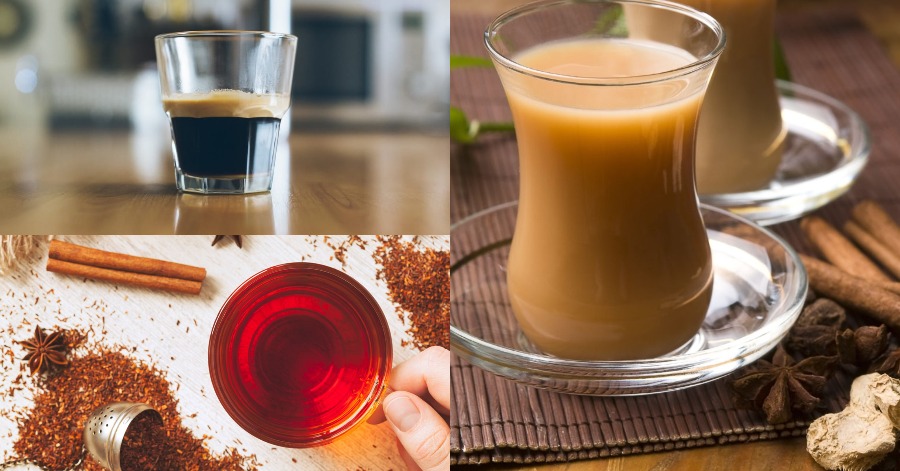 Coffee is what most of us like to have in the morning. Iced or hot, it has become a favorite beverage by many. It acts as both stimulants and digestives to care for your tummy.
However, too much coffee can also be bad for you. Maybe some of us can't handle caffeine. Coffee can make you edgy or cause a lack of sleep. However, that doesn't mean there are no alternatives. Here are four delicious yet caffeine-free drinks for those who are not a fan or simply on a caffeine detox.
1. Rooibos tea
Also known as redbush tea, this reddish-brown-tinged herbal tea contains antioxidants. Its preparation method is the same as regular black tea. It is caffeine-free and good for relaxation and digestion.
2. Masala chai
When was the last time you see a Bollywood movie with no chai-drinking scene? Answer: NEVER. This is a local favorite in India and rightfully so.Teh tarik might be Malaysia's favorite drink but chai is a recipe that takes it up a notch.
'Chai' means tea and "masala" means spiced. Chai masala means spiced tea. This tea-based drink has a strong flavor to it because of its herbal concoction and good for your health.
Furthermore, the ingredients can be found in any typical Malaysian kitchen. Made using strong black tea, the leaves are also boiled with cardamom, cloves, cinnamon, ginger with a splash of milk. For those with lactose intolerance may substitute whole milk with any plant-based milk like oat milk, almond milk, or even soy milk.
Filter the mix and voila! Its aromatic flavor and the harmonious mix of the dry herbs will make you forget coffee altogether.
3.Chicory coffee
This drink from northern France might look like coffee but it is actually not.
Due to the coffee shortage during world war II, people are coming up with substitutes for caffeinated drinks. It is made from a chicory plant. The root is then processed washed, dried, and went through a process akin to coffee beans. The powder is then mixed with water or milk to be drunk like coffee, but without the caffeine.
4.Barley coffee
Italians call it 'caffè d'orzo'. Like chicory coffee, this drink largely became known during World War II.
Its slightly bitter taste similar to actual coffee with a slight hint of hazelnut or toasted bread. It can be drunk as an instant coffee concoction by mixing a teaspoon of it with water. Otherwise, it can be prepared using a regular coffee maker.
Source: Lifestyle
Use These Healthy 'Sahur' Tips By A Certified Dietitian For Everyone To Practice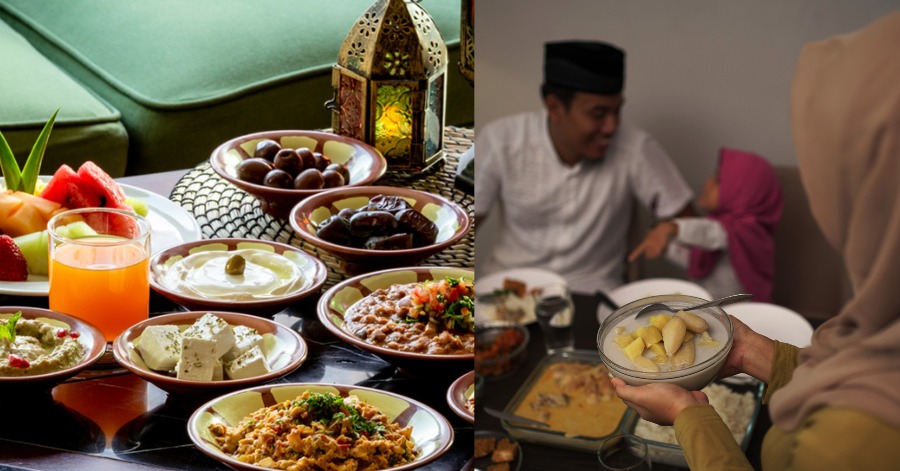 When the holy month of Ramadan arrives, many people definitely cannot wait to finally go to the Ramadan bazaar to buy their favorite food. Well, it is not often to see this kind of situation because the food that got sold in the Ramadan bazaar is actually difficult to get on a normal day and some of them are very popular during this month alone. Because of that, many people decided to buy a lot of them to be eaten during break fast and some others also eat the food that they bought at that time and eat it during 'sahur'.
This kind of attitude usually will make them feel tired so much faster because they did not take the right type of food or even did not take the right amount of food that they need during 'sahur'. In fact, calories are usually less so the nutrients are taken less when fasting. Let us see the healthy 'sahur' tips that have been shared by Salsabila Aznan who is a certified dietitian on her own Twitter page.
TIPS SAHUR SECARA SIHAT
Ramadan dah dekat jadi nak share tips sahur nutrient friendly gitu.

Almaklumlah bila berpuasa, kalori biasanya makin kurang jadi nutrien pun terambil kurang. So, ni thread utk sahur nutrient friendly.

— Salsabila Aznan (@SalsabilaAznan) April 11, 2021
1) Compulsory Intake Of Quarter Half Portion
Some may say that eating rice could make us becomes hungry even quicker. It is true if you only eat rice with egg, you will get hungry quickly. Make sure half of the plate is vegetables and not rice. Vegetable fiber helps to make you feel full longer when you are fasting.
2) Take Source Of Protein
Protein is also slow to digest. If you want to eat dates, add a glass of milk to get a minimum of protein and carbohydrates. If you eat rice, you can take fish, chicken, tofu, or even eggs.
3) Reduce Processed Foods
Avoid eating nuggets, sausages or even burgers during 'sahur'. The one who loves to eat 'budu' and also 'cencalok', try to reduce the intake. Foods that are high in salt make you thirsty quickly.
4) Minimum 2 Glasses Of Water During Sahur
This is just a suggestion. You can drink more than 2 glasses of water if you want to. Make sure to drink enough water during 'sahur' so that you are energized during the day.
5) Variate 'Sahur' Every Day
Nutrients depend on the variety of food types. Don't just take oats every 'sahur'. Or salad every day. Diversify the intake of carbohydrates, proteins, and also vegetables.
Sources: Twitter Salsabila Aznan
Johnson and Johnson Jab May Cause Unusual Blood Clotting
BRUSSELS, April 21 – The European Medicine Agency (EMA) confirmed on Tuesday that there could be a link between Johnson & Johnson vaccines and very rare cases of blood clots, Anadolu Agency reported.
"A warning about unusual blood clots with low blood platelets should be added to the product information for COVID-19 Vaccine Janssen," the EU regulator announced in a statement following the investigation of its safety committee.
But the EMA upheld its recommendation to use the jabs and confirmed that its benefits outweighed possible risks.
The investigation also concluded that "blood clots occurred mostly at unusual sites such as in veins in the brain (cerebral venous sinus thrombosis, CVST) and the abdomen (splanchnic vein thrombosis) and in arteries, together with low levels of blood platelets and sometimes bleeding."
According to the EU agency, over seven million people received the product of the Johnson & Johnson pharmaceutical company and it caused serious blood clotting in eight cases.
The cases were very similar to the side effects of AstraZeneca's coronavirus disease (COVID-19) vaccines.
In March, several European countries – including Sweden, Germany, France, Italy, Ireland, the Netherlands, Denmark, and Norway – suspended the use of AstraZeneca jabs for a while after blood clots were reported in some vaccinated people.
The EMA's investigation also concluded on Apr. 7 that there could be a possible link between AstraZeneca vaccines and very rare cases of blood clots.
Similarly, the EU regulator upheld its recommendation on using the jabs since its benefits outweighed the risks.
Source: BERNAMA