Ready To Be Excited This February, These Are 5 Upcoming K-Dramas For You To Look Forward To!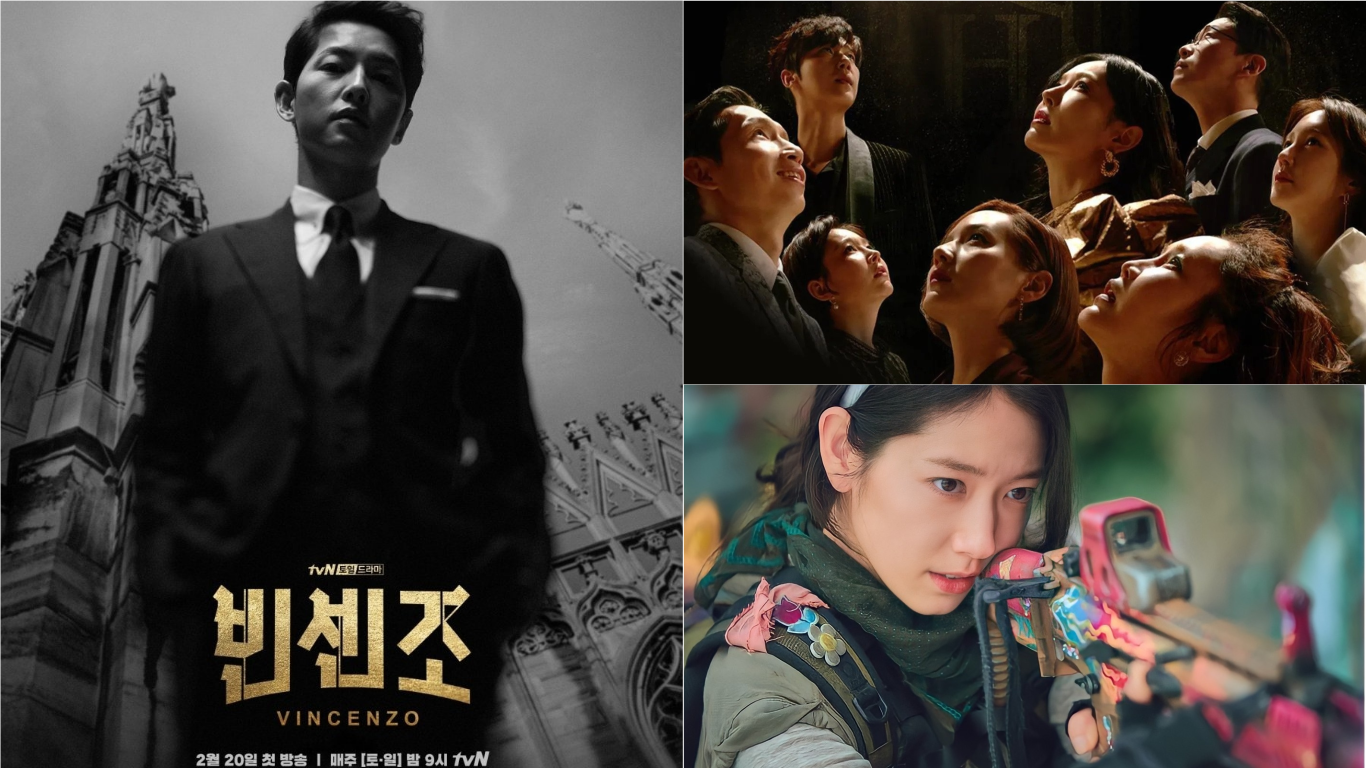 February being the month of Valentine means it is also a perfect month for the release of brand new Korean dramas.
Not just that, many popular actors and upcoming stars are gracing the small screen with new dramas this month! Here are some of the line-ups for February releases and interestingly, it is not just for the romance genre.
1) River Where The Moon Rises
Starring Goblin's Kim So Hyun and Scarlet Heart Ryeo's Ji Soo, this is a historical drama set in the Goguryeo era. It retells the love story of Princess Pyeonggang and On Dal of the classic Goguryeo folktale. Kim So Hyun will play Pyeonggang, also known as Ga Jin, an ambitious woman who dreams of becoming a leader. In her road to ambition, she uses On Dal's feelings to achieve it. There will be other stars such as Kang Ha Neul, Choi Yoo Hwa, and Lee Ji Hoon.
The drama started airing on 15th February so you can still catch up on the episodes.
2) Vincenzo
Slated to release on February 20, the only Italian thing about this drama is the name. Vincenzo tells the story of Vincenzo Cassano, an Italian lawyer slash Mafia advisor who relocates to Korea due to internal conflicts. He crosses paths with lawyer Hong Cha Young and the two partners to take down villains who managed to evade the law.
This marks Song Joong Ki's drama after two years since historical fiction Arthdal Chronicles. It also stars  Jeon Yeo Bin and 2PM's Taecyeon. This drama will be available on Netflix.
3) The Penthouse Season 2
The hit drama The Penthouse is returning with a new season. The first season is highly recommended. Set in the 100-floor luxury apartment, the story is about the women of the elite who will stop at nothing to reach their goals. Fans are wondering about characters who have supposedly 'died' in the last season.
The previous season has brilliant actors in their prime such as Eugene, Lee Ji Ah, and Kim So Yeon who are no strangers to Kdrama fans for more than a decade. However, the casting for the new season is still unknown. The drama is scheduled to release on February 19.
4) Beyond Evil
Beyond Evil is a psychological thriller with Yeo Jin Goo and Shin Ha Kyun as its cast. The story is about two men who are willing to do anything in pursuit of a serial killer. This drama begs the question of "who is the REAL monster?". This reminisces the line in The Dark Knight by Harvey Dent, "You either die a hero or live long enough to see yourself becoming the villain". How far can a person go to eliminate evil? Is it to the extent of becoming evil themselves?
This drama will air on February 19. Shin Ha Kyun will play a demoted officer while Yeo Jin Goo as an elite detective with a secret.
5) Sisyphus: The Myth
Fans are excited for Park Shin Hye's return since the popular Memories of Alhambra (2019). Sisyphus: The Myth is a fantasy mystery drama about Han Tae Seol, played by Cho Seung Woo who sets out on a journey of truth and discovery. Accompanying him is his savior Kang Seo Hae who has been through hell for him. Han Tae Seol is an engineering and coding genius. A mysterious force is chasing him and he has to find out why.
Fans of Greek mythology might have some inkling on what the story will be about since Sisyphus is a God in Greek mythology. Fans of Park Shin Hye will also be excited about her change of direction. She always plays tearful characters. Hence, it is interesting to see her in a more challenging physical role since Doctors.
This drama will air on February 17th and will also be available for streaming on Netflix.
Food Review: Delicious Gula Apong Ice Cream By 'M Ice Cream'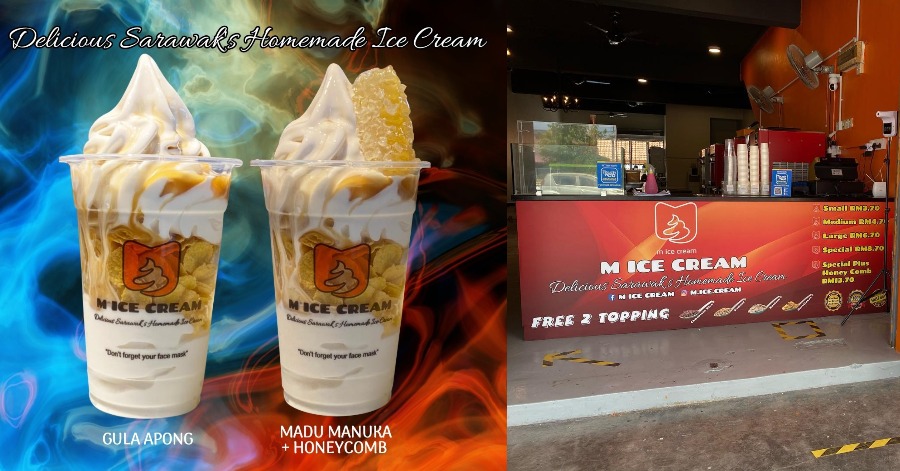 Gula Apong Ice Cream is actually a very famous dessert in Sarawak. Previously, it is hard to find it to be available here in Peninsular. Now, since 'M Ice Cream' has introduced it here, it is easier to find it. Gula Apong is actually the 'gula melaka' version of Sarawak but both of them are definitely not from the same tree. It is commonly used in a lot of Sarawakian beverages and also desserts.
'M Ice Cream' specializes in Sarawak Gula Apong Ice Cream. In this store, their ice cream can be topped with honeycomb and also varieties of toppings. The Gula Apong itself got brought from Sarawak to Peninsular Malaysia.
Gula Apong flavor is the best seller flavor from the shop. There, you can have 4 different toppings that are free and that topping is:
Chocolate Rice
Peanuts
Nestum
Corn Flakes
M Ice Cream also has two other additional toppings, and if you wanted these toppings you need to add-on payment for them and that is:
Chocolate Chips – Add-on RM1
Honeycomb – Add-om RM5
Sources: Facebook M Ice Cream.
Ji Soo Leaving 'River Where The Moon Rises', Na In Woo In Discussion To Replace Him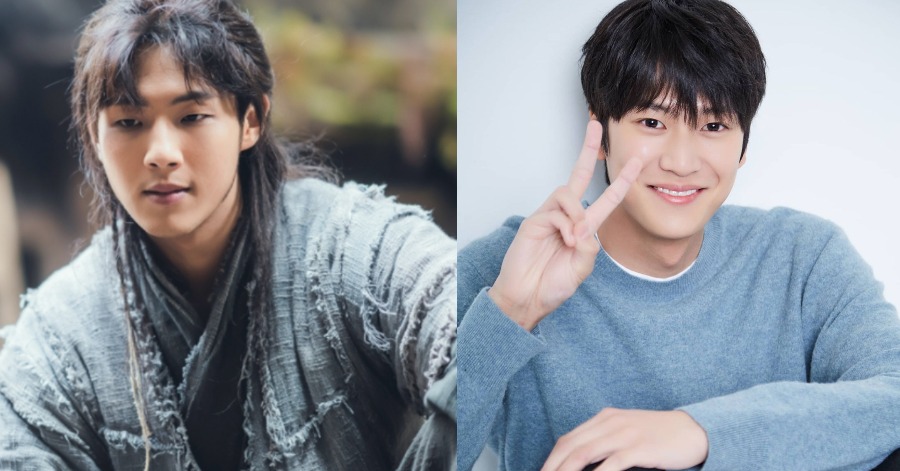 After making an apology for the offense of bullying, actor Ji Soo will be leaving the cast of the drama 'River Where The Moon Rises'.
The KBS station has confirmed the matter and informed that the character played by Ji Soo in the drama will be replaced with another actor.
"Ji Soo, who has recently become the center of controversy, will be stepping down from' River Where the Moon Rises, '" they stated.
Ji Soo previously appeared to make an open apology on his Instagram account to everyone who had been a victim of bullying during his school days.
Meanwhile, the management agency Cube Entertainment issued a statement saying that the drama actor 'Mr. Queen' Na In Woo will replace Ji Soo.
"Na In Woo has received an offer to join 'River Where the Moon Rises' in the role of On Dal, and he is currently reviewing the offer," said the agency's representative.
At this point, discussions are still ongoing over whether the upcoming episodes of 'River Where the Moon Rises' that was scheduled for March 8 and 9 will make it to air.
Source: Soompi
I-Sinar: EPF Members Can Change The Amount Of Applications Starting 8th of March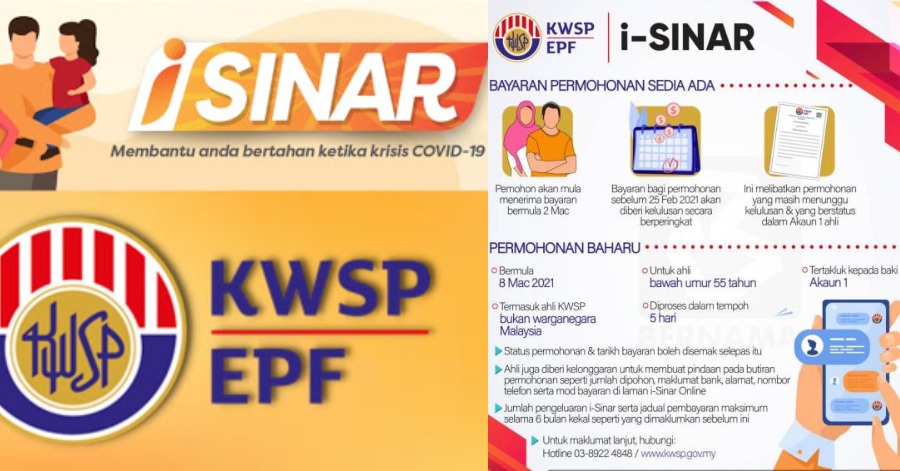 Members of the Employees Provident Fund (EPF) will be given the flexibility to make their amendments to the application details that they have made. The amendments that can be done are such as the amount applied for, bank information, address, telephone number, and the payment mode on the i-Sinar Online site from the 8th of March.
The Minister of Finance that is Datuk Seri Tengku Zafrul Abdul Aziz is confident that this is one of the developments that is very much awaited by all the people. According to him, the new i-Sinar application which abolishes all criteria will be opened on that particular date.
Payment For Existing Application
Applicants will start receiving their payment starting from the 2nd of March.
Payment for the application done before the 25th of February 2021 will be approved in stages.
This involves applications that are still pending approval and whose status does not pass.
New Application
Starting from the 8th of March.
For members that are under 55 years of age.
Subject to the balance of Account 1.
Including non -Malaysian EPF members.
Will be processed in 5 days' time.
The application status and also the date of payment can be checked after that. Other than that, the total i-Sinar withdrawal amount, as well as the maximum payment schedule for 6 months, remains as previously informed.
Sources: Facebook I-Sinar: Permohonan & Semakan KWSP Akaun 1 Online.