RM500 Million Needed For Repair Of Assets Damaged Due To Floods – Works Ministry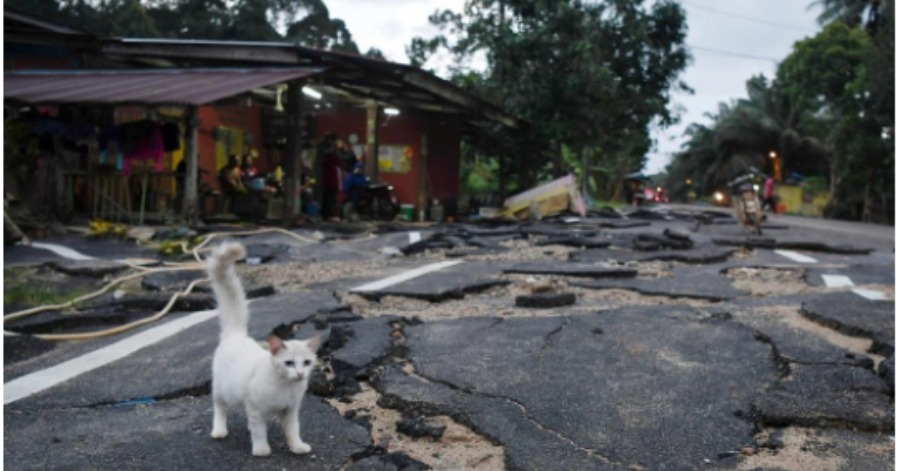 JOHOR BAHRU,  Feb 26 — The Works Ministry has estimated the cost for repair of assets damaged due to floods in the affected states at RM500 million.
The ministry's deputy secretary-general (Policy and Development) Datuk Badrul Hisham Mohd said the matter had been submitted to the Finance Ministry for approval.
He said the allocation to be given to the affected states, such as Johor, Terengganu, Kelantan and Pahang, would  depend on need and extent of damage.
"We find many of our assets are damaged, especially roads, bridges and drains … immediate repair is needed," he told Bernama when met while observing road maintenance work on the Pasir Gudang Expressway here late yesterday.
He said this when asked on the request for allocation of RM48 million by the Johor government for repair of roads that were damaged due to the floods in the state early this year.
On the maintenance work being done at the Pasir Gudang Expressway,  Badrul Hisham said it involved Section 16 to 23.
He said there had been complaints of the road stretch being in bad state with potholes everywhere  and was not safe.
"The ministry and the Works Department, as well as the concessionaires,  are committed to ensure the road is safe for motorists…we hope to resolve the matter in three months," he added.
He said the maintenance work on the Pasir Gudang Expressway involved a total cost of RM10.8 million.
Sources: BERNAMA
Petronas Uplifts Festive Spirit Through Cheeky 'Seloka' In Latest Raya Webfilm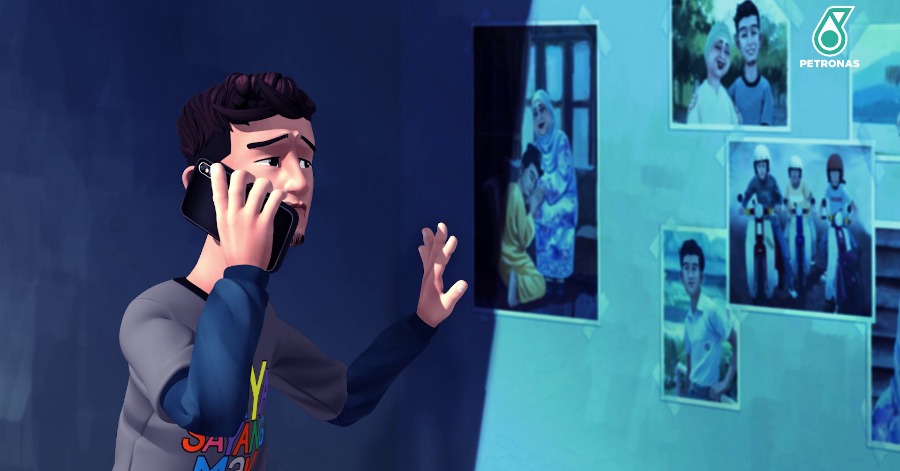 KUALA LUMPUR, 6 May 2021 – PETRONAS celebrates Syawal this year with a fully animated Hari Raya Aidilfitri Webfilm titled "Syukur Raya", a story presented in a fun and cheeky 'seloka' that explores themes of compassion and kindness.
"Syukur Raya" is narrated by a spotted dove named Syuk-kur – a wordplay of 'syukur' (thankfulness) and 'tekukur' (the Malay term for dove). The charismatic bird acts as a witness to everything that goes on in 'Taman Bawang', a neighbourhood the Webfilm portrays.
The story begins with its main character Poji feeling homesick. The hardworking and jovial youth is missing his hometown so much that he begins to envision his fierce next-door neighbour, Mak Jah, as his own mother. Giving up hope on family celebrations due to work commitments, Poji and his friends are resolved for a subdued occasion until Mak Jah shares her 'rendang' in a surprise gesture, thus reviving their festive spirit and belief in community togetherness.
"Syukur Raya" is inspired by the Malaysians' signature warmth and friendliness – values that are deeply rooted in the nation's culture. Through this Webfilm, PETRONAS is encouraging all Malaysians to embrace the joy of festivities despite the movement restrictions brought upon by the COVID-19 pandemic. It reminds everyone that Hari Raya can still be a joyful affair without the big celebrations that people are accustomed to.
PETRONAS Senior General Manager of Group Strategic Communications, Datin Anita Azrina Abdul Aziz said: "PETRONAS is continuing with its 2020 festive theme, 'our unique family', taking it one step further by expanding from the family we know to the family we discover. The fully animated film, set in a familiar neighbourhood with relatable characters, focuses on going beyond our differences to give, and forgive each other in celebrating Hari Raya.
"Despite the current challenges, if we are to open our hearts and minds, the people around us can be our source of joy this Aidilfitri, ultimately reflecting the true spirit of togetherness and generosity of the celebration."
The Webfilm is now live and available for viewing on PETRONAS' official YouTube channel and Facebook page. Our 'Raya Joy Pack' comprising "Syukur Raya" stickers and backdrop scenes to be used via WhatsApp and social media can also be downloaded via PETRONAS' Facebook page.
Kind Malaysian Helps Promote This Uncle's Beautifully Handmade Rattan Goods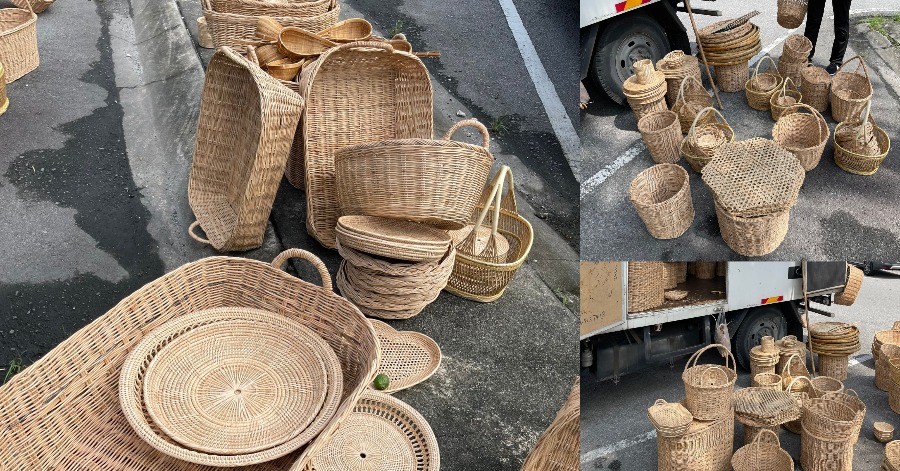 Living in this current pandemic life of COVID-19 situation, many people in this whole wide world would be struggling to make ends meet for themselves and also their beloved family. This particular situation also happens here in our country, Malaysia. As other fortunate people, we should help these people so that they can rise again and survive during this trying time.
This is what has been done by this Twitter user named Melati who helped an uncle then she met by the side of the road. According to her, this specific uncle sells a bunch of beautifully handmade rattan goods that he made himself. She has been using her own Twitter platform to do a small business shoutout to help this uncle's small business.
He makes all these himself – he has a variety of products – laundry baskets, trash baskets, baskets for whatever you want, picnic baskets, trays, coasters, some bags, etc etc etc. He can tell you how long each piece took him to make! 2/ pic.twitter.com/c8fHhruJr5

— Melati🌺🍩米拉緹👩🏾‍🏫📈ملاتي (@melatinungsari) May 6, 2021
According to the tweet which she stated, "I went to get gas yesterday and I saw an uncle with a bunch of beautifully handmade rattan goods by the side of the road. He said he's a mobile seller and goes from neighborhood to neighborhood. He asked whether I could take pix and put them on social media". That is why she kind-heartedly decided to promote this uncle's small business on her Twitter page.
She also said that all of these rattan goods are by the uncle himself. There are so many types of rattan goods sold by this uncle such as laundry baskets, trash baskets, baskets for whatever you want, picnic baskets, trays, coasters, some bags, and many others that you ever find all these while. Because he made all these rattan goods himself, the uncle can tell the customers how long each piece took him to make.
Melati ended the tweet by saying, "Follow Uncle here on IG to see which location he's at next! I'm sure MCO has been tough for him, so if you're looking for a new rattan piece for your house, do consider buying it from Uncle".
View this post on Instagram
Sources: Twitter Melati, Instagram Aranyaunkee Rattan Craft.
China's CoronaVac Vaccine Safe: Azerbaijani Acting Health Minister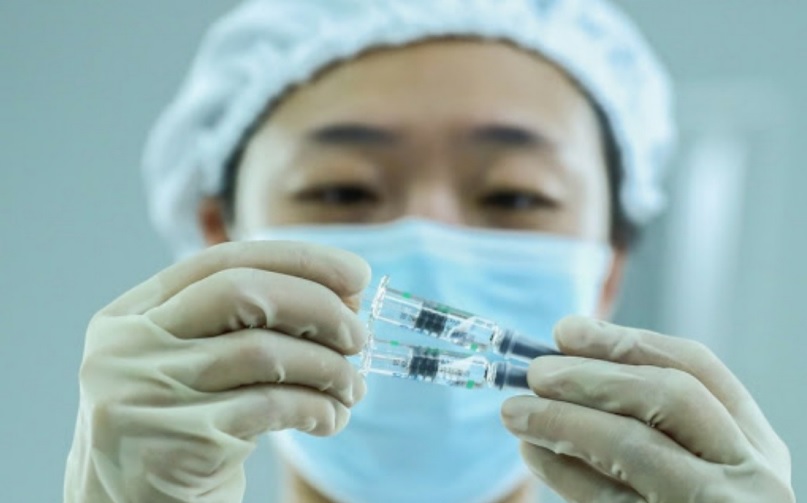 BAKU, May – Azerbaijan's acting health minister Teymur Musayev on Thursday said the CoronaVac vaccine made by China's biopharmaceutical company Sinovac Biotech is fully safe.
Speaking at a press briefing of the operational headquarters for COVID-19 prevention and control, Musayev said that 1.6 million people in the country have got their first dose of the Chinese-made vaccine so far, while 600,000 people have received both.
According to Xinhua news agency, Musayev said Azerbaijan enrolled the CoronaVac vaccine for mass vaccination, describing it as "completely safe."
Infection cases among those who received both doses were minor, he said.
"We embark on a new phase of vaccination against COVID-19 in Azerbaijan from May 10 that will enable citizens above 18 to be vaccinated. This means we now have sufficient quantities of the jab," Musayev said.
Azerbaijan launched the mass vaccination in January.
Source: BERNAMA