SPM 2020: 401,105 Candidates To Sit For Examination Under New Normal Beginning Monday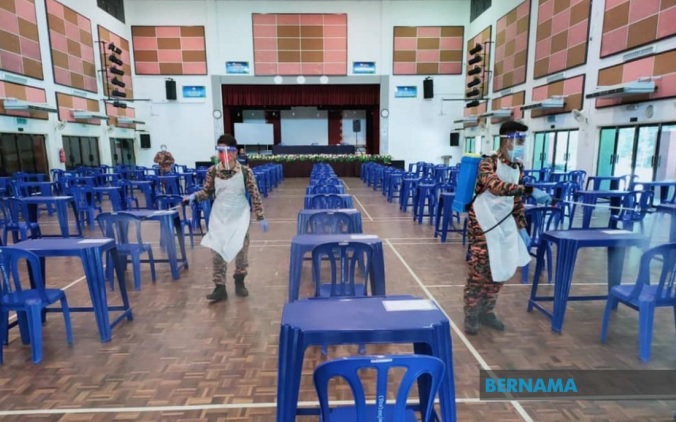 KUALA LUMPUR, Feb 22 – Today, a total of 401,105 students nationwide will sit for the Sijil Pelajaran Malaysia (SPM) 2020 examination while the country is still facing the COVID-19 pandemic, a situation which requires them to bring extra "shield".
Besides armed with pens and knowledge when entering the examination hall, the SPM 2020 candidates are also required to bring their face shield to prevent the spread of the deadly virus.
For today, the candidates will sit for the Bahasa Melayu Kertas 1 and 2 papers, which start at 8 am and 2 pm, respectively.
The Form Five students,  including those sitting for the Sijil Vokasional Malaysia (SVM) examination,  are the rst  group to sit for the SPM examination under the new normal circumstances.
A total of  3,310 SPM examination centres have been set up nationwide and disinfected  in accordance with the guidelines and standard operating procedures (SOP) set by the National Security Council and the Ministry of Health.
Candidates would be required to submit a completed health declaration form every day before they enter the examination hall, besides having their body temperatures taken and wearing face masks for the duration of the examination.
Those  who tested positive for COVID-19 or are instructed to undergo quarantine because they are close contact, will not be allowed to sit for the examination on that day, but they must produce certied documents to enable them to sit for the rescheduled examination.
A total of 48,014 examination invigilators will be on duty to  ensure that the prescribed SOPs are fully complied with during the examination period scheduled to last until March 25.
The SPM candidates today are also the  group of students who had to go through the longest annual SPM class session of almost 14 months because the COVID-19 forced them to switch to online learning through applications such as Google Meet, Google Classroom and Skype.
The annual SPM, SVM and STAM examinations are usually held in November, but these 2020 examinations were deferred to January 2021 and then to February 2021 due to the COVID-19 pandemic that forced the closure of schools.
Source: BERNAMA
Microsoft Unveils Windows 11 Operating System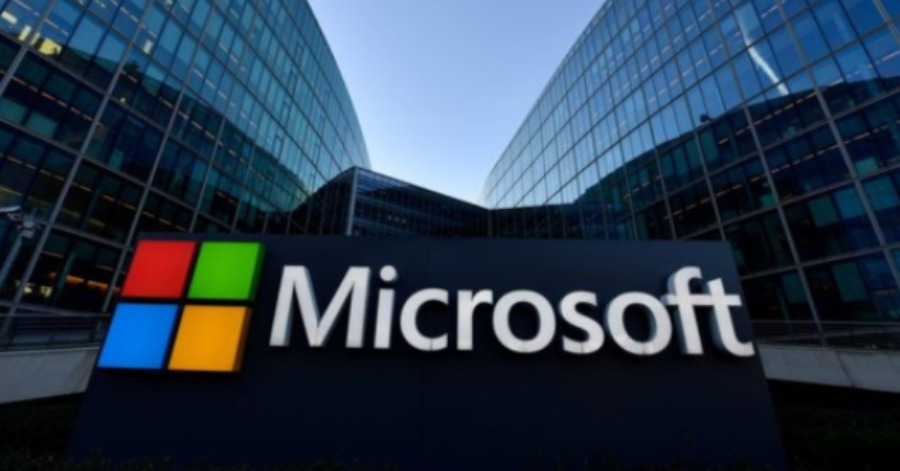 MOSCOW, June 25 — Microsoft on Thursday unveiled Windows 11, the next entry in the Windows operating systems' line-up.
Sputnik reported, citing media, that the next iteration of the operating system will feature a new user interface, a simplified start menu, and an updated taskbar. Windows 11 is also said to have new snap controls, a Widgets panel and a starting sound.
According to Carmen Zlateff, director of User Experience for Windows, the new Start menu is optimised in a way that allows a user to quickly find whatever they need. The menu uses cloud technology allowing one to see their recent files on various devices.
The operating system also has new snap layouts, which can be tailored to one's screen. It also enables use of extra monitors for greater screen space, as well as easy switching between different devices back and forth at one's convenience.
Windows 11 allows use of several different desktops which can have different apps and wallpapers for various purposes.
Significant parts of the canceled Windows 10X are reported to have been used in the development of the version.
Sources: BERNAMA
(Video) Called 'emart24′, One Of Korea's Famous Convenience Stores Is Now In Malaysia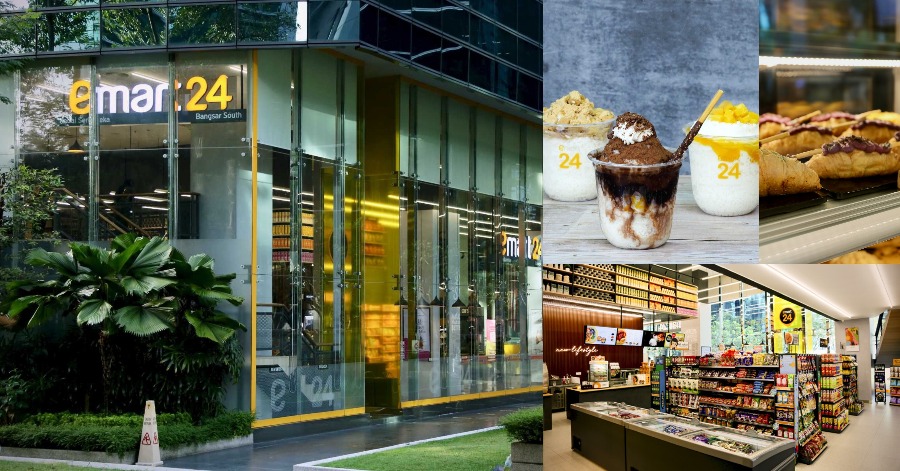 Recently, there has been particularly great news circling all over social media platforms that have made many netizens so excited. It is actually about one of South Korea's fastest-growing convenience store that is called 'emart24′. According to the news, it has officially opened specifically in Bangsar South. Malaysians are so excited because now there are going to be more store which they can enjoy various Korean's goodies.
There would be so many Korean products that are going to be sold there such as Korean street food, exclusive Korean snacks, and also Korean beauty products. Korean street food that all the Malaysians are always looking for such as delicious 'eomuk' which is a fish cake, sausage, 'cupbap' which is cup rice, fried chicken, pau, and also bingsu.
View this post on Instagram

According to the post that stated, "We're more than just your typical convenience store. Get a variety of Korean products from hot food to cosmetics. All under one roof". The statement itself would surely make all the Malaysians become so excited to have a visit to Korea's convenience store.
emart24 also has mentioned that the Bangsar South's branch is actually the first of 300 targeted to be launched in the country over the next five years with each Reserve Store having its own distinctive characters. For example, their Reserve Store in Bangsar South boasts innovations that are aimed at enhancing the customer experience with a larger space, customized interiors, and a distinct character that sets it apart from other future Reserve Stores so the customer experience is unique every time.
Sources: Instagram emart24.
Mothers-Teachers Collaboration Makes PdPR A Success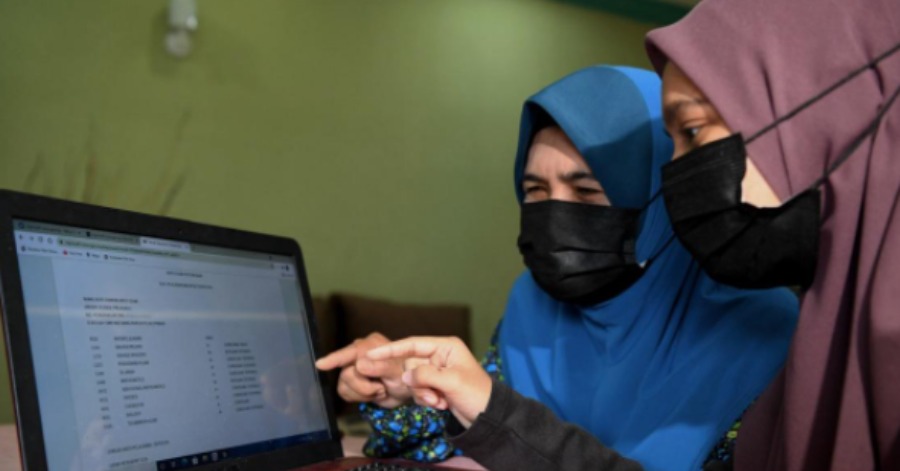 KINABATANGAN, June 25  — The implementation of home-based teaching and learning (PdPR) requires full commitment from teachers and students, but the role of parents is also important in ensuring its effectiveness.
Teachers at a school in the interior of Sabah are aware of mothers' influence in the success of PdPR, especially in areas where it is difficult to conduct online learning.
A teacher, Najme Nasir, said mothers of pupils of Sekolah Kebangsaan (SK) Sungai Lokan, had given a strong commitment to making PdPR a success since last year.
"The one who gives a lot of cooperation is the mother at home, the one who helps the students a lot is the mother, the one who keeps nagging kids about their homework is the mother.
"For that, we really appreciate the role of mothers in helping their children and also helping us teachers implement PdPR," he told Bernama when contacted.
Najme said the commitment of the mothers made it easier for teachers to monitor the progress of students at home as some areas in Kampung Sungai Lokan did not have good internet access due to the hilly terrain.
The school's teachers and headmaster, Masnah Apong, always looking for ideas to encourage students to be interested in learning, he said.
Among them is using their own money to buy school supplies, wrapped them before delivering them to 62 school children at their homes.
"There is no denying that the performance of students in the interior is different from that in the city, let alone when PdPR was launched following the pandemic.
"For us, we want the students here not to be left behind in their studies," he said.
Sources: BERNAMA