YouTube Review: These Are The Top 5 Mistakes That We Usually Do When Using Air Fryer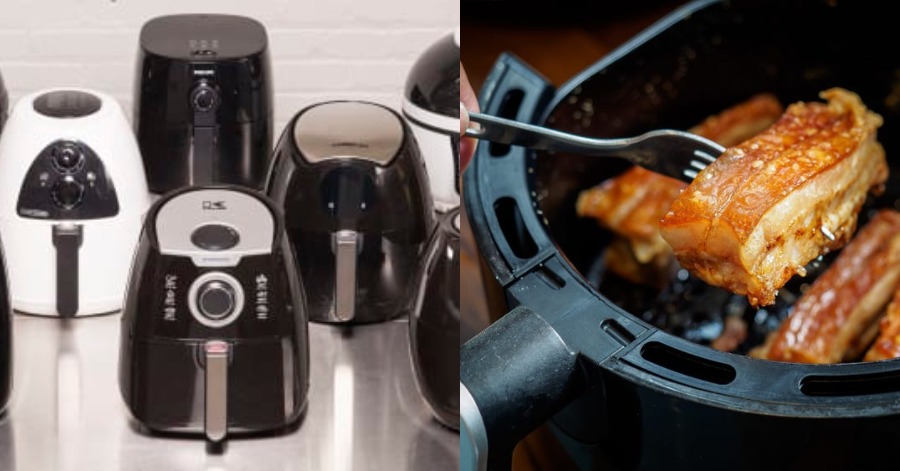 Mistakes on using air fryers are definitely something familiar to be done by many people especially if you just have one yourself. No matter what kind of brand and capacity that you bought, the majority of people most likely have been familiar with some of the mistakes that will be listed below.
According to a video by Fabulessly Frugal on Youtube, these are the top 5 mistakes commonly done when using an air fryer:
1) Not Investing In A Good Air Fryer, Tend To Buy A Cheap One Instead
It is definitely such a waste of money in the long run if you buy a cheap air fryer. There are reports that the non-stick coating will start peeling off within a few months. Do some research yourself on the best quality of air fryer that you should get within your budget. Read some reviews about the particular air fryer that you consider from other owners of the air fryer. It is recommended to buy an air fryer that got 4 to 4.5 out of 5 ratings.
2) Overcrowding The Basket Of The Air Fryer
One of the most important rules of air frying would be to not overcrowd the basket of the air fryer. Fill the basket no more than halfway full the maximum quantity. Consider getting a larger size air fryer because you could save time air frying your food in a higher quantity at one time rather than in batches. The square basket of air fryer also is much better than the circular basket of air fryer because you could fit much more food in the square basket air fryer.
3) Doing The Usage Of Oil All Wrong.
Many people think that they do not have to use any oil at all when they are air frying their food because an air fryer is supposed to give you healthier food without using any oil. On the contrary, you do really need to use oil when you are air frying your food but with different types of oil and also a different quantity of oil. Oil is actually needed to give that crispy finish to your food. Other than that, oil would also help to transfer the heat when the food is getting air fried.
4) Not Rotating Or Shaking Your Food Halfway Through Air Frying
An air fryer is actually almost completely hands-off but it is not actually 100%. For perfectly cooked food, you might want to take some time to rotate, shake and also flip your food halfway through cooking.
5) Not Checking The Food's Temperature
If you want to get the best result for your meat when using an air fryer, you might want to invest in a small instant meat thermometer. It is actually so helpful for making sure that you never undercook or even overcook your food.
Sources: YouTube Fabulessly Frugal
Food Review: Delicious Gula Apong Ice Cream By 'M Ice Cream'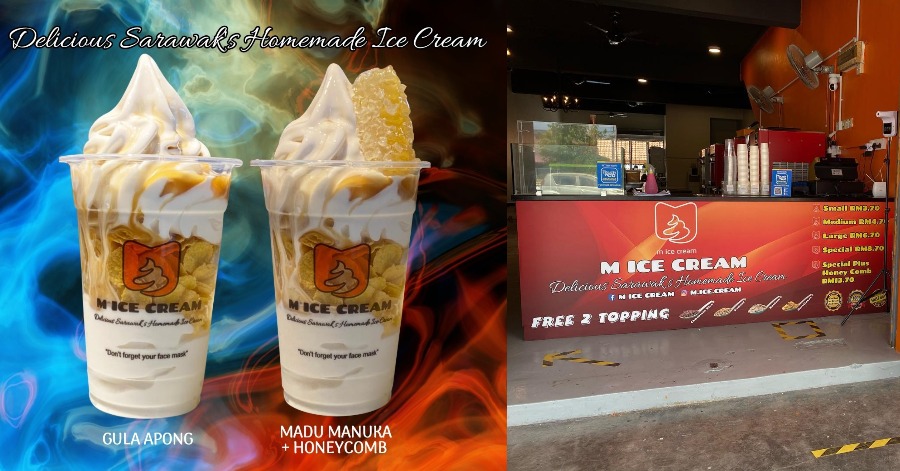 Gula Apong Ice Cream is actually a very famous dessert in Sarawak. Previously, it is hard to find it to be available here in Peninsular. Now, since 'M Ice Cream' has introduced it here, it is easier to find it. Gula Apong is actually the 'gula melaka' version of Sarawak but both of them are definitely not from the same tree. It is commonly used in a lot of Sarawakian beverages and also desserts.
'M Ice Cream' specializes in Sarawak Gula Apong Ice Cream. In this store, their ice cream can be topped with honeycomb and also varieties of toppings. The Gula Apong itself got brought from Sarawak to Peninsular Malaysia.
Gula Apong flavor is the best seller flavor from the shop. There, you can have 4 different toppings that are free and that topping is:
Chocolate Rice
Peanuts
Nestum
Corn Flakes
M Ice Cream also has two other additional toppings, and if you wanted these toppings you need to add-on payment for them and that is:
Chocolate Chips – Add-on RM1
Honeycomb – Add-om RM5
Sources: Facebook M Ice Cream.
Ji Soo Leaving 'River Where The Moon Rises', Na In Woo In Discussion To Replace Him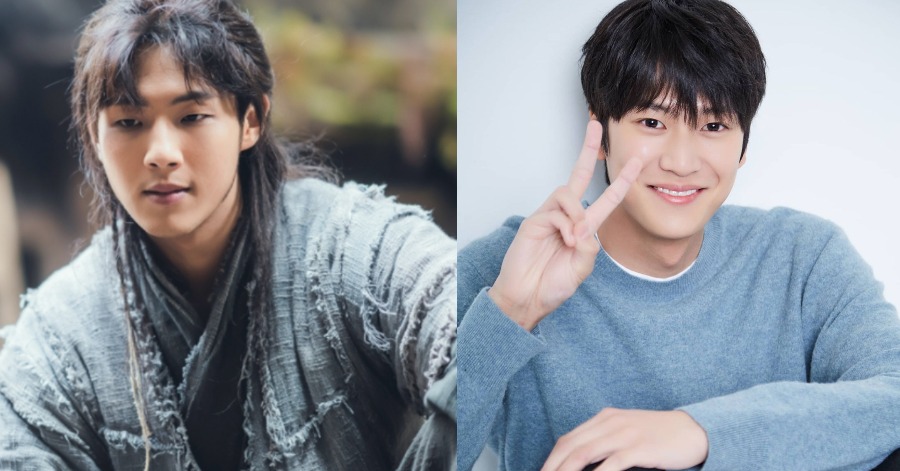 After making an apology for the offense of bullying, actor Ji Soo will be leaving the cast of the drama 'River Where The Moon Rises'.
The KBS station has confirmed the matter and informed that the character played by Ji Soo in the drama will be replaced with another actor.
"Ji Soo, who has recently become the center of controversy, will be stepping down from' River Where the Moon Rises, '" they stated.
Ji Soo previously appeared to make an open apology on his Instagram account to everyone who had been a victim of bullying during his school days.
Meanwhile, the management agency Cube Entertainment issued a statement saying that the drama actor 'Mr. Queen' Na In Woo will replace Ji Soo.
"Na In Woo has received an offer to join 'River Where the Moon Rises' in the role of On Dal, and he is currently reviewing the offer," said the agency's representative.
At this point, discussions are still ongoing over whether the upcoming episodes of 'River Where the Moon Rises' that was scheduled for March 8 and 9 will make it to air.
Source: Soompi
I-Sinar: EPF Members Can Change The Amount Of Applications Starting 8th of March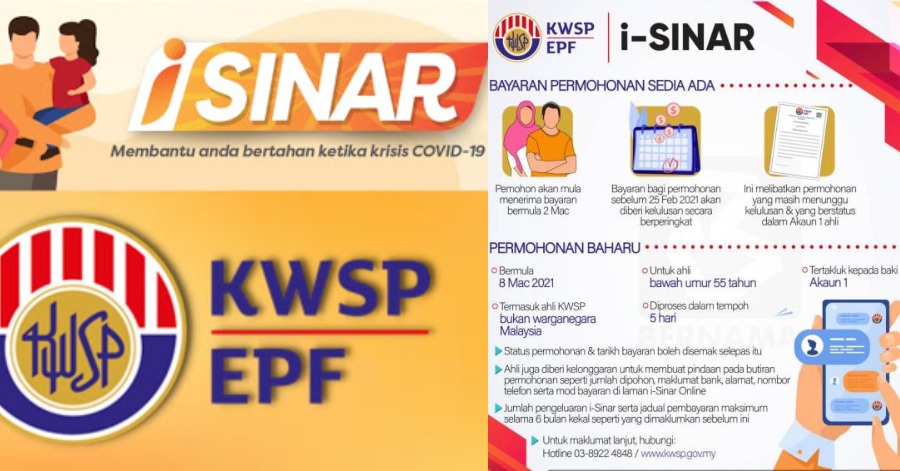 Members of the Employees Provident Fund (EPF) will be given the flexibility to make their amendments to the application details that they have made. The amendments that can be done are such as the amount applied for, bank information, address, telephone number, and the payment mode on the i-Sinar Online site from the 8th of March.
The Minister of Finance that is Datuk Seri Tengku Zafrul Abdul Aziz is confident that this is one of the developments that is very much awaited by all the people. According to him, the new i-Sinar application which abolishes all criteria will be opened on that particular date.
Payment For Existing Application
Applicants will start receiving their payment starting from the 2nd of March.
Payment for the application done before the 25th of February 2021 will be approved in stages.
This involves applications that are still pending approval and whose status does not pass.
New Application
Starting from the 8th of March.
For members that are under 55 years of age.
Subject to the balance of Account 1.
Including non -Malaysian EPF members.
Will be processed in 5 days' time.
The application status and also the date of payment can be checked after that. Other than that, the total i-Sinar withdrawal amount, as well as the maximum payment schedule for 6 months, remains as previously informed.
Sources: Facebook I-Sinar: Permohonan & Semakan KWSP Akaun 1 Online.