After Two Years of Marriage, This Couple Still 'Go Dutch' About Everything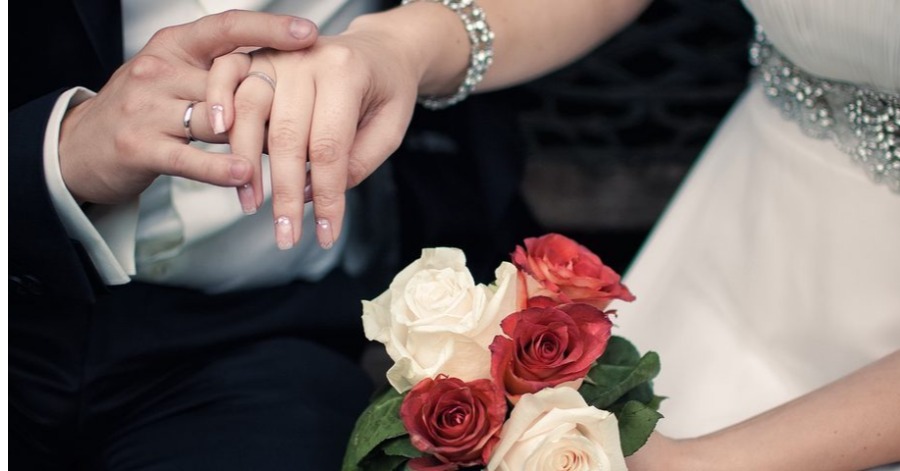 Can you imagine, a marriage where you split everything between you and your spouse? This is the unusual story of a young Japanese couple who after two years of marriage, still 'go Dutch' about everything. From expenses to house chores, they split everything evenly.
Aiko, 39 met with her husband Kazuki, 42, at a video-game production company. However, despite their compatibility, they realized they have very different interests. They decided to continue with the relationship while remaining as independent as possible. Even after they tie the knot, they still maintain that self-independence.
They only eat together on holidays, otherwise preferring to eat separate dishes, at separate times. Sharing the same room but with each have their own single bed. They split all utility bills, the rent, and any other common expense.
The two have always preferred their independence. Even for their wedding, they didn't get the same style of a wedding ring, because they couldn't agree on a design. Even separate honeymoons since they could not agree on a destination.
They became viral when they appeared in a show Follow Your Home (家ついて行ってイイですか). Various responses from people who said that they couldn't imagine living in such a marriage. The two behaved more like roommates than as husband and wife.
However, the couple insisted that this is just their way of guaranteeing a happy marriage. They are very different people and they are convinced that doing things together would just cause friction between them.
(Video) Huge Family? Use This New Update From Telegram To Video Call With Everyone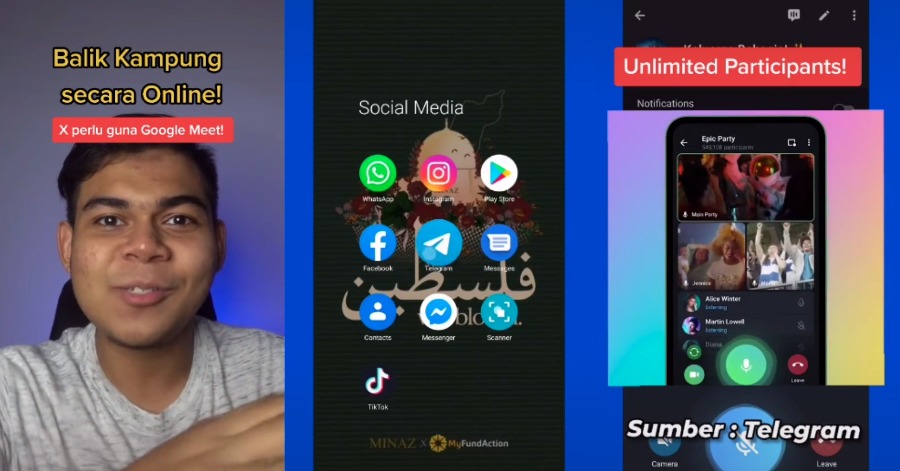 Up until today, the restriction to make inter-district and also interstate travel for all the people in Malaysia has still not be lifted up. This situation makes more and more people belonging to their family members especially those who live so far away from each other. Worry not because there are many ways that you can do to reconnect.
Technologies that have been invented nowadays would be such a blessing for a lot of people to appreciate especially during this COVID-19 pandemic situation. They could use these kinds of technologies to be able to do all the things that they could not do because of the restrictions states by the government. One of them would be to have a video call.
It is completely understood that not many platforms available online could withstand huge numbers of participants to join in a video call. Even if there are platforms available, they might be hard and also confusing for some older generations to use. Luckily, Telegram which is an application that definitely would exist in every single person in Malaysia mobile phones has recently been updated. With the new update, Telegram now would support huge participants.
In this way, everyone from different generations could easily participate in the video calls. This is how to use the feature:
Open the Telegram app on your mobile phone.
Create a group and add all your family members to your family. Add as many as you want.
Click on the 3 button icon, then start a video chat.
It is so simple to be done. In this way, all family members even for a huge family could interact with each other in the video call. This method could help to ease longing feelings between each other. It is like going back to the village.
Sources: TikTok Haziq Fikri.
(Video) Unbelievable! These Are 7 Highest Paying Jobs In Malaysia!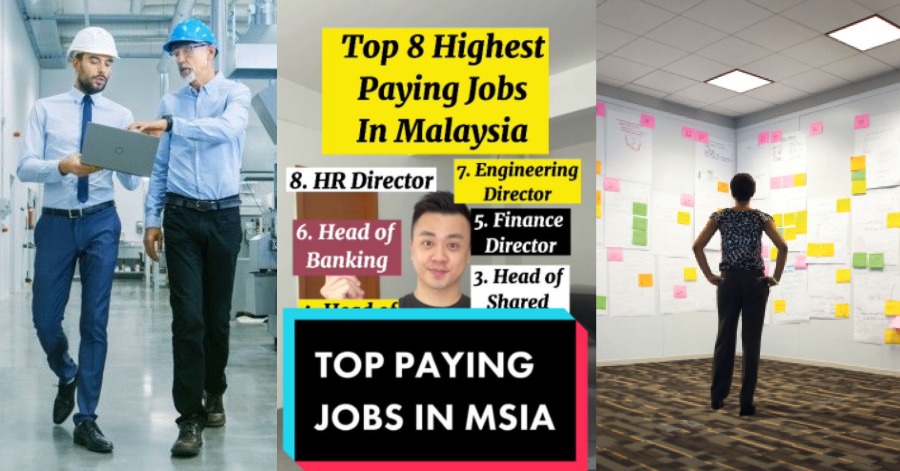 Malaysia is actually a country with strong commodity-based growth in manufacturing, finance, and other services. The overall economic growth is maintained at 4.7 by the services and manufacturing sectors with more stability and is projected by local authorities for their further development. As the ever-increasing prices of just about anything and everything continue to play on the minds of many Malaysians, they definitely wanted jobs that were secure for them.
Malaysia nowadays offers more jobs for many people out there either to be part-time jobs, full-time employment, or even internships along with further vital education. There are indeed numerous of promising careers eventually lead to very high salary for workers. After some researches have been done, these are the 7 highest paying jobs in Malaysia.
1) Medical Director
A medical director is a physician who provides guidance and leadership on the use of medicine in a healthcare organization. These include emergency medical services, hospital departments, blood banks, clinical teaching services, and others. A medical director devises the protocols and guidelines for the clinical staff and evaluates them while they are in use.
2) C-Suite Roles
'C-Suite' actually refers to the executive-level managers within a company. Common c-suite executives include chief executive officer (CEO), chief financial officer (CFO), chief operating officer (COO), and also chief information officer (CIO).
3) Head Of Shared Services
A shared services manager needs to expertly lead and manage their teams and is responsible for employee retention and recruitment. They set the tone for all teams, creating a working environment that attracts and fosters employees of the highest caliber.
4) Head Of Sales
The job of a head of sales is to set sales strategy, align the sales structure with the strategy, manage people and implement processes. That is their job. It is to lead and manage the operational elements of sales, not to sell.
5) Finance Director
A finance director in the traditional sense or CFO assumes a leading strategic role in influencing the future direction of an organization. They provide financial leadership and help to align business and finance strategies to grow the company.
6) Head Of Banking
Their primary responsibilities are to manage all banking operations for a bank. They are in charge of other branch or regional managers. They also oversee their activities and report directly to the bank's CEO. They really need a strong background in management, accounting, and business.
7) Engineering Director
A director of engineering is the head of the engineering team or department. Their duties and responsibilities also include project management, hiring new team members, presenting budgets and plans to other departments, and meeting with upper-level management.
Sources: TikTok Steve Yap.
Peanuts Are Not Really Nuts? Here's The Reason Why!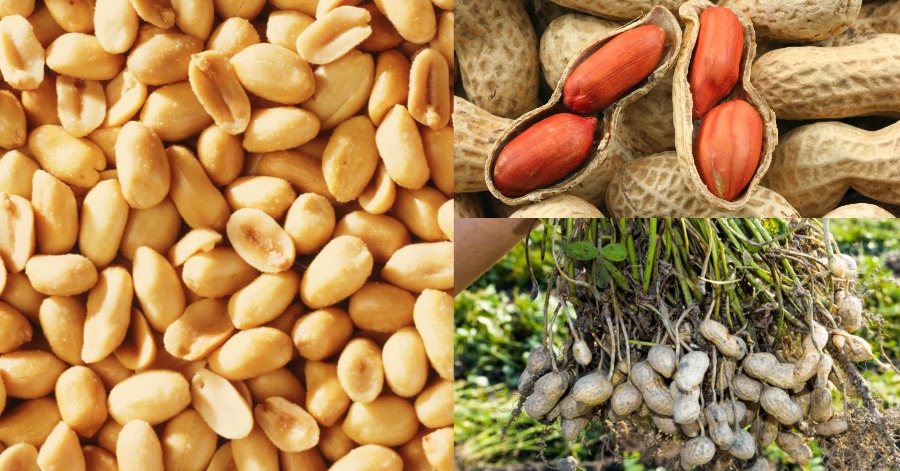 If your go-to favorite snack is peanuts, you might wanna take note that you are not actually munching on peanuts. Peanuts, despite their name with a "nut", are legumes, which means they belong to the same plant-based family as lentils, beans, and soybeans. Peanuts grow in pods, so don't go looking for them on trees.
Other forms of legumes, such as lentils and peas, also grow underground. Cashews, walnuts, pistachios, and almonds are part of this nut drudgery. So technically speaking, they are categorized as seeds of the trees (or fruits!) they grow on. It makes sense now when people call it 'ground nuts'!
This is what the peanut plant looks like in a growing field:
The peanut plant is a short plant that can reach a height of 18 inches. It's a unique plant because it blossoms above ground but bears fruit underneath. Long pointed pegs called the peduncles sprout from the plant's fading blooms into the ground when it reaches approximately a foot tall. Peanuts are grown on these pegs, not on the plant's roots.
Harvesting peanuts
Peanuts are harvested when the plant's leaves turn yellow and the inner part of shells of the peanuts shows gold-marked veins. The pegs might grow brittle and shatter in the ground after that, making harvesting considerably more difficult.
The plant is then pulled out of the ground and left to dry in a warm, dry location until the leaves turn crumbly.
Regardless of what they are called and how they grow, peanuts have benefits of their own, and here's some of it:
Rich in protein and fat
Low in carbs
Excellent source of various vitamins and minerals
Promotes weight loss
Contains heart-healthy nutrients
Gallstone prevention
Not only that, peanuts are used to make various products such as peanut oil, flour, and protein. Desserts, cakes, confectionery, snacks, and sauces are just some of the meals that employ these products.
There are so many ways to eat peanuts- it can be roasted and eaten as a snack, pureed into peanut butter, tossed into stir-fries, steamed, or added to baked goods. Although this snack can be really addictive, there are of course a few who are allergic to them, and having peanut allergies is quite common in both children and adults.
So the one thing you've always been nuts about isn't really nuts!
Sources: How Stuff Works