AirAsia Group Completes Private Placement of 100.37 Million New Shares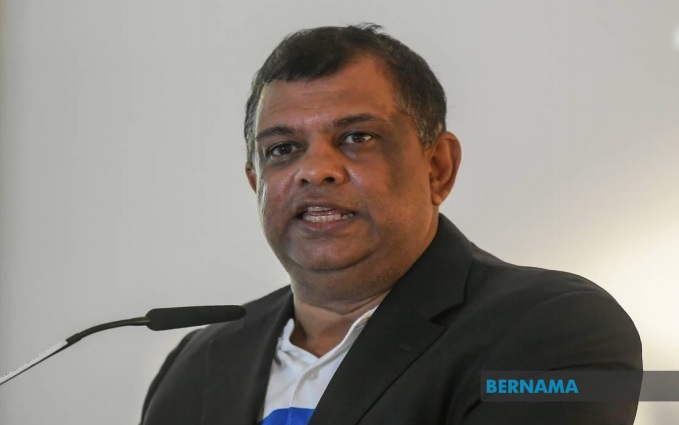 KUALA LUMPUR, March 17 —  AirAsia Group Bhd. has completed its private share placement exercise for  the second tranche which  comprises  100.37 million new shares or about three per cent of the company's issued shares.
Chief executive officer Tan Sri Tony Fernandes said the successful private share placement and the positive  response that it received from local and foreign investors were a testament to AirAsia's strong fundamentals and its tremendous future potential, especially with its pivot into digital and data-driven businesses.
"This placement forms a significant part of the group overall fundraising exercise to ensure liquidity throughout 2021.
"Of the gross total proceeds, AirAsia will allocate funds to support fuel hedging settlement, general working expenses, aircraft lease and maintenance payments and fund Airasia Digital business units, namely the Airasia Super app and BigPay fintech platforms," he said in a statement today.
The second tranche, issued at 86.5 sen per share, follows  the initial tranche of 11.07 per cent  or 369.85 million shares issued on Feb  19  that saw the emergence of Hong Kong-based investor Dr Stanley Choi Chiu Fai as a  substantial shareholder after upgrading his share position to 8.96 per cent  from less than five per cent previously.
In total, both tranches delivered 470.21 million new shares issued under the private placement exercise, representing 14.07 per cent  of AirAsia Group's total issued shares and raised a total of RM336.46 million.
Earlier, the shareholders of AirAsia Group and Bursa Malaysia Securities Bhd had approved for AirAsia Group to undertake the private placement exercise of up to 20 per cent of its total issued shares.
The exercise forms part of AirAsia Group's larger plans to raise up to RM2.0 billion – RM2.5 billion via a combination of debt and equity to finance, among others, the working capital requirements of the group.
On a wider scale, Fernandes said the private placement was a major vote of confidence towards the recovery of the aviation and tourism industry that had been severely hit by the COVID-19 pandemic.
"At AirAsia, we have robust plans that will allow us to survive on domestic services until international borders reopen," he said.
He  also expressed confidence  that the rollout of vaccination programmes in the key markets, which are  set to immunise 40 to 50 per cent  of the populations by the third quarter of this year, as well as other factors would pave the way for a major travel reboot in the near future.
The other factors include better education and testing, strong support for leisure travel bubbles among low risk countries and territories, and  the push for global digital health passports.
Source: BERNAMA
150 Volunteers To Assist COVID-19 Assessment Centres In Selangor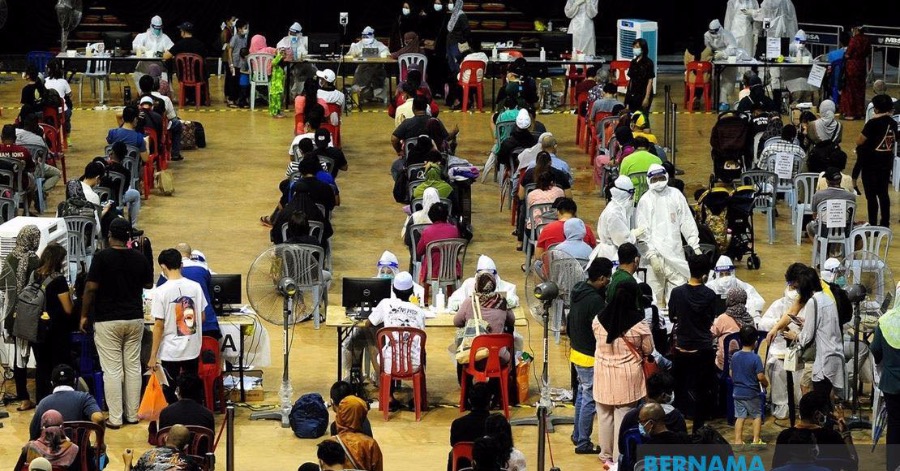 SHAH ALAM, May 17 — A total of 150 additional volunteers will be mobilised to help smoothen the operations at COVID-19 Assessment Centres (CAC) in Selangor, especially at the Malawati Stadium here.
Menteri Besar Datuk Seri Amirudin Shari said the volunteers comprised civil servants, local authority enforcement officers, medical staff at Selcare clinics and medical students from private universities, who would assist in managing traffic and COVID-19 patients as well as conducting assessments on patients.
"Other facilities such as 20 units of tents equipped with fans, chairs and PA system have also been provided at the Malawati Stadium CAC yesterday for the convenience of the public," he said in a statement today.
In a related development, Amirudin said the state government have agreed to set up a call centre, to be managed by volunteers, to help reduce CAC's burden to conduct home assessments.
Besides that, he said the state government also proposed that private clinics and medical facilities (private CAC) with general practitioners be given the permission to implement Home Surveillance Order (HSO) and provide quarantine wristbands to individuals who tested positive for COVID-19 and close contacts.
As such, he said COVID-19 patients could go to private CAC instead of district CAC, and there were 65 general practitioners in the state who have been given permission to implement the HSO
Amirudin said special counters would be set up at the Malawati Stadium from next week for the removal of quarantine wristbands and release from home quarantine.
"This will reduce congestion at the CAC and COVID-19 infection risk on those who have completed their quarantine," he said.
Meanwhile, the Menteri Besar said he was informed by the state Health Department regarding the addition of 300 beds at intensive care units and 1,300 beds at Low-Risk COVID-19 Quarantine and Treatment Centre (PKRC) at the Malaysia Agro Exposition Park Serdang (MAEPS).
In addition, he said MAEPS would only treat patients from Selangor and Kuala Lumpur, following the decision to set up PKRC in the central region such as in Negeri Sembilan, Melaka, Pahang and Johor.
Sources: BERNAMA
Majority Of Malaysians Still Adhere To SOP, But Some Are Tired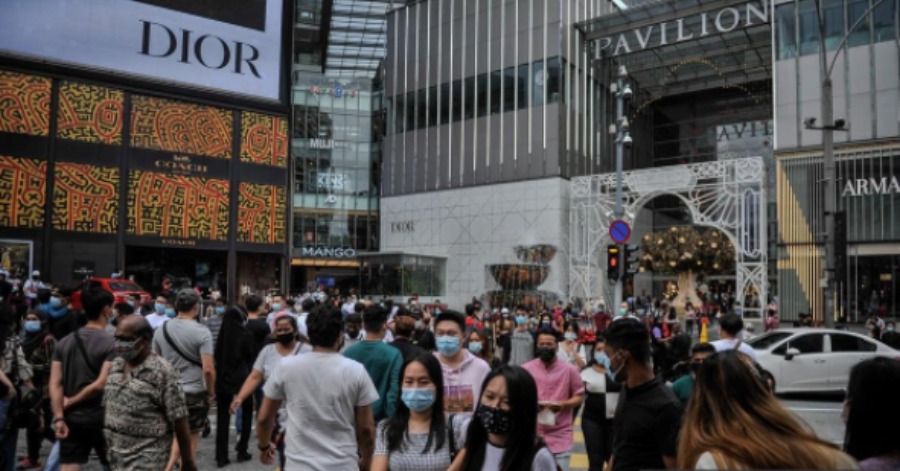 SHAH ALAM, May 18  –The recent viral on social media of pictures and videos of various quarters violating the prescribed standard operating procedures (SOPs) has sparked public outrage, especially with the high number of COVID-19 cases recorded in the country.
Nevertheless, majority of Malaysians are steadfast in adhering to the SOPs set by the government, which they have been doing since last year and has now become part of the new norms in their daily life.
Universiti Pendidikan Sultan Idris (UPSI) counseling psychologist Dr Fauziah Mohd Saad said this could be seen during the recent Hari Raya celebration which saw majority of the people complying with the government's directive not to go on house visits.
"However, in terms of enforcement, there must be empowerment by the authorities such as by the management of shopping centres in controlling the number of patrons at their premises which should control the number of visitors," she told Bernama.
A survey by Bernama at shopping malls in Shah Alam found there were not as many people at the premises as had been viralled on the on social media last weekend in conjunction with the Aidilfitri celebration.
A counselling and motivation expert, Hushim Salleh, opined that the SOP violation by some people was  because they had been under the movement control order for too long, causing them to feel restricted.
"They are suffering from pandemic exhaustion to the point of triggering psychological and emotional effects that bring to a level where they no longer care about the situation of the COVID-19 pandemic.
"Not that they do not know about the number of the COVID-19 infections and advice on complying with the SOPs as all the information can be obtained from their smartphones.
"It is the current situation that can sometimes leads to irrational thinking," he added.
Selangor still recorded the highest number of COVID-19 cases with a total of 1,650 new cases recorded yesterday.
An expert in public health at the Faculty of Medicine and Health Sciences, Universiti Putra Malaysia, Associate Professor Dr Malina Osman regarded the SOP non-compliance by some quarters in Selangor, especially in Shah Alam, as the cause of the spread of COVID-19 cases.
Meanwhile, a survey by Bernama at the COVID-19 Assessment Center (CAC) at the Malawati Stadium near here found that the situation was no longer as crowded as was viralled on social media before.
This followed a decision by the state government in setting up tents outside the CAC for the convenience of patients and staff.
Sources: BERNAMA
'Only Time Will Tell' – Muhammad Fadhil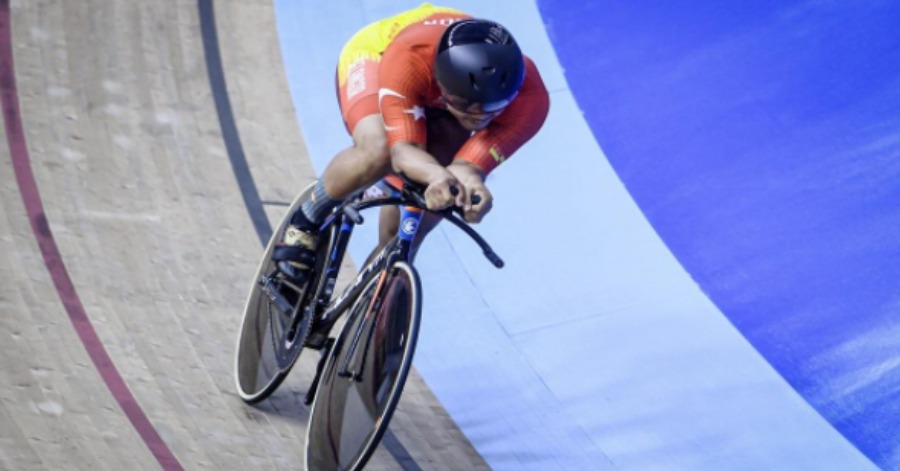 KUALA LUMPUR, May 17 — "Only time will tell," replied national track cyclist Muhammad Fadhil Mohd Zonis, when asked if he would be able to one day take up the mantle from national cycling champion, Mohd Azizulhasni Awang.
However, the 24-year-old who recently won the gold in the keirin and silver in the 1km time trial event at the International Cycling Union (UCI) Track Cycling Nations Cup in Hong Kong, said he would not think of the matter too much, and instead focus on improving his performance.
"Everyone has their own advantages, and Mohd Azizulhasni has been my idol as well. I am just focusing on the process to become a more mature rider," he said when contacted by Bernama today.
He said a message from Mohd Azizulhasni telling him to give 100 per cent commitment and stay focused prior to the race in Hong Kong also inspired him to do well at the competition.
On Saturday (May 15) Muhammad Fadhil rocked the Hong Kong Velodrome with a time of 10.298s to emerge as keirin champion, edging out two Japanese riders, namely 2020 World Championship silver medalist and four-time Asian Champion Yuta Wakimoto as well as 2019 World Championship silver medalist Yudai Nitta, who respectively won silver and bronze.
A day earlier, the Sime Darby Foundation rider, who is also the national and Asian record holder in the 1km time trial, won the silver medal in the event.
He clocked in with a time of 1 minute 1.772s, 0.998s behind German gold medalist Felix Grob, while Spanish rider Juan Peralta took home the bronze.
Mohd Azizulhasni, who is known as the 'The Pocket Rocketman' in a post on Instagram said he believed that Muhammad Fadhil and Anis Amira Rosidi – who won bronze in the women's 500m time trial last Saturday – have the potential to go further, besides having the discipline, dedication and humility to carve out successful careers for themselves.
Meanwhile, Muhammad Fadhil said winning two medals in Hong Kong had never crossed his mind after the long hiatus from competitive action, and his original mission was just to gain enough experience in the tournament.
He also dreams of making his first appearance at the Olympics in Paris, France in 2024, after missing out on the Games in Tokyo, which is scheduled to take place July 23-Aug 8.
Sources: BERNAMA