'Godzilla' The Obese Monkey Getting Fat After Being Given Junk Food At Thai Market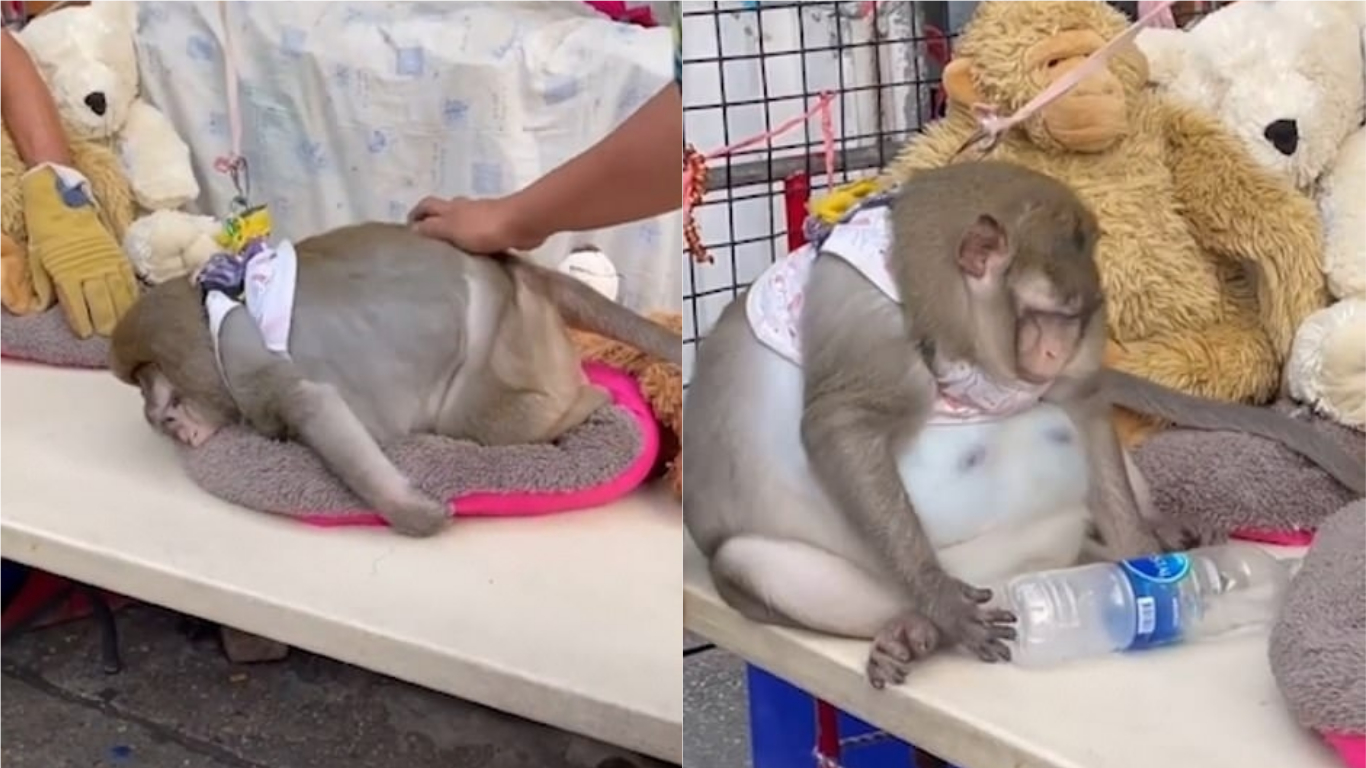 An obese monkey kept at a market in Thailand ballooned to a dangerous size after being given junk food by passersby. Godzilla was seen earlier this month in the Min Buri district of Bangkok, where visitors crowded over the stall where the monkey sat and attempted to feed it.
Shopkeeper Manop said she adopted Godzilla after he was abandoned by the stall's previous owner. She said she feeds the monkey and treats him well but has not been able to keep his weight under control. "The rescue team found Godzilla when he was very small. And since he grew up being fed by humans, he does not know how to find food on his own in the wild," Manop said.
Godzilla's weight has now increased to more than 20kg. Manop says Godzilla does exercise every morning but still hasn't been able to lose weight. The monkey does not like strangers touching them will start to behave wildly if it does not like the person.
"I bring Godzilla with me to the market where I can look after him. I don't like him to be on his own. He will stressed up. A lot of people give Godzilla food but he only eats from people he likes. He's very fussy and can get angry if he doesn't like the person."
Source: Daily Mail
Movie Review: 'Don't Listen', Horror Movie With Unexpected Jump Scares Galore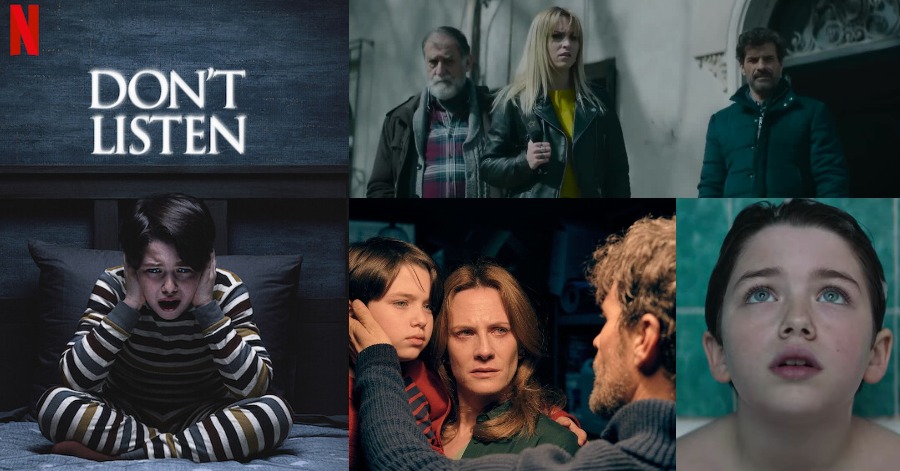 'Don't Listen' is actually a Spanish supernatural horror film directed by Ángel Gómez Hernández. The movie follows a man who after the inexplicable death of his young son in their new home begins to experience ghostly phenomena, prompting him to seek the help of a paranormal expert.
It is one of the new films that was released on Netflix on 27th of November. This Spanish horror film has ghosts, witches and even delves into Spain's dark past history with unexpected jump scares galore. The movie is already number charted number 9 in the U.K.'s Top 10 Films on Netflix.
What 'Don't Listen' Is About
Daniel, Sara and their only son Eric are a happy family that move to an old house in the country. Working as home restaurateurs, Daniel and Sara plans for restoring and sale the house after the job be done change drastically when the own Eric is found dead in the pool close to the house. Broken by the pain, Sara moves to her parents for a days after a strong discussion with him, while Daniel keeps alone in the house. However, at the next night Daniel tapes Eric's voice in his cell phone when he was sending an audio message to apologize Sara.
Looking for answers, Daniel meets Germán Redondo, a veteran and renowned writer and supernatural investigator specialized in electronic voice phenomena. Traveling to the house with his daughter Ruth, Germán analyzes Daniel's audio message, installing infrared cameras hoping to find any kind of ghostly activity, while at the same time Ruth tries get closer to her father, still affected by the suicide of his wife that is Ruth's mother happened years ago.
What Can Be Said About 'Don't Listen'
'Don't Listen' is a worthy addition to the family-moves-into-haunted-house genre, a predictable yet truly terrifying journey that masterfully creates an unsettling atmosphere. The jump scares don't feel cheap, and the twists and turns and backstory reveals are earned. Even when it's utilizing clichéd tropes and story beats, it manages to remain fully engaging and suspenseful.
'Don't Listen' isn't necessarily reliant on innovation. The film's strength comes from its ability to suck you in completely, immersing you in a world where something sinister lurks behind every corner. If you're a lover of the genre and down for a predictable journey that boasts some truly scary moments and magnificent atmosphere, you're gonna love this one.
(Video) Perfect Bakery Cafe In Cheras Where You Can Get Freshly Baked Fruit Strudel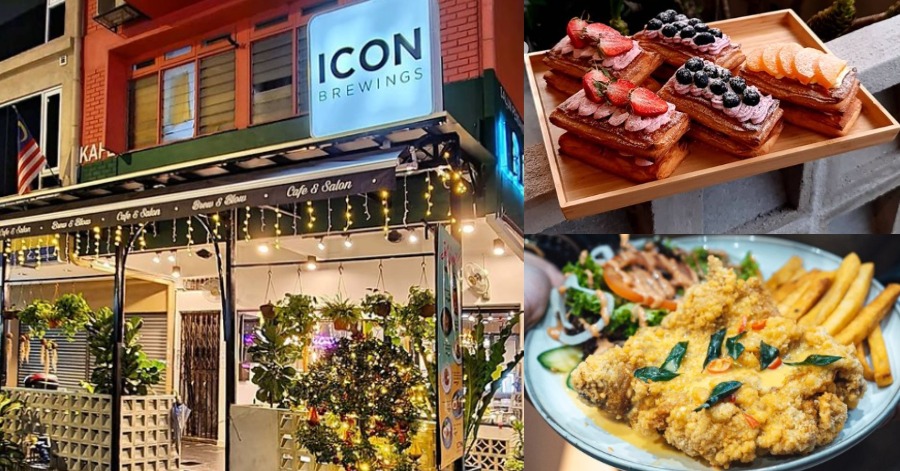 There are actually so many different types of pastries that can be enjoyed from pies to tarts and even quiches to croissants. One of the most favorite pastries ever made would definitely be fruit strudel. Talking about fruit strudel, there is one particular bakery cafe that sells amazing fruit strudel and it is called 'iCon Brewings' located in Cheras.
Fruit strudels at this bakery cafe are loved by many people because they are freshly baked daily. Aside from using fresh fruits to top off their deliciously flaky pastry, they also make their whipping cream and jam filling from scratch every day. That is why this is one of the best bakery-cafes that served fruit strudel.
View this post on Instagram
Other than Peach Strudel, there are also other fresh fruits such as Kiwi, Blueberry, and even Mango Strudel. They all would taste as good as they look whether or not you have a favorite fruit of your choice. Even though that this particular bakery cafe is well known for its fruits strudel, it also got many other pastries that customers could enjoy.
Aside from serving yummy-looking fruit strudels, this cafe is also known for selling a wide variety of artisan pastry. There are also croissants, Danish pastries, tarts, and many more. In addition, they also have cafe food and coffee here.
View this post on Instagram
View this post on Instagram
For those who are interested on going to iCon Brewings, this is their address.
Address: 24, Jalan Manis 3, Taman Bukit Segar, 56100 Cheras, Wilayah Persekutuan Kuala Lumpur.
Sources: Instagram iCon Brewings, Facebook iCon Brewings.
Upholding The Malay Tradition, These Are Different Styles On Wearing 'Sampin'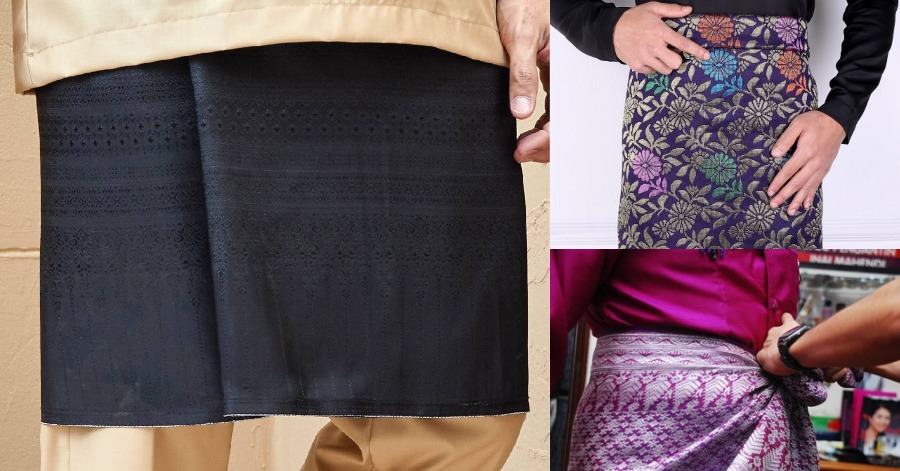 The tradition of wearing sampin has come way back since the generation of our elders. There are so many people that can be seen wearing sampin as part of their essential outfits. Definition of sampin according to Kamus Dewan would be as a sarong worn after wearing the pants in the Malay attire and usually from the waist to the knees only. Sampin is also used to complement the looks when wearing baju Melayu.
Nowadays, we often see people wearing sampin during Hari Raya Aidilfitri, Hari Raya Aidiladha, or any other formal events that require them to wear baju Melayu. There are actually so many different styles that can be used when someone is wearing sampin. All of these different styles come from different regions and sometimes bring different meanings for the wearer.
These are examples of different styles of wearing sampin:
1) Ikatan Pancung
The method on how to wear this style is just by using loose fabric. The fabric is wrapped around the waist and before reaching the end of the fabric, the fabric is "beheaded". That means the fabric is pinned while letting the end of the fabric hang down.
2) Ikatan Kembung
This is the style of wearing sampin that usually worn by the bridegroom in any wedding custom of the Malays. The word kembung comes from the impression of looking like you are bloating when wearing this style. The fabric is pulled to the middle or side of the body to be tied and knotted in various ways so that it will stick to the waist.
3) Ikatan Lingkup
This is the usual way on how people wear sampin. The sheath fabric is rolled up and draped over the front or sides. Similar to how to wear a sarong for everyday needs.
4) Ikatan Anak Raja Lima
When wearing this style, you have to balance the fabric in the middle. Arrange and fold downwards. Finish the tiered layer. Take the bend and update the side ties at the waist.
Sources: Pecinta Warisan Melayu.