K-Drama 'River Where the Moon Rises' Cancelled Filming, Netizens Signed A Petition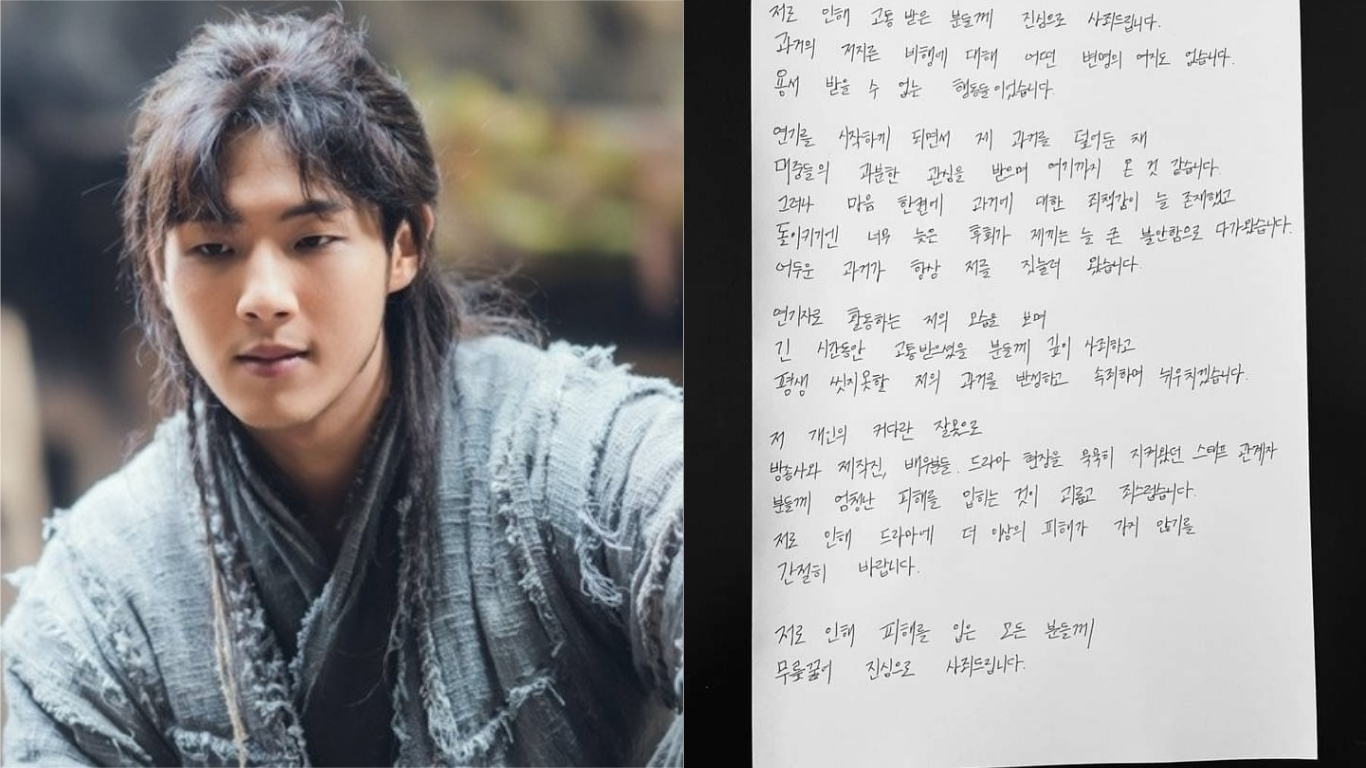 The newly released Korean Drama River Where The Moon Rises is facing risk of cancellation due to a scandal regarding one of its actors. The main lead of the KBS Drama, Ji Soo is facing backlash due to his recent bullying scandal.
The issue however is related to his past during his middle school years. An online community revealed that Ji Soo was a violent student and created all misdeeds. The user confessed to being harassed by the actor when they were in school together in 2008.
The user explained that he felt disgusted by Ji Soo's pretentious act that he is good.
"I don't expect reward or apology. There is no need to apologize for irreversible things," he said.
Since then, many have come forward to concur with the first author's claim. One even includes sexual assault.  This further damages the actor's reputation.
Ji Soo Apologised
Following the viral posts, the actor has apologized through a handwritten letter posted on his Instagram. He expresses his regrets over his past action.
 

View this post on Instagram

 
"I sincerely apologise to those who have suffered because of me. There is no excuse for misconduct in the past. It was an unforgivable act. As I started acting, it seems that I came to this point with undeserved attention from the public while covering up my past. However, there was always a feeling of guilt about the past in one side of my heart, and regret that it was too late to turn back always came to me with great anxiety. The dark past has always crushed me."

"I will deeply atone for those who have suffered for a long time while seeing myself as an actor, and reflect on and regret my past. It is painful and sinful to inflict tremendous damage to the broadcasters, production crew, actors, and staff members who have kept the drama scene silently due to my personal fault. I sincerely hope that the drama will no longer be damaged by me. I sincerely apologise on my knees to everyone who has been hurt by me." – Ji Soo
Agency's Response
However, the damage is done. Netizens initiated a petition to remove the actor from the drama. After the actor admitted the scandal, more than 5,5000 netizens signed the petition.
Ji Soo's agency, Keyeast is investigating this matter. They promised to verify the facts. The agency then apologised for causing concern to many people.
The drama team at KBS on the other hand is still deciding on their next step.
"We are holding a meeting today regarding whether Ji Soo should continue to appear in the drama or not. We will make our position clear as soon as the decision is made. The updated filming schedule will also be decided then."

— River Where the Moon Rises
The drama River Where the Moon Rises has only aired 6 out of 20 slated episodes thus far. Today, the drama officially cancels filming while the creators are still deciding whether to remove the character from the show or replace him. Removing the character altogether will prove to be quite a feat since he is the main character.
Whatever decision they will take, hopefully fans of this drama and Ji Soo could accept. Also, we could learn that our past will always catch up to us. But it still never too late to repent.
Source: Koreaboo, Hello Kpop, Love Kpop95, Ji Soo
Book Review: Know The Fate of Anna And Elsa In 'Conceal, Don't Feel' Book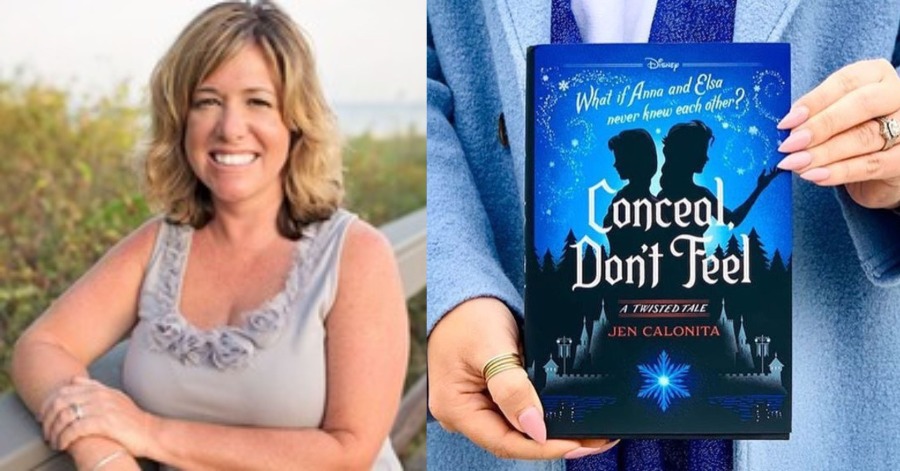 The most exciting 'Twisted Tale Series' is such an exciting book series to read because it helps the readers' minds and thinking to be out of the box. There is so much creativity to be discovered in this book series. Recently, the series has put a spin on the story of 'Frozen' movie.
The book is titled 'Conceal, Don't Feel' and it was written by Jen Calonita. The particular book retells the story of Anna and Elsa on an alternate timeline where the sisters do not know each other. In this version of the story, a curse has caused the entire kingdom to forget about Anna. The story is indeed exciting.
Much of the story is the same this time around, unlike some of the Twisted Tales that take deep departures from the source material. The big difference here is that after the icy accident while young Anna and Elsa play, Grand Pabbie realizes that Anna's heart is at risk of freezing if she remains close to Elsa. He enacts a curse that will keep the girls apart and cause the kingdom to lose their memories of Anna until a time when Elsa's powers are under control.
It is such a fun book to read and witness the story progress in a different way than the movie. This version remains faithful to the events of the film, just placing them in a different order or having characters reach their final destination in altered ways. This is refreshing for the Twisted Tale series, which sometimes veers too far off course or even goes as far as to kill off main characters.
Based on my personal opinion, book series like this is definitely a great channel to show how creative the writer is to tell the story in a different version. Even in real life, many people would have thought this kind of possibility, and the drive and ambition of this author to really finish what people might have thought is a satisfaction. A recommended book to read for all Disney fans.
Sources: Disney Books.
National Day: Police To Monitor Popular Spots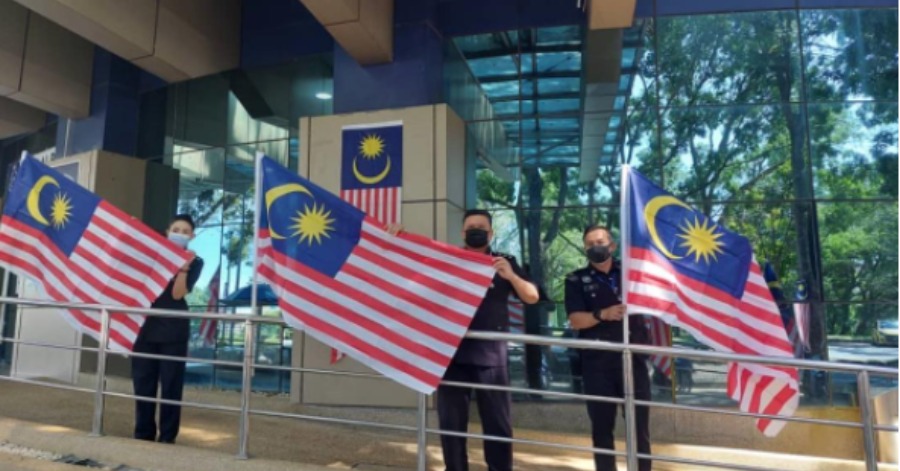 PUTRAJAYA, Aug 30 — Police will monitor popular public spots around Putrajaya tomorrow to prevent large crowds from gathering to watch the National Day 2021 celebration airshow.
Putrajaya district police chief, ACP A. Asmadi Abdul Aziz said it is understandable that many are excited and eager to celebrate National Day, but it should be celebrated with the new normal practices in place following the COVID-19 pandemic.
"Members of the public, especially the people of Putrajaya are advised to celebrate virtually and watch the show live on television," he told Bernama on the preparation and deployment of police personnel in conjunction with the National Day 2021 celebration tomorrow at Dataran Pahlawan Negara here.
A.Asmadi said a total of 235 police personnel have been tasked to ensure the smooth running of tomorrow's event and compliance with the the standard operation procedures (SOPs) set.
He hoped that the public especially Putrajaya residents will adhere to the SOPs and avoid large gathering and always observe physical distancing.
"We will ensure that members of the public follow the rules and adhere to the SOPs and refrain themselves from bringing their children out to public places," he said.
Themed 'Malaysia Prihatin', this year's National Day small-scale celebration will be held in a controlled environment without the presence of members of the public physically, in accordance with the advice of the National Security Council (MKN) and the Ministry of Health (MOH).
The live broadcast of the National Day 2021 celebration will begin at 8 am on all local television channels and via Facebook Live of the Communications and Multimedia Ministry, Merdeka 360 and the Information Department.
There will be four main presentations held tomorrow comprising a Malaysian Armed Forces drumline performance, a silent march by the Royal Malaysian Navy, a combined band show of various uniformed agencies as well as an air display by the Royal Malaysian Air Force.
Sources: BERNAMA
Book Review: Love Story With An Unpredictable Twist In 'Half-Girlfriend'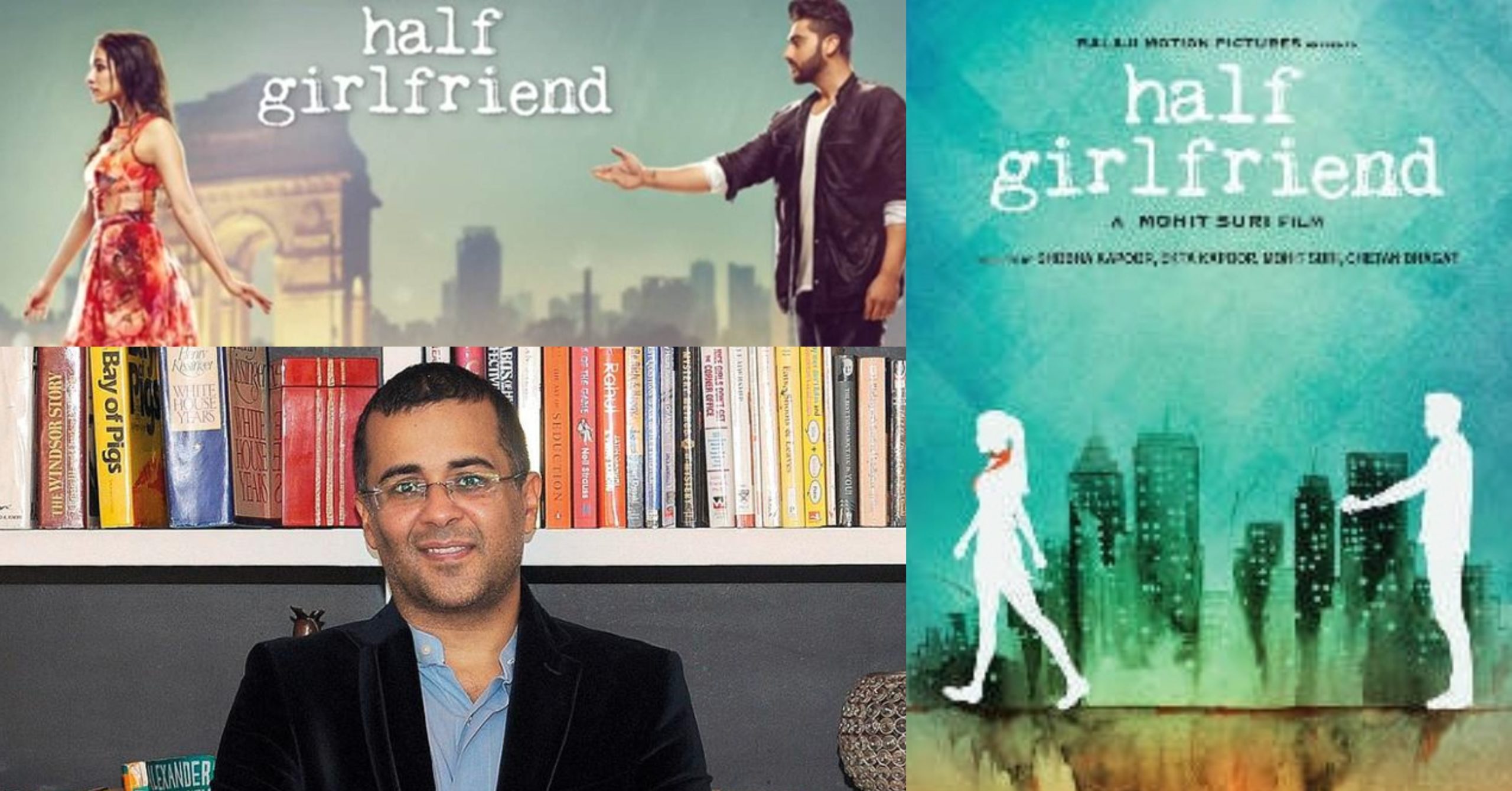 You want a girlfriend but you have a girl as your friend — a half girlfriend maybe? When it comes to Chetan Bhagat's novels, it's always about reflecting on society in a fun, non-serious way. Half Girlfriend is a pretty simple and straightforward love story. The story is about Madhav and Riya.
Two individuals with completely different statuses in society. Madhav is a simple boy from Bihar while Riya is a rich girl based in Dehli. They met at St.Stephen's college and instantly became close friends.
Madhav has a soft spot for Riya but Riya, friend zone him. Madhav wanted Riya to be his girlfriend. He questions her about the nature of their relationship. Feeling uncomfortable Riya says that she is not his girlfriend, but they can maybe reach a compromise since they have reached halfway, and she offers to be his "Half Girlfriend."
In one scene, Madhav hopes for a physical relationship with Riya but she got upset and left. A few days later, Riya got married to her childhood best friend, Rohan, and settled down in London. Delhi wasn't the ideal place for Madhav ever since Riya left. Hence, he went back to his hometown where he helped his mother run the local school, Dumraon Royal School.
Over the course of the story, the author takes the readers through the ups and downs of their on and off relationship experience. At one point, Madhav came across Riya who was now a divorcee. Riya then helps him prepare a speech for some fundraising events. However, after the event, Riya wrote a letter saying she has lung cancer. She also confesses her love for Madhav but mentioned she had only three months to live. With that, she left. Madhav tried so hard searching for Riya but it was in vain because she had cut ties with India and vanished.
Spoiler alert!
Three years late, through Riya's journal he discovered she was still alive and she lied about having cancer. The part that excites me is when Madhav travels to New York after knowing Riya isn't actually dead. Actually, Madhav remembered that Riya wanted to become a singer at a bar in New York. After three months, he finally found her performing at a jazz event and they reunite.
The book ended with the author visiting the school in Dumraon three and a half years later, seeing Madhav and Riya running the school successfully.
This novel is heartwarming and there's plenty of twists compared to a regular love story. And I totally agree with the author who said Half Girlfriend is a uniquely Indian phenomenon, where boys and girls aren't clear about their relationship status. I felt this was true because, in this novel, Riya is a character that is ready to expand herself while Madhav, just wants to cling to Riya. Also, in real life, some guys tend to think they have a deeper connection than just being friends with a girl but that doesn't mean the girl is his girlfriend. Hence the term 'half girlfriend' to me, is a clever one.
Besides, in the book, you can actually tell that they belong together but they just kept drifting apart. During the climax, I actually thought they had split for good and Riya would be a mere memory to Madhav. However, towards the end, it kept me glued to my seat. Like finally, they actually reunited and this time, Riya decided to stay.
Overall, it is a good novel. The words use were simple, keeping it easy for readers. I did enjoy this novel pretty much! Not only that, there's a movie based on this very novel titled 'Half Girlfriend', acted by Arjun Kapoor and Shraddha Kapoor.
Sources: Samsherkan