Korea's Most Famous Ice Cream Store Will Open First Outlet Soon In Lot 10, Bukit Bintang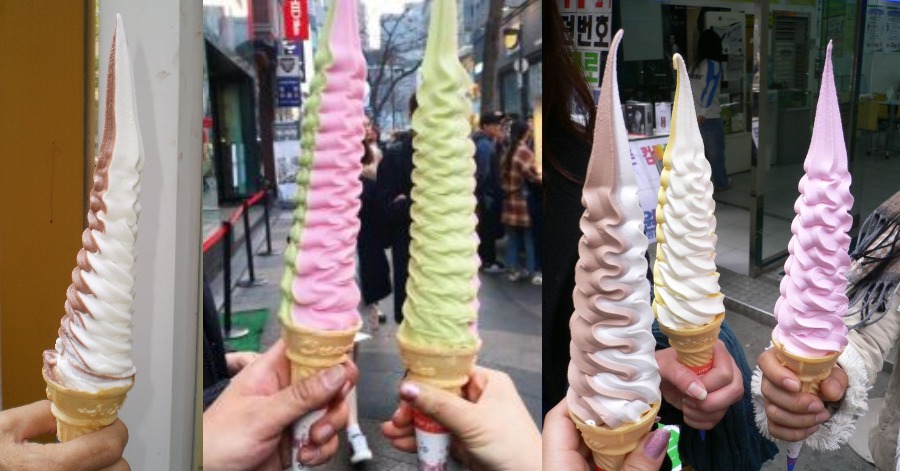 If anyone has ever been to Myeongdong specifically in Korea, they might have tried one of the Internet-famous 32cm tall swirling ice cream cones. The dessert store named '32 Parfait', which began in Myeongdong has actually been very famous for its iconic swirl ice cream, which is triple the height of a regular ice cream cone. It is finally opening its first outlet in Malaysia at Bukit Bintang. Since we cannot go anywhere anytime sooner, let Korea comes to you.
A Facebook page named the 'I Love Malaysian Food' has recently shared some photos of the '32 Parfait' dessert store's signboard that will be located in Lot 10, Bukit Bintang which is currently under renovation.
'32 Parfait' dessert store has quickly risen to fame for its one-of-a-kind selling point that is a 32cm tall ice cream cone. According to the sign, it shows seven different ice cream flavors and that are:
Yogurtblue
Green Tea
Vanilla
Chocolate
Vanillachoco
Strawberry
Mango
Many Malaysians definitely cannot wait for the official launch of the '32 Parfait' dessert store.
Sources: Facebook I Love Malaysian Food
Follow These Easy Steps To Pay Your PTPTN, SSPN-I And SSPN-I Plus Using Shopee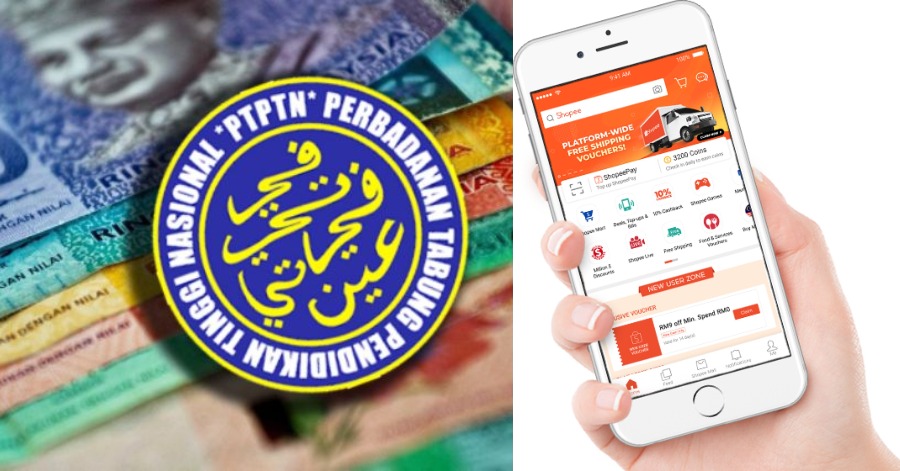 Fellow graduates, pay attention because this is just not going to help you a lot but it will also ease yourself when you are trying to pay back your own student's loan. Ever thinking that it is actually exhausting that you have to go to the counter and deal with the hustle and bustle every single time you want to pay back your student loan? Worry no more because with technology nowadays, you can just pay back your student's loan in the comfort of your own home.
The alternative mentioned would be to pay back your student's loan just by using the Shopee app. Isn't it so amazing that other than shop until your heart's content, you can also finish your obligation to pay back your student's loan there? It is such a time-saving, energy-saving, and also reliable alternatives that have ever been made for graduates.
These are the easy steps on how to do the payment for your student's loan:
1) Launch Shopee app and tap on Deals, Top-Ups & Bills > PTPTN (under Bills Category)
2) Select your loan or savings product from:
Education Loan – Bayaran Balik Pinjaman
Education Savings – SSPN-i, SSPN-i Plus
3) Input your NRIC number  > Click 'Check Account' to retrieve your account(s).
4) Select the account you want to pay and input the amount > Click 'Continue' to check out 

Please take note:
Minimum amount: RM10 & Maximum amount: RM999
A service fee of RM1.00 imposed by the service provider will be added to your checkout amount.
5) On the Checkout page, you may pay using ShopeePay or other payment methods to complete the order. 

Payment Methods available are
ShopeePay
Debit / Credit Card

Only Debit Card can be used for SSPN-I

Online Banking
Cash Payment at 7-Eleven
6) Upon successful payment, PTPTN will process your bill within 3 working days. Click 'View Order Details' to see your bill order details.
7) Click 'Order Received' & scroll to bottom > Click 'Download My Receipt' to view in-app receipt.
8) You are allowed to pay your PTPTN / SSPN bills via Shopee as many times as you want. Under My Orders > Completed tab, click 'Pay Another Bill' to make another PTPTN / SSPN payment.
Sources: Shopee
(Video) World's Longest Waterslide At Escape Theme Park In Malaysia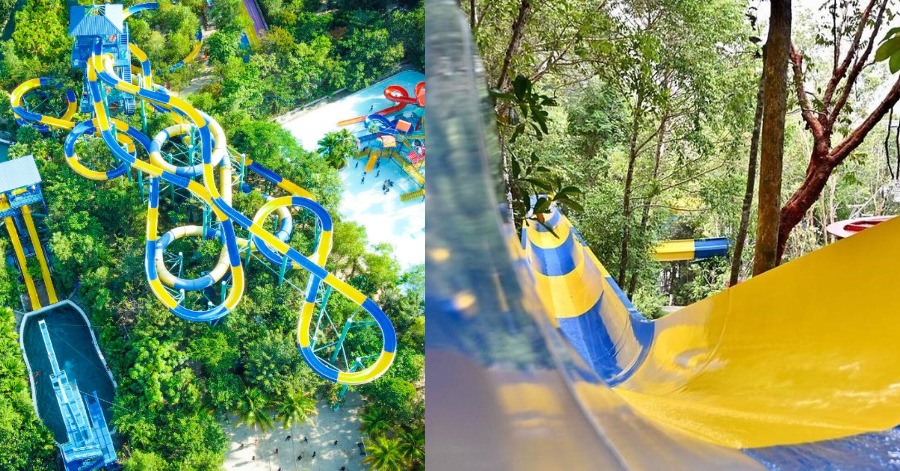 For all the people out there who really love going down the water slide, this is the time for you guys to be excited because there is actually the longest water slide in the world and it is indeed located in Malaysia. Going down the water slide is actually one of life's true simple pleasures. The longest water slide mentioned achieved by Sim Leisure Escape Sdn Bhd (Malaysia) specifically in Penang with 1,111 m in length. It operates under ESCAPE Penang.
The yellow and blue slide has double rings so that two people can ride the slide together. This particular water slide is tucked away high amid a forested hillside and people would have the chance to experience all the slide twists and turns for a very long time. Easily said, satisfaction guaranteed if you try this longest water slide.
View this post on Instagram
The slide features plenty of slow spots, which makes it feel more like a nice ride on a lazy river. But it also has its own time of scattered bursts of fast rushes that send the riders teetering towards the edge. Adrenaline rush would be such in high level while you are in this ride. It is really kind of like a rollercoaster but with more splashes of water. The journey also would just go on and on up until 3 minutes or even more.
View this post on Instagram
For those of you who do not know, the trees around the water slide actually have functions of their own. It is not there just for aesthetic purposes. ESCAPE Penang has transplanted more than 100 trees, rescuing them from construction sites where they would have been cut down. ESCAPE has a 'tree adoption' program that encourages landowners to contact ESCAPE for transplanting unwanted trees from their lands to sites operated by ESCAPE.
To find out the experience of the water slide route, Guinness World Records has shared a video showing highlights from the four-minute journey through it.
Sources: Instagram escape.PJ, YouTube Guinness World Records.
Man Cheats On 35 Women By Becoming Their Lover, Just To Get Birthday Gift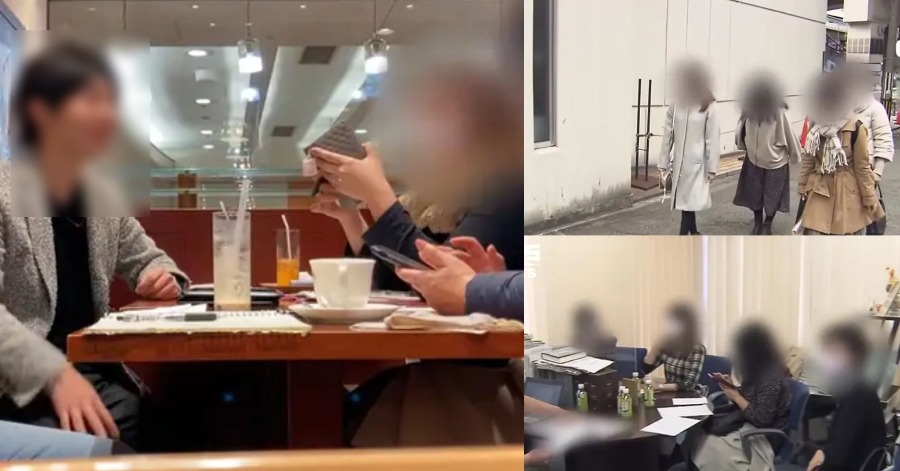 A Japanese man has been arrested after cheating on 35 women at the same time, to get a gift for his birthday. The 39-year-old would try to approach women and pretend to want to make them his girlfriend, just to get a gift in conjunction with his birthday.
The suspect from Kansai, Japan will give each of his 'lovers' a different 'birthday' date.
According to a report, the total number of women who became victims was 35 but it was reported that the actual number of victims exceeded that number.
He told one of his 47-year-old victims that his birthday was Feb. 22.
Meanwhile, another 40-year-old victim claimed he told her that his birthday was in July and a 35-year-old woman said that she thought the man's birthday was in April.
His actual birthday falls on November 13th.
He not only cheated the women in terms of cash, as well as some expensive clothes for one of his birthdays, but he also managed to sell some of the toiletries he sold, all for a profit.
It is believed that he is targeting single women, starting a relationship by indicating that he wants to get married at some point later.
The man's actions were then uncovered after all the women who were his victims 'cooperated' and then reported his cunning tactics to the police last February.
The suspect allegedly deceived all his victims where it was reported that the result of his fraud reached 100,000 yen including gifts, clothes, and cash.
Source: LADBible, SoraNews24