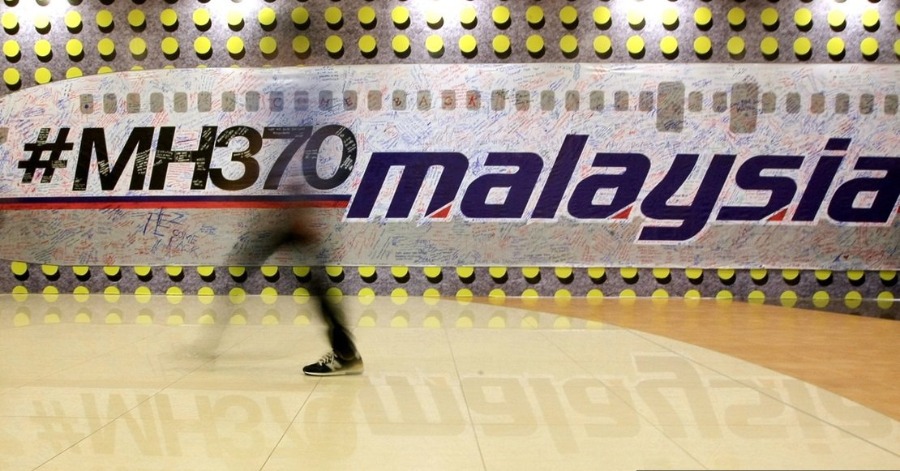 KUALA LUMPUR, March 8 — Today, March 8, marks the 7th anniversary of the disappearance of Malaysia Airlines' flight MH370 that went missing under mysterious circumstances while enroute from Kuala Lumpur to Beijing.
How and why a sophisticated Boeing 777 carrying 227 passengers of different nationalities and 12 crew vanished from the radar screen without a trace remains an enigma till today, with the extensive search never seen before in aviation history.
In remembering the ill-fated flight, Bernama revisited the incident and interviewed some of the next-of-kin in Malaysia who find the lack of closure on the episode to be disappointing.
"I feel exactly like how it had been seven years ago when I was 17, …things are pretty much the same but we are doing ok," said the daughter Andrew Nari, the chief steward on the ill-fated flight, to Bernama.
The brother-in-law of Goh Sock Lay, chief stewardess on board, told Bernama that the family did not want to talk about the incident as they felt sad each time they recalled the tragedy.
Family members of passengers also have moved on and felt there is nothing more to talk about the tragedy.
Even the conspiracy theories have abated. The initial theories, such as hijacking and diversion of the plane to US Military base on the Diego Garcia atoll, seizure of control of the aircraft from the pilots via remote methods, and catastrophic systems or airframe failure – are all have yet to be proven.
However, the aircraft's flaperon that washed up on the beach on Reunion Island a year later pointed to the fact that the Indian Ocean is the final resting place of flight MH370. However, there is no way to pinpoint the exact resting place of the aircraft in the vast ocean.
Australia, China, and Malaysia ended a fruitless US150 million search across a 120,000 square-kilometre area in the Indian Ocean in 2017. Subsequently, Houston-based group Ocean Infinity also failed to locate the aircraft and its search ended in 2018.
The Malaysian Transport Ministry had said that it has yet to receive any credible evidence to initiate a new search. Till the aircraft is found and the mystery surrounding its disappearance is deciphered, the MH370 call sign will remain an enduring mystery of aviation.
Source: BERNAMA
Separated Since Babies, This Identical Twins Finally Reunite After 36 Years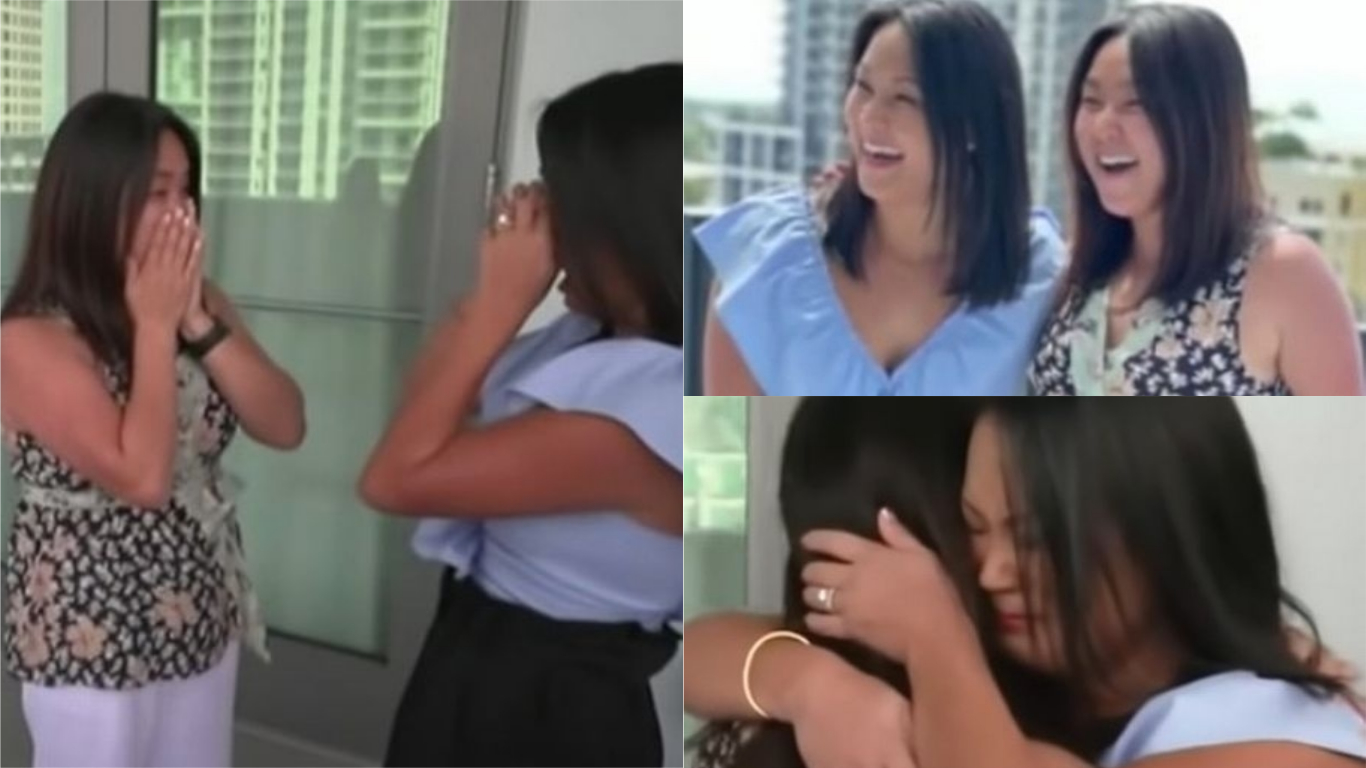 Identical twins Molly Sinert and Emily Bushnell were separated at birth in South Korea and adopted by different families. Molly went on living in Florida while Emily in Pennsylvania. The siblings spent most of their lives totally unaware of each other's existence and little information about their birth family.
But everything changes after Emily's 11-year-old daughter, Isabel wanted to make a DNA test to explore her heritage.
Isabel said, "I wanted to do the DNA test because she was adopted. I wanted to find out if I had more family on her side."
Meanwhile in Florida, Molly also decided she wanted to take a DNA test to find out more about her mother's history. The database confirmed her relations with Emily.
"(The results said:) 'You share 49.96% DNA with this person. We predict that she's your daughter'. This is obviously not right because I've never gone into labor, I don't have children."
Shortly after, she figured out that she must be her sister. They contacted each other but decided not to have a video call until they met in person.
Even though Emily didn't feel comfortable taking the test, but finding out about her twin makes everything so clear.
"Although I have family who loves me and has been wonderful, there was always a feeling of disconnection. Finding out that I had an identical twin sister just made everything so clear. It all makes sense."
As the twins got to know each other, they discovered more and more similarities between themselves.
Emily added: "Our senior prom picture…we were both wearing a beaded dress with a strapless style and our hair was exactly the same.
Emily concluded by describing the reunion as 'the happiest moment of her life'.
Source: Daily Star
'Sinomacrops Bondei', The Newest Species of Pterosaur Found In China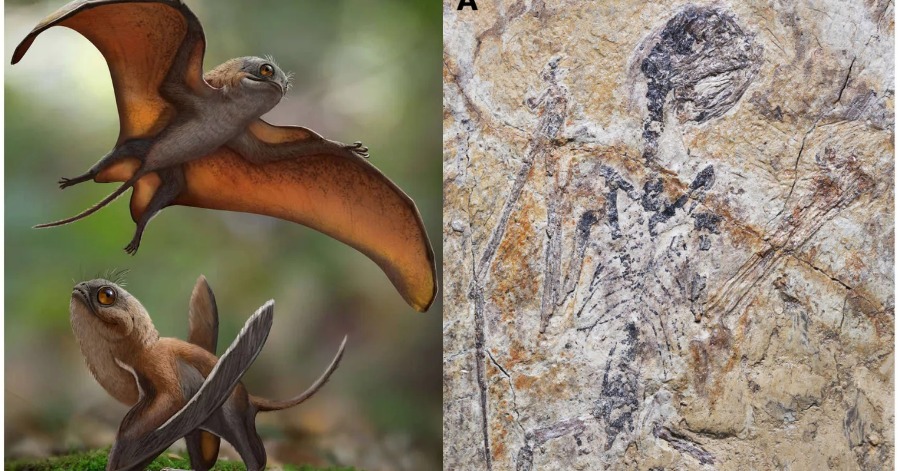 Paleontologists in China have discovered the fossil skeleton of Sinomacrops bondei, a new species of pterosaur. Scientists, mostly from China and Japan, found the fossil skeleton of the ruined creature in a rock preserved in China's Hubei Province and realized that it was a new species of pterosaur.
The name Sinomacrops bondei is taken from the Greek word for Chinese which is Sino, combined with the words for large, macro, and eyes.
The researchers chose Bondei in honor of paleontologist Niels Bonde, for his many scholarly contributions and for being an inspiration to us.
Using x-ray imaging, the team was able to reconstruct the long-extinct pterosaur and illustrations were made to show how it looks like.
"Despite being crushed to the point of obliterating many details, the specimen is rather complete and provides new information for the group," wrote the researchers on their reports.
The illustration made depicts the creature that looks like a flying squirrel but instead of a rodent's body, its shaft looks more like a salamander with large membrane wings protruding from each side. This new species also has gaping eyes, a wide smile, and a small tail between a pair of legs.
Sinomacrops bondei are also likely to be hairy but not with hair or feathers. Scientists argue that it is covered by tufted 'pycnofibers', a completely different shape of the cover and evolving independently.
A paleontologist from Baylor University in Texas, Megan Jacobs who was not involved with the research, said the findings are interesting because pterosaur fossils are so rare because their thin, hollow bones cannot be preserved like other creatures.
"It's very round with large, forward-facing eyes. Most pterosaurs of this period have elongated snouts full of little teeth.
"Finding these early pterosaurs really gives us an insight into how they started to adapt and alter aspects of their skeletons," said Jacobs.
Source: 9Gag, New York Post
Government Amends National Trust Fund Act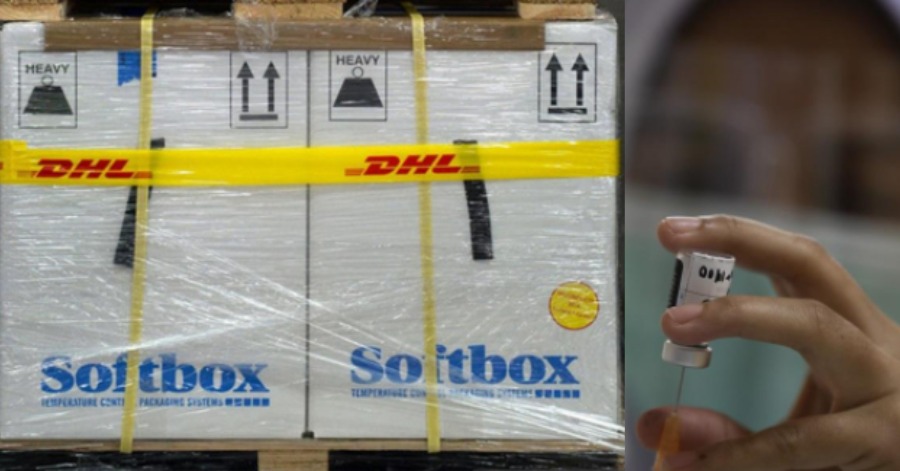 KUALA LUMPUR, April 21  — The government has approved amendments to the National Trust Fund (KWAN) Act 1988 (Act 339), which allows funds from KWAN to be used for the procurement of vaccines and any expenditure incurred in relation to the vaccines.
This is based on the Emergency (National Trust Fund) (Amendment) Ordinance 2021, which comes into operation today, through the Federal Government Gazette published by the Attorney General's Chambers today.
The ordinance, amended in Section 6, was promulgated by the Yang di-Pertuan Agong, Al-Sultan Abdullah Ri'ayatuddin Al-Mustafa Billah Shah, on April 14 pursuant to Clause (2B) of Article 150 of the Federal Constitution.
The Yang di-Pertuan Agong is satisfied that immediate action is required to amend the National Trust Fund Act 1988.
The new subsection states that "the procurement of vaccines and any expenditure incurred in relation to the vaccines for an epidemic of any infectious disease as specified under the Prevention and Control of Infectious Diseases Act 1988 (Act 342)".
On Jan 12, Istana Negara, in a statement, announced that the Yang di-Pertuan Agong consented to the Proclamation of Emergency to be implemented nationwide until Aug 1, as a proactive measure to curb the spread of COVID-19 in the country.
Sources: BERNAMA