'Nadiya Bakes', The Great British Baking Show To Stream On Netflix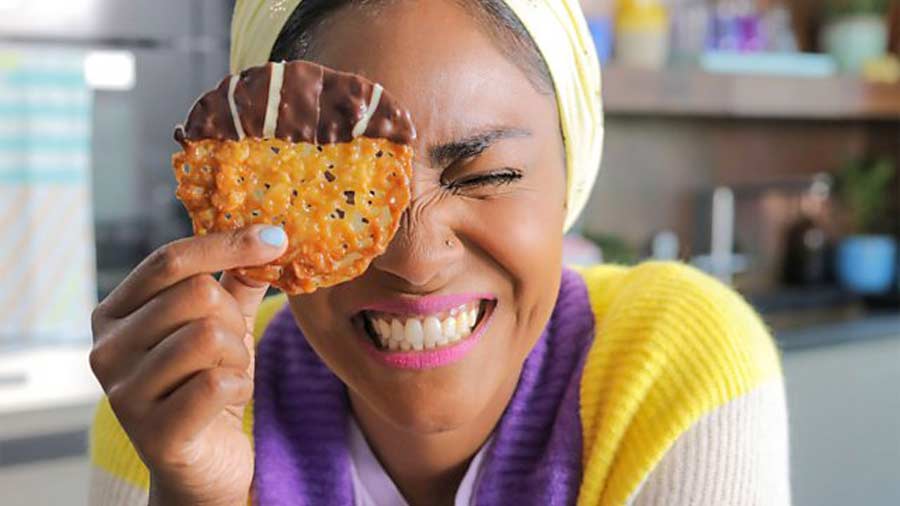 We are often 'served' with reality cooking shows like Masterchef, Top Chef and my personal favorite, My Kitchen Rules. Most show winners would go out and start their own restaurant. But it is rare that we see the winners of the show would have their own cooking show.
Meet Nadiya Hussain, author, Times columnist, mother of three and winner of the sixth season of BBC's The Great British Bake Off. Now, she can add host of Nadiya Bakes in her resume.
With her charming and bubbly personality, she shares her secrets for delicious dishes with global inspiration that is achievable for home cooks.
She brightened up the kitchen with not just her love for good food but also her character and it is certainly a 'treat' to watch her cook the meal of the day.
The 36 year-old was also responsible for making Queen Elizabeth II's 90th birthday cake. For more delicious recipes, you may catch Nadiya Bakes on Netflix.
Source: Lifestyle
Don't Panic! Ways To Tackle A 'Hey You' Text From Any Guy!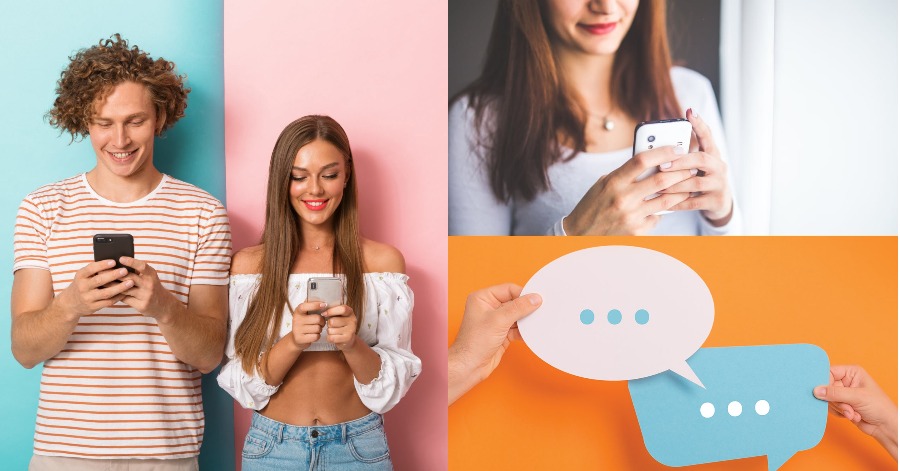 So, you've been talking to this guy but you're not really sure if he's just a friend or he's interested in you. The next thing is that he starts off the conversation by saying 'hey you'. Is that flirting or just some regular greeting?
It's difficult enough to figure out what a guy is thinking in person, let alone through text! If you must know, saying "hey you" instead of "hey" or "hi" over text has a distinct feel to it. It adds a little bit to the conversation's mood. The term "hey you," is a far more lighthearted manner of approaching someone. It also conveys closeness and indicates that you have a connection.
We girls have a hard time knowing the difference but we can't leave the boys hanging, can we? Don't need to panic. Here are 7 super simple ways you can respond to a 'hey you' text from anyone guys.
1. Say 'hey' back
The simplest reaction can also be the best reaction. A simple "hey" in response shows that you are interested in conversing with him. However, at the same time, it communicates to him that you want him to put in a bit more effort. After all, anyone can go about saying 'hey' right.
2. Give a friendly response, if you like him
If the guy is a friend, crush, or someone you've been speaking with on a dating app, he's probably flirting with you—or at the very least being cordial. If you think he's flirting with you and want to reciprocate, send him a message in a similar tone. Here are some terms you could try:
Hey yourself!
Howdy, stranger!
Hiya!
Oh hey, 'sup?
3. Try a neutral answer if you're not sure
If you don't know him, this is a decent choice. You can also go this route if you just aren't interested in him or are unsure of his intentions. Keep it courteous, but don't imitate his overbearing tone. Consider anything along these lines:
4. Use emoji or Gif
When you're stumped for words, emojis come in handy. Although you can't utilize facial emotions or body language to communicate via text, emojis can be a good substitute. If you're into him, they may be playful and flirtatious, but if you're confused by his low-effort messaging, they can also convey bewilderment or irritation. Gifs on the other hand It's also a quick and simple method to respond to an SMS with limited material. Send him a GIF or meme that best expresses your thoughts. It could just be enough to break the ice and have him say something intriguing.
5. Wait and see if there's more
If a guy really wants to talk, let it be up to him then. Besides replying short answers, another option is to simply be silent for a while and watch what he says. It's possible he was simply testing the situation to see how intrigued you are if he doesn't say anything. On the other hand, if he truly has something important to say, he'll probably say it.
6. Watch out for 'breadcrumbing'
Does he contact you for days or weeks at a time? If that's the case, a random "hello, you" text might be a hint that he's teasing you—especially if it doesn't lead to a meaningful discussion. Consider moving on if he doesn't appear eager to put in a lot of work into your relationship (or friendship). Breadcrumbing can also be identified by the following actions:
Liking your social media posts but not starting a conversation
Not making an effort to meet up or bring the relationship forward
Giving constants excuses when it comes to meeting you
7. Ignore or block 
You don't have to reply if he annoys you. Don't feel compelled to continue the discussion if you're tired of his low-effort messaging or just don't like the person. You may either stop responding to his texts or ask him to stop contacting you. A better option would be blocking his number straight.
So now you know how to tackle text from any guy! Keep those chins up and stay confident!
Sources: WikiHow
Let's Go To Langkawi! These Are 7 Best Things To Do There!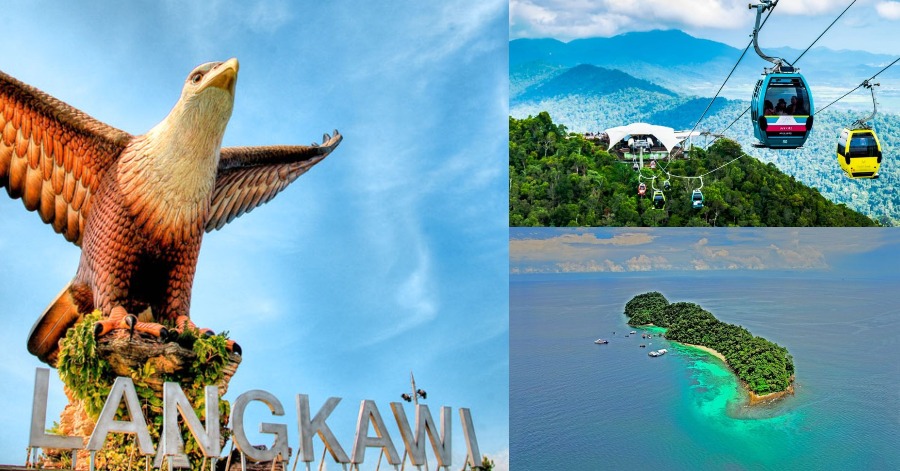 Langkawi that is also officially known as Langkawi, the Jewel of Kedah is actually a district and also an archipelago of 99 islands in the Malacca Strait. Some 30 km off the coast of northwestern Malaysia. The islands are a part of the state of Kedah, which is adjacent to the Thai border. The islands there are a few kilometers south of Ko Tarutao.
Langkawi is a great place to come if people want to sample some island living. Langkawi has a laid-back atmosphere that makes it very different from other parts of Malaysia, and many people flock here for the pretty beaches and also natural scenery. Some of the highlights of the island that people always visit include its soaring peaks. Even though Langkawi is just a small place, there is actually a huge amount to do. 7 best and interesting things to do in Langkawi:
1) Dataran Lang (Eagle Square)
Dataran Lang, also known as Eagle Square, is a striking 12 meter-tall sculpture of an eagle poised to take flight is displayed atop an elevated platform. Set in Kuah, this prominent landmark is just a five-minute walk from Kuah Jetty, Jetty Point Mall, Taman Lagenda Dalam Langkawi, as well as numerous restaurants and duty-free shops.
Opening Hours: Daily
Location: Kuah Jetty, Langkawi
2) Langkawi Sky Bridge
Langkawi Sky Bridge is a 125 meter-long curved pedestrian bridge that offers an exhilarating view of the verdant Gunung Mat Cincang, Telaja Tujuh waterfalls, and several islets surrounding Langkawi. Set 700 meters above sea level, it is only accessible via the final station of the Langkawi Cable Car ride, which is priced at RM35 for adults and RM25 for children (two to 12 years old). This sturdy bridge can accommodate up to 250 people at a time and is fitted with double steel railings, an enclosed wire mesh, and two triangular platforms where you can relax and enjoy the cool breeze.
Opening Hours: Monday & Tuesday 10:00 – 19:00, Wednesday 12:00 – 19:00, Thursday 10:00 – 19:00, Friday & Saturday 09:30 – 19:00
Address: Jalan Telaga Tujuh Teluk Burau, Langkawi
3) Langkawi Cable Car
Langkawi Cable Car takes visitors on a vertiginous 15-minute ride to the top of mount Mat Cincang, offering breath-taking views of Langkawi's rainforests, islets, and waterfalls. The journey starts out at the Oriental Village where you'll pass several stops fitted with open-air view decks along the way. As it gets a little chilly towards the top, we advise bringing a sweater along for the ride.
Opening Hours: Monday & Tuesday 10:00 – 19:00, Wednesday 12:00 – 19:00, Thursday 10:00 – 19:00, Friday & Saturday 09:30 – 19:00
Location: Jalan Telaga Tujuh Teluk Burau, Langkawi
4) Underwater World Langkawi
Set along with the vibrant Pantai Cenang beach town, Underwater World Langkawi houses more than 500 species of sea creatures including harbour seals, rockhopper penguins, seahorses, as well as flamingos, and mandarin ducks. One of the highlights is a 15-meter walkthrough underwater tunnel, where you can enjoy close-up views of sharks, giant stingrays, and green turtles.
Opening Hours: Monday – Friday 09:30 – 18:30, Friday – Sunday 09:30 – 22:30
Address: Zon Pantai Cenang, Mukim Kedawang
Price Range: RM40 (adults) and RM30 (children aged 3 to 12 years old)
5) Gunung Raya
With an altitude of 881 meters, Gunung Raya is hailed as the highest peak in Langkawi. According to local beliefs, the mountain is the cursed form of a giant called Mat Raya, who had once lived on the island. The dense rainforest is home to numerous wildlife such as leaf monkeys, flying foxes, macaque monkeys, squirrels, mountain hawk eagles, white-bellied sea eagles, and great hornbills. Gunung Raya is also a popular destination for hiking, but bringing a guide along is highly advisable as the trail can be quite challenging for novices.
Opening Hours: Daily
Location: Jalan Air Hangat, Langkawi
6) Langkawi Wildlife Park & Bird Paradise
Great for families and animal lovers, Langkawi Wildlife Park & Bird Paradise houses over 2,500 exotic birds from 150 species such as canaries, ducks, parakeets, owls, eagles, toucans, hornbills, and flamingos. The park is fitted with a walk-in aviary and a 15 meter-tall manmade waterfall, where some of the birds are free to roam about and interact with visitors. Langkawi Wildlife Park & Bird Paradise also hosts animal feeding sessions for raccoons, crocodiles, pelicans, and hornbills between 11:00 and 16:00. Set within a 15-minute drive from Kuah.
Opening Hours: Daily 08:30 – 18:00
Address: Lot 1485, Jalan Ayer Hangat, Kampung Belanga Pecah
Price Range: RM28 (adults) and RM18 (children aged 3 to 12 years old)
7) Pulau Payar Marine Park
Just 30km south of Langkawi Island is Pulau Payar Marine Park, a prominent spot for snorkeling and diving. It is about 45 minutes away from Kuah Jetty and you can take either a catamaran or a speedboat to get there. One of Pulau Payar Marine Park's best features is its Coral Garden, a secluded section filled with colorful corals. Those eager to explore the park will have to obtain permission from the authorities before venturing into the waters; alternatively, you can join a tour group, which is usually inclusive of snorkeling gear, lunch, and drinking water.
Opening Hours: Daily
Location: Langkawi
Sources: Langkawi.
It's Not Just A Headache! Things People With Migraine Want You To Know!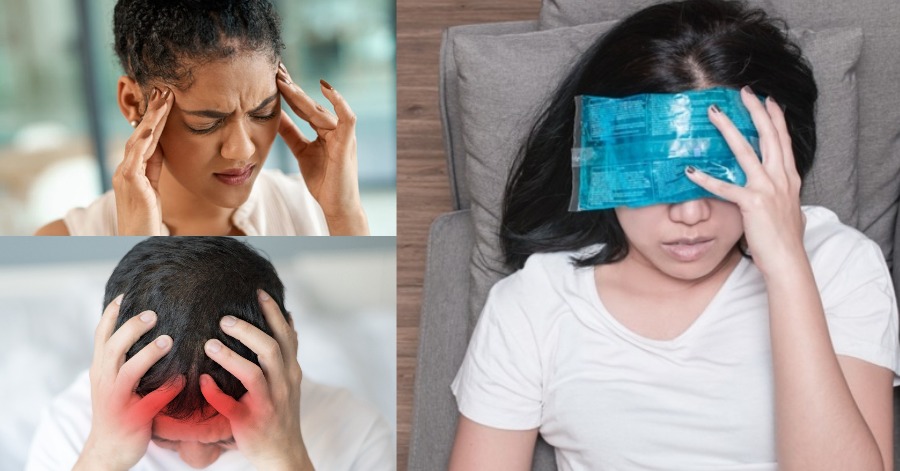 Don't call it a headache. Some of us think that a migraine is just like a normal headache. But there's just more to it. A migraine is more than simply a terrible headache; it's a strong, throbbing pain in the head, usually behind the eyes, ears, or temples, that can produce nausea, vomiting, light and sound sensitivity, and even visual abnormalities like flashing lights, tunnel vision, and momentary blindness. It might last a few hours or perhaps a few days, and it can cause significant disruption in everyday life.
It's difficult for individuals who don't suffer from migraines to comprehend how terrible they can be. However, living with this headache problem isn't easy. Here are some of the common facts that people with migraines would want you to know.
1. They are not 'just' bad headaches
Some folks find that taking two Tylenol and drinking water is all it takes to get rid of a headache. For migraine patients, however, this is not the case.
According to the International Headache Society, you must experience at least five attacks lasting 4 to 72 hours and exhibiting at least two of the following symptoms: one-sided, pulsing, moderate to severe intensity, and worsens with physical activity. Sometimes headaches don't mean they are regular headaches. They can be different and the treatment for it is also different.
2. Migraine affects more than just the head
Migraines are classified as headaches, yet they impact much more than the head. There are 2 types of migraines: aura and without aura. For migraines with aura, the auras might appear up to 30 minutes before a migraine. In such cases, the sufferer will see wavy lines, flashing lights, tingling, pins and needle feel or distorted things which are all symptoms of the aura.
Thus, migraine affects more than just your head, making everyday living much more difficult.
3. Migraine are hard to treat
Migraines are difficult to cure since every patient is different, whether male or female, young or elderly and not every drug works. Because doctors don't know how each patient will react to various drugs, treating a migraine is frequently a guessing game. So it snots every time you pop in 2 paracetamol and your migraine flies away.
4. Not only do women get them
Both men and women are likely to experience migraines. While menstruation is a migraine trigger that affects just women, other frequent triggers that impact both men and women include lack of sleep, too much coffee, alcohol, stress, and even specific foods.
5. Not easy to avoid migraine
You cannot control a migraine because it is considered a biological event. However, there are certain ways you can minimize getting a migraine such as practicing a healthy lifestyle, getting enough sleep, staying hydrated, exercising regularly, and maintaining a healthy weight.
So if you happen to know people with migraines or if anyone complained they have a migraine, don't take them lightly for a regular headache because the pain is really hard to cope with.
Sources: Self