Often Experiencing Flatulence, This Man Unaware There Is A Gigantic 59ft Tapeworm In His Bottom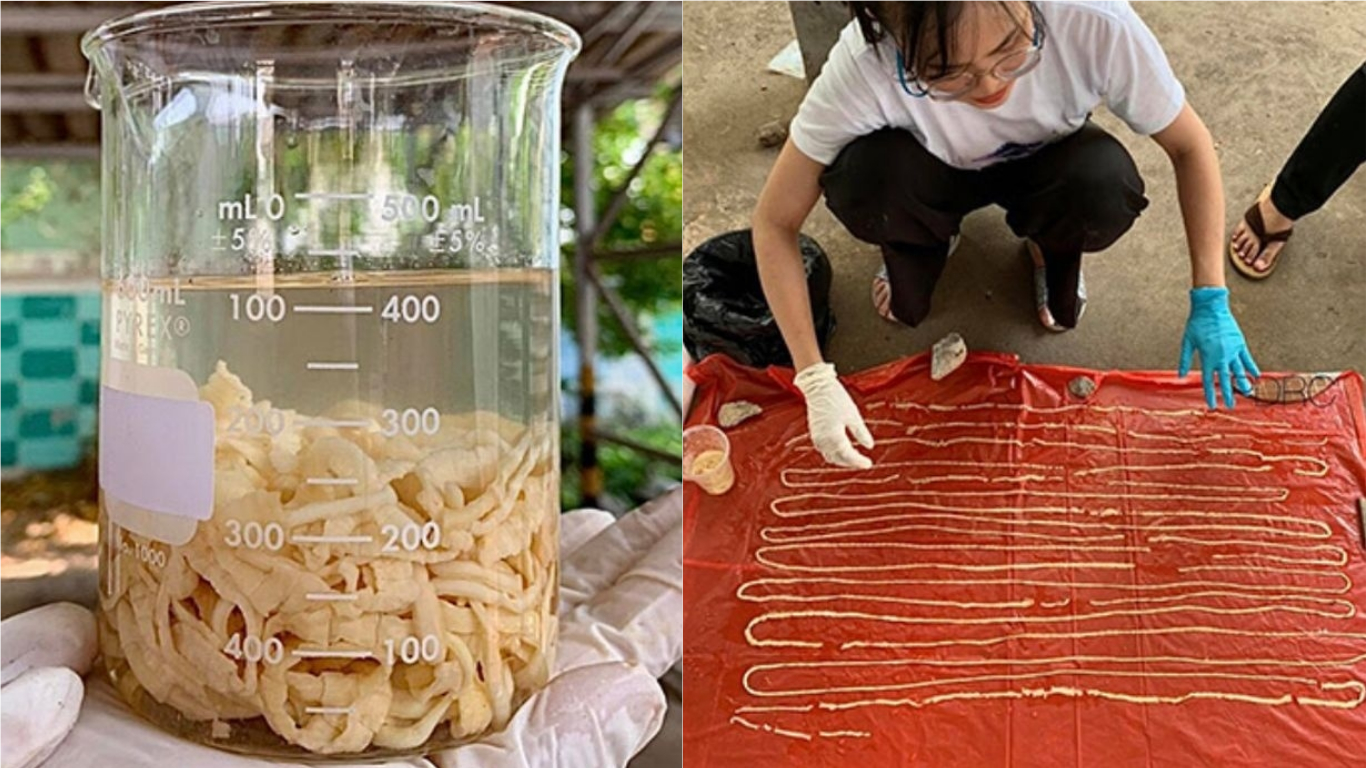 A 67-year-old man complained of 'flatulence' since the beginning of March and went to a hospital. But what the doctors told him after the analysis of his stool sample shocked him. He has a staggering 59ft long tapeworm removed from his bottom. It is the longest recorded in Thailand for 50 years.
The results showed it contained 28 infective larvae which the doctors believed came from infected and uncooked beef. They gave the patient medicine before the giant parasite came out of his bottom the next day on March 20th.
Several photos taken at the Parasitic Disease Research Centre show two medics pouring water onto a huge chunk of tapeworm.
They unfurled and measured it onto a red plastic mat.  The stool sample showed it contained Taenia saginata bovine tapeworm more than 18 meters. Usually known as the beef tapeworm, it is a type of parasite that can live in the human gut for up to 30 years.
"A Taenia saginata bovine tapeworm more than 18 meters long was obtained from a patient whose sample was sent to the center," said a spokesman for the Parasitic Disease Research Centre.
"He was given the deworming medication before bedtime and in the morning this long worm came out of his bottom. It was very big and took us a while to lay it all out on the ground," added the spokesman.
Dr. Schawanya Rattanapitoon, who led the team, said: "Transmission is caused by eating raw beef. These parasites can live in humans for more than 30 years. However, currently, they do not survive very long because better medication is available."
The doctor warned him to change his eating habits. "We have suggested that the patient's family also have medical tests to find out whether they had parasites as they are also at risk. We warned them not to continue consuming raw meat as that is one of the main causes of having parasites in the body."
Source: Daily Star
Use These Healthy 'Sahur' Tips By A Certified Dietitian For Everyone To Practice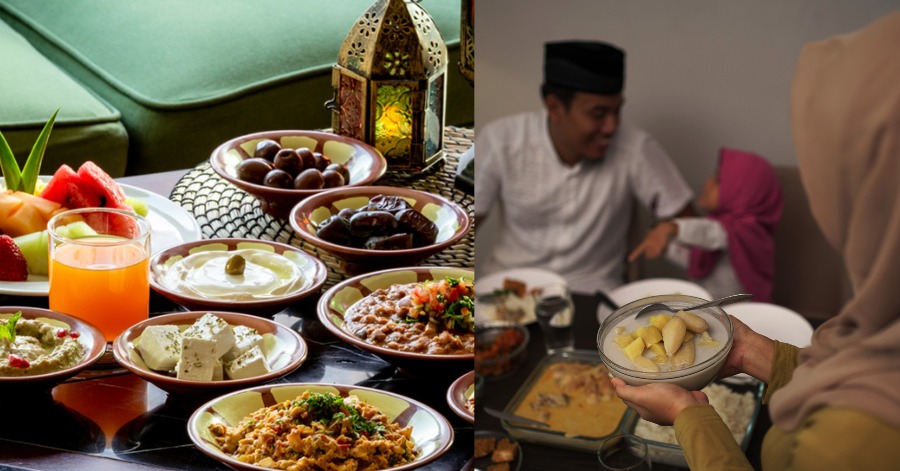 When the holy month of Ramadan arrives, many people definitely cannot wait to finally go to the Ramadan bazaar to buy their favorite food. Well, it is not often to see this kind of situation because the food that got sold in the Ramadan bazaar is actually difficult to get on a normal day and some of them are very popular during this month alone. Because of that, many people decided to buy a lot of them to be eaten during break fast and some others also eat the food that they bought at that time and eat it during 'sahur'.
This kind of attitude usually will make them feel tired so much faster because they did not take the right type of food or even did not take the right amount of food that they need during 'sahur'. In fact, calories are usually less so the nutrients are taken less when fasting. Let us see the healthy 'sahur' tips that have been shared by Salsabila Aznan who is a certified dietitian on her own Twitter page.
TIPS SAHUR SECARA SIHAT
Ramadan dah dekat jadi nak share tips sahur nutrient friendly gitu.

Almaklumlah bila berpuasa, kalori biasanya makin kurang jadi nutrien pun terambil kurang. So, ni thread utk sahur nutrient friendly.

— Salsabila Aznan (@SalsabilaAznan) April 11, 2021
1) Compulsory Intake Of Quarter Half Portion
Some may say that eating rice could make us becomes hungry even quicker. It is true if you only eat rice with egg, you will get hungry quickly. Make sure half of the plate is vegetables and not rice. Vegetable fiber helps to make you feel full longer when you are fasting.
2) Take Source Of Protein
Protein is also slow to digest. If you want to eat dates, add a glass of milk to get a minimum of protein and carbohydrates. If you eat rice, you can take fish, chicken, tofu, or even eggs.
3) Reduce Processed Foods
Avoid eating nuggets, sausages or even burgers during 'sahur'. The one who loves to eat 'budu' and also 'cencalok', try to reduce the intake. Foods that are high in salt make you thirsty quickly.
4) Minimum 2 Glasses Of Water During Sahur
This is just a suggestion. You can drink more than 2 glasses of water if you want to. Make sure to drink enough water during 'sahur' so that you are energized during the day.
5) Variate 'Sahur' Every Day
Nutrients depend on the variety of food types. Don't just take oats every 'sahur'. Or salad every day. Diversify the intake of carbohydrates, proteins, and also vegetables.
Sources: Twitter Salsabila Aznan
Johnson and Johnson Jab May Cause Unusual Blood Clotting
BRUSSELS, April 21 – The European Medicine Agency (EMA) confirmed on Tuesday that there could be a link between Johnson & Johnson vaccines and very rare cases of blood clots, Anadolu Agency reported.
"A warning about unusual blood clots with low blood platelets should be added to the product information for COVID-19 Vaccine Janssen," the EU regulator announced in a statement following the investigation of its safety committee.
But the EMA upheld its recommendation to use the jabs and confirmed that its benefits outweighed possible risks.
The investigation also concluded that "blood clots occurred mostly at unusual sites such as in veins in the brain (cerebral venous sinus thrombosis, CVST) and the abdomen (splanchnic vein thrombosis) and in arteries, together with low levels of blood platelets and sometimes bleeding."
According to the EU agency, over seven million people received the product of the Johnson & Johnson pharmaceutical company and it caused serious blood clotting in eight cases.
The cases were very similar to the side effects of AstraZeneca's coronavirus disease (COVID-19) vaccines.
In March, several European countries – including Sweden, Germany, France, Italy, Ireland, the Netherlands, Denmark, and Norway – suspended the use of AstraZeneca jabs for a while after blood clots were reported in some vaccinated people.
The EMA's investigation also concluded on Apr. 7 that there could be a possible link between AstraZeneca vaccines and very rare cases of blood clots.
Similarly, the EU regulator upheld its recommendation on using the jabs since its benefits outweighed the risks.
Source: BERNAMA
(Video) TikTok's Latest Food Trend, Have You Tried It?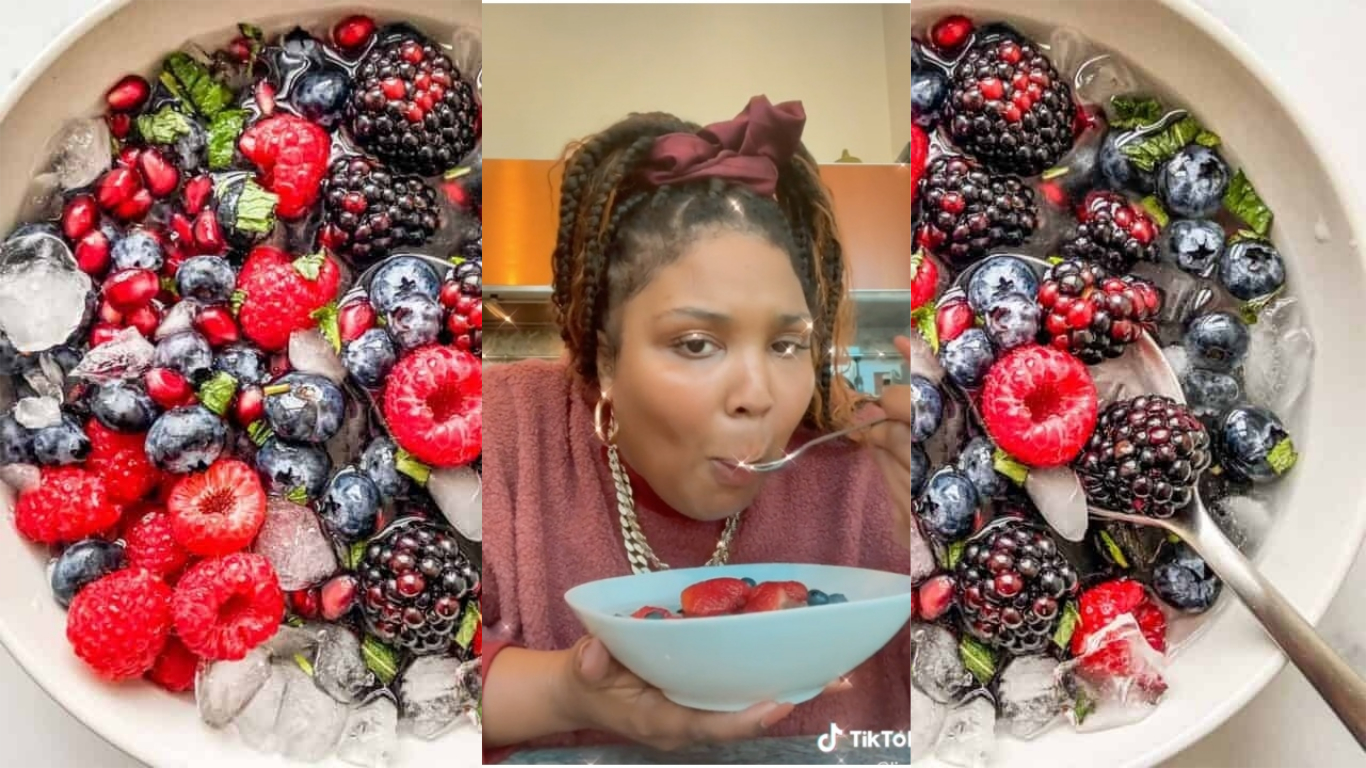 In this time of the pandemic, everyone is trying to practice a healthier lifestyle at home. There recently a new food trend circulating on TikTok that acts as a substitute for morning cereal.
Dubbed 'nature's cereal' by its creator @natures_food it is a concoction of red berries, pomegranate seeds, blueberries, strawberries, and blackberries with coconut water.
Rather than sitting down to a bowl of sugar-laden breakfast cereal, the internet is going wild for this healthier alternative. To add more crunch, just add ice cubes.
The concept got a further boost from the singer Lizzo, which makes it gains more success.
Source: @natures_food, People, Lizzo