RON97 Up Five Sen, RON95, Diesel Unchanged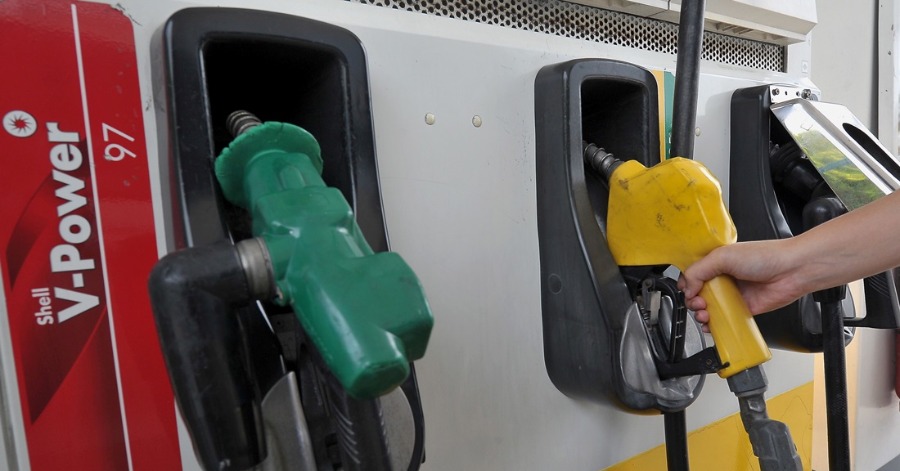 KUALA LUMPUR, March 10 — The retail prices of RON97 petrol will be higher by five sen per litre while the price for RON95 petrol and diesel will remain unchanged at RM2.05 and RM2.15 per litre respectively for the period of March 11 to 17.
The new price for RON97 is RM2.40 per litre, according to a statement from the Ministry of Finance today.
It said the new prices were based on the weekly retail pricing of petroleum products using the Automatic Pricing Mechanism (APM) formula.
"To protect the consumers from global oil price increases, the government will maintain the ceiling price of RON95 at RM2.05 per litre and diesel at RM2.15 per litre, even though the market price for both products has increased beyond the current ceiling price," the ministry said.
The government will continue to monitor the trends of global crude oil prices and take appropriate measures to ensure that the welfare and well-being of the people continue to be maintained.
Source: BERNAMA
Govt To Revise Down COVID-19 Self Test Kit Price By End Of The Year – Tengku Zafrul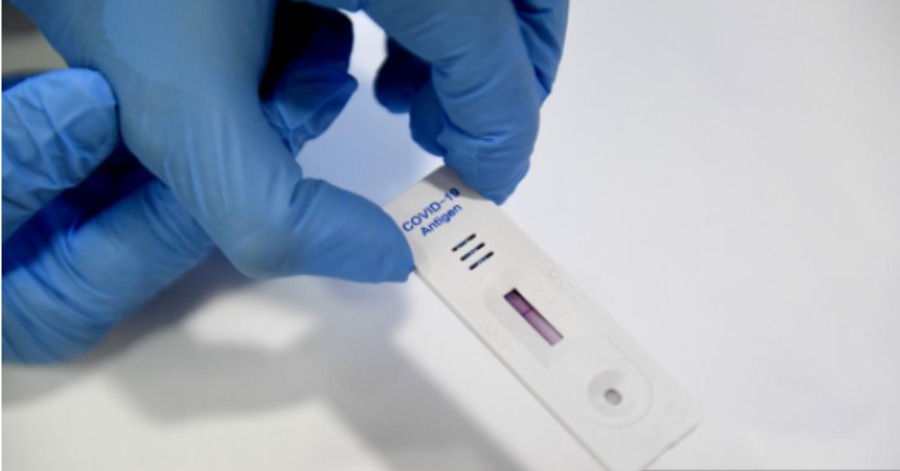 KUALA LUMPUR, Sept 9 — The government is looking at further revising down the price of COVID-19 Self-Test Kits by end of this year  to make them accessible to everyone.
Finance Minister Tengku Datuk Seri Zafrul Tengku Abdul Aziz said the Domestic Trade and Consumer Affairs Ministry and the Ministry of Health are looking into the matter.
"To expand testing efforts, the Ministry of Health has recognised RTK Antigen and approved several COVID-19 Self-Test Kits which can be bought in pharmacies nationwide.
"In making the self-test kits accessible to everyone, the Ministry of Domestic Trade and Consumer Affairs and the Ministry of Health have set the ceiling price at below RM20 per set," he said in a special address during the virtually-held National Recovery Plan Summit today.
The government has set the retail ceiling price for the COVID-19 Antigen Rapid Test Kit at RM19.90 per set and RM16 per set for wholesale price, effective Sept 5.
Sources: BERNAMA
(Video) Cinemas Are Back In Business! Don't Miss These 7 Highly Anticipated Movies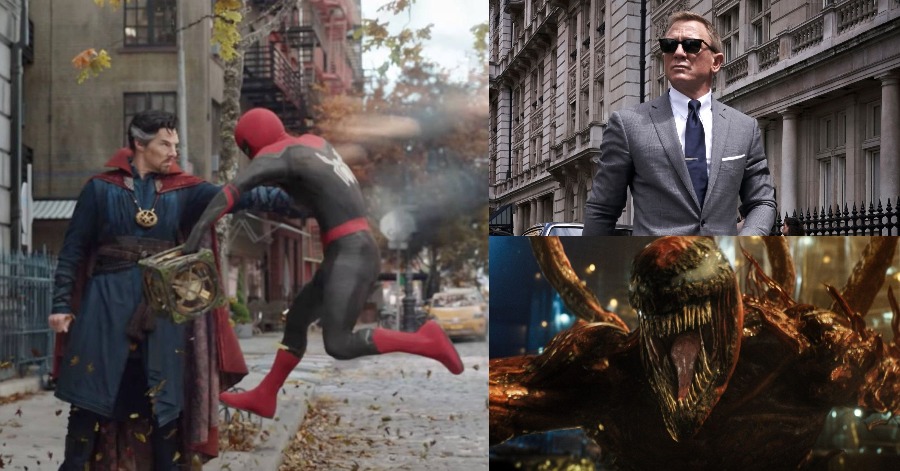 After a very long time waiting due to the COVID-19 pandemic, cinemas in all states of Malaysia are officially back in business on the 9th of September 2021. These green light are given towards all the cinemas in Malaysia after further and also detailed discussion on how cinemas have been pretty much closed for more than a year since March 2020. The industry has suffered huge losses and the livelihoods of Malaysians in the film and cinema workforce are at risk.
Recently, one of the most famous cinemas in Malaysia that is Golden Screen Cinemas has also announced that they will be reopening the cinema soon. This news definitely makes a lot of people feel excited. Based on Twitter posting that has stated, "Some movies are meant to be seen on the big screen. Get ready to go back to GSC, reopening soon".
Some movies are meant to be seen on the big screen. Get ready to go #BacktoGSC, reopening soon!

P/S: Trust me, movie title below is just the tip of the iceberg. Stay tuned for more! 🍿🤟 pic.twitter.com/g3IG7yaNDb

— GSC | #BacktoGSC (@GSCinemas) September 7, 2021
This time around, only those who are fully vaccinated can enter the halls. The previous SOP of keeping the hall at half capacity still stands. This relaxation in SOPs for the entertainment sector is set to benefit more than one million Malaysians. Due to the opening of all the cinemas, do not miss to watch and enjoy these 7 highly anticipated movies.
1) Black Widow
2) Spider-Man: No Way Home
3) Halloween Kills
4) No Time To Die
5) The Medium
6) Malignant
7) Venom: Let There Be Carnage
Other than these 7 movies, there will be a lot more of interesting and amazing movies to be released in the cinemas right after the cinemas reopen. So, get excited to watch and enjoy all the movies but make sure you guys do not forget to always abide to the SOP made by the government so that there will be no spreading infection of the COVID-19.
Sources: Black Widow, Spider-Man: No Way Home, Halloween Kills, No Time To Die, The Medium, Malignant, Venom: Let There Be Carnage, Twitter GSC.
(Video) These Are Fines You Will Get For Littering In Malaysia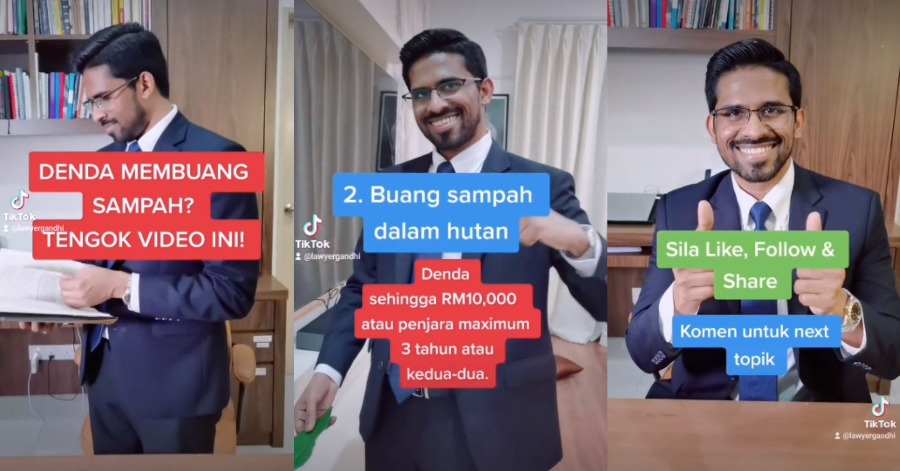 Littering is knowingly depositing in any manner litter on any public or private property or in any public or private waters. without permission to do so. Litter is trash improperly placed so as to be a nuisance or health concern. Littering is a crime. For littering in Malaysia, a person can be found guilty under Criminal Law and also Civil Law.
Littering all over the place will not only dirty our own surroundings and also pollute the environment, making it very unhygienic, but also causes bad odors and encourages the infestation of cockroaches, flies and other insects. Because of it, you should know these fines you will get for littering in Malaysia so that you would think twice before you litter.
1) Littering In The Water
Fine of up to RM100,000 or imprisonment for up to five years or both.
2) Littering In The Forest
Fine of up to RM10,000 or imprisonment for a maximum of three years or both.
3) Littering In Public Places
Fine rm500. The fine was doubled to rm1000 for repeated offenders.
Sources: TikTok Lawyer Gandhi.