Water Supply Disruptions In Some Areas In Klang Valley Due To Maintenance Work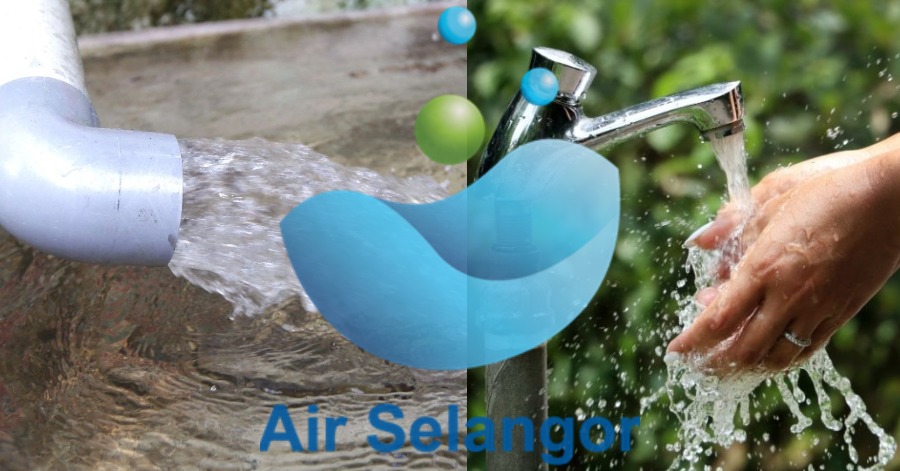 Syarikat Air Selangor has issued a statement that they will carry out maintenance work that will cause scheduled water supply disruptions in two areas. The first in Shah Alam and the second in Wangsa Maju, affecting the majority of areas in the Klang Valley.
This maintenance work has been approved by the National Water Services Commission (SPAN). People are advised to keep an adequate water supply and use water prudently during this time.
1. Petaling, Klang & Shah Alam Region (March 30 – April 1, 2021)
Works to remove and connect new pipes at Persiaran Selangor Section 15, Shah Alam which will cause a scheduled water supply disruption for 48 hours. This work will be carried out on March 30, 2021, from 9.00 am to 9.00 pm. This will cause scheduled water supply disruptions in 5 areas in Petaling Region, 14 areas in Klang Region and 11 areas in Shah Alam Region starting at 9:00 am, March 30, 2021. The water supply is expected to be fully restored at 9:00 pm, April 1, 2021.
2. Gombak & Kuala Lumpur Region (April 6 – April 9, 2021)
Valve replacement works in the raw water pipeline from the Klang Gates Dam and caused a temporary shutdown of the Bukit Nanas and Wangsa Maju Water Treatment Plants which will cause a scheduled water supply disruption for 68 hours in 12 areas in Gombak Region and 46 areas in Kuala Lumpur Region. The valve replacement work will be carried out on April 6, 2021, from 9.00 am to 9.00 pm. The water supply is expected to be fully restored on April 9, 2021, at 5:00 p.m.
Apart from that, Air Selangor also plans to carry out maintenance work at several other water treatment plants, subject to SPAN's approval, namely:
Cheras Batu 11 Water Treatment Plant on 15 June 2021

Sungai Langat Water Treatment Plant on 6 July 2021

Sungai Selangor Water Treatment Plant Phase 1 on 5 October 2021
Other than that, Selangor Water Management Sdn.Bhd. (Air Selangor) also had informed that 30 areas in three provinces, namely Petaling, Klang, and Shah Alam have experienced water supply disruptions for 48 hours starting March 30. The water supply disruption is a follow-up to the implementation of maintenance works on major assets on a scheduled basis based on approval by the National Water Services Commission (SPAN).
Air Selangor in its statement informed the water disruption started at 9 am until 9 pm on April 1. According to the statement, the works are the removal and connection of new pipes at Persiaran Selangor Section 15 here.
Sources: Facebook Air Selangor, Facebook Media Selangor.
(Video) 'Why Should We Hire You?', Tackle The Question With These 4 Answers!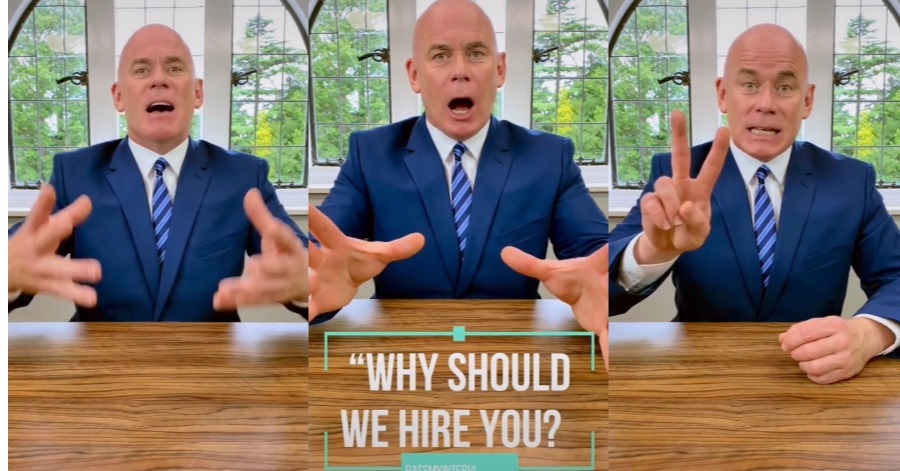 One of the trickiest questions during an interview session is when the interviewer asked why they should hire you. Like it or not, you cannot escape this trick question unless you are lucky enough that they left this question out. This question can be either get you to the job you want or it can make you wave goodbye.
Often interviewees respond to these questions with 'you can hire me because I am smart, qualified and I want this job'. The interviewer doesn't need you to boast of your qualities because you have already started your qualification in your resume. They want to hear something else or your character and abilities that make you fit for the position.
Here are 4 ways you can respond to this trick question during an interview.
You can hire me because I am a very fast learner- This means that you will be able to join the team and get hold of everything that is being taught in a very short time.
You can hire me because I have an amazing track record of achievements- This means you'll be able to contribute to the organization by giving them a good reputation.
You can hire me because I always put the need of my team first- This means you are a supportive co-worker and someone who play a good role in the team
You can hire me because I am somebody who embraces changes- This shows that you're adaptive to changes. No matter good or bad, you adapt to the situation positively.
Don't panic when you hear this question. Stay calm and speak with confidence. Using these 4 incredible reasons, I guarantee you can win over your interviewer just like that!
Sources: TikTok Career Vidz
(Video) Check Your Nails Often! They Tell Something About Your Body!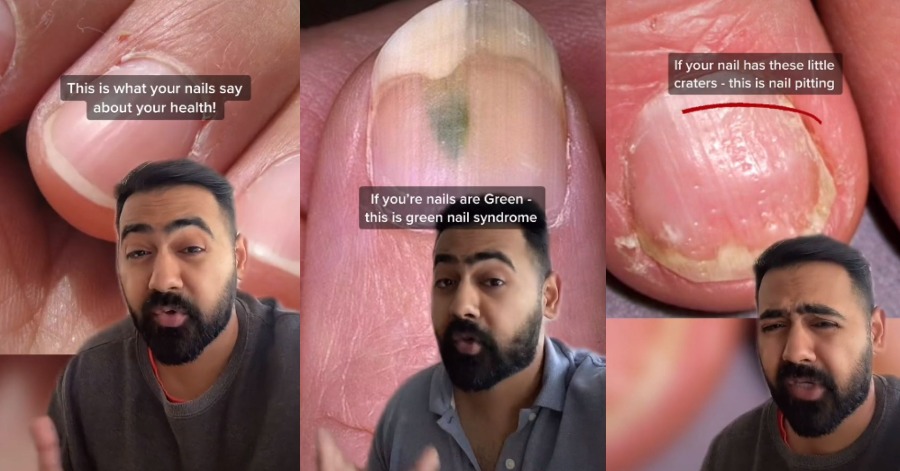 It may not seem like it, but a person's nails can say a lot about their health. It's true! A closer inspection at these tiny sheets of keratin can reveal everything from lung disease to allergies. Well, it turns out to be really true that our own nail health is closely associated with how well our body is functioning in other areas. You should take note of this.
Healthy nails are considered to be smooth with no discoloration, but if there's something amiss with the texture and also the color of yours, you have to really understand what you are dealing with in your health. Learn what your nails may suggest about your own health that you don't know with these 2 part videos that went viral on the TikTok app.

1) Cloud Like White Spots
It is common and usually normal for a nail to look like that. It can also be chased by physical injury to the nail.
2) Dark Streak
In rare cases, this can be a subungual melanoma which is a type of skin cancer.
3) Little Craters
It is usually called nail pitting. It can be caused by psoriasis, arthritis, and also eczema.
4) Yellow In Color
The common culprit would be a fungal infection. Tobacco from smoking also can also stain the nails yellow.
5) Nails Are Cracking And Flaking
This is the sign of brittle nails. It can also indicate any number of nutritional deficiencies. Make sure your diet is varied to avoid that from happening.
6) Absent Of White Crescent Shaped Things On Nails
It could suggest iron deficiency or anemia.
7) Entire Nail Is White With Pink Band On Top
It is called Terry's Nail. Usually associated with liver cirrhosis, kidney failure, or even congestive heart failure.
8) Green Nails
It is called the green nail syndrome. Commonly associated with a bacterial infection.
9) Massive Horizontal Dent
These are called Beau's lines. It is an indication that the body is recovered from or is in the middle of major stress.
10) Clubbing
The nails and fingertips take on a rounded bulbous shape. Although you can be born with it and totally normal, it is usually associated with chronic lung disease.
Sources: TikTok Dr Karan Raj Part 1, TikTok Dr Karan Raj Part 2.
(Video) Not Just Tom Holland! These Actors Also Auditioned For The Role of Spider-Man!
Before Tom Holland made it to the screen, there were other young actors who auditioned. It looked easy when Tom Holland got the role but he had to beat a bunch of well-known young actors. When Marvel and Sony wanted to develop a new series of Spider-Man films, they wanted to focus more on younger actors rather than the previous actors who played Spider-Man, Andrew Garfield, and Tobey Maguire.
They wanted to emphasize making the character a 15 or 16-year-old who was dealing with the struggles of being a teen in addition to his identity as Spider-Man.
By mid-2015, a handful of selections which included Nat Wolff, Timothée Chalamet, and Liam James, Marvel Studio narrowed down the consideration to only six young actors. The group of six young actors out of the 1,500 who auditioned made it to the screen test process. Those actors were Asa Butterfield, Judah Lewis, Matthew Lintz, Charlie Plummer, Charlie Rowe, and of course, Tom Holland.
Since Peter does more interaction with Iron Man, the group was screen-tested by Robert Downey Jr himself. Both Tom Holland and Asa Buterfield were even in this interaction. Hence, Tom Holland was then tested with Chris Evan and before acquiring the gig, Tom Holland became a favorite.
The thing that made Tom Holland stand out from the other actors is his background in dancing and gymnastics which is perfect for the role. Not only that, film producers and everyone else were impressed with Tom Holland's previous actings like The Impossible and In The Heart of the Sea. Portraying Tom Holland as Spider-Man was a good decision because fans and critics praised him.
But to be honest, Tom Holland did a splendid job being in character. He was this teenager with a normal school life but great responsibilities to handle. He also has a good sense of humour. Compared to the previous two guys who played the Spider-Man role, I think Tom Holland was the best because it related to teenage life which makes it more interesting for youngsters to watch.
Sources: TikTok @series_fanatic