Tunku Abdul Rahman's Former Residence In Pulau Tikus Is Now On Sale For RM62 Million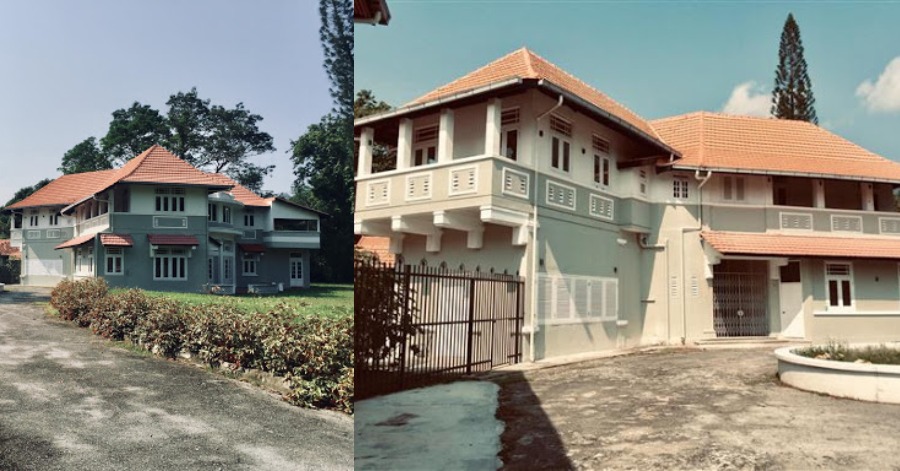 Tunku Abdul Rahman's former residence has been noticed now on sale for a total of RM62 million. The particular property is actually a double-story corner detached residence with the annexed servants' quarters, surrounded by an amazing mature garden setting in a serene hideaway in the town of Pulau Tikus, Penang.
The particular house has a land area of 64,472 sq. ft. and also a built-up area of 9,867 sq. ft. It sits perfectly on a corner freehold land sized over an acre fronting Jalan Park and Jalan Tunku Abdul Rahman, which was named after Tunku Abdul Rahman Putra Al-Haj.
The Tunku lived in this property until his demise in 1990. Jalan Tunku Abdul Rahman is a road through the Ayer Rajah area of George Town, to the west of Pulau Tikus. The road runs from Cantonment Road to Gottlieb Road. Along the way, it intersects with Brown Road. It also forms junctions with Park Road, Taman Air Rajah (Ayer Rajah Garden), and Solok Air Rajah (Ayer Rajah Close).
Jalan Tunku Abdul Rahman was formerly known as Ayer Rajah Road, after the Ayer Rajah Estate of the Browns and Scotts that used to be located there in the 19th century. The Royal Thai Consulate-General and also St Christopher's International School are so near from the house.
This refurbished and the renovated property is now for sale at MYR 62,000,000-00. Other than that, it is also available to let at MYR 25,000-00 per month.
Sources: Penang Property Angel.
(Video) The Bizarre Case of Demon Midwife From Hell!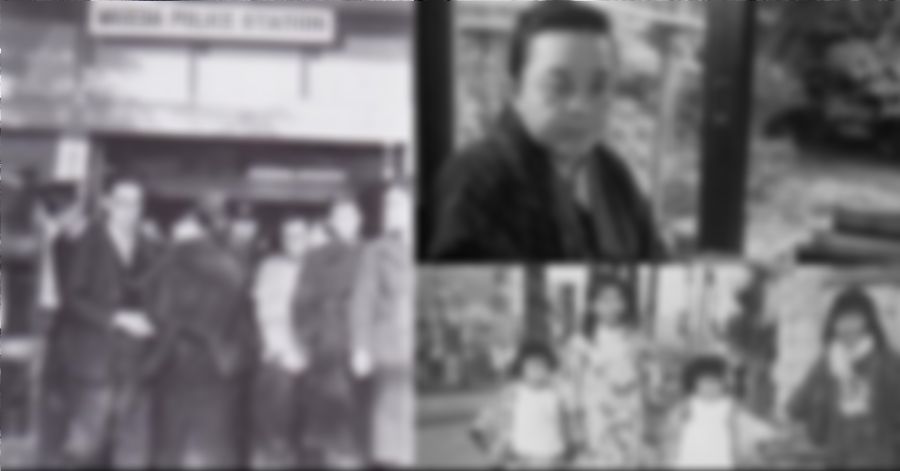 Miyuki Ishikawa was a Japanese midwife and serial killer who is believed to have murdered many infants with the aid of several accomplices throughout the 1940s. It is estimated that her victims numbered in general estimation of 103. When she was finally apprehended, the Tokyo High Court's four-year sentence she received was remarkably light considering that Miyuki's actions resulted in a death toll so high that it remains unrivaled by any other serial killer in Japan, or any female serial killer worldwide.
On January 12, 1948, two police officers from the Waseda precinct in Tokyo accidentally came upon the remains of five infants. While that shocking find was clearly suspect, it was affirmed by an autopsy that showed the infants' deaths were not natural. An investigation led to the arrest of one Miyuki Ishikawa, two conspirators, and the reveal of a morbid practice that included the death of over one hundred infants.
Much of Miyuki's early life is unknown. Born in 1897 in the southern Japanese town of Kunitomi, she attended and graduated from the University of Tokyo, later marrying Takeshi Ishikawa. Miyuki's career led to her being a midwife at the Kotobuki maternity hospital and then becoming its director.
As abortion wasn't legal in Japan during this time, many couples were having children they were not able to financially take care of. Miyuki saw this, and also knew that charitable resources were sparse. Through cold calculation, she decided it would be best if the children were killed.
If the act of killing the defenseless wasn't repulsive enough, Miyuki then enlisted her husband and a doctor to take advantage of the situation. Dr. Shiro Nakayama drew up false death certificates for the infants that were killed, and Miyuki's husband went around asking the parents for large sums of money, telling them that it would be cheaper to pay them instead of raising the child.
During the trial, Miyuki argued that the parents who deserted the children were responsible for their deaths. This defense received support from a large section of the public, a fact that was reflected in Japanese law, which gave infants almost no rights. Consequently, Miyuki was sentenced to eight years of prison. For their part, Miyuki's husband and Dr. Nakayama received only four years imprisonment. Miyuki and her husband even managed to halve their sentences through an appeal.
Sources: TikTok JustMCase, History Of Yesterday.
Be Fascinated With These 7 Weirdest Ice Cream Flavors Around The World!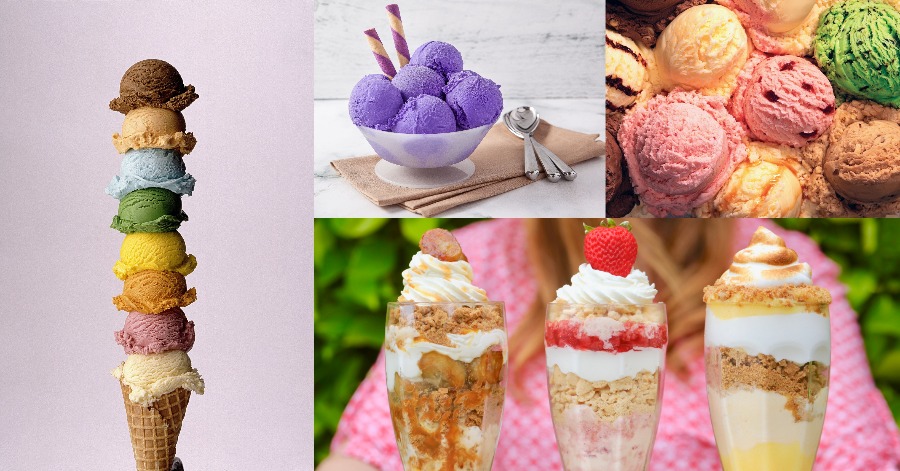 Who doesn't love ice cream? Ice cream is a feeling that everyone can relate to. It's most likely one of God's most significant gifts to humanity. Ice cream is one of those foods that finds its way not only into everyone's hearts but also into their souls. And the best part is you can have ice cream any time of the day! There is also National Ice Cream Day which is celebrated every third Sunday in July, this year on 19th July. How cool is that, a day meant just for ice cream.
Speaking of this frozen delight, did you know that our fondness for ice cream dates back to 400 BC? The history of ice cream is fascinating to learn about. Persians created an ice cream dish for their royal households using saffron, frozen rose water, vermicelli, and fruit circa 400 BC. Also, did you know that the ice cream we know today was formerly known as 'Cream Ice'?! Amazing isn't it.
With that said, ice cream is not only the usual chocolate, vanilla and strawberry. In fact, in the world, there are many types of ice cream flavour. By many I mean even the 'weirdest'.
1. Goat Cheese Beat Swirl Ice Cream 
Sweet Action Ice Cream in Denver, Colorado, offers this amazing combination. This creamy unique delicacy combines sweet and savoury flavours with a goat cheese base and handmade beet syrup. Samantha Kopicko, co-owner of Sweet Action Ice Cream, was inspired by her everyday breakfast to create this bizarre flavour. When asked about the flavour, Kopicko said it doesn't taste anything like that salad, but it does strike some similarities.
2. Fish and Chip Ice Cream
It's all about the UK. As a tribute to Great Britain's favourite national meal, the Fredericks Dairies ice cream company in the United Kingdom is offering this extremely unique favour. The Fish and Chip flavour is made out of creamed fish fillet ice cream surrounded by vanilla and pepper batter, giving it a taste of the British seashore in a lick. It's served with salt and vinegar seasoning and lemon slices, along with potato ice cream chips. Too good to be true!
3. Oyster Ice Cream
Even sea delicacies are not missed. Most probably you would have read Mark Twain's classic The Adventures of Tom Sawyer and would be familiar with oyster ice cream, which is the main feature at numerous oyster festivals throughout the world. Dolley Madison, the First Lady, served ice cream for the first time at the White House in the 1810s. Because ice was expensive and difficult to get by when this ice cream was originally produced, it was considered a luxury product that only the higher classes could enjoy. This savoury ice cream is prepared by slowly heating oysters and cream and then freezing the finished product.
4. Curry Ice Cream
In the United States, Vosges Haut Chocolat is known for its delicious and unusual offerings. Along with weird chocolate flavours like bacon bars, cold truffles, cheese and chocolate, and more, one of their most strange ice cream flavours – Indian curry flavoured ice cream. Yes, you heard that right, CURRY! It tastes just like a pleasantly flavoured curry with a hint of fresh coconut, as the Naga tribes would prepare it at home.
5. Smoked Salmon Ice Cream
Let's take it up north! Mister Artisan Ice Cream in Vancouver, British Columbia, is recognised for its handcrafted liquid nitrogen ice cream delights. The savoury smoked salmon ice cream sandwich was introduced in 2017, and it was a breakthrough invention of yet another strange ice cream flavour. It was a limited-edition dessert created to commemorate Canada's 150th birthday, and it was only available for two days. Smoked wild British Columbia salmon is mixed into a foundation of milk and cream cheese and placed between two cracker crumb wafers for the smoked salmon ice cream.
6. Honey Jalapeno Pickle Ice Cream
Once again the weirdest ice cream creation goes to Sweet Action Ice Cream parlour in Denver, the USA. While pickles and ice cream are the known meals for pregnancy cravings, this flavour is particularly popular among expectant moms. Although it may sound strange, this ice cream is delicious. It's one ice cream that sells like hotcakes despite only being available once a year throughout the summer.
7. Squid Ink Ice Cream
While odd Japanese cuisine may be one of the strangest aspects of the country for some, an intriguing approach to learn about Japanese gastronomy is through their unique ice cream flavours. Squid ink flavoured ice cream is one of these unusual flavours. Because squid ink is widely consumed in Japan, this flavour started out as a curiosity. The flavour was originally intended solely for the most adventurous ice cream eaters, but it quickly gained popularity. The squid ink ice cream has a fishy flavour and is pitch black in appearance. As a result, you'd best get your taste senses ready!
Sources: Veena World
MySejahtera App Is Now Updated For Better Service, Vaccine Status Included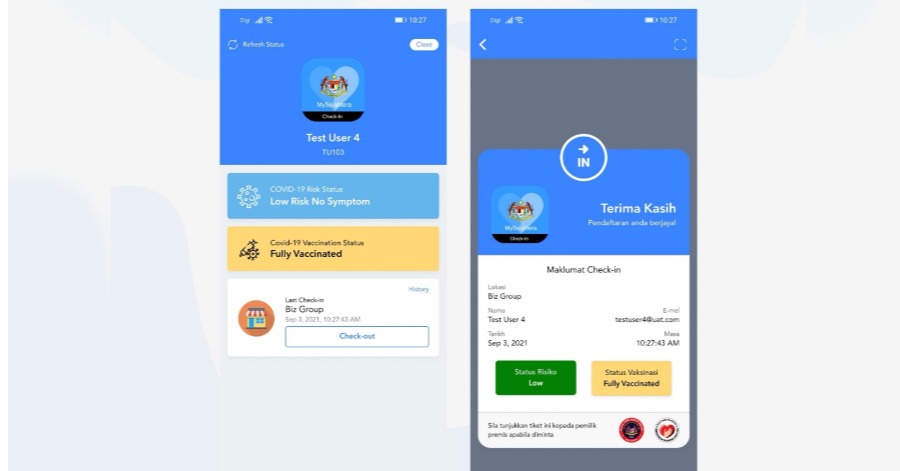 MySejahtera is actually a mobile app developed by the Government of Malaysia to facilitate contact tracing efforts in response to the COVID-19 pandemic in Malaysia. The main goal is quick identification of persons who may have come into close contact with anyone who has tested positive for COVID-19. This helps to stop the spread of the infection.
MySejahtera was developed with the strategic cooperation of the National Security Council, the Health Ministry, the Malaysian Administrative Modernisation and Management Planning Unit and the Malaysian Communications and Multimedia Commission. Since then, the app has been updated for better service.
According to Facebook that stated, "A new feature displaying vaccination status and risks on the MySejahtera homepage has been launched. People will start accepting this feature in stages. This is one of the efforts for us to live with COVID-19 more easily".
Sources: Facebook Kementerian Kesihatan Malaysia.