(Video) Men Decided To Give Cooking Gas As A Rare Wedding Gift For Their Newly Married Friend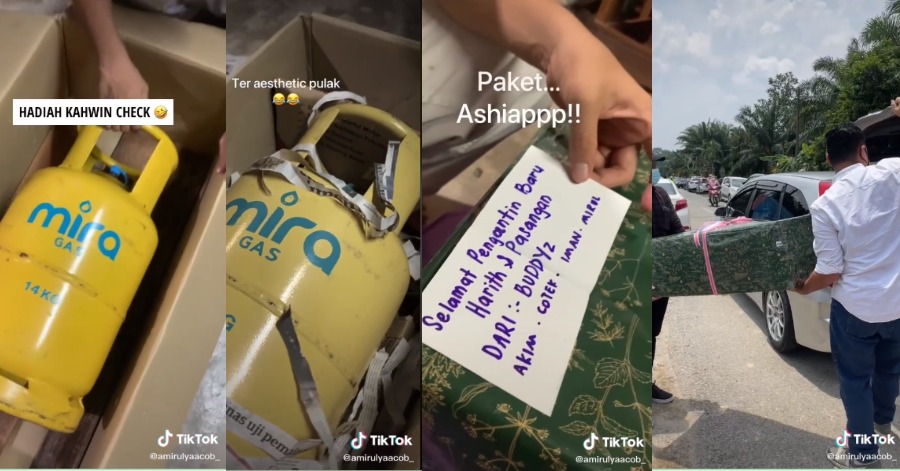 The act of giving presents or even money for a newlywed couple has been such a tradition for many people in this whole wide world. The changes that have happened to the tradition nowadays would be the type of presents that people give towards the newlywed couple. Wedding gifts given to them are usually kitchen items to lighten the burden of the bride and also groom to start their new life.
But, it was completely different with some people according to a video that went viral on the TikTok app recently. According to the posted video, a group of men has decided to give a rare wedding gift to their newly married friend.
Through the video, it can be seen that a group of men was preparing a wedding gift for their friend that gonna get married. What was even more hilarious was that they were seen putting a yellow cooking gas in a box. Then they wrapped the box with gift wrap along with a greeting card. They then brought the gift to the wedding.
There is also a part 2 video for this. According to the video, the newlywed couple can be seen to be so excited when they unboxed the cooking gas as their wedding gift. Both of them are so happy and also thankful for the wedding gift given by their friends.
Sources: TikTok amirulyaaccob_
Book Review: Learn To Love Yourself The Way You Are In 'Friends Forever' Book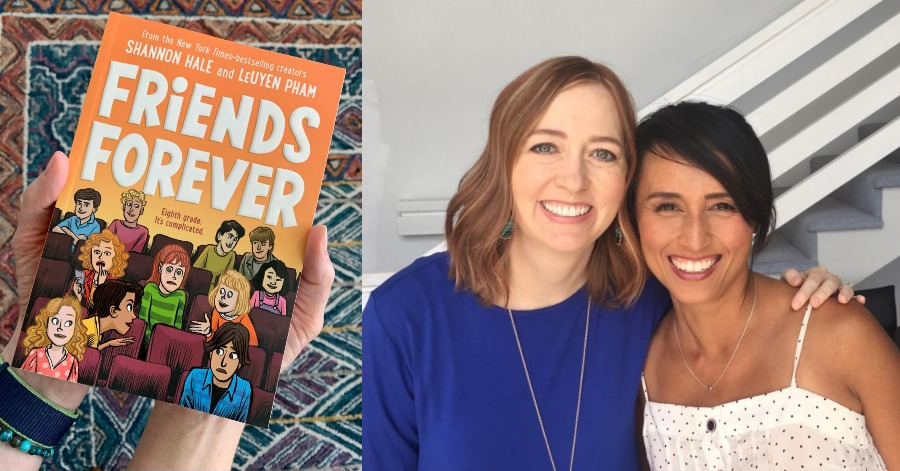 Growing up, having insecurities about who we are would definitely be one of the problems that we have to deal with wisely and also not to take drastic actions if our own plans do not go the way that we intended to. There are actually so many ways on how we can learn to just love ourselves such as have a talk with friends, take some time to explore who the real you are, and try to accept that. One other method is by reading the published 'Friends Forever' book.
This particular book is actually an interesting book that can help many people who are in their growing up phase to tackle a lot of day-to-day crises. It is also interactive because this book is not just words. This book has illustrations with wordings to make it more enjoyable to read during leisure time. This is definitely a great book for everyone.
This book is a likable journey that is sensitive to the triumphs and agonies of being a 13-year-old girl. It is about a young, sensitive overachiever who is crushed by expectations. That is to be cool but loyal to her tight-knit and dramatic friend group, a top student but not a nerd, attractive to boys but true to her ideals. As events in the character in this book that is Shannon's life begin to overwhelm her, she works toward finding a way to love and understand herself, follow her passions for theater and writing, and ignore her cruel inner voice.
It is indeed a fantastic read, another installment with good humor and real-life crisis. Excellent illustrations. This particular book from the friends series is an awesome idea. A must-read for many people who are in the phase of growing up everywhere in this whole wide world. Readers who like graphic novels with lots of anxiety and trauma will definitely gobble up this autobiographical tale. There are helpful endnotes about dealing with a variety of mental health issues.
Sources: Macmillan Publishers.
Book Review: Escape And Unwind With 'Chasing The Italian Dream' By Jo Thomas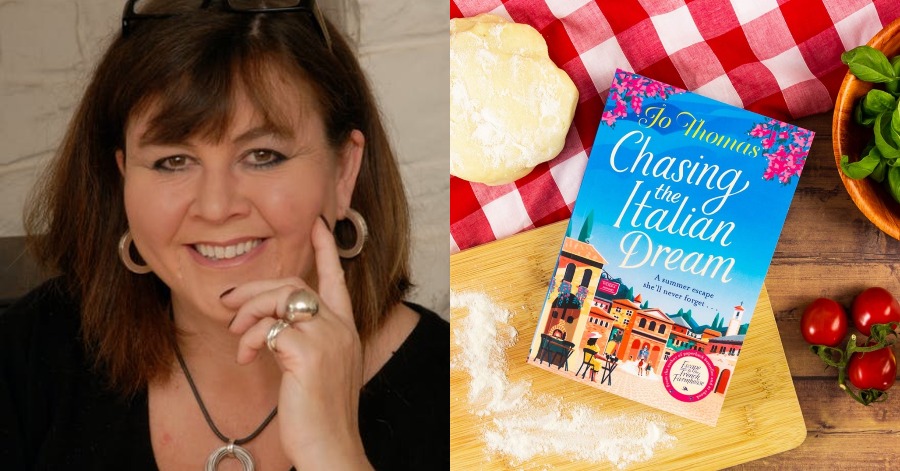 In Jo's edition this time, Chasing the Italian Dream, we are transported to Italy, where our main character Lucia is returning to see her Nonno and Nonna. The story is about Lucia, a hardworking lawyer in Wales, who is aiming for a promotion that she hopes to get.
Soon, she took a well-earned break at her grandparents' place in Southern Italy where there's sunshine, lemon trees, and her nonna's mouth-watering cooking that instantly makes her feel at home.
All was going well for Lucia until she learned that her grandfather was retiring from the beloved family pizzeria and will be selling it off. As if the thought of someone else taking over the business wasn't enough, Lucia was in for another surprise–that person is her ex-husband, Giacomo! This was terrible news for Lucia which made her rethink her decision of what she wants from life. Will it be the chance to carry on the family tradition and live her dream life?
Lucia is a character that is determined and instantly likable. I admired how she gathered women together to challenge the male pizzaiolo tradition and the usage of only locally sourced materials. A lot of characters were given new chances and fresh starts, which was inspiring to witness; it just goes to show that we are never too old to make a significant difference in our lives; sometimes all we need is something to open our eyes to possibilities.
I also like how the romance in this book did not overpower the story. The flow was there but it kept me anxious in guessing what's about to happen next. Also, this book is really suitable for those who need a little help to get on their feet. Overall, the book has a very good write-up and a great storyline.
On a side note, If you're on a diet, stay away from this book since it's filled with tantalizing treats that left us with a frantic longing for pizza and desperate want to taste tiramisu! I enjoyed the competition to see whether the old traditional cuisine could defeat the new sophisticated pizza; I only wish I could have gotten a sneak look at the conclusion!
Sources: Waterstones
More Aid For The People After BKC – PM Ismail Sabri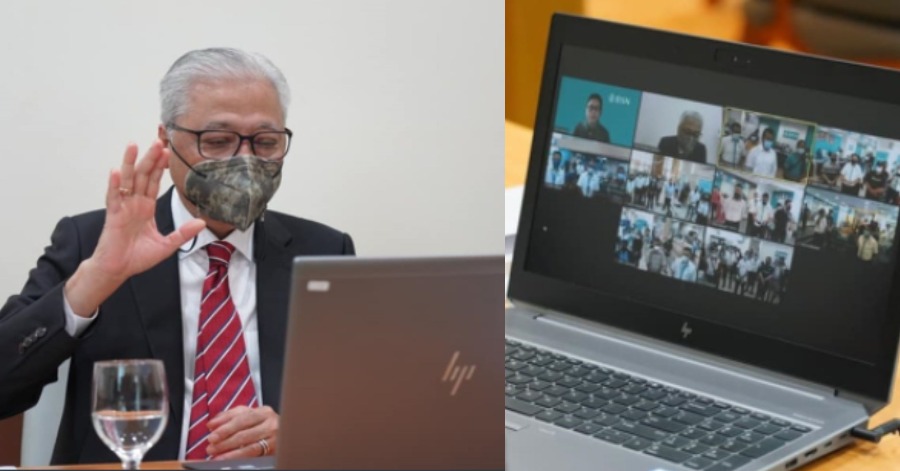 PUTRAJAYA, Sept 6 — With payments for the Special COVID-19 Aid (BKC) beginning to be paid out from today, Prime Minister Datuk Seri Ismail Sabri Yaakob said the government would channel more assistance to the people starting next month.
In a video conference with Bank Simpanan Nasional (BSN) staff from his residence in Petaling Jaya specifically to check on the BKC payment process, Ismail Sabri said BKC was among the assistance to help ease the burden of the people affected by COVID-19.
"I hope all the BKC payment processes planned by the Ministry of Finance run smoothly. Hopefully, nothing untoward happens that can cause delays and so on," he said.
Ismail Sabri, who initiated the video conference because he is still undergoing self-quarantine since Aug 30 after he was confirmed to be in close contact with a COVID-19 case, also advised BSN staff to ensure BKC recipients who come to collect the aid complied with standard operating procedures (SOP) to prevent COVID-19 transmission.
Joining the video conference were Finance Minister Tengku Datuk Seri Zafrul Tengku Abdul Aziz who was at BSN Putrajaya here and Deputy Finance Minister Mohd Shahar Abdullah who was at BSN in Bera, Pahang.
"Hopefully, what the government is giving today, although it may not be much, at least it can help reduce the people's burden," said Ismail Sabri, who also referred to information from Tengku Zafrul that more assistance was forthcoming for the people.
On Wednesday (Sept 1), Ismail Sabri announced that the BKC would be paid in stages with phase one payments credited from Sept 6 and expected to be completed by Sept 10, with funds amounting to RM3.1 billion already channeled to the relevant banking institutions for BKC payments.
The BKC is to assist the hardcore poor, B40 households with total monthly income of RM5,000 and below and senior citizens, as well as singles with a monthly income of RM2,500 and below, based on the eligibility criteria under the Bantuan Prihatin Rakyat (BPR 2021) aid package.
Those in the M40 group who report income tax with a total household income of RM5,001 to RM9,000 and RM2,501 to RM5,000 for singles are also eligible to receive BKC.
Under the BKC, hardcore poor category households will receive RM1,300; eligible senior citizens and singles (RM500). For the B40 category, households will receive RM800, eligible senior citizens and singles (RM200); while in the M40 category, households will receive RM250 and qualified senior citizens and singles (RM100).
Details on the BKC, including payment status can be viewed at  https://bkc.hasil.gov.my
Meanwhile, Tengku Zafrul said the government would distribute various forms of assistance that have been planned until the end of this year.
"The prime minister has agreed to proceed with these assistance," he said.
Among the assistance that will be distributed by the government is Bantuan Prihatin Rakyat phase 3 amounting to RM2.32 billion which will be channeled at the end of this month and assistance for loss of income in October.
On the BKC payment process at BSN Putrajaya, Tengku Zafrul said it was handled well by the BSN staff.
Later, In a posting on his official Facebook page, Ismail Sabri said he had the opportunity to virtually review the BKC phase one payment process which would be implemented in stages through selected financial institutions involving the RM3.1 billion allocation.
He said that he had the opportunity to greet BKC recipients at several BSN branches including in Sabah, Sarawak, Kelantan, Perlis and Johor online to ensure the aid payment process went smoothly.
According to him, he also received a direct report from Tengku Zafrul who went down to the ground to do an inspection on the payment process at BSN Putrajaya while his deputy Mohd Shahar did the same at BSN Triang, Pahang.
Ismail Sabri said that he was informed that the Finance Ministry would facilitate distribution to the rural community by paying cash to BKC recipients who did not have a bank account.
"I hope this assistance can alleviate the burden of the 'Malaysian Family' affected by the COVID-19 pandemic," he said.
Sources: BERNAMA