(Videos) Moment Severe Earthquake Hits NZ Captured On Video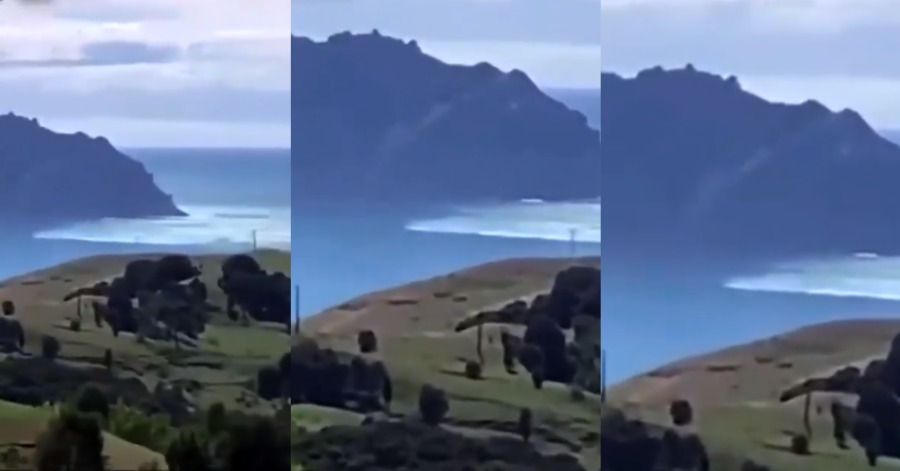 New Zealand issued a warning banning its residents from approaching coastal areas following an ongoing threat in some provinces, following an earthquake of up to 8.1 on the Richter scale, early this morning.
However, at 1.30 pm New Zealand time, the displaced residents were already allowed to return to their respective settlements after the end of the big wave.
It was reported that the incident was very unusual for residents with many waking up as early as 2.30 am New Zealand time and worried about their homes and families.
It follows three major earthquakes in the Pacific region – one on the east coast of New Zealand and two near Kermadec, all up to 8.1 on the Richter scale leading to tsunami warnings, particularly in the Northland, Bay of Plenty, and East Coast areas.
There has been no notification for Auckland residents near the coast to evacuate, however under the threat of waters and beaches, they are barred from approaching the area.
Due to the incident, there were some viral videos on social media, believed to have been recorded by the public who were at the scene.
#Tsunami rolling into #TokomaruBay #eqnz pic.twitter.com/G7hVA9AcoM

— Manu Caddie (@manucaddie) March 4, 2021
JUST IN: Tsunami waves rolling at Christchurch east after warning issued in result of the earthquake off the Kermadec Islands, New Zealand
#Tsunami #NewZealand pic.twitter.com/WaOvjTYzM9

— Insider Paper (@TheInsiderPaper) March 4, 2021
Somebody got the exact moment of impact here in Port Vila. pic.twitter.com/bMXw5eKPVr

— Dan McGarry (@dailypostdan) March 5, 2021
Not only that, but the tsunami warning sounded through sirens also echoed around the coast and parts of New Zealand after the earthquake.
What the #tsunami sirens sound like in #newzealand 🔊pic.twitter.com/HgNEMH5N7c

— Ben Noll (@BenNollWeather) March 4, 2021
Tsunami warning sirens ring out in parts of New Zealand after a magnitude 8.1 earthquake struck the Kermadec Islands.

Video shows evacuees on higher ground.

(📸: Brent Wall via Storyful) pic.twitter.com/ZaLlK5tAa2

— NewsNation Now (@NewsNationNow) March 5, 2021
Source: The Guardian, DT Next, Twitter
'Only Time Will Tell' – Muhammad Fadhil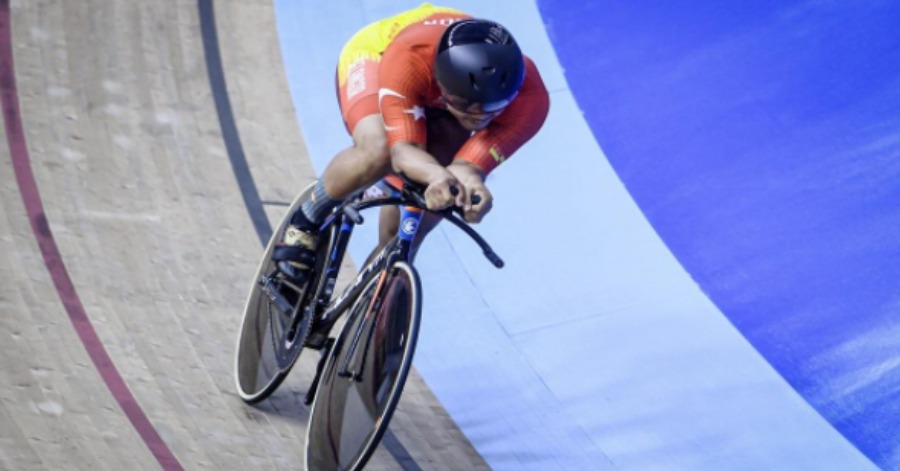 KUALA LUMPUR, May 17 — "Only time will tell," replied national track cyclist Muhammad Fadhil Mohd Zonis, when asked if he would be able to one day take up the mantle from national cycling champion, Mohd Azizulhasni Awang.
However, the 24-year-old who recently won the gold in the keirin and silver in the 1km time trial event at the International Cycling Union (UCI) Track Cycling Nations Cup in Hong Kong, said he would not think of the matter too much, and instead focus on improving his performance.
"Everyone has their own advantages, and Mohd Azizulhasni has been my idol as well. I am just focusing on the process to become a more mature rider," he said when contacted by Bernama today.
He said a message from Mohd Azizulhasni telling him to give 100 per cent commitment and stay focused prior to the race in Hong Kong also inspired him to do well at the competition.
On Saturday (May 15) Muhammad Fadhil rocked the Hong Kong Velodrome with a time of 10.298s to emerge as keirin champion, edging out two Japanese riders, namely 2020 World Championship silver medalist and four-time Asian Champion Yuta Wakimoto as well as 2019 World Championship silver medalist Yudai Nitta, who respectively won silver and bronze.
A day earlier, the Sime Darby Foundation rider, who is also the national and Asian record holder in the 1km time trial, won the silver medal in the event.
He clocked in with a time of 1 minute 1.772s, 0.998s behind German gold medalist Felix Grob, while Spanish rider Juan Peralta took home the bronze.
Mohd Azizulhasni, who is known as the 'The Pocket Rocketman' in a post on Instagram said he believed that Muhammad Fadhil and Anis Amira Rosidi – who won bronze in the women's 500m time trial last Saturday – have the potential to go further, besides having the discipline, dedication and humility to carve out successful careers for themselves.
Meanwhile, Muhammad Fadhil said winning two medals in Hong Kong had never crossed his mind after the long hiatus from competitive action, and his original mission was just to gain enough experience in the tournament.
He also dreams of making his first appearance at the Olympics in Paris, France in 2024, after missing out on the Games in Tokyo, which is scheduled to take place July 23-Aug 8.
Sources: BERNAMA
Only Pfizer-BioNTech Vaccine Suitable For Pregnant Women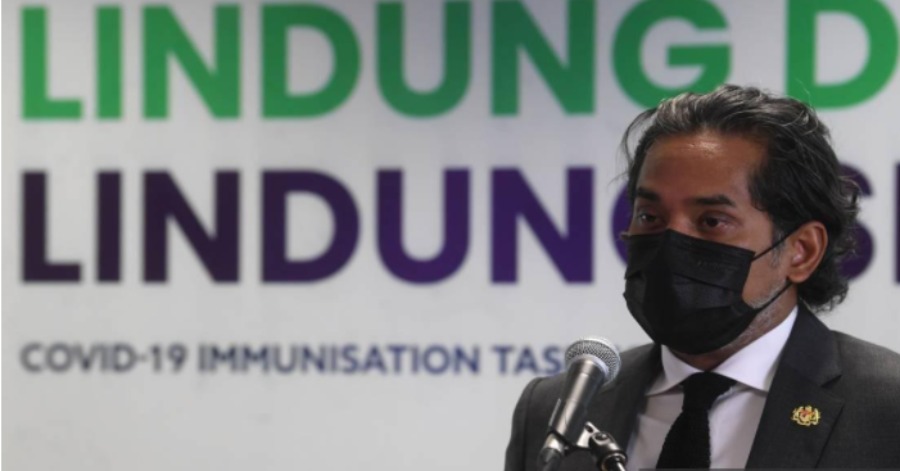 PUTRAJAYA, May 17 — Only the Pfizer-BioNTech vaccine is suitable to be given to women who are in their 14th to 33rd week of pregnancy, said Coordinating Minister for the National COVID-19 Immunisation Programme Khairy Jamaluddin.
He told a press conference on the development of the National COVID-19 National Immunisation Program, which was held virtually with Health Minister Datuk Seri Dr Adham Baba, that the other two vaccines, Sinovac and AstraZeneca, are not recommended for pregnant women.
He said the COVID-19 Immunisation Task Force (CITF) would coordinate with the relevant agencies, such as the Health Ministry, for the Pfizer-BioNTech vaccine to be given to pregnant women.
Khairy, who is Science, Technology and Innovation Minister, said the pregnant women could also wait to get the vaccination after the birth of their child.
The Pfizer-BioNTech vaccine is also suitable for nursing mothers, he said, adding that for the Sinovac and AstraZeneca vaccines, the safety data is limited and recommendations will be made after consultation.
He said these were the clinical guidelines issued in response to public inquiries on vaccines for pregnant and nursing mothers.
However, they are advised to seek doctors' advice if they have any doubts, he added.
According to Khairy, 10.18 million individuals have registered to receive the COVID-19 vaccine.
He said a total of 1.202 million people have received the first dose of the vaccine, with 733,237 of them having completed both doses.
So far, a total of 1,935,632 doses of the vaccine had been administered, he added.
On the industrial Vaccination Center (PPV), Khairy said the CITF had approved an application by Pharmaniaga to open it as a pilot project.
"CITF approved Pharmaniaga's application because it is the factory that is involved in the bottling of the Sinovac vaccine. Pharmaniaga buys its own vaccine to be given to its factory workers, "he said.
Source: BERNAMA
Miss Mexico Wins Miss Universe 2021 Pageant
MOSCOW, May 17 — Andrea Meza of Mexico was crowned Miss Universe 2021 at the televised event held in Florida, US, on Sunday.
"The new Miss Universe is Mexico!!!!" the organisers of the pageant said on Twitter.
Miss Mexico, Meza, 26, finished ahead of other finalists, fellow contestants from Myanmar, Brazil, Peru, India and the Dominican Republic, Sputnik news reported.
The Miss Universe pageant was cancelled in 2020 amid the coronavirus pandemic.
South African model Zozibini Tunzi was crowned Miss Universe in 2019.
Sources: BERNAMA