(Video) 'RuiCovery' – A Virtual YouTuber, Product of Impressive Deepfake Technology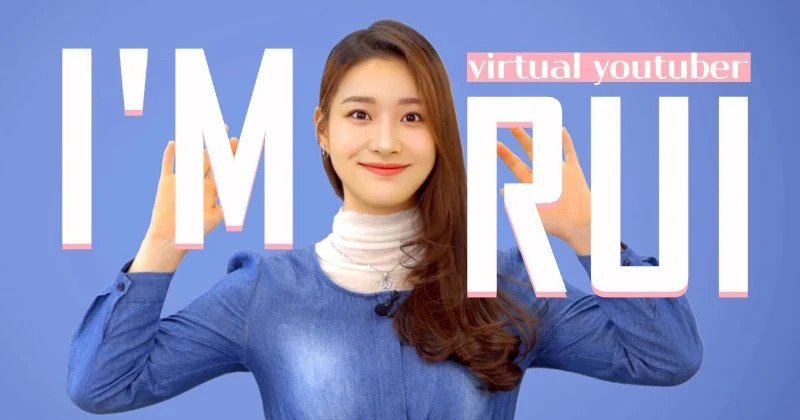 A South Korean Youtuber 'RuiCovery' revealed herself to be a 'virtual human'. She is a real and normal human except for her face.
She digitally rendered her face using deep fake technology. This shocking revelation to her fans feels surreal since they felt nothing was out of the ordinary. However, there were debates on the use of said technology and the possibilities of misuse.
Rui explained her decision to digitally altering her online appearance. With South Korea's emphasis on physical appearance and the extremely high beauty standards, Rui felt pressured to adapt to those levels. However, plastic surgery is not an option for her despite it being the norm in the country. Instead of going under the knife or caking her face with makeup, she turned to technology.
The Youtuber made a name for herself on YouTube by doing song covers and shooting the occasional vlog and gained much success. Some of her fans expressed that they felt cheated by her. But Rui has no regrets. She knew that her real appearance wouldn't have gained her much popularity considering the demographic she's in. And most of us agree.
RuiCovery's impressively realistic appearance is the creation of a company called DOB Studio, which actually specializes in creating these deepfake personas for people wanting to leverage perfect looks to make it on social media.
DOB Studio is currently in the closed beta stage. However, they promised to provide their services to the public once they're ready. I guess the future of deepfakes and AI means more fake appearances online.
However, DOB claimed that their technology is not actually 'deepfake'. Standard 'deepfake' tech combines features of the actual person with those of someone else. While DOB Studio's system creates a whole new face from scratch, making it almost impossible to detect as fake by the human eye.
Source: Oddity Central, RuiCovery
Want To Pay 'Zakat Fitrah'? Try Doing It Online Using Shopee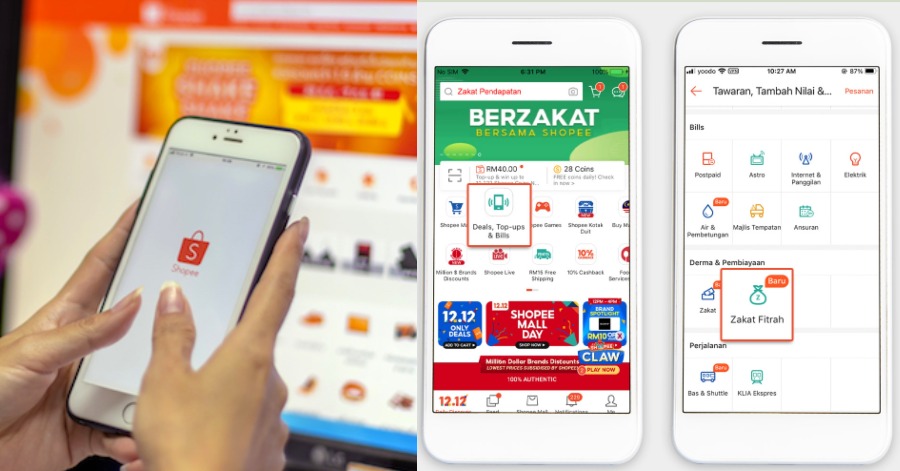 It is an obligation for Muslims all around the world to pay 'Zakat Fitrah' when the holy month of Ramadan has finally arrived. 'Zakat Fitrah' is a charity taken for the poor a few days before the end of fasting in the Islamic holy month of Ramadan. Every Muslim is required to pay 'Zakat Fitrah' at the conclusion of the month of Ramadan as a token of thankfulness to God for having enabled him or her to observe the obligatory fast.
There are actually so many ways on how to pay 'Zakat Fitrah' nowadays in this modern world. Other than paying 'Zakat Fitrah' directly towards the person who is responsible to collect it, people also could pay it by using online banking such as Maybank. There is also one more alternative that can be used to pay it and that is using Shopee.
The rate of zakat fitrah is different based on the provisions of the Religious Authorities of the States. This different particular rate will be displayed when you pay zakat fitrah and select your state zakat body in Shopee. There are actually so many benefits that could be obtained when people pay their 'Zakat Fitrah' through Shopee such as:
Zakat payment is now easier with various payment methods via ShopeePay, debit cards, online banking, and cash payments at 7-Eleven.

Zakat payments can be made quickly and securely from home or wherever you are with the Shopee app.
The zakat collected will be channeled to zakat institutions that work with Shopee to ensure that your contribution is distributed to eligible recipients.
These are 6 simple steps on how to pay 'Zakat Fitrah' just by using Shopee:
Launch the Shopee application and then choose the particular option of "Deals, Top-Ups & Bills". Then, click on the "Zakat Fitrah" icon to directly transported to the 'Zakat Fitrah' page.
Select the Zakat Institution of your choice, Fitrah Rate and enter the Number of People (Self / Dependent). Then, click Continue.
Complete your IC Number, Full Name, Email Address, Telephone Number and Address. Make sure your information is complete and correct. Then, click Continue to pay.
Own ShopeePay as your payment method. Guaranteed fast and smooth. In addition, you can pay by debit card, online banking or cash payment at 7-Eleven. Before payment, state your Zakat Fitrah Intention and click 'OK'.
After the payment has succeeded, click 'View Order Details' to view zakat payment order details.
Lastly, click the "Download Confirmation Of Zakat Fitrah Payment" to see proof of Shopee payment in your app.
Sources: Shopee.
(Video) Don't Know How? Here Is How To Actually Use Costa Coffee Machine To Get Iced Drinks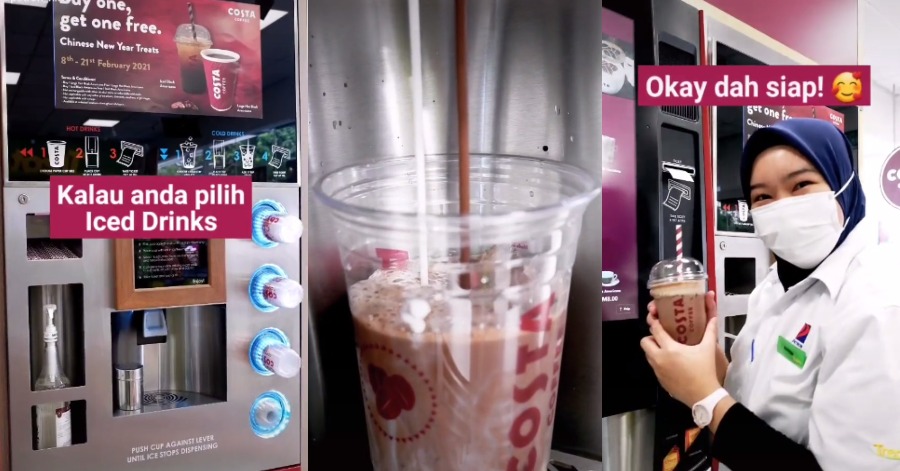 Costa Coffee Machine is definitely one of the well-known alternatives that many people in this whole wide world use to get their caffeinated beverages. People could easily obtain hot or even cold beverages from this particular Costa Coffee Machine. Specifically in Malaysia, these machines usually are spotted in a petrol station. It is such a strategic location to put that machine because people could get their coffee after a long drive on the road.
Actually, there are still many people out there who still do not know how to purchase their desired beverages using the Costa Coffee Machine. Worry no more, because there is a video got posted on the TikTok app by an account named petron_nkve giving a brief and easy lesson on how to order iced drinks from the particular machine.
These are the steps on how to purchase Iced Drinks from Costa Coffee Machine:
Grab a cup from the side of the machine.
Dispensed some ice from the machine.
Go to the next machine that making the beverages.
Touch 'Start'.
Choose your desired beverages.
Take the printed receipt.
Pay at the counter.
It is actually such an easy process to order beverages from the Costa Coffee Machine. The process also takes such a short time before you can finally enjoy your delicious and refreshing beverages.
Sources: TikTok petron_nkve
Shocking! This Cute Girl Is Actually A Man In His 50's Playing With FaceApp!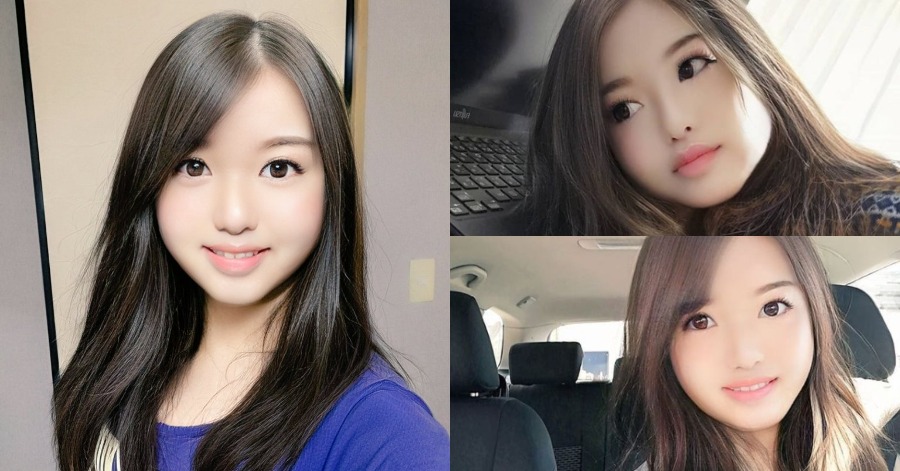 With the recent coming outs of beautiful female YouTubers who are actually men, internet celebrities seem less and less trustworthy. On top of that, recently a 53-year-old man revealed himself to be behind the face of a pretty woman in her 20s.
A popular application, FaceApp contains the switch gender option. This means that you can see what you would look like as the opposite gender. One Japanese man took advantage of that function to create an online persona by transforming himself into an attractive, realistic-looking young girl. He managed to build quite an impressive following on social media with 'his' looks. This shows how much netizens respond to beautiful women.
The 53-year-old man, who describes himself as 'addicted to FaceApp'. He spends his free time taking selfies, editing them, and uploading them on his social media profiles.
View this post on Instagram
However, unlike the other 'impostors' this man is actually up-front from the beginning about his true identity.
"I'm an uncle in his 50s who usually works from home," the man wrote on Instagram.
Despite the man's openness, he got mixed reactions. Some were not pleased. While others praised the man's skills in figuring out all the settings on FaceApp to achieve this degree of realism.
The 53-year-old FaceApp addict started uploading photos on Instagram last summer, and he currently has over 13,000 followers there, plus another 7,100 on Twitter.
Source: Oddity Central, INF, Zaitaku_iyada