(Video) Watch BTS's 'Dynamite' Grammy Performance On A Roof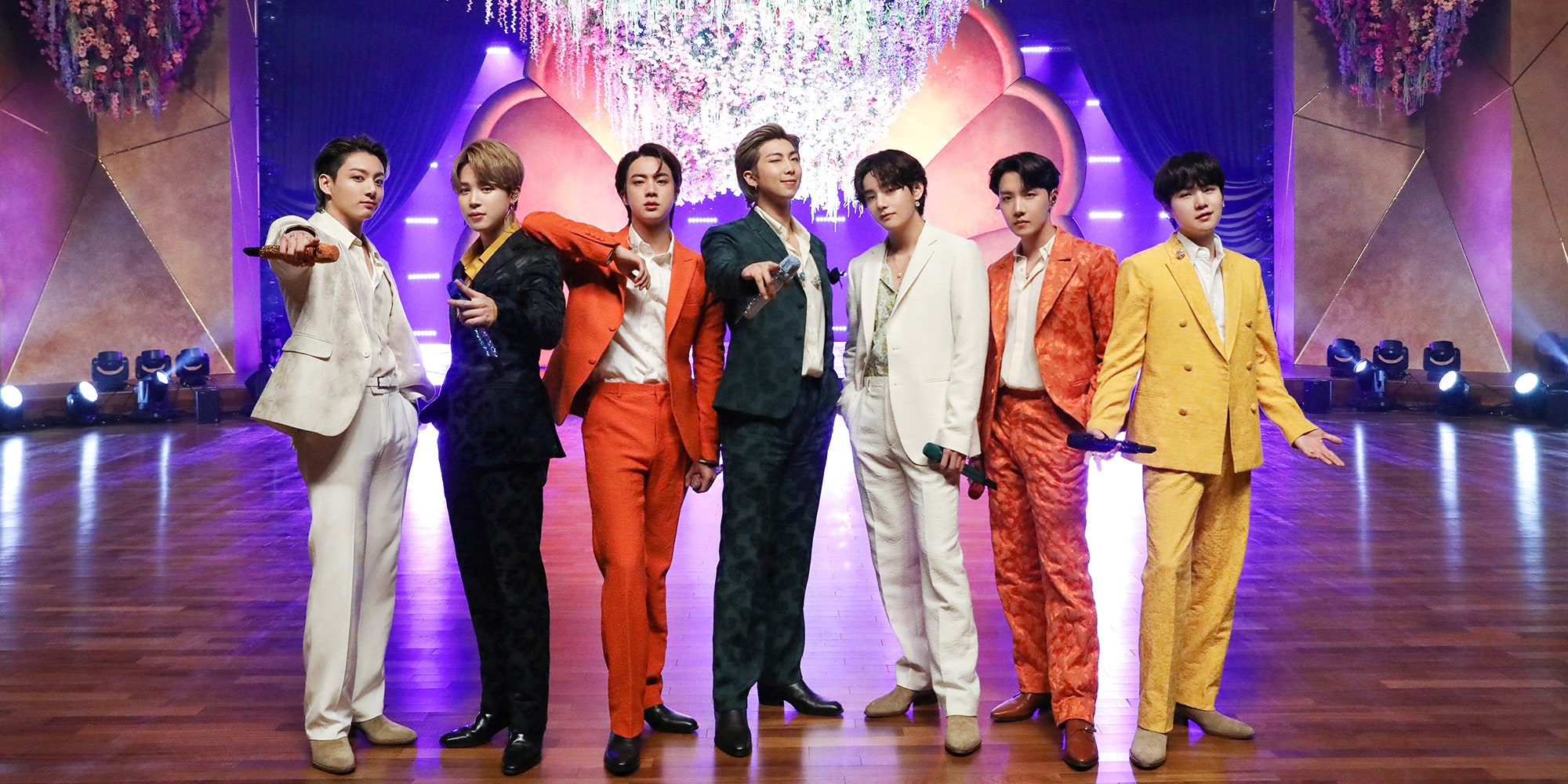 One of the biggest K-pop stars to this date, BTS nailed a striking performance at the Grammy Awards with 'Dynamite'. They are also writing history as the first Korean nominee to perform on the 'music's biggest night.'
The group joined the 63rd Grammy Awards in Los Angeles from Seoul. At a helipad of a skyscraper in Yeouido, they performed via video conference. This is their third appearance in the award ceremony.
The performance started off on a soundstage as the camera followed the singing boys to the red carpet. Later they move through a stairwell and eventually to the roof where they break out into dance moves.
In a statement released through their agency Big Hit Entertainment, the group said the experience was "a meaningful moment," saying it "will continue to move forward toward their next goal."
BTS was nominated in the best pop duo/group category for its hit number "Dynamite." They are the first for K-pop and an Asian act for this.
The group said the whole nomination process has been an "unbelievable" experience and thanked fans for supporting them throughout the journey.
"Thank you for supporting us, thanks to you we're going through this unbelievable experience. We are truly grateful and happy. We love you Army!" member Jimin shared on their social Twitter account.
Source: Vulture
(Video) 5 Recommended Moisturizers To Get From Your Nearest Drugstore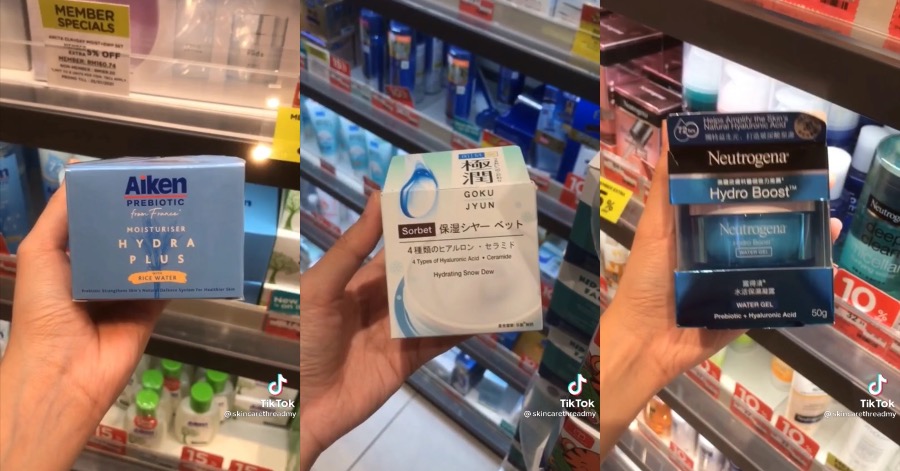 Moisturizer is a crucial step in your skincare routine. It is to keep your skin hydrated and away from blemishes, dullness, dryness, and more. A good moisturizer will lock in moisture on your skin and moisturizing your skin regularly, it will make your skin looks brighter and younger.
A girl posted a video of recommended moisturizers for oily or combination and acne-prone skin that can be bought from the drugstore and it was really helpful because skincare products from the drugstore are mostly affordable and the products mentioned are the ones with good reviews and high ratings.
These are five moisturizers that you can get from your nearest drugstore:
1) Neutrogena Hydro Boost Water Gel
Rating: 4.3/5
Price: RM66.90
It is formulated with Patented Superior Technology with 5% Prebiotic Kiwi yeast extract that will hydrates skin up to 72 hours. This moisturizer will also stimulate the skin to produce its own hyaluronic acid.
2) Aiken Prebiotic Hydra Plus Moisturizer
Rating: 4.9/5
Price: RM29.90
It is infused with Prebiotic from France and Rice Water from Korea that will soothe skin by 96.9% and keep your skin moisturized for up to 24 hours.
3) Hada Labo Hydrating Snow Dew
Rating: 4.9/5
Price: RM73.20
It contains ceramide that can strengthen the skin barrier and four types of hyaluronic acid for perfectly moisturized skin.
4) Bio Essence Water Gel
Rating: 4/5
Price: RM57.90
This moisturizer helps skin to repair, replenish and renew itself. It also enhances the intake of oxygen to let the skin breathe making it active and energized.
5) Safi Acne Solutions Soothing Gel Moisturizer
Rating: 4.9/5
Price: RM26.00
It has a non-oily formula that is lightweight and water-based. It is also pH balanced and absorbs quickly which is suitable for oily skin types. The main ingredients are AHA, BHA, and Neem.
Sources: TikTok
(Video) Al-Aqsa Mosque: 5 Amazing Facts That You Might Not Know About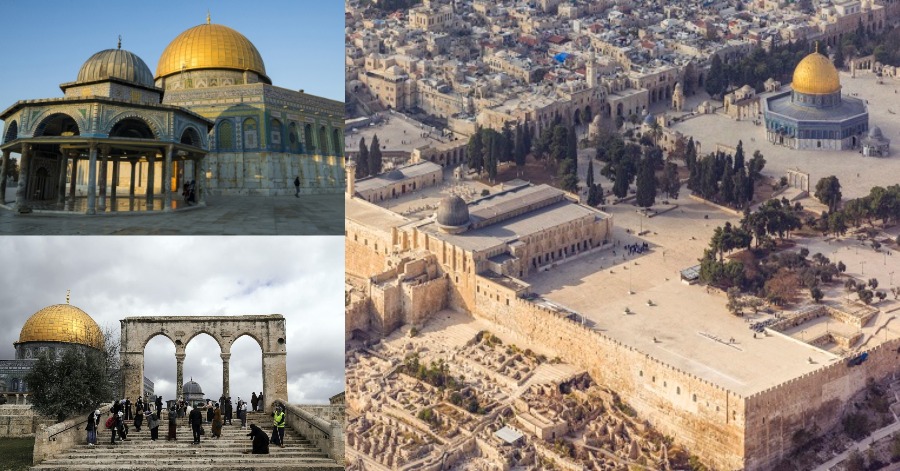 Al-Aqsa Mosque is located in the Old City of Jerusalem and it is the third holiest site in Islam. The covered mosque building was originally a small prayer house erected by Umar, the second caliph of the Rashidun Caliphate after the Muslim conquest of the Levant in the early 7th century. It was rebuilt and expanded by the Umayyad caliph Abd al-Malik and finished by his son al-Walid in 705.
There is actually a lot of interesting history for the most significant and highly contested holy site in the Palestinian city of Jerusalem. These are actually 5 amazing facts that many people should know about it Al-Aqsa Mosque.
1) It Was The First Qibla For Muslims
Al-Aqsa is one of the holiest sites in Islam. While Muslims now pray in the direction of the Kaaba in Saudi Arabia, this has not always been the custom. Before resorting to the Kaaba as a Qibla, the direction that should be faced during Islamic prayer, Muslims used to pray in the direction of the Noble Sanctuary in Jerusalem, where Al-Aqsa now stands. Prophet Muhammad was later instructed to take the Kaaba as a Qiblah through Surat Al-Baqara.
2) Dome Of The Rock Is Said To Be One Of The First Islamic Domes In History
The legendary golden dome is probably the first thing that comes to mind when one thinks of Al-Aqsa. The mosque's Dome of the Rock is said to be the first dome to ever be used in Islamic architecture, before becoming a staple of Islamic mosques. Initially made of wood, the dome was later decorated with marble pieces and a distinctive gold layer by Ottoman Caliph Suleiman the Magnificent.
3) It Is Not Just One Mosque
While Al-Aqsa is often thought of as a single building, the site actually consists of several mosques, such as the Buraq Mosque and the Marwani Mosque. To avoid confusion, the wider compound in which Al-Aqsa is located is usually referred to as Al-Haram Ash-Sharif.
4) Has Its Very Own Library
The Al-Aqsa Mosque Library periodicals cover important historical events in early C20th Palestine https://t.co/qrKtrV07aI #TakeoverTuesday pic.twitter.com/z8PD6SQry0

— The British Library (@britishlibrary) May 30, 2017
The Al-Aqsa Library was established in the year of 1923 by the Supreme Muslim Legislative Council. It includes a collection of valuable manuscripts and published works in Islamic and Arabic studies.
5) Muslims Believe The Site Has Witnessed Miracle
(Exalted is He who took His Servant by night from al-Masjid al-Haram to al-Masjid al- Aqsa) #israa_wal_miraj #quran

— أحمد بوخاطر (@AhmedBukhatir) May 26, 2014
Muslims believe that Prophet Muhammad was transported from the Sacred Mosque in Mecca to Al-Aqsa during the 'Night Journey,' known as Al-Israa Wal- Mi'raj, one of the most significant events in the Islamic calendar. It is said that during 'The Night Journey', Prophet Muhammad traveled from Mecca to Jerusalem, and then up to Paradise, on a heavenly creature.
Sources: YouTube FreeQuranEducation, Lonely Planet, Madain Project, Twitter The British Library, Twitter AhmedBukhatir.
Book Review: What Can Be Said About 'All The Bright Places' By Jennifer Niven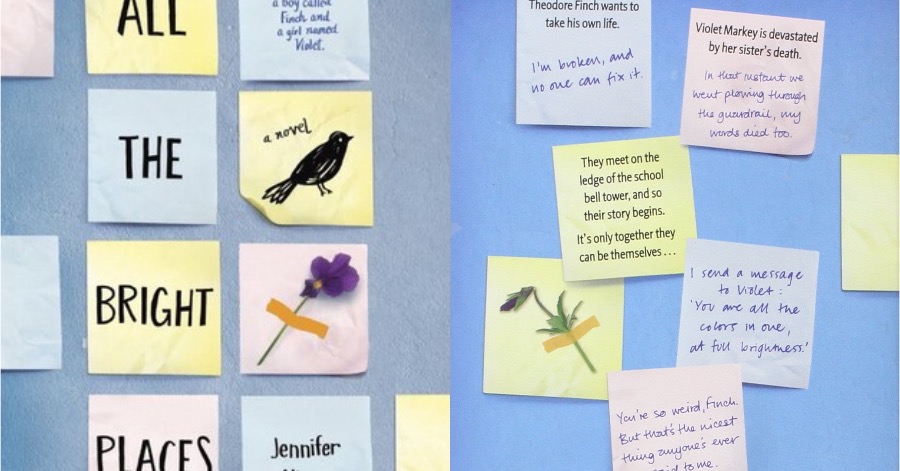 Released in January 2015, All The Bright Places is Jennifer's first Young Adult Novel and it is by far her best work. This book was said to be a resemblance of The Fault in Our Stars by John Green. It was New York Times bestseller and a Netflix original movie based on this internationally best-selling novel was released just last year.
This book tells about two teenagers, Theodore Finch and Violet Markey that are dealing with mental illness. These two met on school's bell tower when both were contemplating ending their lives as Violet was still grieving over her sister's death that was caused by a car accident where she survived while Finch was suffering from depression. They helped each other off the ledge and parted ways but later ended up being partners for their Geography project which required them to explore their town, Indiana.
As they were finishing their school project, these two characters evolve from being just classmates to two young adults in love. The ending is something different and was said to be the readers' favorite part of this book. Although the ending is heart-wrenching, the author still managed to let the readers see inside the minds of damaged teenagers that try to save one another.
All The Bright Places focuses on the growth of both characters especially Violet that finally accepted her situations and live her dreams with the help from Finch. He was the one who came up with adventures and wandering ideas for Violet that made her sees all the bright places. The narrative of this book is from the perspective of Violet and Finch, and switches between the two of them. The author did a good job in making the readers understand the perspective of both sides that eventually explain the reasons behind the things they did.
Other than that, the mental health issues were expertly handled and this novel is an accurate portrayal of living with depression. The whole situation could raise awareness about mental health.
Not only that this novel has the best narrative and plot, but it is also approved by big names such as Zoe Sugg that said "This book is amazing – I couldn't put it down" and Jennifer E. Smith that believes "It will break your heart and remind you what it means to be alive".
Sources: The Uproar