(Video) Wilhelmstein Island, A Perfect Hideaway During The Pandemic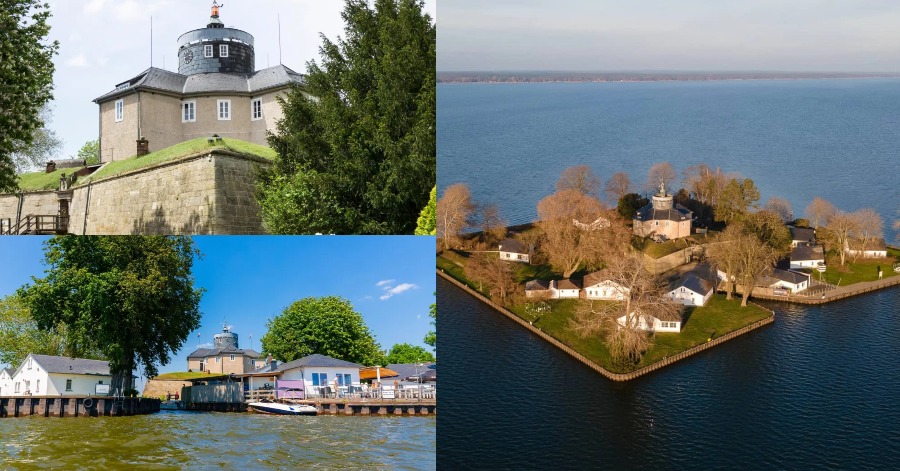 The beauty of Wilhelmstein Island on Lake Steinhude, Wunstorf, Germany makes it the perfect area to isolate yourself during the Covid-19 pandemic.
In just a few decades, the artificial island became a popular destination for visitors from all over Germany.
Those who come have the opportunity to visit the old fort that has been turned into a museum, explore the island, or just enjoy the beautiful scenery.
However, there is accommodation available for those who wish to spend more than one day there.
It is understood, the first wedding was held on Wilhemstein Island in 1900 and by that time, the location had become very popular.
The story of Wilhelmstein Island began in 1761, when Count Wilhelm von Schaumburg-Lippe, head of the Schaumburg-Lippe-Buckeburg district and an important military commander in the Seven Years' War, ordered the construction of a military fort in the middle of the Steinhude Meer, the largest lake in northern Germany.
The military defense complex originally consisted of 16 islands built on the base of large rocks transported to the middle of the lake by local fishermen in their ships.
A star-shaped fort was built in the middle of the main island then turned into a military college designed to train the next generation of leaders.
As a fort, Wilhelmstein Island was tested only once in 1787 during the Hessian Siege.
After Wilhelm's death and the relocation of the military school to the mainland, the island's fort was converted into a prison.
In the early 19th century, all 16 of the islands were combined into one rectangular-shaped island.
By 1867, all prisoners were transferred to other prisons and that was the starting point of Wilhelmstein Island's resurgence as a tourist attraction.
Although the descendants of Count Wilhelm von Schaumburg-Lippe sold Lake Steinhude to the county of Hannover in 1974, Wilhelmstein Island remained the property of the Schaumburg-Lippe family.
Today, Wilhelmstein Island is currently administered by an island bailiff from the princely court in Bückeburg.
Source: The Sun UK, Oddity Central, Frank Knupper
(Video) Darul Tahfiz DS VIDA Praised By Many As It Looks Clean And Complete With Facilities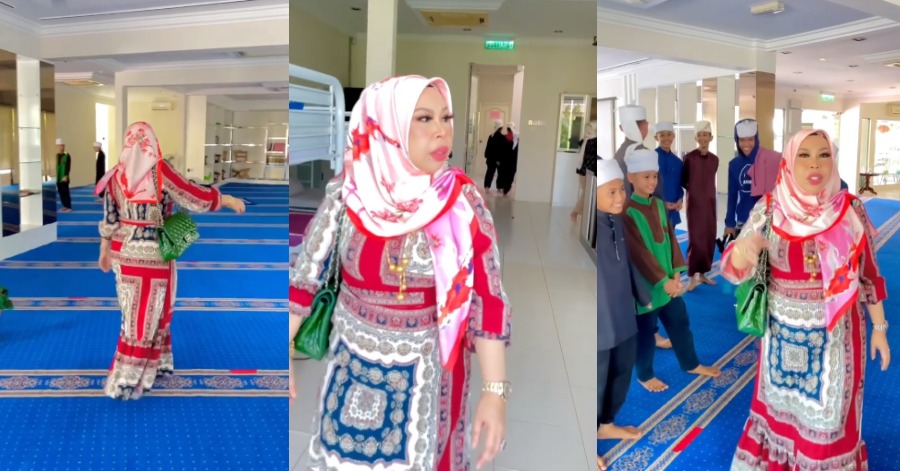 As everyone in Malaysia knows, Dato' Seri Dr. Hajah Vida or more affectionately known as DSV is actually one of the most well-known millionaire entrepreneurs. Previously, she rarely showed all the good deeds that she did on social media. This time around, she has decided to share a video that is full of meaning for everyone.
The particular video that she posted on her own Instagram social media platform shows the environment in her own Tahfiz and also the activities that they do together. The video has gained so much attention and also praised by many netizens all over Malaysia.
View this post on Instagram
DSV has a tahfiz center named Darul Tahfiz DS VIDA located in Ipoh, Perak, and in conjunction with the month of Ramadan, she will invite her 'children' at the tahfiz to perform tarawih prayers in congregation at her home. The posted video also shows the state of the tahfiz which is luxurious and complete, making her followers on the Instagram page shocked.
Each tahfiz student who enters there will not be charged any fees as all fees are fully borne by DSV itself. Looking at the comments section, many netizens are proud to see the success of DSV in opening a tahfiz center and some also seem interested in registering their children there.
Sources: Instagram Dato' Seri Dr. Hajah Vida
Craving For Cincau? These Are 5 Delicious Recipes That You Can Make With It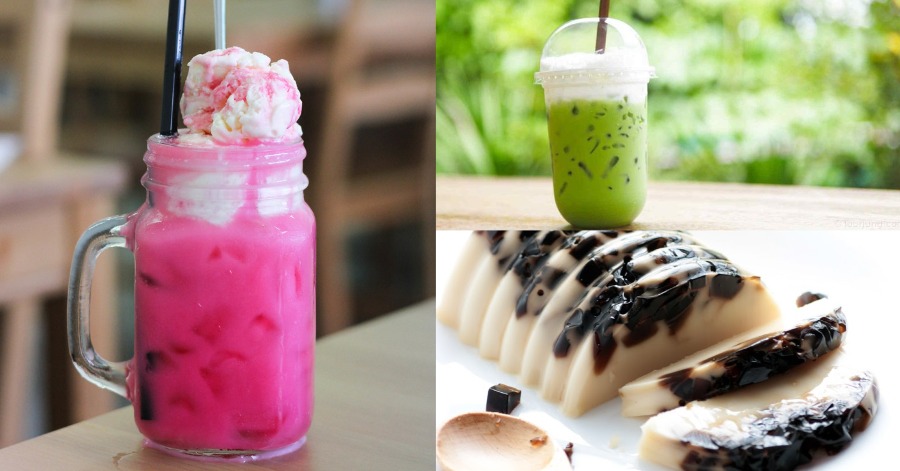 Cincau is a jelly-like food that has a mild, slightly bitter taste but it is definitely delicious. It has been such a familiar ingredient that many people used in their recipes especially during Ramadan. Talking about cincau, the only recipe that would pop up in people's minds would be none other than Sirap Cincau or even Bandung Cincau. Little do people know, there are actually so many simple recipes that can be made just by using cincau.
Cincau can be mostly used in any desserts and also beverages as they have this chewy texture that is very enjoyable to eat by everyone. In these modern days, people could be extra innovative and come out with so many new recipes that can be made by using cincau. These are 5 delicious recipes that can be made with them.
1) Cincau Pudding
Ingredients
2 cups cincau (coarsely chopped).

1 packet of powdered gelatin (10gm).

1 cup coconut milk.

1 can of evaporated creamer.

1 can of condensed milk.

1 cup water.
Steps
Prepare the ingredients.

Cincau chopped and place in a container. Put coconut milk, evaporated creamer, condensed milk, agar powder, and water into the pot and bring to a boil. After boiling, pour it into a container containing cincau. Let the pudding harden before storing it in the refrigerator.
2) Cincau Thai Green Tea 
Ingredients
2 tablespoons Thai green tea powder.

1 glass of boiling hot water.

3 tablespoons sweetened condensed milk.

1 cup ice cubes.
Steps
Soak the tea powder with hot water until the tea is fluffy.

In a glass, stir in sweetened condensed milk using a teaspoon three times. Pour half a glass of green tea water and stir well.

In another glass, fill the ice cubes and also the cincau that have been cut into small pieces. Pour in the green tea water mixture.

Ready to be enjoyed.
3) Cincau Cream Crackers Pudding
Ingredients
10 grams of agar-agar powder.

250 grams of sugar.

5 pieces of cream crackers.

100 ml of evaporated creamer.

100 grams of cincau.

1 liter of water.

3-4 dots of pink dye.
Steps
Combine agar-agar powder, sugar, and water. Bring to a boil.

After boiling, reduce the heat and pour 5 teaspoons of the mixture into a mold that has been moistened with water. Chop the cincau in it. You can also cut it. Let cool, and harden under a fan.

For the rest of the mixture, add the evaporated creamer and the cracked cream cracker biscuits. Stir well. Open a small fire this time.

When the cincau layer hardens, scoop half of the mixture and pour over the cincau layer. Let it freeze again.

The last remaining, add 3-4 drops of pink dye. Stir well.

Finally, pour the pink mixture after the milk layer has frozen. Cool first, before storing in the refrigerator.

Ready to be served.
4) Cincau Strawberry Float
Ingredients
Fanta Strawberry.
Vanilla Ice Cream.
Cincau.
Ice cube.
Steps
Prepare the ingredients, put ice in a glass.

Cut cincau into small pieces.

Pour

Fanta Strawberry into the glass and add 2 scoops of ice cream and place cincau as a topping.
5) Bandung Cincau White Chocolate
Ingredients
1 tablespoon cincau.

2 tablespoons condensed milk.

3 tablespoons evaporated creamer.

2 tablespoons white chocolate.

Ice cube.

50 ml of warm water.

1 teaspoon syrup.
Steps
Prepare the material that we need.

Prepare 50ml of warm water in a cup then add 1 teaspoon of syrup dye and stir until well combined.

Add condensed milk and evaporated creamer and stir until it is well blended. Then add ice cubes and then add white chocolate topping and sprinkle cincau on top of it.

It is ready to be served.
Sources: Cookpad
Muhyiddin Congratulates Pandelela On Winning Gold In World Cup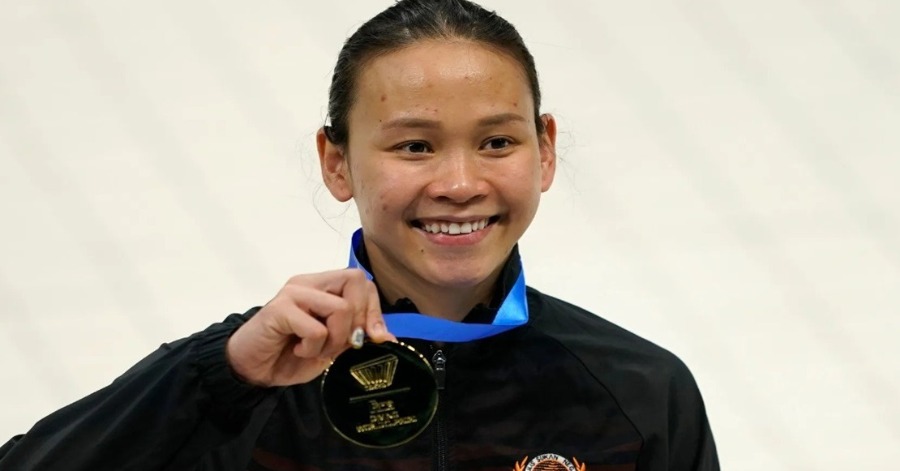 KUALA LUMPUR, May 6 — Prime Minister Tan Sri Muhyiddin Yassin today congratulated national  diving queen Pandelela Rinong for winning the gold medal in the women's individual 10 meter (m) platform event at the 2021 FINA World Cup diving tournament in Japan, yesterday.
In his speech, which was uploaded on his official Facebook page, Muhyiddin said Pandelela's hard work and commitment had ensured the Jalur Gemilang to continue to fly on the world stage.
"Congratulations! Malaysia is proud of you," he said.
The 28 -year -old athlete displayed an energetic and convincing dive to top the final which took place at the Tokyo Aquatic Center, Japan, by collecting 355.70 points after completing seven dives.
The success of winning the gold made Pandelela the only athlete to contribute a medal for the national diving team that took on the challenge to the World Cup this time.
Earlier, in the semi -finals, Pandelela finished third with 333.00 points behind Caeli Mckay of Canada, who scored 343.85 points, while Andrea Spendolini Siriex was in second place with 336.00 points.
Pandelela, Leong Mun Yee, Wendy Ng Yan Yee, Nur Dhabitah Sabri and Cheong Jun Hoong will take on the national challenge in the diving event at the Tokyo Olympic Games scheduled on July 23 to Aug 8.
Sources: BERNAMA