YouTube Review: 5 Most Successful And Adorable Children In Malaysia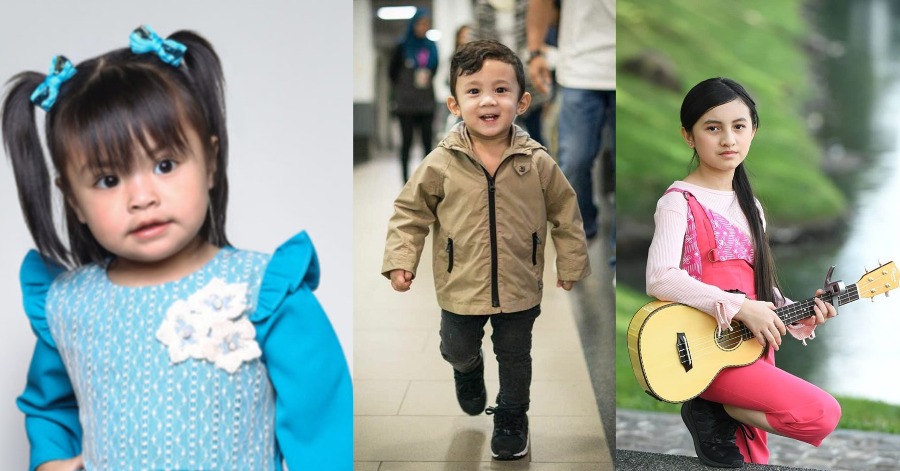 Recently, there are already so many children that have started making their name and gaining success at such a young age. This success could be from their own effort, viral behavior, parents' influences, and many others. Even in Malaysia, there also so many children that are successful and already gaining fame until this day.
These are the 5 most successful and also adorable children in Malaysia.
1) Aryanna Alyssa Dezek
She was born on the 21st of April 2008. She is definitely well known as a singer who can plays 'ukelele' very well. Other than that, she is also an actor. She has made so many appearances in many famous shows. She has made history as Malaysia's youngest internet celebrity to be listed in Malaysia's YouTube Top 10 chart. Alyssa also has amassed a total of 3 million followers on her YouTube channel, where she sings Malaysian and Indonesian cover songs.
2) Lara Alana Ahmad Awaluddin
She was born on the 22nd of July 2014. She is the eldest child of celebrity couple Awal Ashaari and Scha Al-Yahya. Lara has owned her own show named 'Lara Oh Lara' when she was only 2 years of age. She is also an ambassador for so many well-known brands in Malaysia. Other than that, she owns her own cologne mist brand named 'Lara Alana'.
3) Yusuf Iskandar Bin Hairul Azreen
He was born on the 3rd of June 2016. He is the eldest child of celebrity couple Hairul Azreen and Hanis Zalikha. Yusuf owns his own reality show named 'Hairul Hanis Junior'. He also is an ambassador for so many well-known brands in Malaysia.
4) Aisyah Dhia Rana Mohamad Zain
She was born on the 1st of November 2014. She is the child of celebrity couple Che' Ta and Zain Saidin. She also has always been called the most beautiful young celebrity in Malaysia. She is busy being a model and also an ambassador for the 'Mini Me' product.
5) Fattah Anas
He begins to become famous when his video acting like a cat went viral on all social media platforms. He usually can be seen to do paid reviews for many brands on his Instagram account. He is also an ambassador for the 'in3Tree' product.
Sources: Top 5 Malaysia.
(Video) Story of Ed Gein, Serial Killer That Uses Human Skin In Gruesome Ways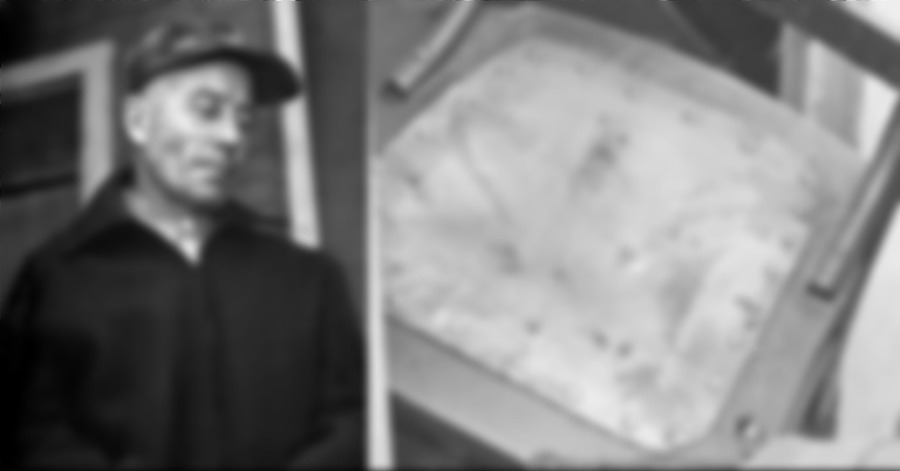 Ed Gein who was also known as the Butcher of Plainfield or the Plainfield Ghoul was actually an American convicted murderer and body snatcher. Ed Gein's crimes that committed around his own hometown of Plainfield, Wisconsin, gathered widespread notoriety in 1957 after authorities discovered he had exhumed corpses from local graveyards and fashioned trophies and keepsakes from their bones and also skin. Gein also confessed to killing two women.
In particular, Ed Gein's grisly crimes were the actual inspiration behind many horror characters including Buffalo Bill, Norman Bates, and also Leatherface. His teachers and classmates at his elementary school recall him being shy but having strange mannerisms. His school blamed his own mother who has been punishing him every time when he tried to make friends for himself. Because of that, for the most part, his own childhood was relatively solitary.
After a long torturing life during childhood, he then eventually lived alone in the farmhouse. While living in seclusion on his own farm, Ed Gein has become interested in a lot of death-cult magazines, and also Nazi-cannibal-adventure stories. However, as decrepit as he had become, he mostly kept to himself. Then in November of 1957, a local hardware store owner disappeared. Bernice Worden had last been seen the previous night and had been reported missing after her hardware store remained closed all day. Her son Frank, who happened to be the deputy sheriff, entered the store and discovered the cash register open and bloodstains on the floor.
Investigators headed to Ed Gein's home, arresting him and searching the property. They had been prepared to find Bernice Worden's body on the farm. However, nothing could prepare the police for what was inside. While searching the house, authorities found countless bones, both whole and fragmented, skulls impaled on his bedposts, and bowls and kitchen utensils made from skulls. Worse than the bones, however, were the household items made from human skin.
Authorities found chairs upholstered in human skin, a wastebasket made of skin, leggings made from human leg skin, masks made from faces, a belt made of nipples, a pair of lips being used as a window shade drawstring, a corset made of a female torso, and a lampshade made from a human face. Along with the skin items, police found various dismembered body parts, including fingernails, four noses, and the genitals of nine different women.
Sources: TikTok When Killers Get Caught, Britannica.
(Video) The Yama-Ichi Feud, Bloodiest And Most Gruesome Yakuza's Gang War!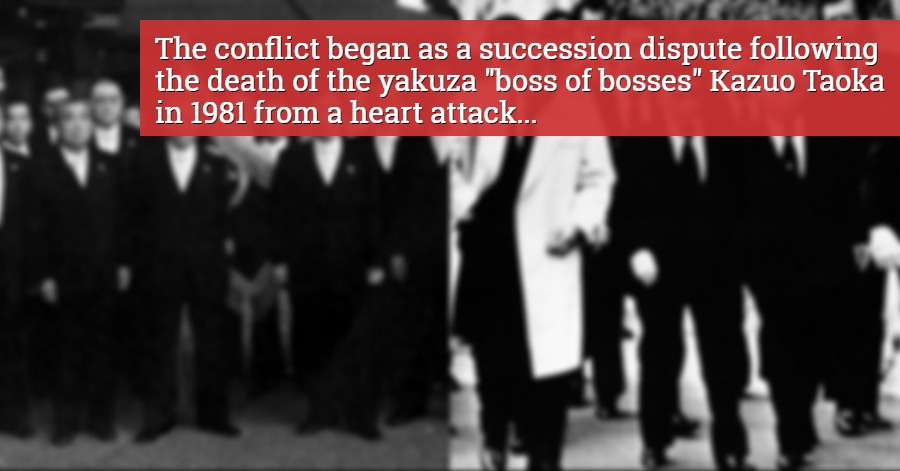 There is no scientific way to assess human inhumanity other than to compare them to one another. Gang violence is one of the most widely discussed concerns in the globe, and we've uncovered some of the most dangerous groups that no one dares to mess with. Any type of war is huge enough to cause destruction. It can be war between countries, states, or even gangs.
Happened in Japan between 1985 and 1989, the Yamaguchi-gumi and Ichiwa-kai yakuza gangs fought in the Kansai area of Japan in the Yama-Ichi War. The conflict began as a succession dispute following the death of the yakuza "boss of bosses" Kazuo Taoka in 1981 from a heart attack, and it resulted in 220 shootouts and the murders of 36 gangsters. The Yamaguchi-gumi eventually triumphed, but the fight resulted in a police crackdown, crippling the dwindling syndicate.
The yakuza is a Japanese mob whose name translates to "good for nothing." The lowest hand in the Japanese card game baccara, which is similar to blackjack, is thought to be the inspiration for the name. The term yakuza can apply to the whole criminal activity of the syndicates or to a specific gang member, also known as a gyangu (gangster)
Various yakuza feuds have erupted over the years, but the most deadly occurred in 1985. The conflict started in July 1981, when Kazuo Taoka died after a heart attack. He was to be succeeded by Kenichi Yamamoto, the founder of the Yamaken-gumi gang in the 1960s. Yamamoto's right-hand man, Kenichi, was caught for extortion and sentenced to prison, with no plans to be released until 1982. Seven months after Taoka, he died of liver illness.
After the gang's two leaders were killed, the lieutenants voted to elect Masahisa Takenaka as the new boss. However, like with many elections, the outcome did not please everyone. Hiroshi Yamamoto, in this case, was the perpetrator.
Hiroshi Yamamoto split from the Yamaguchi-gumi and created Ichiwa-Kai, his own band. They launched the conflict by assassinating Takenaka and two important Yamaguchi-gumi members while they were in an elavator. Over the next four years, the conflict resulted in several shootings and bombings, which are extremely rare in Japan due to severe gun laws. Things deteriorated to the point where Japanese newspapers kept a running tally of the dead and injured.
The Yamaguchi-gumi, who had more warriors, eventually won the war. By the end of the war, 36 individuals had died and dozens more had been injured. Yamaguchi-gumi members elected Yoshinori Watanabe, dubbed Mr.Gorilla, as their leader after the conflict ended in 1989. Watanabe was regarded as a strong and astute leader who expanded membership and revenues, but he left or was forced to leave in 2005 as public pressure mounted on the yakuza.
Sources: Simple History, Historica.Fandom, Top Tenz
Labuan Healthcare Personnel Ready For Influx of Travelers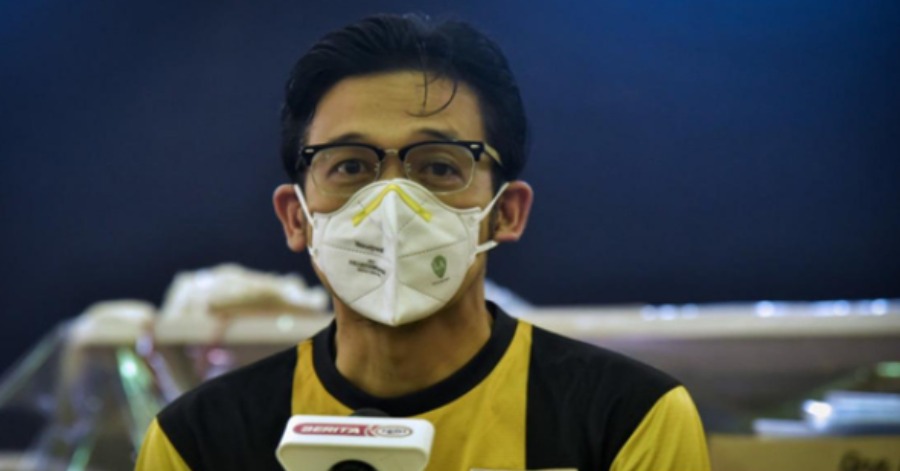 LABUAN, Oct 14 — Labuan healthcare personnel are well prepared to manage the influx of travellers into this duty-free island, armed with health protocols as part of the COVID-19 infection prevention measures.
Labuan Health Department director, Dr Ismuni Bohari said although COVID-19 tests were not required for the fully vaccinated for interstate travel, health screenings were still being conducted at the main entry points of Labuan Airport and two ferry terminals.
"Our healthcare personnel continue to discharge their duties at the entry points by conducting health screenings like body temperature checks for possible symptoms of COVID-19.
"There will be no request for the RTK-Antigen or RT-PCR test results from travellers upon arrival at the entry points here," he said.
Prime Minister Datuk Seri Ismail Sabri Yaakob had announced that interstate travel across Malaysia would resume from Oct 11, as the country's adult vaccination rate (fully vaccinated with two doses) had reached 90 per cent.
Meanwhile, Dr Ismuni reminded travellers to strictly adhere to the COVID-19 infection preventive measures while on holiday here.
"Travellers to Labuan must call off their holiday plan if they are unwell or having symptoms like fever, flu….we must be together in breaking the chain of infection," he said.
Dr Ismuni said Labuan has been receiving a steady increase of travellers from the peninsula and Sabah in the last two days.
"As the government has decided to ease the restrictions, we must be prepared at all costs in our health protocols such as being on standby at the entry points for travellers' body temperature checks," he said.
He added that the Labuan International Ferry Terminal and Labuan Airport were equipped with thermal scanners to screen the body temperature of passengers.
Sources: BERNAMA