Are You A Soup Lover? Here Are 5 Best Soups Ever From Around The World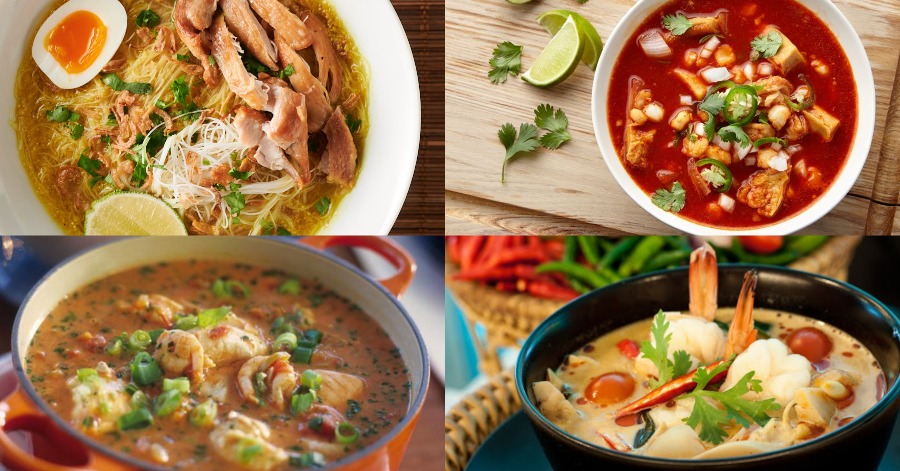 Soups are definitely one of the best food selection that has ever been made because it uses such an easy recipe to make and also it tastes delicious. According to a source, soup is primarily liquid food and generally served warm, hot, or even cold. It is made by combining ingredients of meat or vegetables with stock, milk, or water. Hot soups are additionally characterized by boiling solid ingredients in liquids in a pot until the flavors are extracted, forming a broth.
Soups are similar to stews, and in some cases, there may not be a clear distinction between the two. However, soups generally have more broth than stews. In fact, there are so many different types of soups being made from different countries. Of course, different countries would follow different recipes according to their taste palate. Because of that, we are lucky enough to try and taste all of these different soups.
These are 5 of the best soups ever made from all around the world.
1) Yayla Çorbasi from Turkey
Yayla çorbası is also known as yogurt soup and it is a meal of Turkish cuisine. It is a yogurt soup cooked with a variety of herbs, rice, and chickpeas. It is also a common dish among Assyrians. Boiled rice or barley adds grainy sweetness to this creamy yogurt soup. It's believed to ward off colds during winter; some Turkish hospitals even serve yogurt soup to recovering patients. A crumble of dried mint helps balance the yogurt's slight tang. Serve with a pillowy round of fresh pita bread.
2) Tom Yum Goong from Thailand
Tom Yum Goong is a type of hot and sour Thai soup, usually cooked with shrimp. It has its origin in Thailand. The words 'tom yum' is derived from two Thai words. Tom refers to the boiling process, while yum means 'mixed'. Sweet, sour, spicy, and salty, this soup's magnificent broth is the ideal foil for sweet, tender shrimp. Aromatic ingredients include galangal, lemongrass, and lime leaves, while slivers of bright red bird's eye chilis add additional heat. Tom Yum Goong is just one of many varieties of tom yum soup in Thailand and this version comes enriched with fat prawns and is a favorite with many diners.
3) Soto Ayam from Indonesia
Soto Ayam is a yellow spicy chicken soup with lontong or nasi himpit or ketupat and/or vermicelli or noodles, it is from Indonesia, and popular in Singapore, Malaysia, and Suriname. Turmeric is added as one of its ingredients to get the yellow chicken broth. Chicken noodle soup may reach its culinary pinnacle in this piquant Indonesian dish. Spices such as fresh turmeric, star anise, cinnamon, lemongrass, and lime leaves combine for deeply layered aroma and flavor, with the jammy yolks of soft-boiled eggs to add extra richness. Every part of Indonesia has a local twist, and the soup is also beloved in Singapore, Malaysia, and in faraway Suriname in South America, where the recipe arrived with Javanese immigrants. Eat topped with fried shallots, fresh limes, and a fiery scattering of sliced red chilies.
4) Moqueca De Camarão from Brazil
Palm oil and tomatoes tint coconut broth a warm, orangey-red in this specialty from the Bahia region of Brazil, where locals eat steaming bowls on even the hottest days. This soup's real draw is sweet, tender shrimp floating in the broth, however. Traditionally, moqueca de camarão is cooked in a handmade pot made from black clay and the sap of mangrove trees, then brought to the table in the same authentic vessel.
5) Menudo from Mexico
In Mexican cuisine, Menudo, also known as pancita or mole de Panza, is a traditional Mexican soup, made with cow's stomach in broth with a red chili pepper base. Hominy, lime, onions, and oregano are used to season the broth. Tripe simmered for hours in a piquant, garlicky broth is the ultimate Mexican hangover cure, but menudo goes far beyond morning-after remedies. It's a favorite at weddings and big occasions, too, when an enormous pot of the traditional soup can feed dozens of guests. It's sheer comfort food, with kernels of hominy that get a fresh bite from a garnish of raw onions, chiles, and cilantro. Choose from one of two main varieties: Menudo Rojo turns a deep red from chiles in the broth, while Sonoran-style Menudo Blanco is a milder alternative.
Sources: CNN Travel
Food Review: Ferrero Rocher Ice Cream Stick Is Now Available In Malaysia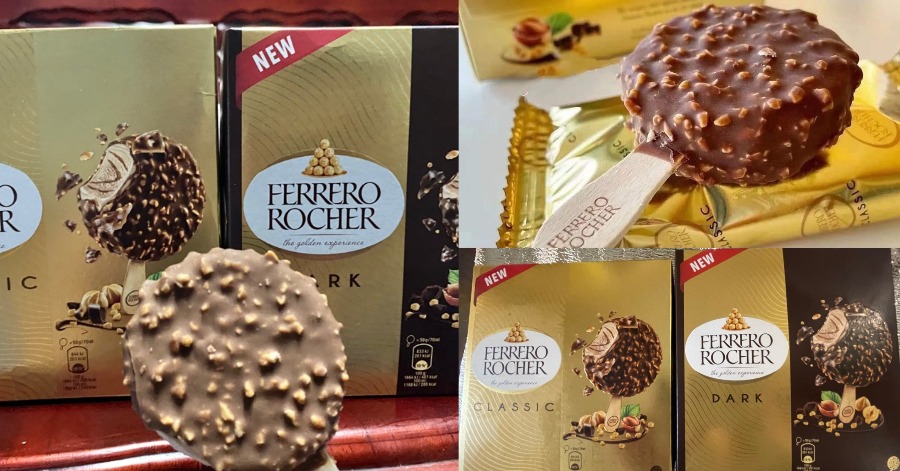 Chocolates have the power to uplift someone's mood and ice cream is perfect for a hot sunny day. But both combined, it is the perfect combination to ever exist. Snickers Ice Cream, Oreo Ice Cream, and Kit Kat Ice Cream are the usual stuff we find at our nearest grocery store but have you ever heard of Ferrero Rocher Ice Cream?
It has been sold for a long time but at that time, it was only available in certain European countries. Now, you can get this delicious treat from a local seller on Shopee!
This ice cream comes in three flavors. There are Original, Dark Chocolate, and White Chocolate but according to the local seller's page, it is available for people in Kuala Lumpur and Selangor only.
Head over here to place your order and get your Ferrero Rocher Ice Cream!
Sources: Shopee nowme_01
Food Review: 'Sambal Hitam', One of The Best Sambal That Can Be Eaten Anytime And Anyhow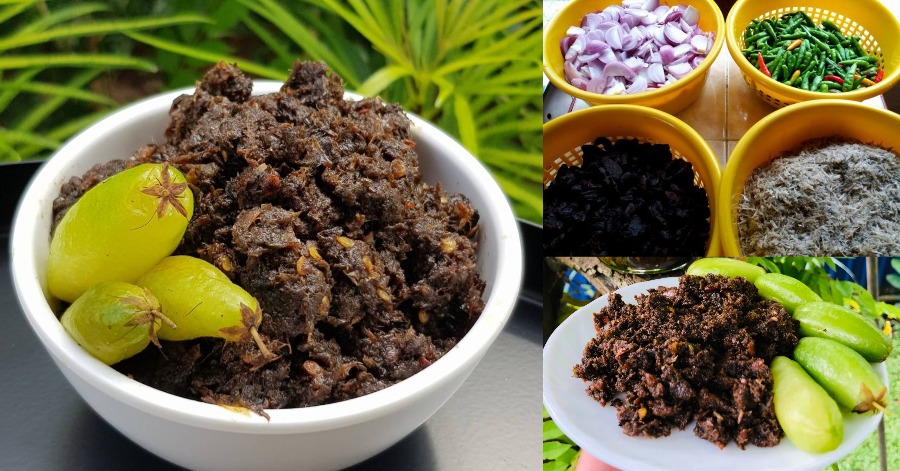 Sambal hitam would always be one of the most favorite alternatives for many people in Malaysia who loves to eat spicy food like any other sambal but they do not want it to be too spicy up until they have to feel regret eating the food. This particular sambal hitam is really well-known in the state of Pahang.
The texture of this sambal hitam is one of the reasons why many people love to eat it. Sambal hitam is really full of anchovies. It is so easy to be made by anyone because the recipe only takes 4 simple ingredients. The ingredients are belimbing buluh, red onion, anchovies, and also red chili.
According to many people, the process of making this sambal hitam would take a very long time to be done. There is a very special way to cook this sambal hitam from Pahang. It does not take an hour or two to cook but it takes hours. The manufacturing process is quite complicated and also time-consuming.
It goes well with steamed white rice, brown rice, or even porridge. This sambal hitam really enhances the taste of the food. Once you taste it, your mouth will definitely have a fusion of flavors and you will surely crave more of it.
Sources: Cookpad.
Step & Repeat, First-Ever Global TikTok Reality Show Based On Style Launched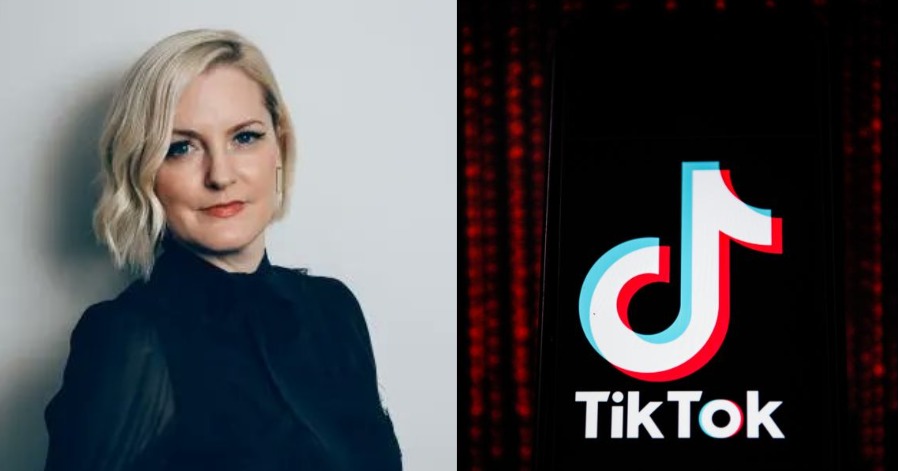 KUALA LUMPUR, June 18 — Glamhive and Mary Kay Global Design Studio have announced Step & Repeat, the first-ever style show launching on TikTok.
Step & Repeat is a five-week style competition and mentorship programme where wardrobe stylists, make-up artists, and hair stylists worldwide compete in the fast-paced environment of TikTok to drive their business success.
The international competition is open to all and goes live on June 22 on TikTok, according to a statement.
TikTok's community has been growing at an incredible pace since the start of the pandemic, and unique new talents are being discovered daily on the platform.
Step & Repeat is the first-ever global style competition on TikTok, giving structure, recognition, and rewards to winners weekly.
Glamhive and the Mary Kay Global Design Studio have partnered to create Step & Repeat as a global stage open to anyone who wants to explode onto the international scene and get recognised for their incredible talents in wardrobe, make-up, and hair styling.
Each week, Step & Repeat's host, Johnny Wujek will announce a theme-based challenge, and TikTok users will create their best wardrobe, make-up, or hair style look for that theme.
Videos will incorporate the show's custom sound, 'Step & Repeat', the hashtag #stepandrepeat, and the hashtag associated with each challenge, enabling all entries to be discoverable by the show's judges.
At the end of each challenge, Wujek will announce the winner in each category: wardrobe, make-up, and hair. Each winner will receive a cash prize and a one-hour mentoring session with one of the 19 industry leaders stepping up to provide mentorship.
At the end of the five weeks, Step & Repeat will announce one overall winner for each category, crowning it the very best in wardrobe, make-up, and hair based on entries from worldwide.
More details at https://www.glamhive.com/tiktok.
Sources: BERNAMA