Haja Mohideen's Old Faithful Sewing Machine Back In Action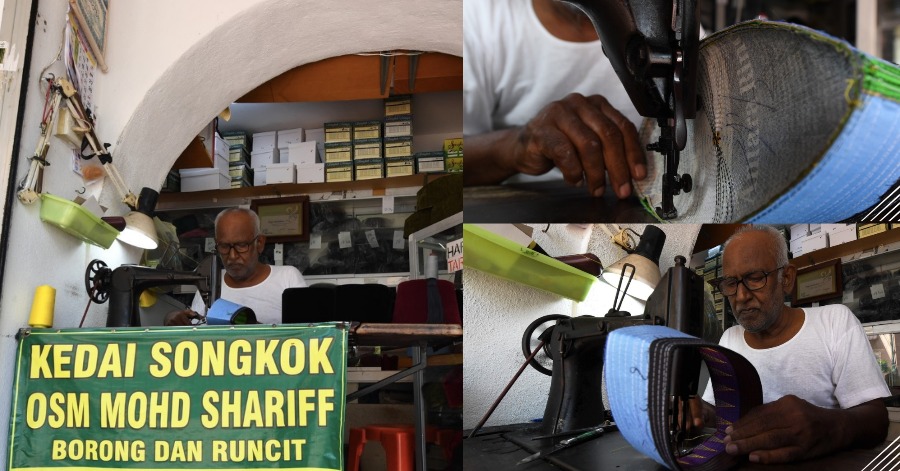 GEORGE TOWN, April 15 – Perhaps there isn't an inheritance more precious for Penang songkok maker, Haja Mohideen Mohd Shariff, 73, than the old sewing machine he received from his father.
It had served his father many years after he opened Kedai Songkok OSM Mohd Shariff in Lebuh King in 1936.
It was used to give fully handmade songkok a neater finish, said Haja Mohideen who started being his father's apprentice after school hours when he was 12 years old.
Today, the machine is still being used to fulfil songkok orders for Hari Raya Aidilfitri.
"If it needs repair, I do it myself. It was with my late father a long time and now it is serving me faithfully. So if it needs fixing, I know what to do.
"The machine has sentimental value so I couldn't possibly sell it. Someone once offered me RM3,000 for it but I declined," he told Bernama.
His 6ft x 12ft (1.8m x 3.6m) shop is next to Nagore Dargha Sheriff mosque and he can be seen from outside working tirelessly at his black sewing machine every day.
He recalled that when he was young, he was only permitted to cut the fabric for the songkok and do small tasks, while his father did the stitching using the machine.
"Since small, I watched one songkok or tarboosh after another – that was made using this machine — being sold to customers. And till today, their descendants still patronise the shop (to get a songkok) for Hari Raya, an engagement, school, etc. It gives me immense happiness," said Haja Mohideen.
He said the old sewing machine was also used to make songkok worn by the Raja of Perlis, Tuanku Syed Sirajuddin Tuanku Syed Putra Jamalullail, Penang Yang di-Pertua Negeri, Tun Abdul Rahman Abbas, former Prime Minister, Tun Abdullah Ahmad Badawi and several other VIPs.
Haja Mohideen, the third child in a family of seven children, said his father passed down the skills only to him.
He said that he joined the business after finishing school and that he was able to raise two children on the income.
He said there were many people making songkok the traditional way before but after they died, there was nobody to carry on the legacy.
He said the songkok-making process begins with a frame which is an oval and rectangle cut from an 18-layered sandwich of newspaper, brown paper and cloth stitched together.
"This year demand is high, unlike last year when people were under a strict movement control order," said Haja Mohideen.
Hence, he and his apprentice, Abdul Kader Mydin – who is also his son-in-law – will be working till Hari Raya to finish orders for the songkok which are priced between RM20 and RM45.
Source: BERNAMA
Food Review: Ferrero Rocher Ice Cream Stick Is Now Available In Malaysia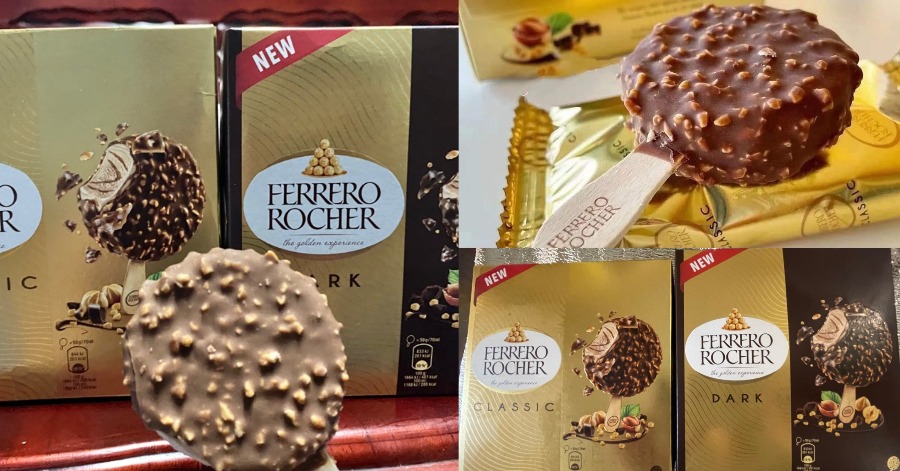 Chocolates have the power to uplift someone's mood and ice cream is perfect for a hot sunny day. But both combined, it is the perfect combination to ever exist. Snickers Ice Cream, Oreo Ice Cream, and Kit Kat Ice Cream are the usual stuff we find at our nearest grocery store but have you ever heard of Ferrero Rocher Ice Cream?
It has been sold for a long time but at that time, it was only available in certain European countries. Now, you can get this delicious treat from a local seller on Shopee!
This ice cream comes in three flavors. There are Original, Dark Chocolate, and White Chocolate but according to the local seller's page, it is available for people in Kuala Lumpur and Selangor only.
Head over here to place your order and get your Ferrero Rocher Ice Cream!
Sources: Shopee nowme_01
Food Review: 'Sambal Hitam', One of The Best Sambal That Can Be Eaten Anytime And Anyhow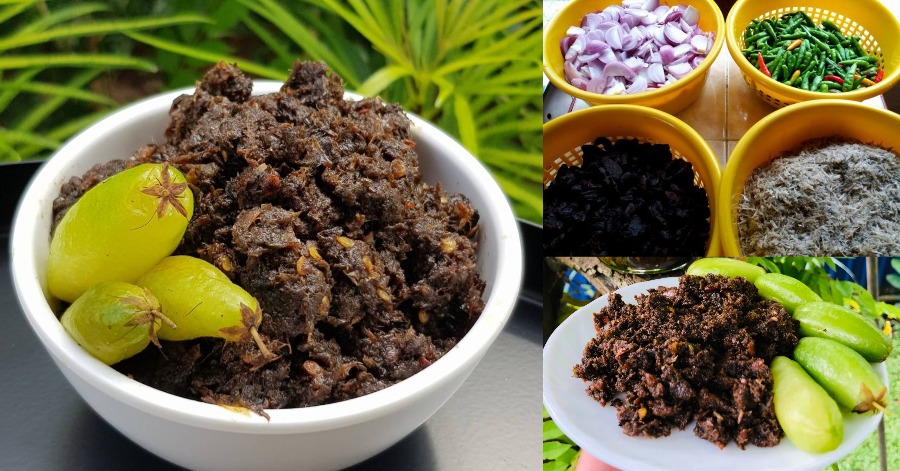 Sambal hitam would always be one of the most favorite alternatives for many people in Malaysia who loves to eat spicy food like any other sambal but they do not want it to be too spicy up until they have to feel regret eating the food. This particular sambal hitam is really well-known in the state of Pahang.
The texture of this sambal hitam is one of the reasons why many people love to eat it. Sambal hitam is really full of anchovies. It is so easy to be made by anyone because the recipe only takes 4 simple ingredients. The ingredients are belimbing buluh, red onion, anchovies, and also red chili.
According to many people, the process of making this sambal hitam would take a very long time to be done. There is a very special way to cook this sambal hitam from Pahang. It does not take an hour or two to cook but it takes hours. The manufacturing process is quite complicated and also time-consuming.
It goes well with steamed white rice, brown rice, or even porridge. This sambal hitam really enhances the taste of the food. Once you taste it, your mouth will definitely have a fusion of flavors and you will surely crave more of it.
Sources: Cookpad.
Step & Repeat, First-Ever Global TikTok Reality Show Based On Style Launched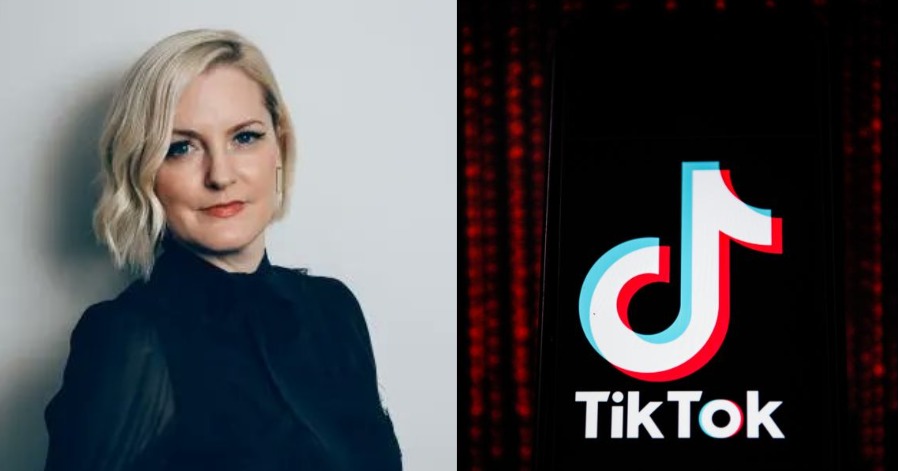 KUALA LUMPUR, June 18 — Glamhive and Mary Kay Global Design Studio have announced Step & Repeat, the first-ever style show launching on TikTok.
Step & Repeat is a five-week style competition and mentorship programme where wardrobe stylists, make-up artists, and hair stylists worldwide compete in the fast-paced environment of TikTok to drive their business success.
The international competition is open to all and goes live on June 22 on TikTok, according to a statement.
TikTok's community has been growing at an incredible pace since the start of the pandemic, and unique new talents are being discovered daily on the platform.
Step & Repeat is the first-ever global style competition on TikTok, giving structure, recognition, and rewards to winners weekly.
Glamhive and the Mary Kay Global Design Studio have partnered to create Step & Repeat as a global stage open to anyone who wants to explode onto the international scene and get recognised for their incredible talents in wardrobe, make-up, and hair styling.
Each week, Step & Repeat's host, Johnny Wujek will announce a theme-based challenge, and TikTok users will create their best wardrobe, make-up, or hair style look for that theme.
Videos will incorporate the show's custom sound, 'Step & Repeat', the hashtag #stepandrepeat, and the hashtag associated with each challenge, enabling all entries to be discoverable by the show's judges.
At the end of each challenge, Wujek will announce the winner in each category: wardrobe, make-up, and hair. Each winner will receive a cash prize and a one-hour mentoring session with one of the 19 industry leaders stepping up to provide mentorship.
At the end of the five weeks, Step & Repeat will announce one overall winner for each category, crowning it the very best in wardrobe, make-up, and hair based on entries from worldwide.
More details at https://www.glamhive.com/tiktok.
Sources: BERNAMA