Inspirational Story: Man With Disabled Left Hand Masters In Many Instruments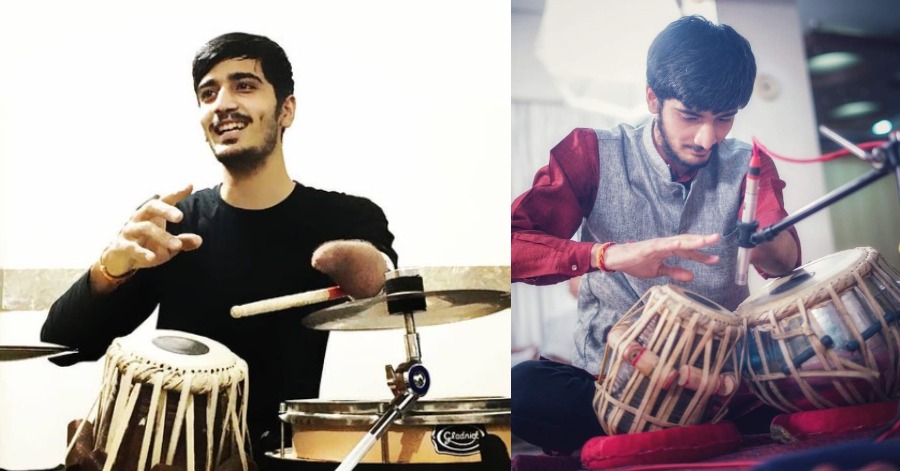 Throughout our whole life journey in this world, we would always have to take our effort to stand back up on our two feet every time that we got knocked off by all the challenges and also struggles in life. This is because there would be no one else that is capable to help us change our own life except ourselves. We have to take our own initiatives and succeed in life no matter how hard it is.
That is what has been shown by this particular man named Saurabh Gadhavi. This particular person has proven that people could still achieve the dream of their life even though life has changed drastically for them. Saurabh Gadhavi is a man with a disabled left hand but he still manages to master many percussion items in his life.
 

View this post on Instagram

 
Saurabh Gadhavi is a specially-abled drummer. The absence of his left hand has not stopped him from fulfilling his dreams in music. His left hand could not grow beyond the elbow. Still, he plays countless musical instruments and is known as an international drummer and also percussionist. He is a left-hander and despite the disability in his left hand, he defied all the stereotypes and made his left hand his principal hand in playing music. He is recognized as one of the youngest Indian musicians who have created their unique style of playing music.
Saurabh Gadhavi belongs to a famous family of musicians in Gujarat. His grandfather, Ishradhan Gadhavi was one of the most famous tabla players who laid the foundation for his journey in music. Other than that, his father named Dinesh Gadhavi to play the tabla, his uncle Chetan Gadhavi is a singer, and his son, Ninad Gadhavi is a drummer, Due to that, he felt that he must bring out the music within and carry on their family's musical heritage.
According to a source which he stated, "From the age of five, I started learning music from my father. He started giving me knowledge of tabla, drums, and percussions. Since I did not have fingers in my left hand, it was not easy for me to learn these instruments. But I kept practicing by tying a handkerchief attached with a stick on my left hand. Slowly hard work paid off and I learned instruments like Timbali, Rototom, Nagara, etc".
He also added, "I did not have fingers in one hand, so I had to use my shoulder. I watched videos on YouTube, watched senior artist's performances over and over again, and created a unique style of my own. In this way, I learned drum sets, Indian, African, and Latin percussion instruments, etc. Today I can play any kind of rhythm instrument. Most importantly, I have created my unique style of playing every instrument. I am also working to introduce unique concepts like water drumming, fire drumming, and Indian rhythm solo".
Sources: Instagram Saurabh Gadhavi, Newz Hook
Book Review: Know What It's Like To Find True Love In 'All This Time'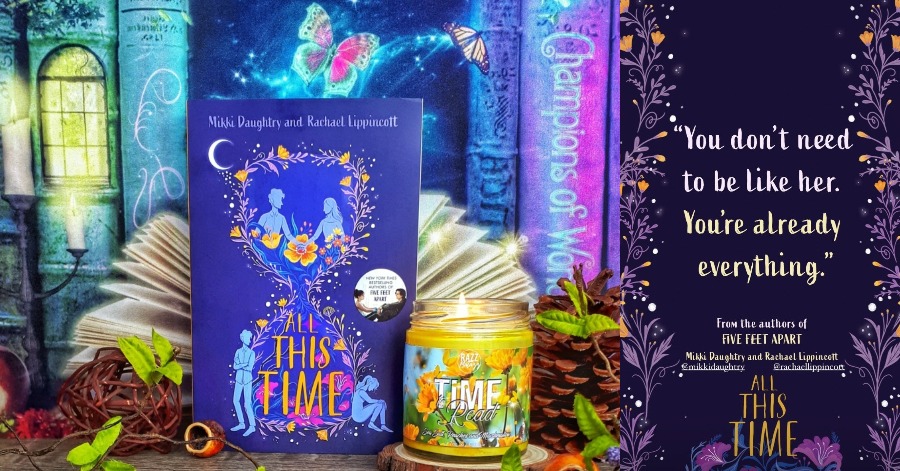 Reading a book sometimes can really make us feel that the story of our life can be so closely related to the content of the book itself. Books do not have to just teach us about what to do in our life like how to survive in the woods, what learning strategies that you have to learn, or other things. Books can also help to prove to us that true love is indeed real.
One particular book that would be talking about true love would be the 'All This Time' book by authors that are called Mikki Daughtry and also Rachael Lippincott. This book can make the readers that spend their time reading the book feel and experience all the emotions together through the character's perspective. A book that is so relatable.
A saying in the book that really hits all the readers would be "Can you find true love after losing everything?". It really makes the reader questioned whether it is possible or not. The book tells the story of characters that are called Kyle and Marley who work to heal each other's wounds. While trying to fix their individual wounds, their feelings for each other grow stronger. But Kyle can't shake the sense that he's headed for another crashing moment that will blow up his life as soon as he's started to put it back together. Something that people in real life experienced.
It is an unforgettable book perfect for fans of John Green, Nicola Yoon, David Levithan, and Jenny Han. While the readers reading the book, the electricity that Kyle and Marley have is actually so unique. The bond that they share together is unique in how they both understand even their unspoken words. Made the readers fall in love with the characters. The plot took the readers by surprise and also had them hanging on the edge of their seats towards the end. It was so good, full of love, sadness, and hope. Good reading for all people who are still finding love for them.
Sources: Good Reads.
Book Review: Go On A Self-Love Journey With Jay Shetty's 'Think Like A Monk'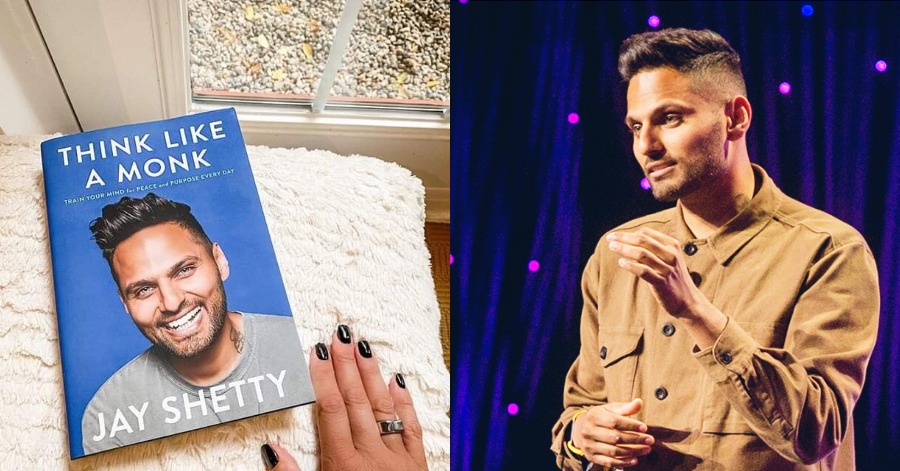 A combination of ancient wisdom and Jay Shetty's personal experiences, 'Think Like A Monk' is a must possess book. This book is super inspiring and is a powerful tool to help you focus on your purpose and healing.
I've come across many self-help or self-guidance books but this is definitely one of a kind. But before we jump into the book, let's take a glance of the author. Jay Shetty is a host, viral content developer, motivational speaker, and author who has won numerous awards. Jay started his YouTube channel in 2016 with the goal of sharing wisdom videos. He now has over 20 million followers worldwide and has received over four billion views on YouTube in just four years. In addition, Jay was nominated to Forbes' 30 Under 30 list.
When Jay was 18 years old, he met a monk who altered his life. Jay began to redefine success for himself, and he desired to help others. He spent three years as a monk traveling across India and Europe when he was 22 years old. He used to get up at 4 a.m. every day, take cold baths, meditate, and eat. He would meditate for 4 to 8 hours each day. Jay would devote half of his day to personal development and the other half to serving others. He has now reintegrated into society. He does, however, want to assist individuals in adapting the monastic mindset to modern city life.
The aim of 'Think Like a Monk' is to help individuals apply a monk mindset to their lives. Think Like a Monk shows you how to clear the roadblocks to your potential by overcoming negative thoughts, accessing stillness, and creating true purpose. It can be challenging to apply the lessons of monks to busy lives. However, Jay provides advice and exercises to reduce stress, improve self-discipline and focus, and maintain relationships in the modern world.
This book consists of three parts: let go, grow and give. To me, I think that these three aspects is important in our lives. The first and foremost step is to let go. Without letting certain things go, we cannot grow and experience better things in life.
The next part is to grow. All of us are at different stages in life. In this section, Shetty describes the ego and helps us comprehend the power of habit, regardless of the stage. If you're attempting to improve, there are two things you should be aware of and learn from. Shetty provides extremely useful charts and tools for determining your purpose, as well as an explanation of the mind that literally blew my mind.
Last but not least, to give. The final section of Jay focuses on thankfulness, connections, and service. Many times we have everything and yet, we fail to be grateful. Being grateful is the key to a happier and more content life.
Some things you can learn and understand from this book is:
How to overcome negativity
How to stop overthinking
Why comparison kills love
How to use fear
Why you can't find happiness by looking for it
How to learn from people you meet
Why you are not your thoughts
How to find purpose
Jay does a fantastic job of mixing his personal experiences with teaching techniques that you may use or simply learn. The book is both useful and inspirational. I would suggest it for your self-love journey as you continue to seek out that wonderful life you desire.
Sources: Barnes & Noble, Find A Lovely Life
(Video) 'Deepfake' And Shallowfake'? Here Is What You Need To Know!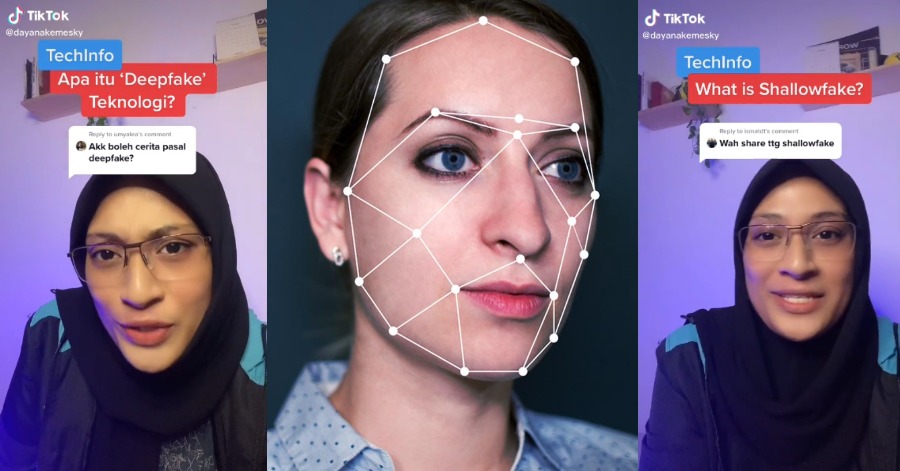 Nowadays, there are getting more and more technologies created in this whole wide world for all the people. Initially, these technologies are created to help mankind to have a better and also easier future. Unfortunately, the twisted-minded people are getting more creative on using all these kinds of technologies to create bad things for themselves.
Talking about bad things, recent issues nowadays are getting so hot talking about the technologies of 'deepfake' and also the technologies of 'shallowfake'. Both of these inventions have created so many problems for so many people worldwide and people have to know about them. A TikToker that goes by the name DigitalWithD has posted about it.
Deepfake
Deepfake video exploits two machine learning (ML) models. An algorithm that could transpose any faces seamlessly onto videos. It is a synthetic media in which a person in an existing image or video is replaced with someone else's likeness.
Shallowfake
Shallowfake has actually created videos that have been manually altered or selectively edited. Shallowfake first become popularized in early 2018. It is a method of manipulating media content without the use of machine learning technology and algorithmic systems. Instead, shallowfake utilizes simple video editing software to alter existing media content.
Sources: TikTok DigitalWithD Part 1, TikTok DigitalWithD Part 2.