Malaysia Is Now Ranks 119th Out of 180 Countries For 2021 World Press Freedom Index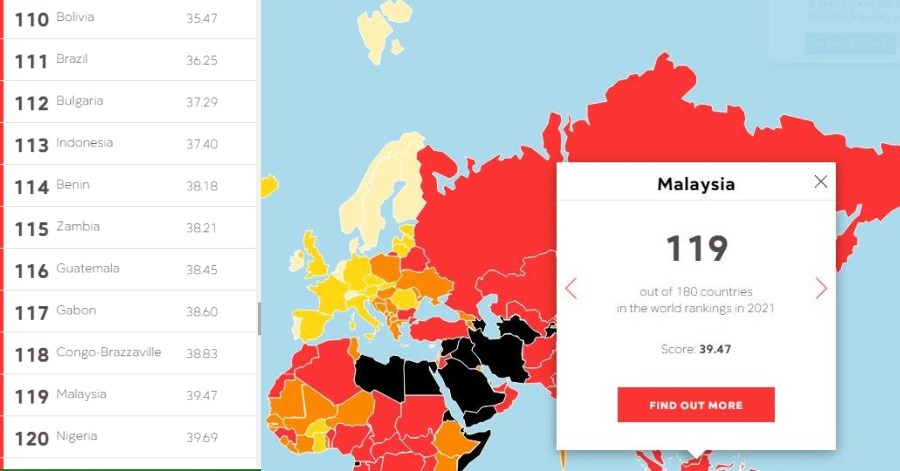 The Reporters Without Borders or better known as RSF functions to provide information on media freedom worldwide. They are the most notable for publishing the World Press Freedom Index of 180 countries every year. Recently, the announcement that they have made shows Malaysia has plunged 18 places in Reporters Without Borders' annual press freedom ranking for the year 2021. Ranked in 119th place now, Malaysia is sandwiched between the Republic of Congo and also Nigeria.
According to RSF in an analysis attached to the ranking, "Its astonishing 18-place fall, the biggest of any country in the index, is directly linked to the formation of a new coalition government in March 2020". They mentioned that the drop in ranking is due to a 'draconian legislative arsenal' that works to suppress the freedom of media.
The arsenal is the 1948 Sedition Act, the 1972 Official Secrets Act, and the 1998 Communications and Multimedia Act. The website stated that these laws enable authorities 'strict control over the distribution of the publication licenses and power over journalists'.
The new government led by Prime Minister Muhyiddin Yassin, in turn, imposed a decree against 'fake news' that the watchdog said enables the authorities 'to impose their own version of the truth'. The ordinance, which took effect in March amid the country's coronavirus state of emergency, makes it illegal to publish inaccurate information about the pandemic punishable with fines and jail time. The government contends that this is necessary to combat misinformation, but the move drew strong criticism from rights groups and opposition politicians.
Sources: RSF
(Video) Once Occupied By The Sultan of Johor, This Is The 'Istana Woodneuk'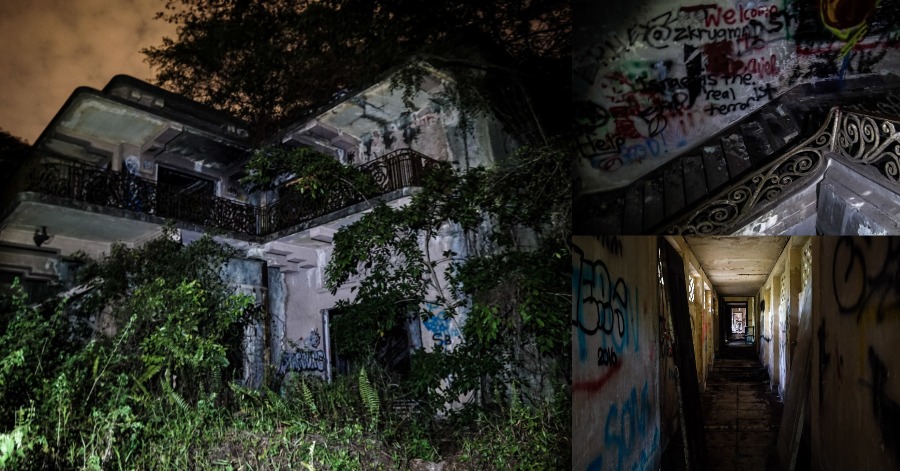 Istana Woodneuk is located in the deep woods of the Holland Road and Tyersall Road area in Singapore. It was once occupied by the Sultan of Johor, but now remains empty and covered in vegetation and decay. This historic mansion was built in the late 19th century by a wealthy sultan who wanted to gift the magnificent residence to his fourth wife. Years passed and this saw the mansion handed down to one of the sultan's sons. He performed extensive renovations on the property before gifting it to his Scottish-born wife.
This grand old mansion was to serve a far more important purpose than simply a residence for a wealthy family. As WWII rolled around and Singapore was occupied by the Japanese, the mansion was converted to be used as both a General's Headquarters and a military hospital. Many wounded and sick people were treated within the Istana Woodneuk Mansion, but a bombing in 1942 saw a massive surge in casualties. It is estimated that around 700 lives were lost within the property during this dark moment in history.
Given the history and amount of death experienced within the building, it makes sense that many consider the mansion to be haunted. However, there are some darker aspects to the mansion's past that have further solidified these beliefs. The Istana Woodneuk certainly fits the description of a haunted mansion. Well hidden, dark, overgrown, and sporting a crumbling façade covered in sinister graffiti. Yet, it is the history of the house lends weight to its spooky legends.
Since a fire ravaged the building in 2006 much of its structure was destroyed. This event has further increased deterioration and an onslaught of vandalism. Many of the surfaces of the building are now covered in dark symbolism, including graffiti featuring upside-down crosses, the number 666, and many other 'Satanic-type' symbolism. It is difficult to say whether this is the reason for the many rumors that the mansion is a hotbed for Satanists to perform dark rituals, yet the rumors are prevalent.
Sources: The Smart Local, YouTube Simon Says.
(Video) Darul Tahfiz DS VIDA Praised By Many As It Looks Clean And Complete With Facilities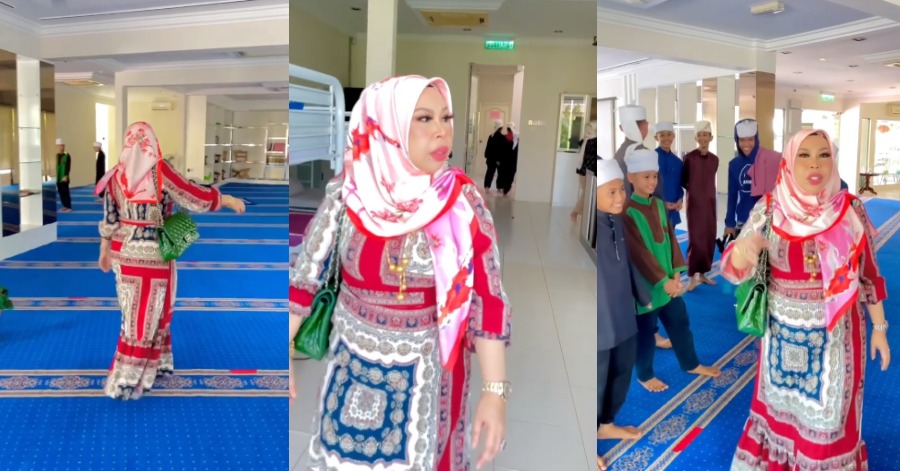 As everyone in Malaysia knows, Dato' Seri Dr. Hajah Vida or more affectionately known as DSV is actually one of the most well-known millionaire entrepreneurs. Previously, she rarely showed all the good deeds that she did on social media. This time around, she has decided to share a video that is full of meaning for everyone.
The particular video that she posted on her own Instagram social media platform shows the environment in her own Tahfiz and also the activities that they do together. The video has gained so much attention and also praised by many netizens all over Malaysia.
View this post on Instagram
DSV has a tahfiz center named Darul Tahfiz DS VIDA located in Ipoh, Perak, and in conjunction with the month of Ramadan, she will invite her 'children' at the tahfiz to perform tarawih prayers in congregation at her home. The posted video also shows the state of the tahfiz which is luxurious and complete, making her followers on the Instagram page shocked.
Each tahfiz student who enters there will not be charged any fees as all fees are fully borne by DSV itself. Looking at the comments section, many netizens are proud to see the success of DSV in opening a tahfiz center and some also seem interested in registering their children there.
Sources: Instagram Dato' Seri Dr. Hajah Vida
Craving For Cincau? These Are 5 Delicious Recipes That You Can Make With It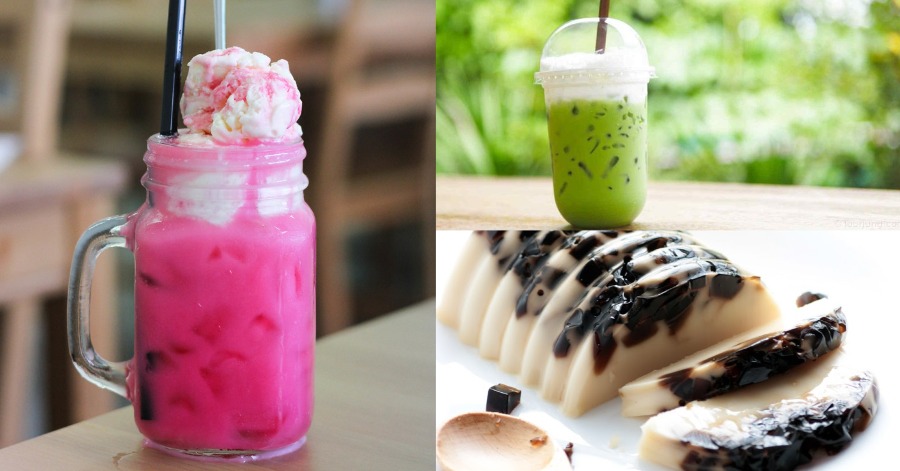 Cincau is a jelly-like food that has a mild, slightly bitter taste but it is definitely delicious. It has been such a familiar ingredient that many people used in their recipes especially during Ramadan. Talking about cincau, the only recipe that would pop up in people's minds would be none other than Sirap Cincau or even Bandung Cincau. Little do people know, there are actually so many simple recipes that can be made just by using cincau.
Cincau can be mostly used in any desserts and also beverages as they have this chewy texture that is very enjoyable to eat by everyone. In these modern days, people could be extra innovative and come out with so many new recipes that can be made by using cincau. These are 5 delicious recipes that can be made with them.
1) Cincau Pudding
Ingredients
2 cups cincau (coarsely chopped).

1 packet of powdered gelatin (10gm).

1 cup coconut milk.

1 can of evaporated creamer.

1 can of condensed milk.

1 cup water.
Steps
Prepare the ingredients.

Cincau chopped and place in a container. Put coconut milk, evaporated creamer, condensed milk, agar powder, and water into the pot and bring to a boil. After boiling, pour it into a container containing cincau. Let the pudding harden before storing it in the refrigerator.
2) Cincau Thai Green Tea 
Ingredients
2 tablespoons Thai green tea powder.

1 glass of boiling hot water.

3 tablespoons sweetened condensed milk.

1 cup ice cubes.
Steps
Soak the tea powder with hot water until the tea is fluffy.

In a glass, stir in sweetened condensed milk using a teaspoon three times. Pour half a glass of green tea water and stir well.

In another glass, fill the ice cubes and also the cincau that have been cut into small pieces. Pour in the green tea water mixture.

Ready to be enjoyed.
3) Cincau Cream Crackers Pudding
Ingredients
10 grams of agar-agar powder.

250 grams of sugar.

5 pieces of cream crackers.

100 ml of evaporated creamer.

100 grams of cincau.

1 liter of water.

3-4 dots of pink dye.
Steps
Combine agar-agar powder, sugar, and water. Bring to a boil.

After boiling, reduce the heat and pour 5 teaspoons of the mixture into a mold that has been moistened with water. Chop the cincau in it. You can also cut it. Let cool, and harden under a fan.

For the rest of the mixture, add the evaporated creamer and the cracked cream cracker biscuits. Stir well. Open a small fire this time.

When the cincau layer hardens, scoop half of the mixture and pour over the cincau layer. Let it freeze again.

The last remaining, add 3-4 drops of pink dye. Stir well.

Finally, pour the pink mixture after the milk layer has frozen. Cool first, before storing in the refrigerator.

Ready to be served.
4) Cincau Strawberry Float
Ingredients
Fanta Strawberry.
Vanilla Ice Cream.
Cincau.
Ice cube.
Steps
Prepare the ingredients, put ice in a glass.

Cut cincau into small pieces.

Pour

Fanta Strawberry into the glass and add 2 scoops of ice cream and place cincau as a topping.
5) Bandung Cincau White Chocolate
Ingredients
1 tablespoon cincau.

2 tablespoons condensed milk.

3 tablespoons evaporated creamer.

2 tablespoons white chocolate.

Ice cube.

50 ml of warm water.

1 teaspoon syrup.
Steps
Prepare the material that we need.

Prepare 50ml of warm water in a cup then add 1 teaspoon of syrup dye and stir until well combined.

Add condensed milk and evaporated creamer and stir until it is well blended. Then add ice cubes and then add white chocolate topping and sprinkle cincau on top of it.

It is ready to be served.
Sources: Cookpad