MOH Proposes Cross-State For Hari Raya Aidilfitri Celebration Postponed – Adham Baba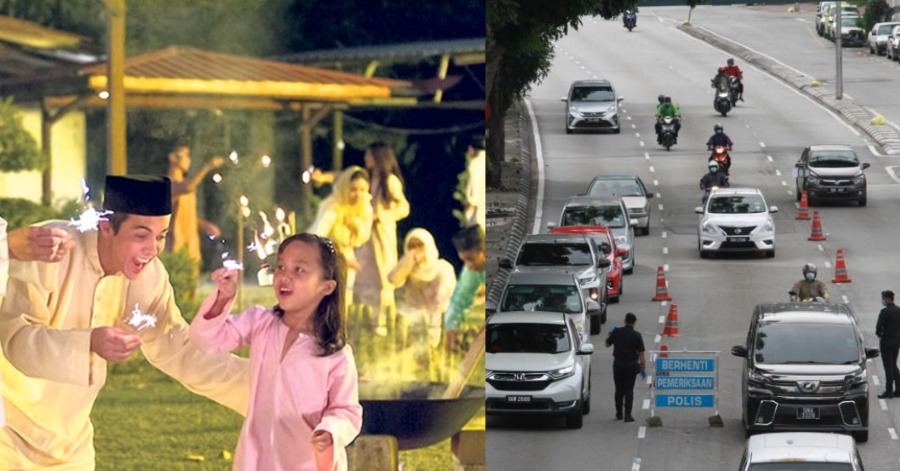 The Malaysian Ministry of Health (MOH) has proposed that cross -state for the Hari Raya Aidilfitri celebration be postponed, Bernama reported, citing a statement from Health Minister Dr Adham Baba.
In addition, the Ramadan bazaar will also be closed if clusters appear believed to be caused by bazaar activities, the agency wrote.
▪️ KKM cadangkan rentas negeri untuk sambutan Hari Raya Aidilfitri ditangguhkan.

▪️ Bazar Ramadan akan ditutup jika terdapat kluster jangkitan dipercayai daripada aktiviti bazar.

— Menteri Kesihatan @DrAdhamBaba pic.twitter.com/4Xe5I0JUkd

— BERNAMA TV 🇲🇾 (@BernamaTV) April 15, 2021
More information follows.
Sources: Twitter BERNAMA TV.
More Aid For The People After BKC – PM Ismail Sabri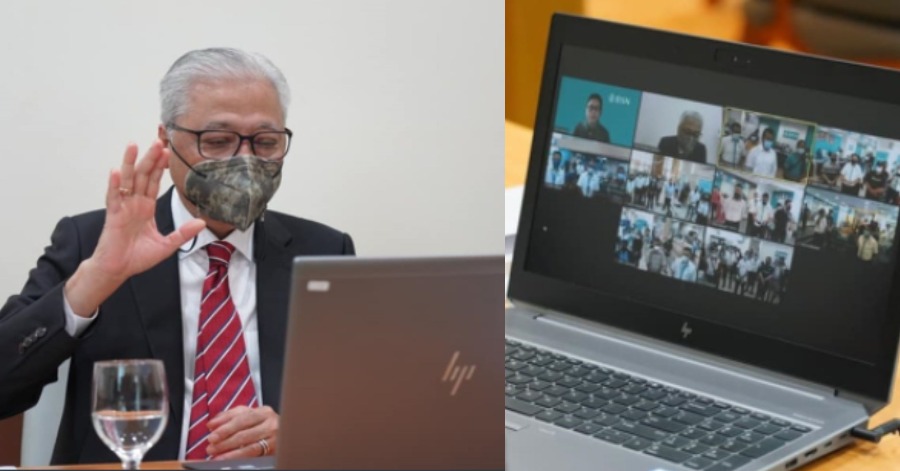 PUTRAJAYA, Sept 6 — With payments for the Special COVID-19 Aid (BKC) beginning to be paid out from today, Prime Minister Datuk Seri Ismail Sabri Yaakob said the government would channel more assistance to the people starting next month.
In a video conference with Bank Simpanan Nasional (BSN) staff from his residence in Petaling Jaya specifically to check on the BKC payment process, Ismail Sabri said BKC was among the assistance to help ease the burden of the people affected by COVID-19.
"I hope all the BKC payment processes planned by the Ministry of Finance run smoothly. Hopefully, nothing untoward happens that can cause delays and so on," he said.
Ismail Sabri, who initiated the video conference because he is still undergoing self-quarantine since Aug 30 after he was confirmed to be in close contact with a COVID-19 case, also advised BSN staff to ensure BKC recipients who come to collect the aid complied with standard operating procedures (SOP) to prevent COVID-19 transmission.
Joining the video conference were Finance Minister Tengku Datuk Seri Zafrul Tengku Abdul Aziz who was at BSN Putrajaya here and Deputy Finance Minister Mohd Shahar Abdullah who was at BSN in Bera, Pahang.
"Hopefully, what the government is giving today, although it may not be much, at least it can help reduce the people's burden," said Ismail Sabri, who also referred to information from Tengku Zafrul that more assistance was forthcoming for the people.
On Wednesday (Sept 1), Ismail Sabri announced that the BKC would be paid in stages with phase one payments credited from Sept 6 and expected to be completed by Sept 10, with funds amounting to RM3.1 billion already channeled to the relevant banking institutions for BKC payments.
The BKC is to assist the hardcore poor, B40 households with total monthly income of RM5,000 and below and senior citizens, as well as singles with a monthly income of RM2,500 and below, based on the eligibility criteria under the Bantuan Prihatin Rakyat (BPR 2021) aid package.
Those in the M40 group who report income tax with a total household income of RM5,001 to RM9,000 and RM2,501 to RM5,000 for singles are also eligible to receive BKC.
Under the BKC, hardcore poor category households will receive RM1,300; eligible senior citizens and singles (RM500). For the B40 category, households will receive RM800, eligible senior citizens and singles (RM200); while in the M40 category, households will receive RM250 and qualified senior citizens and singles (RM100).
Details on the BKC, including payment status can be viewed at  https://bkc.hasil.gov.my
Meanwhile, Tengku Zafrul said the government would distribute various forms of assistance that have been planned until the end of this year.
"The prime minister has agreed to proceed with these assistance," he said.
Among the assistance that will be distributed by the government is Bantuan Prihatin Rakyat phase 3 amounting to RM2.32 billion which will be channeled at the end of this month and assistance for loss of income in October.
On the BKC payment process at BSN Putrajaya, Tengku Zafrul said it was handled well by the BSN staff.
Later, In a posting on his official Facebook page, Ismail Sabri said he had the opportunity to virtually review the BKC phase one payment process which would be implemented in stages through selected financial institutions involving the RM3.1 billion allocation.
He said that he had the opportunity to greet BKC recipients at several BSN branches including in Sabah, Sarawak, Kelantan, Perlis and Johor online to ensure the aid payment process went smoothly.
According to him, he also received a direct report from Tengku Zafrul who went down to the ground to do an inspection on the payment process at BSN Putrajaya while his deputy Mohd Shahar did the same at BSN Triang, Pahang.
Ismail Sabri said that he was informed that the Finance Ministry would facilitate distribution to the rural community by paying cash to BKC recipients who did not have a bank account.
"I hope this assistance can alleviate the burden of the 'Malaysian Family' affected by the COVID-19 pandemic," he said.
Sources: BERNAMA
Seven Lost Teenagers In Jeram Bukit Hitam Found Safe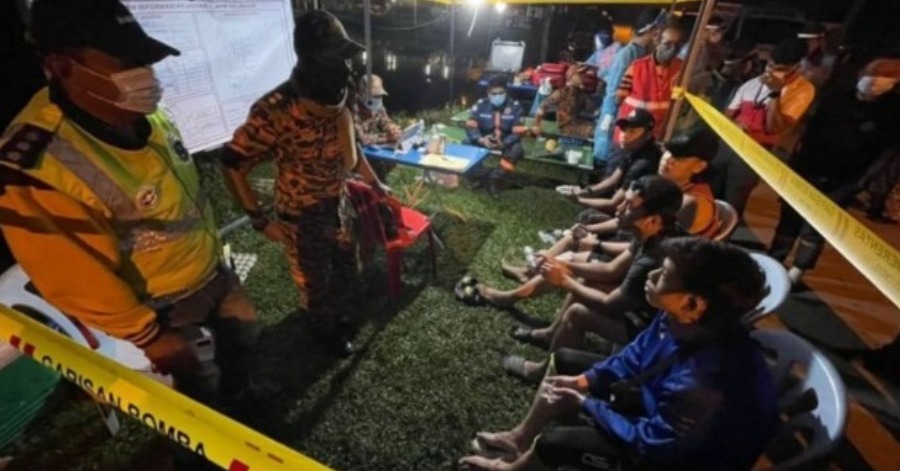 KUALA LUMPUR, Sept 6 — Seven teenagers who lost their way during a waterfall hike at Jeram Bukit Hitam in Hulu Langat near here yesterday, were found safe early today.
Selangor Fire and Rescue Department director Norazam Khamis said the teenagers, mostly 18, had gone hiking in the area and hoping to find a waterfall before they realised they were lost.
"We received their distress call at 4.15 pm and the search and rescue operation to find them was launched almost immediately," he told Bernama when contacted.
He said as it was getting dark in the hilly terrain, it was quite difficult for the rescue team to find the teenagers.
"We finally managed to locate and find them safe at 1.51 am today. All of them were taken out of the area at almost 6 am.
"None of them was injured and the case has been handed over to the police," he said, adding that the operation was mounted by a 28-member rescue team with the cooperation from the police and the Malaysian Red Crescent Society.
Sources: BERNAMA
M'sian Student In Cairo Injured In Accident, Underwent Surgery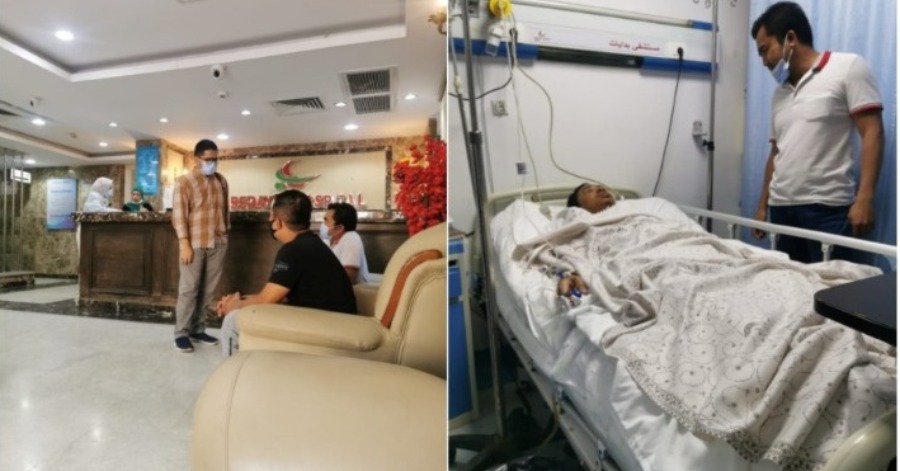 KUALA LUMPUR, Sept 6 — Malaysian student Muhammad Haikal Ahmad Kabir, who fractured his left arm and right leg in a road accident in Cairo, Egypt, has safely undergone a surgery costing EGP100,000 (RM26,000).
According to Education Malaysia Egypt on Sunday via its official Facebook page, Muhammad Haikal was among five Malaysian students of Universiti Al-Azhar who were hit by a passing motorcycle while crossing a road on Friday. The other students in the party with Muhammad Haikal sustained minor injuries.
"He (Muhammad Haikal) is recovering, and the family members of those affected have been notified of the developments," said the  education attache of Malaysian Embassy in Cairo Mohd Yasser Abdul Ghani when contacted by Bernama last night.
In the incident which happened at night, the motorcycle reportedly did not have headlights installed.
All the victims were sent to Bedayat Hospital, Hayyu Tahmin, Cairo, for treatment, with only Muhammad Haikal seriously injured.
The Malaysian Embassy will ensure that the welfare and needs the victims will be taken care of, said Mohd Yasser.
Meanwhile, the representative of the Malaysian Ambassador to Cairo, Zamani Ismail, also visited the victim.
Sources: BERNAMA