Movie Review: 'Triangle', Reinventing The Time Loop Movies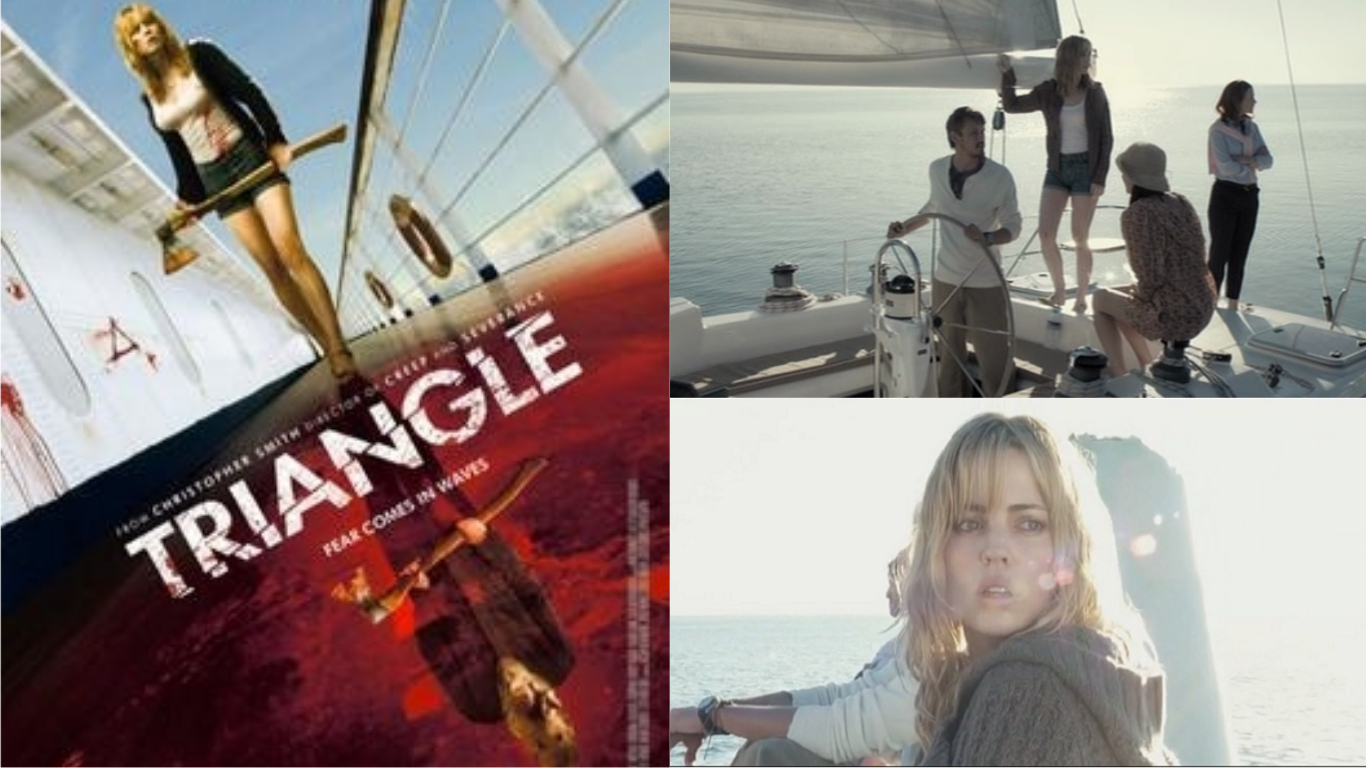 Time travel is one of the most complex and compelling concepts in movies. It is not the easiest for any filmmaker to pull off. Christopher Nolan recently took the world by storm with Tenet. Lost is also a show that deals with time, if not time travel. And even classics like Back to The Future. A subcategory of time-related movies is the time loop – where a character has to experience the same time over and over again as part of their character development. Some of the examples are classic like Groundhog Day, Palm Springs to the more recent Edge of Tomorrow, and Happy Death Day.
Most films in the time loop concept follow the structure of starting and resetting the day at the end or at the character's death.  While this is usually the case, the 2009 movie  Triangle reinvigorated the time loop by introducing loops within loops. This raised an interesting question regarding the leftover debris from a never-ending loop.
The story centers around Jess as she went on a yacht trip with her friend. However, they hit a storm and their boat turned. They were in luck as they board a ship named Aeolus and were hunted by a masked murderer. The dread of the empty ship as well as the suspense of the killer on the loose adds to the stake of the movie. Jess also has to find a way to return back to her autistic son.
At this point, it is impossible to discuss the movie without spoiling it so; SPOILER ALERT.
What sets the movie different from other time loops movie is how it doesn't lay out one loop after another. This movie instead uses the perspective of one character, experiencing the time limbo. The events of the film take place within the same couple of hours jumbled over each other.
Jess is actually the masked killer and as the movie progresses, we see more Jess appeared implying that this is not the first time for the main character.
In Groundhog Day or Happy Death Day, the loop resets fully with no consequences. But Triangle's time loop shows that there is a residual effect every single time. For instance, there is a scene where Sally, another protagonist, crawls for her safety and ends up in a part of the ship surrounded by corpses, all of them hers.
This time loop forces Jess to haunts her demons from the past. As Jess safely got on land, she returns home. But it wasn't what she expected. She actually went back to the day before she went aboard the yacht. She watches her past self hit her son due to her temper. Filled with regret, she killed her past self and took her son.
It reveals at the end that she actually died in an accident with her son before the boat trip. As the single mother to a child with special needs, Jess is experiencing hardship more than others. She lost her temper for a moment, causing her a lifetime of regret.
This leads to her refusal to move on and the end of the movie shows Jess aboard the yacht again, ready to start the loop again and hope to do things differently. Unlike other characters in time loop films, there is no way to stop the cycle.
The movie is also rich with Greek references. This movie is actually the retelling of the story of Sisyphus – a man who breaks his promise to Death. As a punishment, Death makes him pushed a rock up a mountain only to have it roll back down once he reached the top. In other words, it is a futile task but he is powerless to stop himself. It is the same thing with Jess, as she saves her son even though she is stuck in the loop and will never be back. This happens as she refused to move on and breaks her promised to Death.
A painting referring to Sisyphus can be found on the ship. The ship's name is Aeolus, a reference to the Greek god of the winds and it shows how the wind is important for seafaring. It is a physical embodiment of the Greek god's involvement in the loop.
Although Triangle underperformed at the box office, it has gained cult status. The movie is emotional, bloody, and thematically rich, which is not often in Hollywood horror.
Source: CBR, Millennium Entertainment
(Video) Man Funnily Shares A Pun About One Famous Destination In Melaka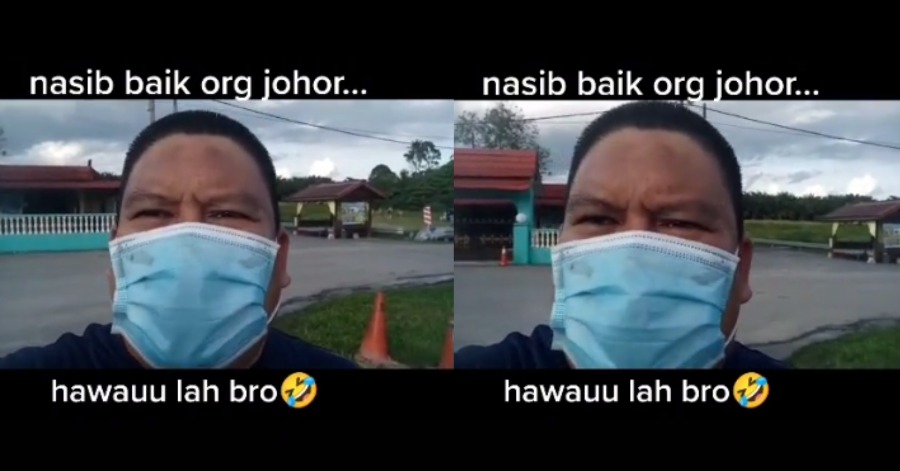 Recently, a video went viral on the TikTok app showing that man has made a pretty funny pun about one of the popular destinations in Melaka. It is indeed a hilarious play on words using the name of the place. The name of the particular place is actually called 'Melaka Pindah' and it has a lot of interesting history about Melaka that people should know.
Based on the video, the man said that he is from Johor and he wanted to travel to Klang. On his journey, he stops by Melaka and he stated that he could not find Melaka as Melaka has moved away. The pun is actually him saying that 'Melaka dah pindah' from the place instead of the name of the place that is 'Melaka Pindah'.
For those who might not know, there is actually a history about the name 'Melaka Pindah'. The story tells about the Datuk Paduka Seri Maharajalela who is a Malacca Malay Government Head. He retreated to the upper reaches of the Melaka river with his followers after the state of Melaka was attacked. Unfortunately, they were defeated by the Portuguese army in July 1511. After that, it was Datok Paduka Seri Maharajalela who opened Kampung Melaka Pindah and he died in July 1521. Therefore, due to this relocation, this village has been given the name Kampung Melaka Pindah.
Looking at the comments section, many netizens also find the video quite hilarious.
Sources: TikTok Asrul Nizam, Sayang Melaka.
Shared Space Project In Kampung Baru To Take Off In Early 2022 – Shahidan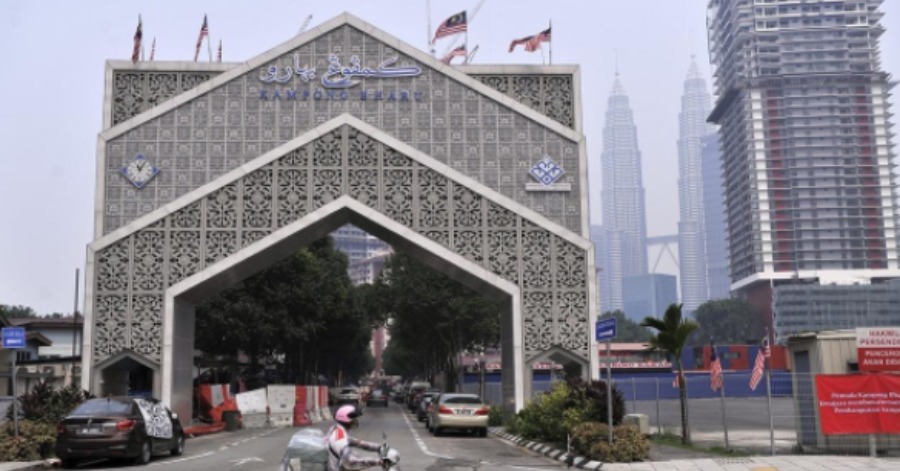 KUALA LUMPUR, Oct 13  — The Federal Territories Ministry in collaboration with Kuala Lumpur City Hall (DBKL) will be implementing a shared space project in Jalan Raja Muda Musa, Kampung Baru, here, early next year and is expected to be ready by early 2023.
Its minister Datuk Seri Dr Shahidan Kassim said the project would be a catalyst for tourism product growth in Kampung Baru, besides tackling other problems such as traffic congestion, traders/hawkers, and lack of cleanliness and beautification along the route.
"For a start, Jalan Raja Muda Musa will be upgraded for phase one of the project and the tender will be out this month while the site project is expected to start early next year.
"This project will also further enliven the food havens along Jalan Raja Muda Musa and Jalan Raja Alang," he said in a statement today.
Shahidan said the ministry was also targeting to provide 1,000 kiosks and trading spaces under the City Young Entrepreneurs Programme in Kuala Lumpur and Putrajaya beginning next year until 2023.
"Until September this year, 126 entrepreneurs had already started their business while 2,268 candidates had registered under this programme.
"DBKL also plans to hold the Entrepreneur Mentoring Programme with several measures to be identified to further raise the business digitalisation rate in ensuring sustainable business operations," he added.
Shahidan hoped that proper and effective implementation of such programmes and projects would have a positive impact on efforts to revive the economy and in tackling poverty among families impacted by the COVID-19 pandemic.
Sources: BERNAMA
(Video) Khairulaming Shares Sweet Stories, Meeting 'Pali' During Hiking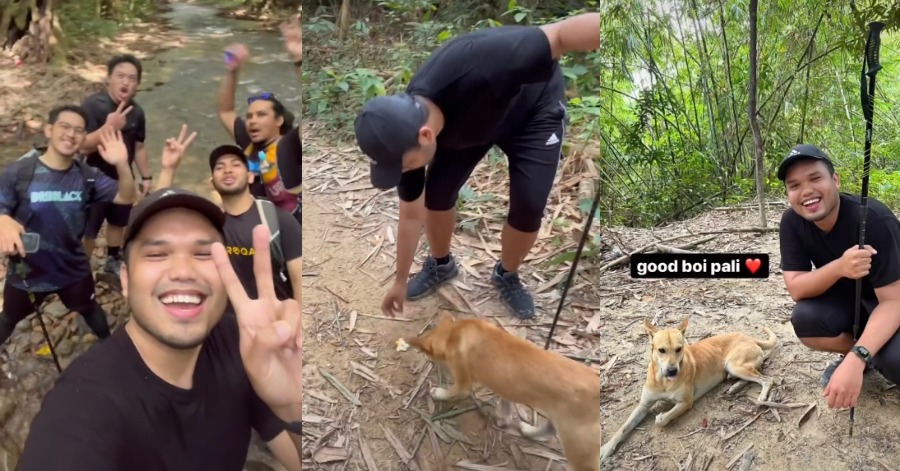 Recently, more and more Malaysians have decided to engage in physical activities after having to spend their time staying safe at home because of the COVID-19 situation. There would be so many variations of activities that can be done. For example, playing badminton, jogging, cycling, and others. Hiking also is one of the example activities.
One of the individuals that join the bandwagon of hiking would be none other than Khairulaming himself. Recently, he shares his own sweet stories that he went through when he was hiking with his friends on social media. In the particular story, he mentioned he met with a new friend that helped him and his friends a lot during their hiking.
@khairulamingthank you pali sebab guide kitaorg hiking. dia baik sangattt 🥺🥺🥺
According to Khairulaming, he and his friends accidentally met with their new friend that is actually a dog that they called 'Pali' right before they started their hike. He then decided to give the dog some biscuits. Because of that, the dog has been accompanied them from start to finish of the 12km hike. 'Pali' really helped them a lot during hiking.
Sources: TikTok Khairulaming.