Police Detain Four Men In Crash-Cum Robbery Incident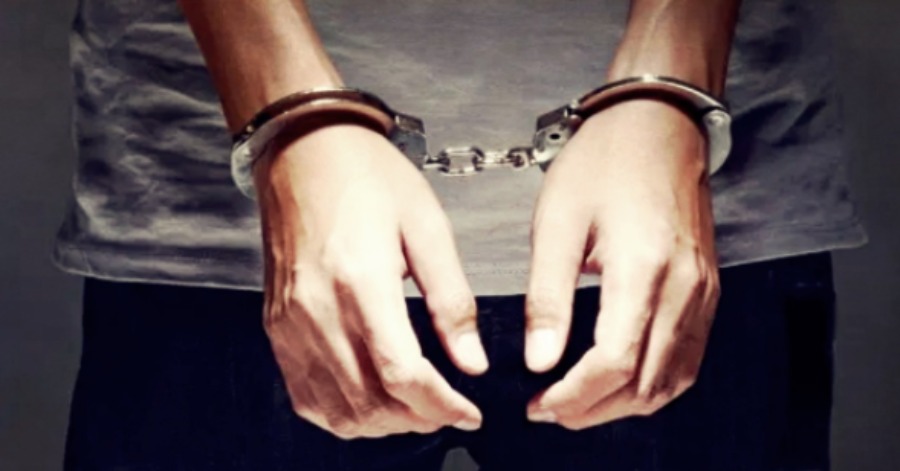 SHAH ALAM,  April 19 — Police have arrested four individuals in connection with a robbery that was viralled on social media yesterday.
South Klang district police chief ACP Shamsul Amar Ramli said the police received a report on the crash-cum-robbery incident which occurred in Taman Sentosa.
"All the suspects, aged between 23 and 35, are unemployed and believed to be drug addicts, as all of them tested positive for methamphetamine. They were arrested in the South Klang area and between 7 pm and 11pm," he said in a statement here today.
Shamsul Amar said in the incident, which occurred at about 4.30pm yesterday, a Honda Civic car with four men inside had crashed into a car which was heading towards Port Klang.
Following the crash, he said, both cars stopped and the four men got down and attacked the driver of the other car.
The suspects kicked the car and smash its window screen, before pulling the driver out of his seat and hit him with a piece of wood, as well as robbed the passenger in the car of a handphone, he added.
A viralled video on the incident showed a group of men kicking a car and smashing its window screens at a road side.
Sources: BERNAMA
(Video) Woman Does Not Realize, Holding Most Poisonous Octopus While On Vacation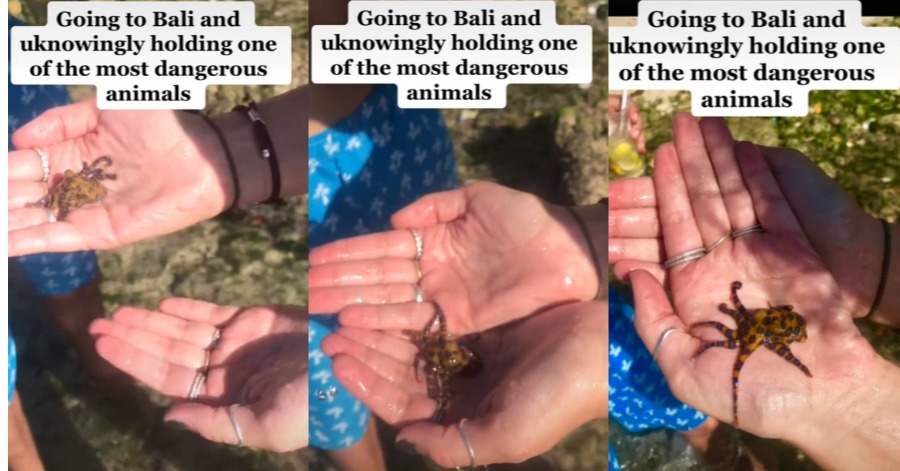 A woman doesn't realize she's almost dead when she bravely holds up one of the most poisonous sea animals in the world to make a memorable photo while on holiday in Bali. The woman, Kaylin Phillips from North Carolina, spotted a brown octopus with bright blue circles while strolling on the beach.
Excited by the discovery, she shared a video on Tiktok where she held the octopus and placed it in the palm of her hand, and took the video.
However, what she did not know was that the small sea creature was a blue-ringed octopus, which is able to kill humans within 26 minutes. It is the most venomous marine animal in the world.
After posing with the creature, Kaylin did an online search and was shocked to learn the octopus was capable of killing up to 26 humans with its venom. The venom of the blue-ringed octopus is capable of attacking the nervous system causing blindness, nausea, respiratory system damage, paralysis, and can cause death.
Sharing a video on TikTok, she wrote: "Going to Bali and unknowingly holding one of the most dangerous animals."
She also inserted information about the animal.
At the end of the video clip, Kaylin shows her face and adds: "Cheers for still being alive."
Source: DailyStar, Kaylinmarie21
UiTM's Team Izwan Hafiz Wins Coveted First Place At Midea's Grand Final Campus Masterchef Challenge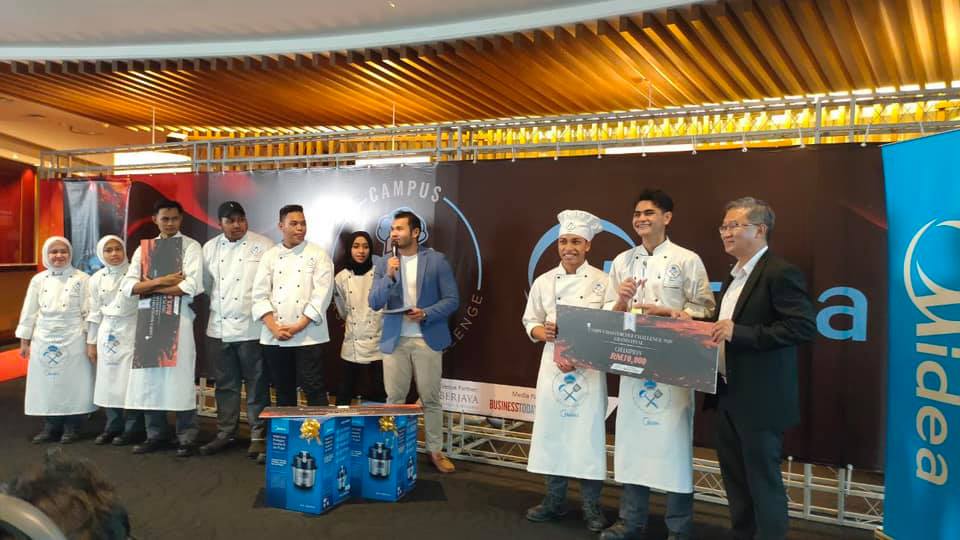 Muhammad Izwan Hafiz and Muhammad Syafei from UiTM has been declared the winning team of the Grand Final Campus Masterchef Challenge held by Midea Scott & English Electronics Sdn Bhd (Midea). The event is being held at Samplings at the Fourteenth, Berjaya Times Square Hotel, Kuala Lumpur.
The winning team took home a winning prize of RM 10,000 cash and certificates. The winning team's dishes were fish roulade, crusted duck with green curry sauce accompanied with Masala Vadai Ball and Puding Raja Tart with Cream of Anglaise and Assorted Fruits.
"I feel so relieved and happy to finally win this competition," said head of the team.
At second place, (team from UiTM) brought home RM 5,000 cash and certificate and at third place (Team Nik Muhamad Ameer from UiTM) won RM 3,000 cash and certificate. The fourth-place winner, Food Mansion from KLMUC also received prizes from Midea.
"Cooking must come from the heart but it also comes down to the taste and how clean your spoon is. You must cook with the right equipment and today the best equipment for you is Midea's kitchen appliances," said Dato Fazley Yaakob, one of the judges of the competition.
Commenting on the winning dish, Dato Fazley said the winning team developed a dish that was very unique and personalised to their own flavour and ideas.
"I think it is very deserving of the first prize," Dato Fazley said.
"A part of this event is to generate interest from the young to cook and enhance their skills. Despite the changes caused by the pandemic and with the new normal, cooking at home using the right appliances is crucial as it can save time and at the same time help us cook more efficiently. This is where we come in to complement your home and kitchen," said Mark Tam Tuck Chuen, General Manager of Midea Scott & English.
The Campus Masterchef Challenge (CMC) 2020 is a nationwide event that kicked off with 400 teams from 80 universities in November 2020. 10 teams were shortlisted and eventually 4 were chosen for the final cook-off.
The 4 teams were judged by Dato Fazley Yaakob, Celebrity Chef, KB Lim, Marketing Manager of Midea Scott & English Electronics Sdn Bhd and Junior Sous Chef of Berjaya Times Square Hotel, Chef Suffian.
Hit K-Drama 'Princess Hours' Finally Gets A Remake And This Is What You Need To Know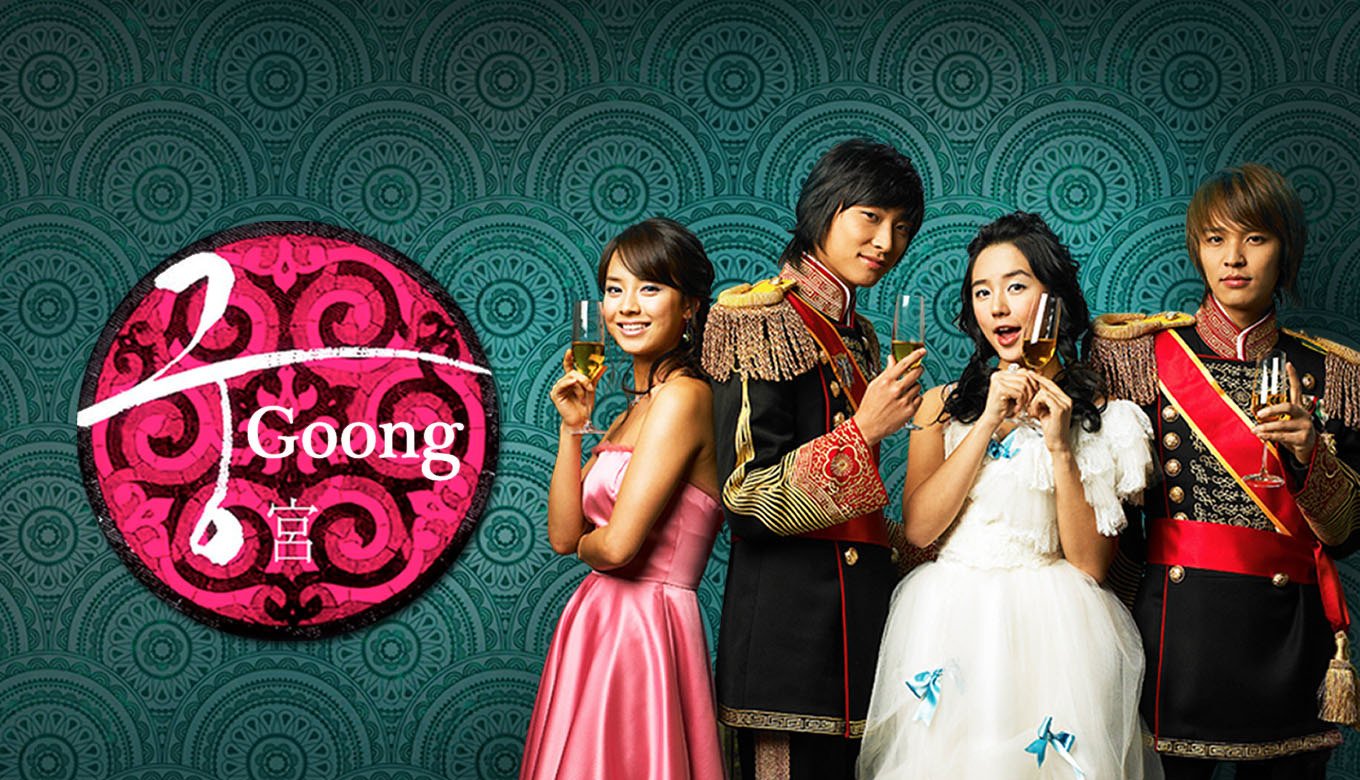 The announcement of the remake of the hit drama 'Princess Hours' (a.k.a 'Goong') was huge news for K-Drama fans. 'Princess Hours' based on a manga on the same title starring Yoon Eun-Hye, Ju Ji-Hoon, Kim Jeong-Hoon, and Running Man's Song Ji-Hyo gained international popularity back in 2006. It is now one of the most cherished classics among K-drama fans.
A poll on Kpopmap is where fans choose the best actors to take on the four leading roles. Here is the poll's result. Do note, that this is just the fans' suggestions and might not reflect the final product.
1. Kim Yoo-Jung for Shin Chae-Kyeong
Kim Yoo-Jung becomes the most wanted actress for the role of the bubbly Shin Chae-Kyeong with 52.8% of the votes (156,506 votes). She is followed by Kim Hye-Yoon with 38.0% (112,823 votes), Roh Jeong-Eui with 4.8% (14,127 votes), and Jo Soo-Min with 4.4% (13,116).
Kim Yoo-Jung was a child actress who is now gaining popularity in leading roles. With her sweet looks and previous role in Backstreet Rookie, Kim might be able to bring Chae-Kyeong's mix of tough and cute persona into the drama.
2. Hwang In-Yeop for Crown Prince Lee Shin (Ju Ji-Hoon)
Newcomer Hwang In-Yeop received the biggest amount of votes to act as Crown Prince Lee Shin with 58.9% of the votes (124,569 votes). Lee Do-Hyun was the 2nd one to be chosen with 30.2% (63,892 votes), then Kim Young-Dae (5.6%) and Lee Jae-Wook (5.3%).
He won hearts in his role in The Tale of Nokdu, 18 Again, and True Beauty. Lee Shin is a serious man due to his restrictive lifestyle and in the middle of a tense familial relationship. His rare smile comes out when Chae-Kyung cheers him up makes Hwang perfect for the role.
3. Kim Woo-Seok for Prince Lee Yul (Kim Jeong-Hoon)
Kim Woo Seok would perfectly fit the role of the cute and kind Prince Lee Yul and he received the major amount of votes with 59.0% of the votes (95,169). SF9's Ro Woon received 22.6% of the votes (36,475), Golden Child's Bo Min 14.7% (23,741), and Bae Hyun Sung 3.6% (5,796).
Lee Yul is Lee Shin's cousin who rivals him in the role of the crown prince as well as Chae-Kyung's heart. He befriends Chae-Kyung as she led a lonely life in the palace and eventually falls for her. In contrast to Lee Shin, Lee Yul with his gentle smile often consoles Chae-Kyung in her time of need. However, he himself cannot avoid palace conflicts and the layers of his character emerge with moral conflicts surrounding his feelings for Chae-Kyung and desire for approval.
4. Yeon Woo for Min HyoRin (Song Ji Hyo)
For the talented ballerina Min Hyo-Rin, Kpopmap readers selected former member of Momoland, Yeon-woo with 38.9% of the votes (40,657). Park Yoo-Na gathered 31.1% of the votes, Kang Min-ah 21.2%, and Kim Bo-Ra 8.9%.
Played by Running Man's Ace, Song Ji Hyo, Min Hyo-rin was the role that cemented Song as a star. She was Lee Shin's first love and he proposed to her before marrying Chae-Kyung. Min is a talented ballerina who chose her ambition over her love for Lee Shin. They bond over their loneliness and fell in love. However, her failures led her to desperately crawl back to Lee Shin. She ultimately becomes a major threat to the main couple's relationship.
Source: Kpopmap