Shell Launches The First Ever Public EV Charging Station In Indonesia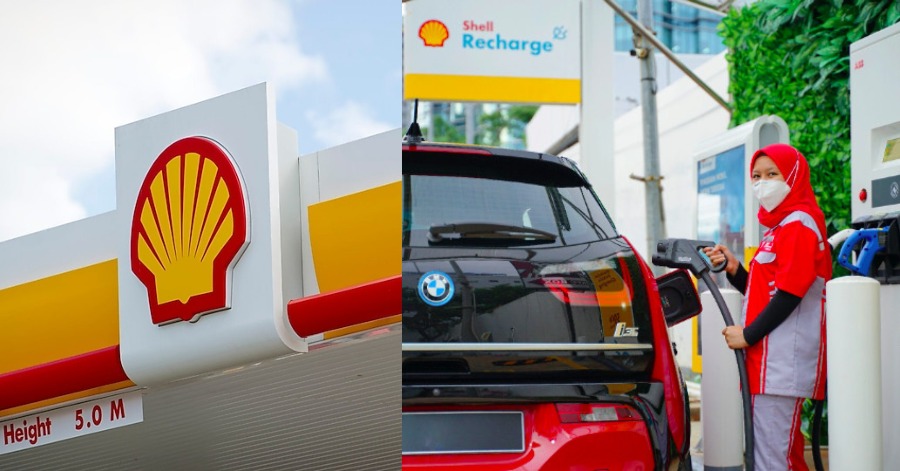 Shell Indonesia has recently introduced its first Public Electric Vehicle Charging Station (SPKLU) in Indonesia, Shell Recharge. Shell Recharge will meet the increasing demand for environmentally friendly transportation by providing services for public and transportation companies providing electric vehicles in Indonesia. Shell Recharge is a form of Shell Indonesia's commitment to providing more solutions in providing cleaner energy.
Shell Recharge is currently available at the Shell Pluit 1 gas station, North Jakarta, with a fast-charging power of 50kW. The power charging process from 0-80% can be done in approximately 30 minutes.
Amid the Covid-19 pandemic, Indonesia began its transition towards clean energy, especially in its transport sector, which is the largest user of fossil fuels after the industrial sector. Indonesia sits on approximately 24% of the world's nickel reserves. Nickel is one of the raw materials for electric vehicle batteries, and this is one of the key factors driving the government's efforts to electrify the country's vehicle fleet of more than 133 million vehicles, almost all powered by internal combustion engines at present.
In addition, the country's rising vehicle numbers correspond with the steady increase in transport emissions, making the sector's transition to clean energy an important part of Indonesia's national effort to mitigate environmental challenges while maintaining economic growth.
Last weekend, the Indonesia Battery Corporation (IBC), which is owned by four state-owned enterprises (SOEs) in the mining and energy sector, was officially formed. The company's focus is on developing electric vehicle batteries from upstream to downstream. The investment in Indonesia's battery industry from upstream to downstream will reach USD17 billion by 2030, with a battery production target of around 140-gigawatt hours (GWh).
Sources: The Jakarta Post
Movie Review: Unexpected Plot & Hilarious Segments, 'The Con-Heartist' Is Now On Netflix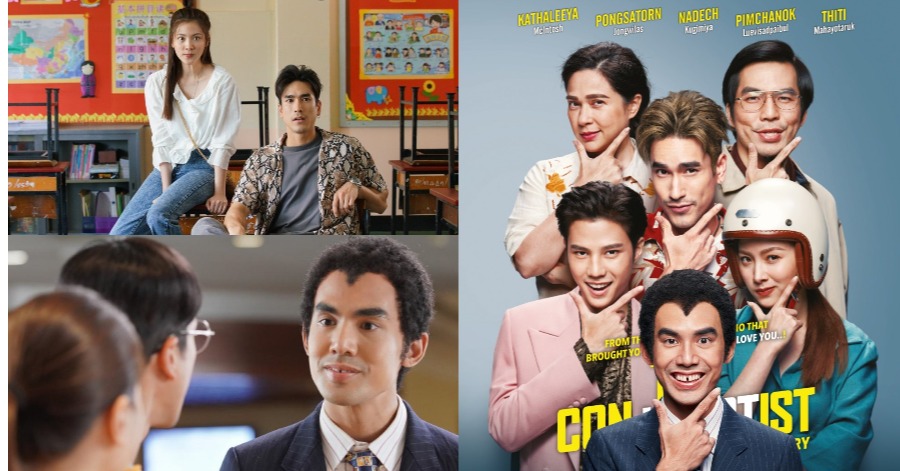 If you love Thailand rom-com films, this one is definitely for you! Starred by Pimchanok Leuwisetpaiboon, the same actress that played Nam, in A Little Thing Called Love, this movie could leave you in tears and die out of laughter.
This romantic comedy film was directed by Mez Tharatorn, the same director of the famous Thailand movie, 'I Fine..Thank You..Love You'. It was released in 2020 and as of now, it received 7.2/10 ratings on IMDb.
The total runtime of the movie is 120 minutes which is around 2 hours 10 minutes. The movie has a genre as Debt, Con Artist, Unusual Friendship, and Revenge.
What 'The Con-Heartist' Is About:
Ina, an innocent girl was ditched by her boyfriend after he scams her and took away her savings. After the unfortunate event, Ina turns completely unstable and broke. She comes across another scammer when she was about to get scam for a second time, in a phone scandal.
Thanks to her previous misfortune, she did not fall for it and even caught the scammer. Instead of handing the scammer guy to the police for further investigation, Ina uses him to take revenge on his ex-lover.
What Can Be Said About 'The Con-Heartist':
A light-hearted film with good-looking casts and an unexpected plot, this film can surely be enjoyed by many.
Apart from the funny and suspense scenes, the plot of the movie Con Heartist is surely the best. It is not some cliche movie and the plot is unexpected, leaving you wondering what comes next. Although it is not fulfilled with many romance elements, there is a romance that can be seen at the end of the story.
Overall, this movie is totally recommended. It is filled with fun elements and some cute moments. There is a balance in heart-warming and hilarious segments. The sad scene can be seen when we would feel sorry for the main character, Ina.
Sources: Otaku Kart, IMDb
(Video) These 3 Out of 4 Buildings of 'Corus Paradise Resort' Are Abandoned And Haunted!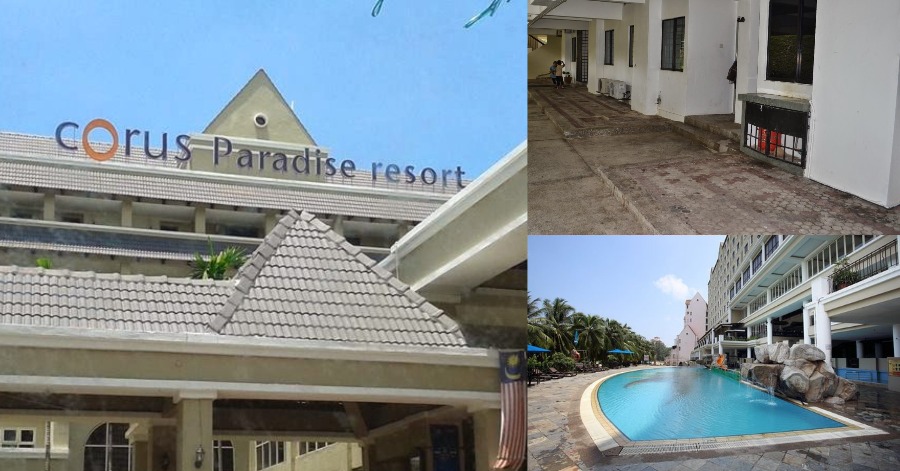 Located at Jalan Pantai, Port Dickson specifically in Negeri Sembilan, the Corus Paradise Resort is considered a haven for those who love a good view of nature. It is actually near the Straits of Malacca. Other than that, it is also of course would be near the sea. In terms of transportation, it is strategically situated near major roads and highways.
From the famous Kuala Lumpur International Airport, it will only take you 35 minutes to get here. It has 200 rooms, and can accommodate up to 300 people for their seminars and events area. This Corus Paradise Resort has received a lot of negative reviews and also comments from many of their visitors.
Corus Paradise Resort may boast 4 buildings, but only one of them is in good condition and ready to accommodate guests. In fact, previous guests have reported that the other 3 buildings look abandoned with paint coming off the walls, no lights available.
Other than that, the lifts used in the buildings also have strange smells that are unbearable for human beings. The abandoned buildings also have unexplainable watermarks on the walls as if the place had experienced terrible flooding in the past.
Sources: YouTube AMR AMRadyo.
Movie Review: Love of Relationship And Sad of Heartbreak In 'Sweet & Sour' Movie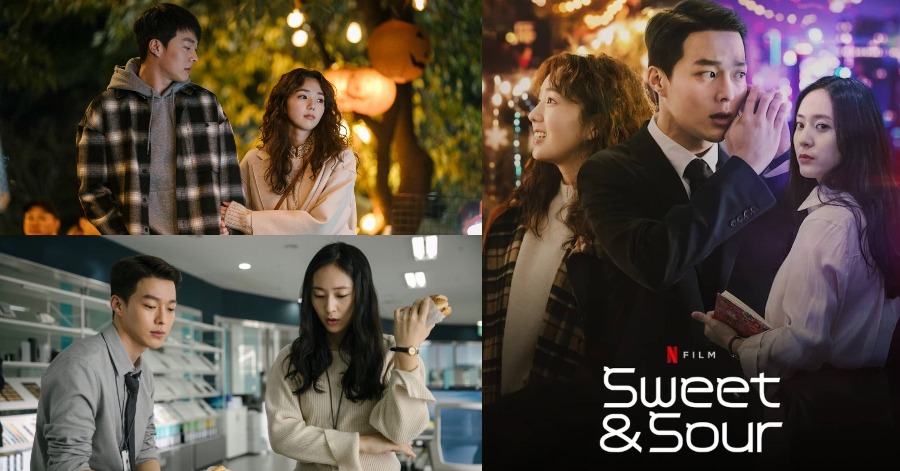 Sweet & Sour is actually a 2021 South Korean romantic comedy movie. It is based on one of the famous novels titled Initiation Love originally made by Kurumi Inui. The movie directed by Lee Gye-byeok and also starring the one and only Jang Ki-yong, Chae Soo-bin, and Krystal Jung. The movie is about a story of a love at first sight couple who drift apart due to a job assignment. It was officially released on Netflix on the 4th of June 2021.
The description made about this particular movie is stated as, "Faced with real-world opportunities and challenges, a couple endures the highs and lows of trying to make a long-distance relationship survive". Romance is king when it comes to Korean storylines and Sweet & Sour promises not only to bring heart-fluttering moments but also heart-wrenching moments of heartbreak.
What 'Sweet & Sour' Is About
Jang Hyeok is in a romantic relationship with Jung Da-Eun, who works as a nurse. When they first started to date, Jang Hyeok was a sweet boyfriend to Jung Da-Eun, but he is not anymore. Meanwhile, Jang Hyeok begins to work as a temporary worker for a large company. He tries to get a permanent position at the company. This places Jang Hyeok in a competitive position with Han Bo-Yeong, who also wants the same job. Jang Hyeok and Han Bo-Yeong also cooperate with each other and as they work together, they get closer.
This couple thinks they are on their way to happily ever after. But they are about to find out that with distractions, temptations, and an unexpected spark with someone new, even the sweetest love can turn sour.
What Can Be Said About 'Sweet & Sour'
If you are looking for a movie that stokes romantic fantasies, or tugs your heartstrings with stirring melodrama, Sweet & Sour will not satisfy your needs. Instead, this is a movie that sparks contemplation. It paints a picture of romance that will feel real to many viewers, especially in South Korea and other Asian countries.
Sources: YouTube The Swoon.