Shop Review: Best Bazaar Ramadhan In KL? What Does Mark O'Dea Search For?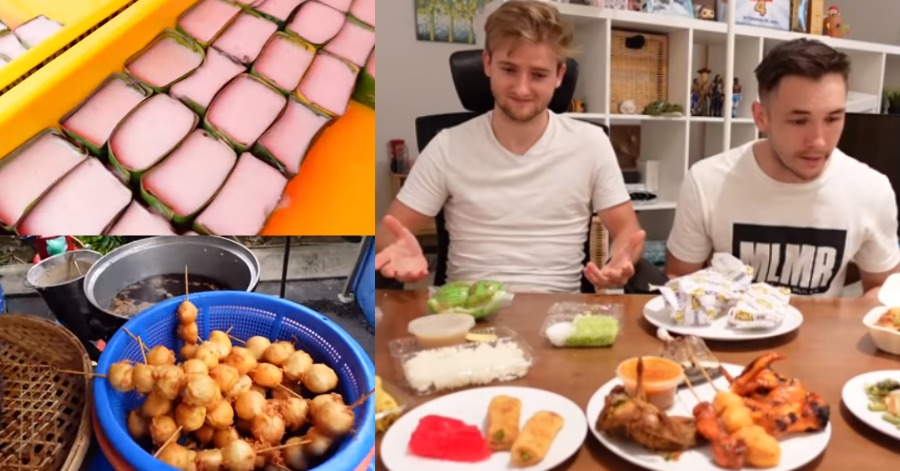 A particular famous YouTuber named Mark O'Dea is back at it again to search for the best Bazaar Ramadhan in Kuala Lumpur for this holy month of Ramadhan in the year 2021.
This time around, he is accompanied by his own friend named Tom. He decided to bring along his friend because as he stated in the video, Tom has never been to any Ramadhan Bazaar even though he has been living in Malaysia for a very long time. In this video, they were on their way to a Bazaar Ramadhan located in Chow Kit Road, Kampung Baru specifically in Kuala Lumpur.
According to their plan, they have agreed to buy food that they have never tasted before in their whole life. It would be such an eye-opening experience for them as Bazaar Ramadhan is very well-known to be selling so many foods and beverages that people could rarely see during other months except the Ramadhan month.
These are 5 of the delicious foods that they have bought from the Bazaar Ramadhan in Chow Kit Road:
1) Prawn Ball And Octopus Ball
They said that they have never tasted or even seen this before. That is why they decided to try and bought them.
2) Pecal
According to the video, the seller stated that pecal is vegetarian food and it is sold for RM3 each.
3) Tepung Pelita
They wanted to try Tepung Pelita because the seller said that it is such a sweet snack. That is why they are on board to eat this even though they have never tried them before in their life.
4) Quail (Burung Puyuh)
For this particular food, he even does not have any idea what it is called. So, for sure he never tastes this food before. That is why he decided to buy this food.
5) Roti Jala
He first assumed that this food is known as Spaghetti but the seller told him that it is known as Roti Jala.
Sources: YouTube Mark O'Dea
(Video) Seven 'Weirdest' Fruits Of Seven Different Countries From All Over The World!
With the ongoing pandemic, the chances for us to travel to other countries with unique botany and foods are low. Well, at least not until everything returns to its normal state. But worry not as we can always learn about the fruits from all around the world through the internet. Shared by Weird Explorer on YouTube, it shows us a list of the weirdest fruits from around the world.
From the Mexican Calabash with the strange texture ever to Stinking Toe, the fruit you probably have never heard of before, these are the weirdest fruits listed in the video.
1) Mexican Calabash
Compared to the Philippines Calabash, the Mexican fruit is smaller in size and filled with black flesh instead of white. It looks unappealing but the fruit itself tastes sweet like vanilla with a hint of licorice. The seeds, on the other hand, taste like corns when roasted. And they come heart-shaped! Even though the texture is not the best as it is similar to soggy leaves, the flavor of this fruit is quite good.
2) Cannonball Fruit
Similar to the previous fruit, both of these fruits are evolutionary anachronisms. This means the original way of dispersal has been lost to time. Cannonball fruits were dispersed by giant ground sloths but nowadays, wild boars are in charge. Living up to its name, the fruit is heavy, hard, and completely spherical. When cracked open, the flesh is white but it would oxidize quickly and then turns into a vibrant blue. The taste of this cannonball fruit is acidic and not suitable to be eaten just like that.
3) Monkeypod
Coming from South American, Monkeypod or also known as 'camachile' can also be found in India, the Caribbean, and Southeast Asia. It is in the shape of Q's and the skin would split open when ripe. It looks interesting with the reddish color and the texture is fascinating too! With its small size, the monkeypod is very likely to be a snack.
4) Nutmeg
Nutmeg is a popular Malaysian spice since the 16th century but not everyone is aware that nutmeg is a fruit too! The flesh of the fruit is the third spice after the seed and the aerial around the seed which is called 'mace'. Of course, the flesh is too astringent to be eaten raw, just like how people would not recommend biting the seed itself. It ends up as another spice and is sometimes processed as candy or a snack.
5) Stinking Toe
Who would've thought that there is a fruit with this name? But this fruit really exists! It can be found in the Caribbean and in South America, most of the time used as a medicine. The fruit looks like a big toe and when it's cracked open, it even smells like one! The flesh is powdery and the taste is similar to melon with a little herbal taste.
6) Ice Cream Bean
The name of this ice cream is sure to fancy but they are actually big green bean pods with fluffy white flesh inside. They are called ice cream because of the flesh that resembles wet cotton balls. They are even creamy with a taste of vanilla! The seeds of this bean are edible and when roasted, it would make a great snack that tastes like chestnut. The Ice Cream Bean fruit is considered 'weird' but it surprisingly tastes good!
7) Tapia
Tapia trees produce a small fruit that works best as a travel snack! The taste of this fruit is immaculate. It is a great combination of apple and brown sugar. But besides that, this fruit is also a host of a native silkworm. The fruits are not weird in any way because it tastes good and looks like other small fruits but they are very rare and uniquely useful, so they deserve to be listed.
Sources: YouTube Weird Explorer
Turkey's Gift To The World, These Are 5 Facts About Turkey You Might Not Know About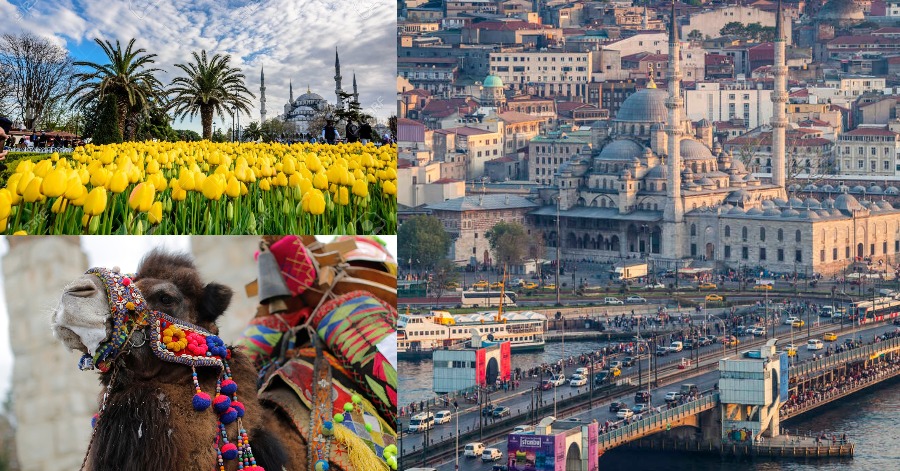 Turkey, known as the Republic of Turkey is a country bridging Europe and Asia. It shares borders with Greece and Bulgaria to the northwest, the Black Sea to the north, Georgia to the northeast, Armenia, Azerbaijan, and Iran to the east, Iraq to the southeast, Syria and the Mediterranean Sea to the south, and also the Aegean Sea to the west.
Turkey is a popular tourist destination known for its Mediterranean coastline, impressive mosques, and stunning natural scenery. But there's also a lot that travelers probably don't know, just some of the most interesting, and surprising facts about Turkey are given below. These are 5 facts about Turkey that you might not know about.
1) There Are No Native Camels In Turkey, But There's An Annual Camel Wrestling Festival
Every year, the Selçuk Efes Camel Wrestling Festival, established by the Turkic tribes more than 2,000 years ago, takes place in Turkey's southern Aegean coast. The fighting camels, adorned with decorative rugs, bells, and saddles, often come from Iran and Afghanistan.
2) One Of The Mediterranean's Main Sea Turtle Nesting Beaches Is In Turkey
Located near the tourist summer hot spot Fethiye, Iztuzu Beach is one of the most important breeding grounds for the loggerhead turtle. Every year, the endangered turtles arrive between May and October to lay their eggs on the protected shore.
3) Turkey Introduced Tulips To The World
Even though no one knows where tulips are originally from, it's certain that the Ottomans loved the flower and helped to make it popular all around Europe. The story goes that a Flemish ambassador, who visited Süleyman the Magnificent, introduced the flower to Holland in the 16th century.
4) Agriculture Began In Turkey
More than 11,000 years ago, inhabitants of Çatalhöyük, a large Neolithic and Chalcolithic settlement in south-central Turkey, were consuming crops such as wheat and barley, which historians accept as the earliest example of agriculture.
5) Leonardo da Vinci Was Almost Responsible For The Galata Bridge
Between 1502 and 1503, Sultan Beyazid II solicited Leonardo da Vinci to design a bridge that would span the Golden Horn. Following the three geometric principles of the pressed-bow, parabolic curve and keystone arch, da Vinci's design would have been the world's longest bridge at that time, but the sultan did not approve it.
Sources: Culture Trip.
(Video) Interested To Work Offshore? This Guy Shares The Challenging Course You Have To Face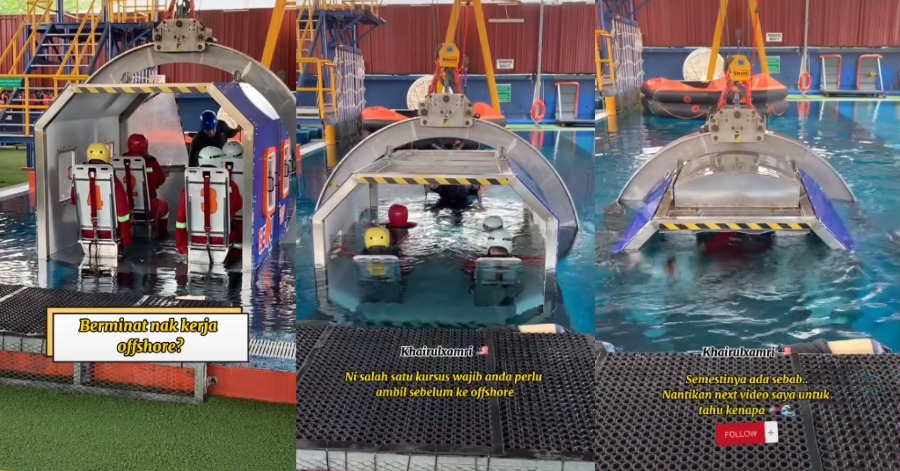 Everyone in this whole wide world would definitely have their own mission and also life goal of what they wanted to be in the future. It is really important for many people to set their goals in life early so that they could strive to reach their personal achievements. Some people are trying to achieve the goals that they have dreamed of for a long time.
But, some people also could have changed their minds about what they want to be. It is all up to the motivations and also the inspiration of the individual actually. This particular video that went viral on TikTok shows a man who has shared some of the challenges that many people have to face if there are people who wanted to work offshore.
Anda berminat untuk kerja offshore? Tengok tips ni dulu.🤞🏻 ##OffshoreLife ##OffshoreTips ##SharingKnowledge
♬ Here's Your Perfect – Jamie Miller
Through the posted video on the TikTok app, he shares some of the course challenges he knows that need to be faced by anyone who is interested before entering offshore. Several people were seen inside a container filled with water. Then the container is lowered slowly until it appears that the container is in an upside downstate. It is understood the container was supposedly considered a helicopter and they would have to escape if the helicopter spun in the water.
Sources: TikTok Khairul Amri.