Sighting Of New Moon For Ramadan On April 12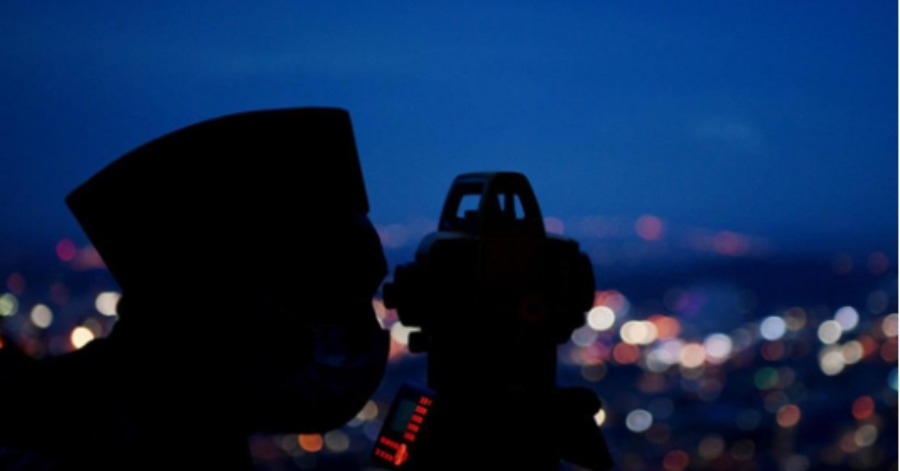 KUALA LUMPUR, April 2  — The date for the sighting of the new moon to determine the start of the fasting month of Ramadan for Muslims in Malaysia has been set on April 12, or 29th Syaaban 1442 in the Islamic calender.
The Office of the Keeper of the Rulers' Seal, in a statement today said the sighting will be carried out at 29 locations throughout the country.
The locations are Pontian Kecil in Johor; Kompleks Falak Al-Khawarizmi, Kampung Balik Batu, Tanjung Bidara (Melaka); Kompleks Baitul Hilal Telok Kemang, Port Dickson (Negeri Sembilan); Bukit Melawati, Kuala Selangor; Bukit Jugra, Banting, Kuala Langat and Selangor observatory, Sabak Bernam in Selangor.
The other places are Pantai Pasir Panjang, Mukim Pengkalan Baru, Daerah Manjong (Perak); Pusat Falak Sheikh Tahir, Pantai Aceh (Pulau Pinang); Kampung Pulau Sayak, Kuala Muda, Pemandangan Indah, Langkawi and Alor Setar Tower in Kedah.
The sighting will also be carried out at Bukit Besar (Kuala Terengganu), Bukit Geliga (Kemaman), Pulau Perhentian (Besut) dan Balai Cerap KUSZA, Mukim Merang (Setiu) in Terengganu; Bukit Peraksi (Pasir Puteh), Bukit Kampong Tembeling, Mukim Manjur, Daerah Olak Jeram (Kuala Krai), and Menara Bangunan SEDC, Jalan Tengku Putra Semerak, Kota Bharu, Kelantan.
Esplanade Luak (Miri), Teluk Bandung (Kuching) and Tanjung Batu (Bintulu) in Sarawak; Al-Biruni observatory, Tanjung Dumpil, Putatan, Sabah; Bukit Tanjong Batu (Nenasi), Gunung Berincang (Cameron Highlands) and Bukit Pelindong, Kuantan in Pahang.
The 13th Floor, Menara Universiti Malaysia Sabah, Labuan Internation Campus; Menara Kuala Lumpur; Putrajaya International Convention Centre; Menara Pandang Masjid Al-Hussain, Kuala Perlis.
The statement said that the Conference of Rulers had agreed that the date for the start of the Ramadan fast be based on the 'rukyah' (sighting of the new moon) and 'hisab' (calculation).
The Keeper of the Rulers' Seal would announce the date over radio and television on that night, it said.
Sources: BERNAMA
In The Brink of Extinction, Unique Bird That Is Called 'Large Frogmouth'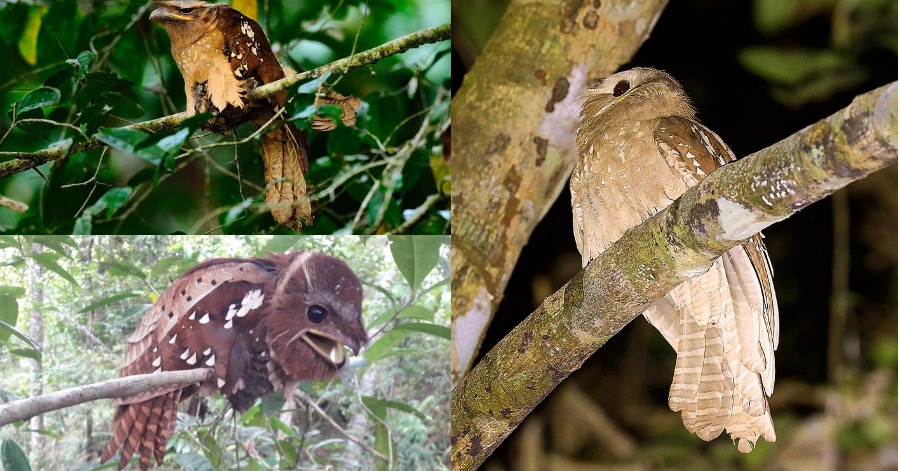 The 'Large Frogmouth' is actually a species of bird that comes from the family of Podargidae. It can be widely found specifically in Brunei, Indonesia, Malaysia, and also Thailand. Their ecosystem is usually in subtropical or tropical moist lowland forests. Nowadays, logging of its habitat poses a risk to its own survival, and the International Union for Conservation of Nature has listed this particular species as being 'near-threatened'.
It is considerably larger than other members of its genus and grows to a length of about 42 cm. The sexes are similar and the coloring is rather variable, the upper parts being mainly chestnut and blackish-brown, barred and spotted with white and buff. The underparts are dull brown or pale rufous, the belly being paler than the breast. The beak is horn-colored with a darker tip, the gape being yellow, the irises are some shade of light or dark brown, and the legs are a dull yellow.
The behavior of this bird is not well known. It hunts by night, on the ground and in the canopy, feeding on insects such as grasshoppers and cicadas. It roosts by day, perching on a branch or hidden in a hole, singly or possibly in pairs. On one occasion an individual was mobbed by a greater racket-tailed drongo until it flew off into dense cover. Sings, mainly by night, from a perch in a tree, its voice being variously described as a repeated 'deep hollow-sounding tremolo' or as a 'series of four to eight loud, liquid trills'.
The 'Large Frogmouth' usually lays a single egg on a pad of down covered with lichens and also spiderwebs. The nest is firmly attached to a slender branch of a shrub or small tree. It consists of a circular cushion down on which the single egg is balanced. The egg would fall off were it not for the incubating parent bird which crouches lengthwise along the branch rather than across it.
Sources: eBird
Football Fans Will Be Allowed To Enter Darul Aman Stadium Tonight – Exco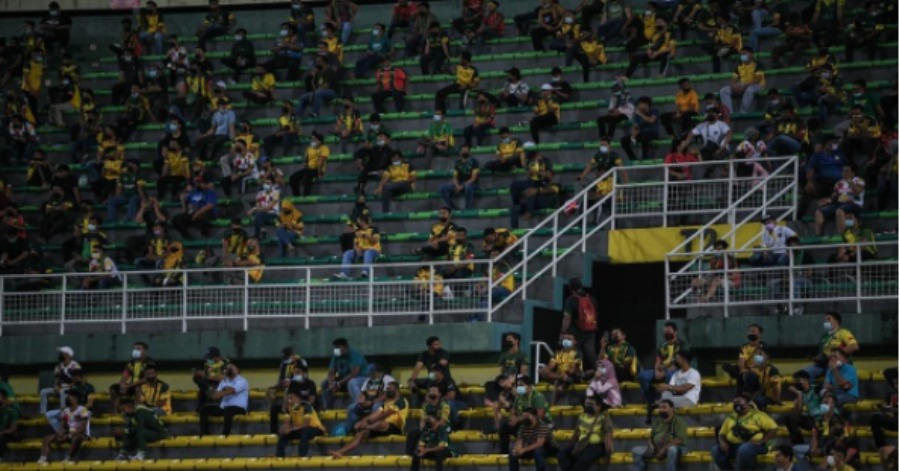 ALOR SETAR, April 23  — Football fans will still be allowed to enter the Darul Aman Stadium to watch the Super League match between Kedah Darul Aman FC (KDA FC) and Kuala Lumpur City FC tonight.
State Tourism, Arts and Culture, Youth and Sports, Entrepreneur Development and Cooperatives Committee chairman, Mohd Firdaus Ahmad, said that thus far, no directive to cancel spectators' admission has been issued, and those who had bought tickets to watch the match would be allowed to enter the stadium.
"The entry of 6,000 spectators, is approved by the Malaysian Football League (MFL) and the National Security Council (MKN), with adherence to the strict standard operating procedures (SOPs)," he said when contacted by Bernama here today.
Mohd Firdaus said this when asked whether spectators would still be allowed to enter the stadium to watch KDA FC's match against Kuala Lumpur City FC, as the Kota Setar district has been declared a red zone yesterday due to a spike in COVID-19 positive cases.
A Bernama check on social media platforms found that there were football fans in the state who voiced concerns over whether they would be allowed to watch the match at the stadium, as the Kota Setar district recorded a sharp increase in positive cases.
KDA FC, which will face Kuala Lumpur City FC tonight, is expected to field import player, Brazillian Renan Alves for the first time this season, after he recovered from an injury.
Sources: BERNAMA
Canada Bans Flights From India And Pakistan For 30 Days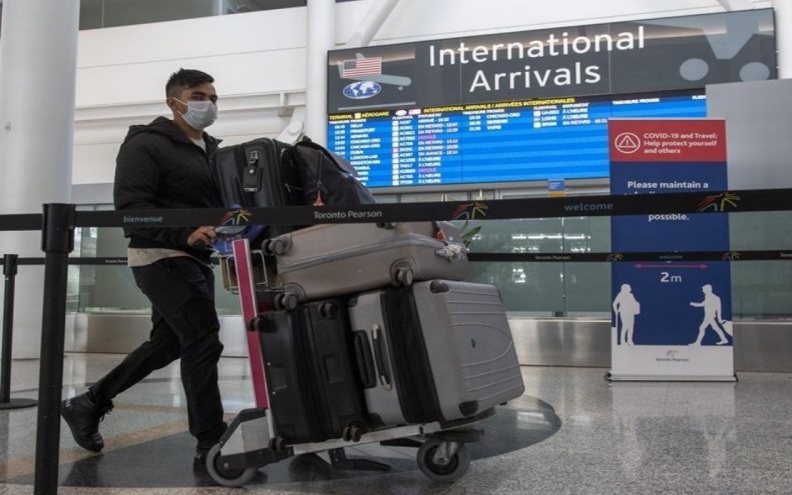 OTTAWA, April 23 – Canada announced a 30-day ban on all flights from India and Pakistan effective Thursday as COVID-19 cases continue surging in the two countries, reported Xinhua news agency.
"Given the higher number of cases of COVID-19 detected in air passengers arriving in Canada from India and Pakistan, Transport Canada is issuing a notice to airmen, or NOTAM, to halt direct passenger air traffic from those countries," said Canadian Transport Minister Omar Alghabra at a joint press conference with other Canadian ministers on Thursday.
The minister said the ban is implemented as more passengers arrive in Canada with positive test results from those two South Asian countries.
If travellers departing from those two countries take an indirect route home, they will be required to show a negative PCR test at their last point of departure. Once they arrive in Canada, they will  follow the standard protocols, unless exempt, including taking another test and booking a stay at a designated government hotel while they await their results.
Health Minister Patty Hajdu said the ban will allow Canada's public health experts to collect more data about the epidemiology in those regions.
"I want to say that our hearts are with the citizens of India, Pakistan, indeed the whole region during these incredibly difficult times. In the meantime, we'll continue to apply stringent testing and quarantine measures for all passengers arriving in Canada," she said.
In a letter to Canadian Prime Minister Justin Trudeau earlier on Thursday, Both Ontario Premier Doug Ford and Quebec Premier Francois Legault called on the Trudeau government to cut the number of international flights arriving in Canada and impose greater restrictions at the Canada-U.S. land border.
Also on Thursday, the House of Commons passed a motion to have the government immediately suspend non-essential passenger flights from countries with high rates of COVID-19 variants infections.
Source: BERNAMA