Sudan Officially Repeals Law On Boycotting Israel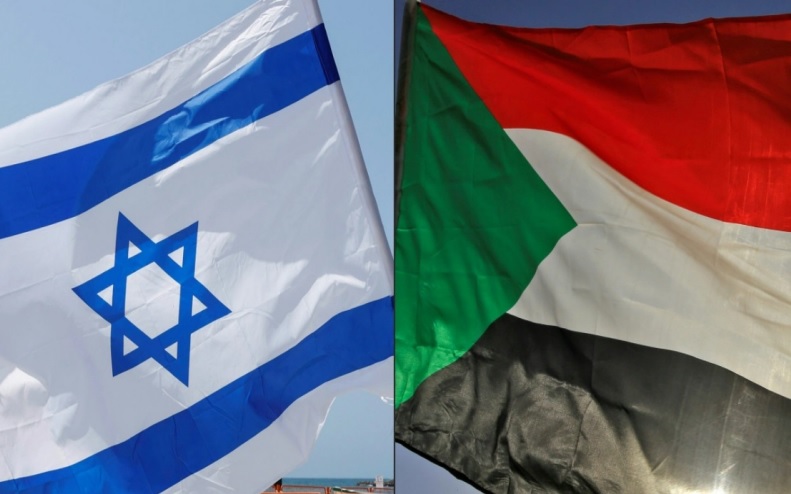 KHARTOUM, April 20 – The Sudanese government on Monday officially approved a bill cancelling the law on boycotting Israel, reported Xinhua news agency.
"Today a draft bill abolishing the law on boycotting Israel was approved in a joint meeting for the Sovereign Council and the Council of Ministers," said Justice Minister Nasr-Eddin Abdul-Bari on his Twitter account.
Earlier in the day, Chairman of Sudan's Sovereign Council Abdel Fattah Al-Burhan chaired a joint meeting for the council and the cabinet at the presidential palace in the capital Khartoum.
The abolished law, which was enacted in 1958, forbids dealing and trading with Israel, with a penalty of up to 10-year imprisonment for violators.
On Oct 23, 2020, Sudan and Israel announced the end of mutual enmity and agreed to establish diplomatic and trade relations.
Source: BERNAMA
Malaysian Universities Urged To Promote Their Establishments In Senegal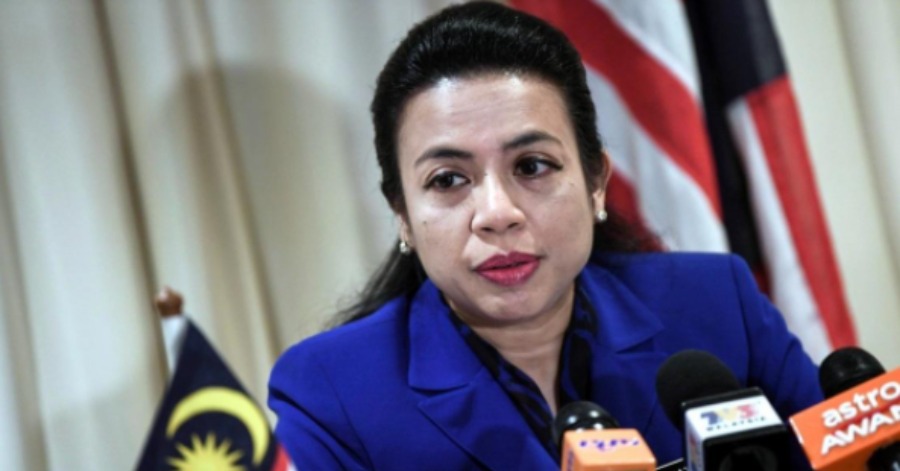 KUALA LUMPUR, July 29 — Malaysian universities are encouraged to promote their establishments in Senegal to attract more students from the West African country to pursue their higher education in Malaysia.
In making the call, Malaysia's ambassador to Senegal Datuk Dr Shazelina Zainul Abidin said she has seen an increasing interest towards Malaysian tertiary education in the predominantly Muslim country.
The ambassador, who is also accredited to Burkina Faso, Mali, Gambia and Cabo Verde, said around 120 new Senegalese students will pursue their studies in Malaysia by the end of this year.
"In the previous years, there was a small number of Senegalese students — less than 20. But now they are slowly coming in to Malaysia.
"They are excited that there's a stable Asian Muslim country which is highly regarded in Senegal. They like Malaysia and they are not worried about sending their children to Malaysia," she said in an interview by Bernama recently.
Shazelina pointed out that language is no longer a barrier in the French-speaking country as English has been gaining ground in recent years.
"They understand that the lingua franca of the world is English, so more and more youngsters are picking up English; and for the Senegalese, this is not a problem. They are polyglot, so they can pick up language easily," she added.
She said Universiti Malaysia Kelantan (UMK) and Management & Science University (MSU) have embarked on a promotional mission in the country and hope that more universities will come to Senegal, which is among the more peaceful, stable, and democratic countries in Africa.
"All we need to do is actually target the high school students, so that they can think of where they want to go next.
"For the long term, those students who are educated in Malaysia will eventually be very comfortable doing business with Malaysia. It's a long term investment for us to push out higher education to the Senegalese and this region," Shazelina said.
Sources: BERNAMA
Japan's Daily COVID-19 Cases Top 9,000 For 1st time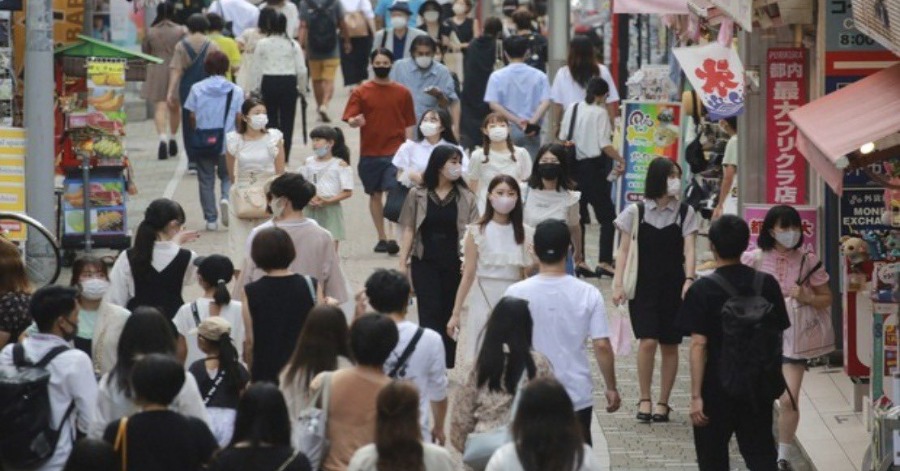 TOKYO, July 29 — Japan's daily total of COVID-19 cases topped 9,000 for the first time on Wednesday, with a surge in infections in Tokyo casting a pall over the Olympics and putting pressure on the government of Prime Minister Yoshihide Suga to take stronger countermeasures.
According to Kyodo news agency, the capital confirmed 3,177 COVID-19 cases, hitting a record for the second straight day and pushing up the nationwide tally to exceed the previous all-time high of 7,958 set Jan 8, as hospitals come under increasing strain.
The surge in infections comes as the highly contagious Delta variant of the coronavirus spreads and people in Tokyo tire of restrictions under a state of emergency.
The record high was reported just a day after Tokyo logged 2,848 daily COVID-19 cases, exceeding the previous record of 2,520 cases on Jan 7.
The virus has spread rapidly elsewhere, with the nationwide tally of daily infections that was below 2,000 in early July surpassing 4,000 one week ago, 5,000 on Thursday and 7,000 on Tuesday.
On Wednesday, the daily count for the entire country reached 9,583, bringing the cumulative total to nearly 900,000, while Tokyo's neighbouring prefectures of Kanagawa, Saitama and Chiba also all reported record single-day highs at 1,051, 870 and 577, respectively.
Japan's National Institute of Infectious Diseases has estimated that the Delta variant is now responsible for about 70 per cent of infections in the metropolitan area.
Olympic organisers have pledged to implement adequate COVID-19 countermeasures for "safe and secure" games and stressed that the number of infections among athletes and others associated with the sporting extravaganza is very low.
Suga has denied the possibility of canceling the Olympics, which opened Friday without spectators at almost all venues, and said that "there is no worry" as people are expected to move around less.
But Takaji Wakita, head of the national institute, who also leads the health ministry's COVID-19 countermeasures advisory panel, warned at a press conference Wednesday that "the spread of infections (over this one week in the country) is something never experienced before."
The capital's seven-day rolling average of cases has risen to 1,954.7 per day, up 53 percent from the previous week.
The government has placed Tokyo under the fourth state of emergency, which mostly relies on a cooperative public and does not entail a hard lockdown like some countries have imposed, from July 12 to Aug 22.
Still, some restaurants and bars have ignored calls to stop serving alcohol and close early as the government has lagged in handing out "cooperation money" meant to help them cover lost revenue.
Many people, especially younger ones less likely to be vaccinated, have grown weary of the restrictions and begun going outside more.
"How young people behave is key," Tokyo Governor Yuriko Koike told the press on Wednesday, advising them to get their shots.
Of the 3,177 COVID-19 cases, 1,078 people in their 20s and 680 in their 30s tested positive, accounting for more than half of the total, according to the metropolitan government.
"The medical system has already started becoming more strained," Shigeru Omi, Suga's top COVID-19 adviser, said in a parliamentary hearing, calling on the government to "send out a message that gets across the sense of crisis they should be feeling and take countermeasures fitting of the current infection situation."
The governors of Chiba, Saitama and Kanagawa will ask the central government, possibly Thursday, for their prefectures to be placed under the same state of emergency.
The government will "promptly consider such requests and make a decision," Chief Cabinet Secretary Katsunobu Kato said at a press conference Wednesday.
Suga also met with members of his Cabinet including health minister Norihisa Tamura to discuss the current situation.
As early as Friday, the government will convene a meeting to decide on putting the three prefectures under the emergency, an official said.
Suggesting there are not many options for the government, a senior official at the prime minister's office, said, "We have used almost all cards available by now."
Meanwhile, the Olympic organising committee said Wednesday that 16 more people linked to the games, none of them athletes, have tested positive for COVID-19, bringing the total since the start of this month to 169.
It is the first time in four days that the organisers have reported no COVID-19 positive cases of Olympic athletes.
Sources: BERNAMA
Oxwhite Survey Reveals Over 80% of Parents Encouraged Kids To Pick Their Own Outfits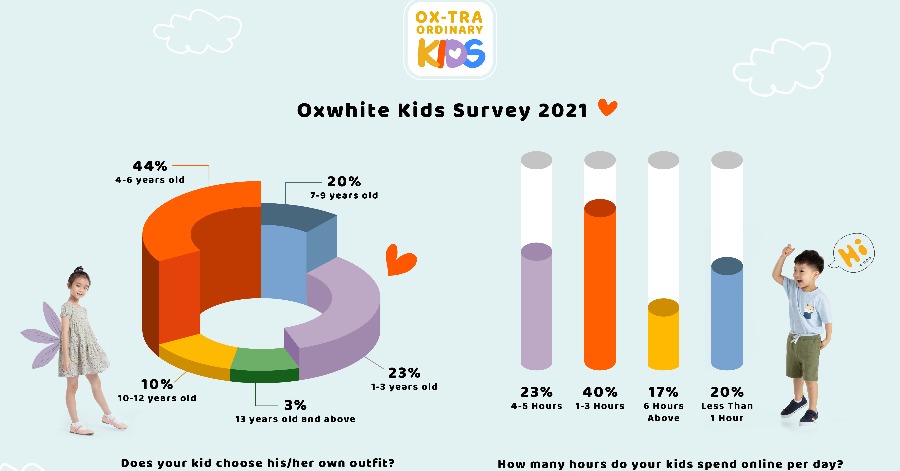 8 out of 10 parents encouraged their kids to pick their own outfits as a way of developing their creativity, revealed an Oxwhite study.
Based on a survey conducted recently on social media with over 600 mums and dads as respondents, more than 44% of parents encouraged their kids to pick their own outfit at ages 4-6 years old. This was followed by 1-3 years old (23%), 7-9 years old (20%), 10-12 years old (10%), and 13 years old and above (3%).
The findings demonstrated that when it comes to creativity, Malaysian parents hope their kids will start to develop creativity and curiosity at an early age. Hence, the brand launched #Ox-traordinary kids campaign, aimed at highlighting the importance of kids' creative development and providing tips to cultivate creativity among kids.
"Creativity is using imagination to create. Letting kids pick their own outfits is one of the ways to develop their problem-solving skills and explore their world curiously. It can train their critical thinking skills and the ability to self-regulate", said Reena Clare, an Art Psychotherapist from The Mind Faculty. She added that parents can introduce creativity at infancy through to any stage of the kids' development well into adulthood and old age.
The study also found that 40% of kids usually spent 1-3 hours online per day based on the observation of their parents. It was also revealed that 23% of kids observed  4-5 hours screen time, 20% were less than 1 hour, and 17% were 6 hours and above.
Given the current pandemic, the lifestyle e-commerce brand believes parents will continue to play a vital role as kids are spending more time at home, going online for learning, playing and growing.
"Attributed to the pandemic, kids are adapting to the current norm and are more tech savvy. We also observed that half the number of respondents agreed on the need for their kids to have a good balance between online and offline activities." said CK Changr, Founder of Oxwhite.
"In order to develop a creative and curious kid, now is the real time for us to look into kids' creative development. Parents can get their kids involved in various activities such as salt dough sculptures, chalk drawing on the pavement, building toys, and at times, allowing them to lead the experience," said Reena.
As part of the campaign, "We will also introduce Letting Kids be Kids, a parenting e-book for both parents and kids, including interactive activities such as Find the Right One, Connect The Colours, and How Many Can You Count? We believe through this engagement, it will further strengthen the bond between parents and kids, while helping kids develop creativity and curiosity," said CK Changr. The e-book is available on Oxwhite website and parents can access it for free by downloading it.
"We hope to assist our parents in easing their challenge in nurturing their kids' growth and personal development. We believe there is no better time to cater to both parents and kids in an effort to cultivate and develop creativity," said CK Changr.
In conjunction with the campaign, Oxwhite will be partnering with The Mind Faculty, to host  an Instagram Live session on Oxwhite's official Instagram account, 7th August 2021 at 1pm. The session to be presided by Rachel Tan, Head of Business, Oxwhite and Reena Claire, Children Psychotherapist, The Mind Faculty, will feature views on the topic of "Would you let your kids be kids?". The interactive session is aimed at highlighting the need to develop kids' creativity. Parents are invited to join and share their parenting challenges.
As part of the campaign, Oxwhite also introduced a new kids collection, themed "100% Kids Basic" with maximum comfort and no labels. This range will be available on its official website and marketplace stores on both Shopee and Lazada.
From now until 8th August,  Oxwhite customers can look forward to receiving surprises in the form of vouchers from BookXcess worth a total of RM5,000 and mattresses and foam pillows from Emma Mattress valued at a total of RM 5,378.